---
Knife Sharpening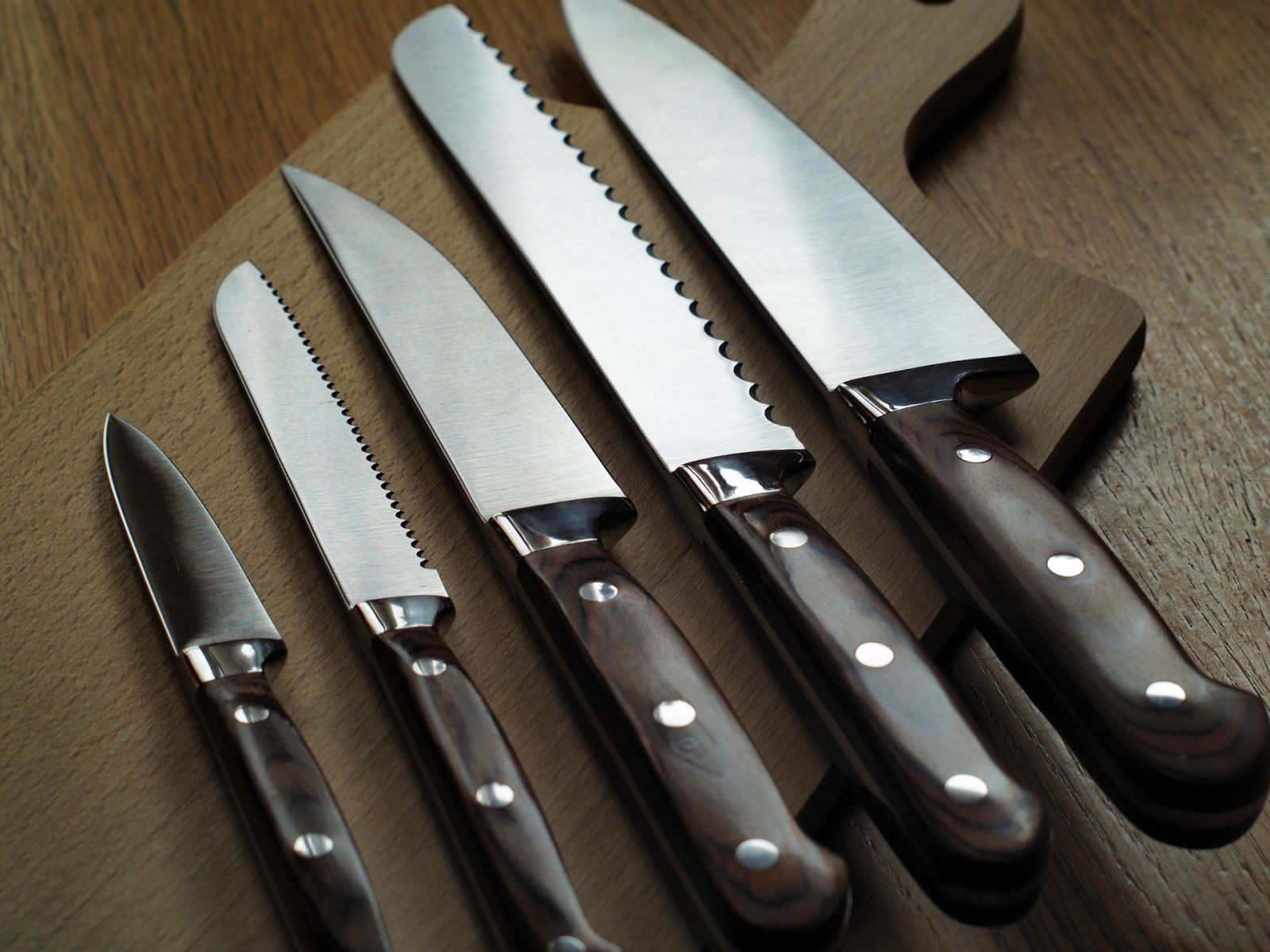 We offer knife sharpening at our Seaford showroom.
Simply drop your knives into the showroom any time for 48-hour turn around (eg. drop your knives off on Monday for collection any time on Wednesday).
We use low-speed, water-cooled equipment. This ensures minimal material is removed to bring back a sharp edge and there is no risk of ruining the temper of the steel - maximising the lifespan of your knives.
Knife sharpening prices:
Small knives (blades under 14cm) $10ea.
Large knives (blades over 14cm) $15ea.
Did you know sharp knives are safer?
It's true. With a sharp knife, you need much less force to make cuts than when you use a blunt one. More force makes it easier to lose control of the knife and injure yourself or someone else.
How to bring your knives in
If you don't have a knife roll or canvas bag:
Lay an old towel flat and fold the top 30-40cm over.
Place the tips of your knives on the middle of the folded section with the handles on the other part of the towel.
Space the knives around 3cm apart with the blades facing the same way.
Fold the top part of the folded section over the knives to cover the tips.
Fold the bottom of the towel upwards to cover the handles and as much of the blades as possible
From the side facing the spine (top) of the knives, fold the edge over the first knife
Roll the towel from that side to make a towel-knife roll
Drive with the knives in the boot or other section of the car separate from occupants

---