---
How to cook a Bacon Wrapped Chicken Fatty in the Flaming Coals Offset Smoker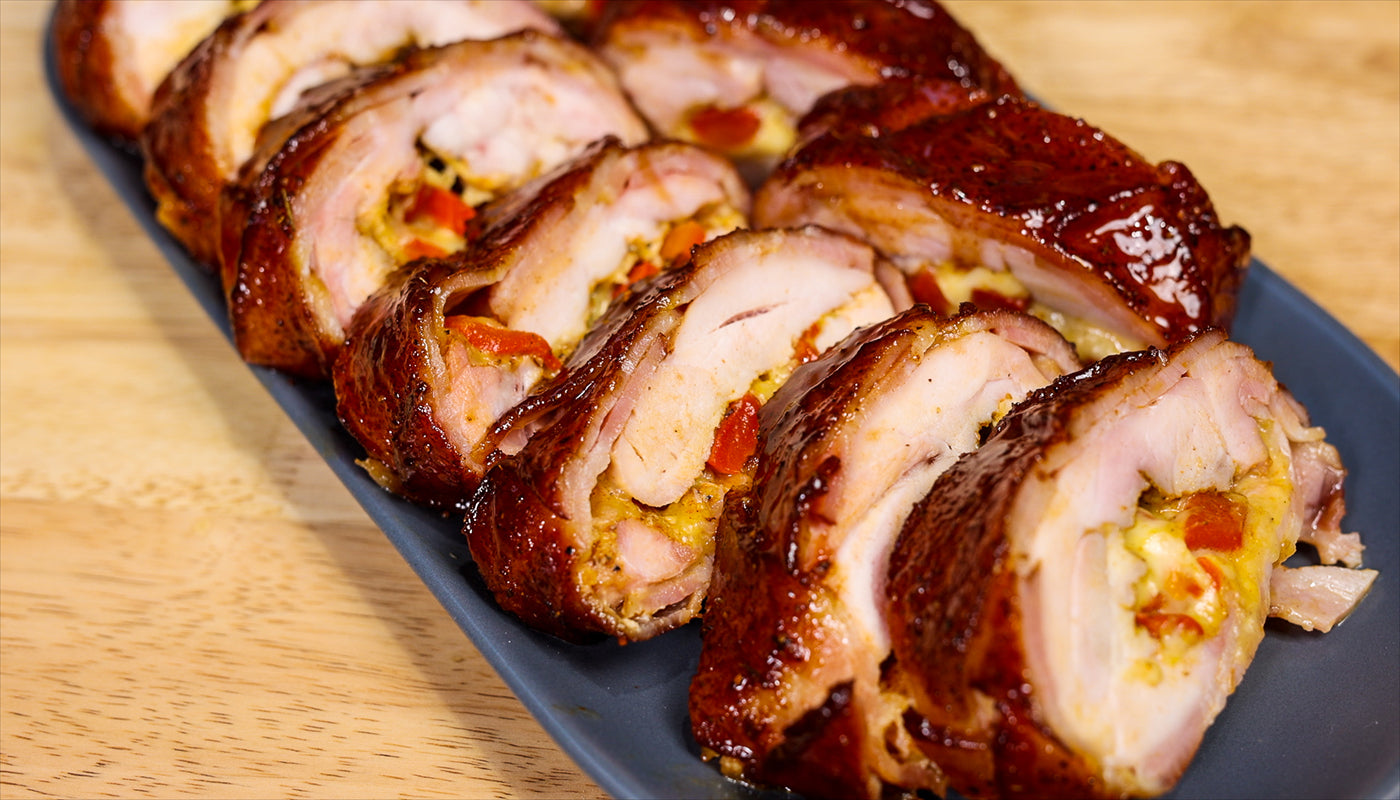 Method:
1. Prepare your bacon wrap! In today's cook, we are using long rindless bacon! Lay your bacon flat on a chopping board and trim your bacon into consistent strips. The more effort you put in here, the better the end result! So take your time and get the bacon pieces straight!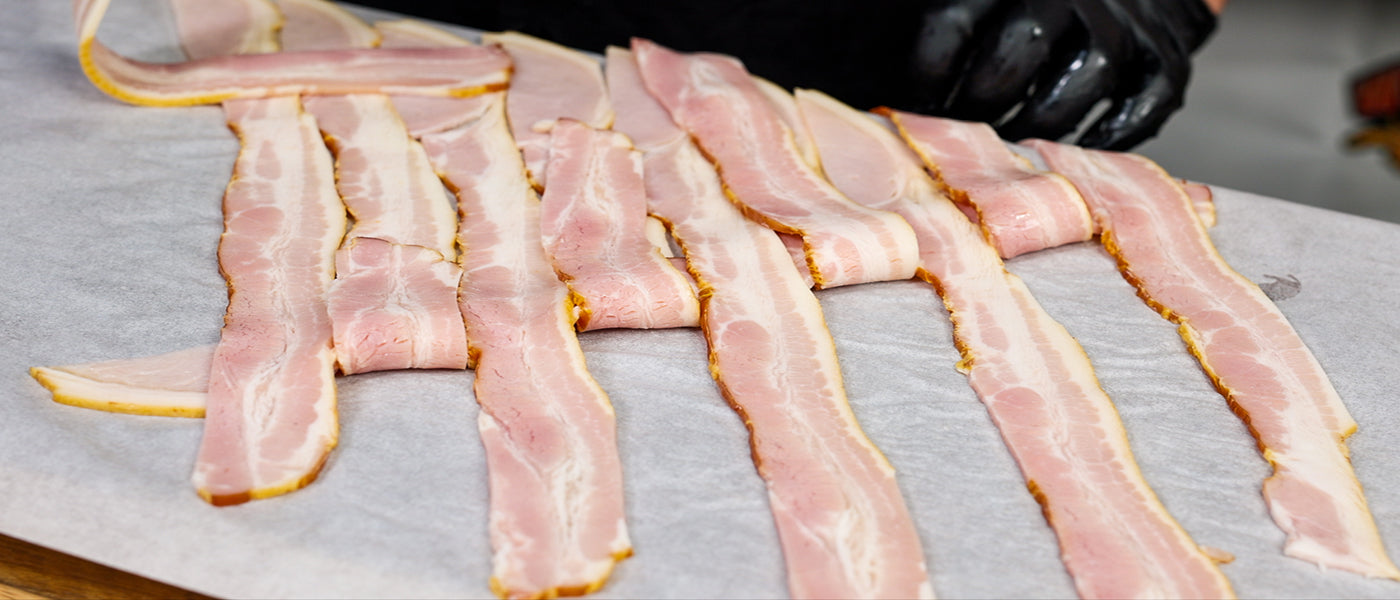 2. Begin assembling your diagonal bacon weave. Baking paper is your friend, it's strong to hold everything together, but flexible enough to roll with! Place the longest pieces of bacon in the centre of the board and begin filling out the length of chicken.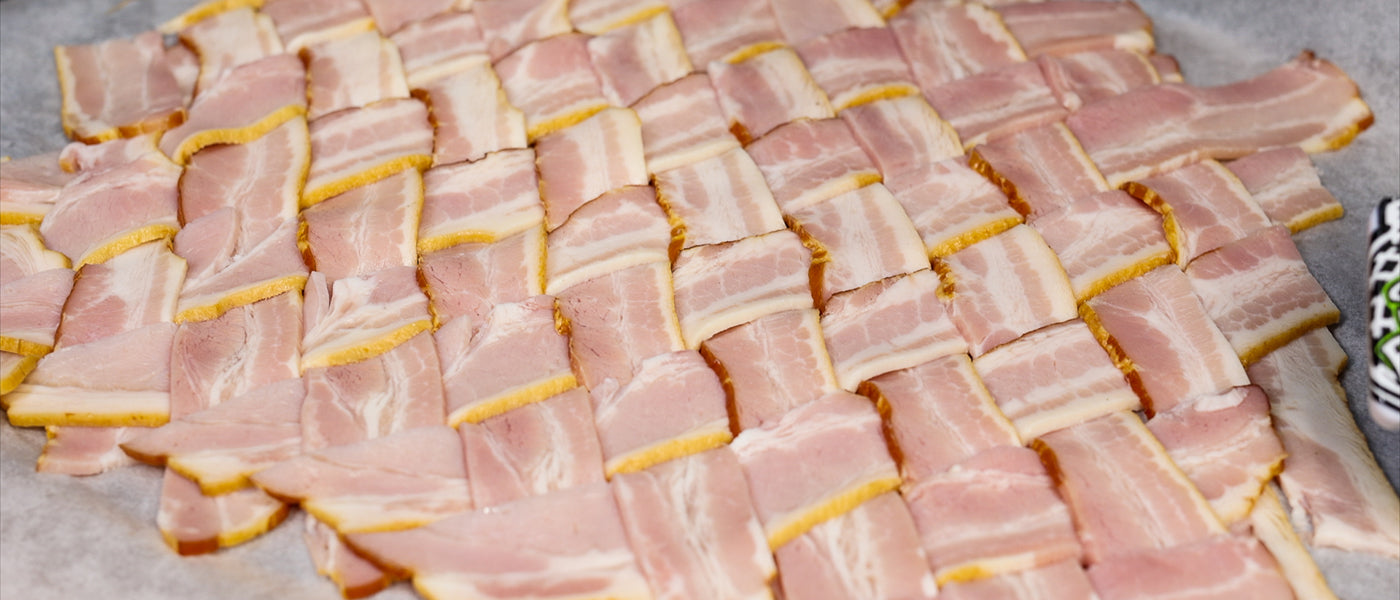 3. Get your first weave in, everything else will fall into place after that.
4. Trim your chicken thighs and try to get them into uniformly sized pieces. Tenderise the thighs using a Jaccard meat tenderiser.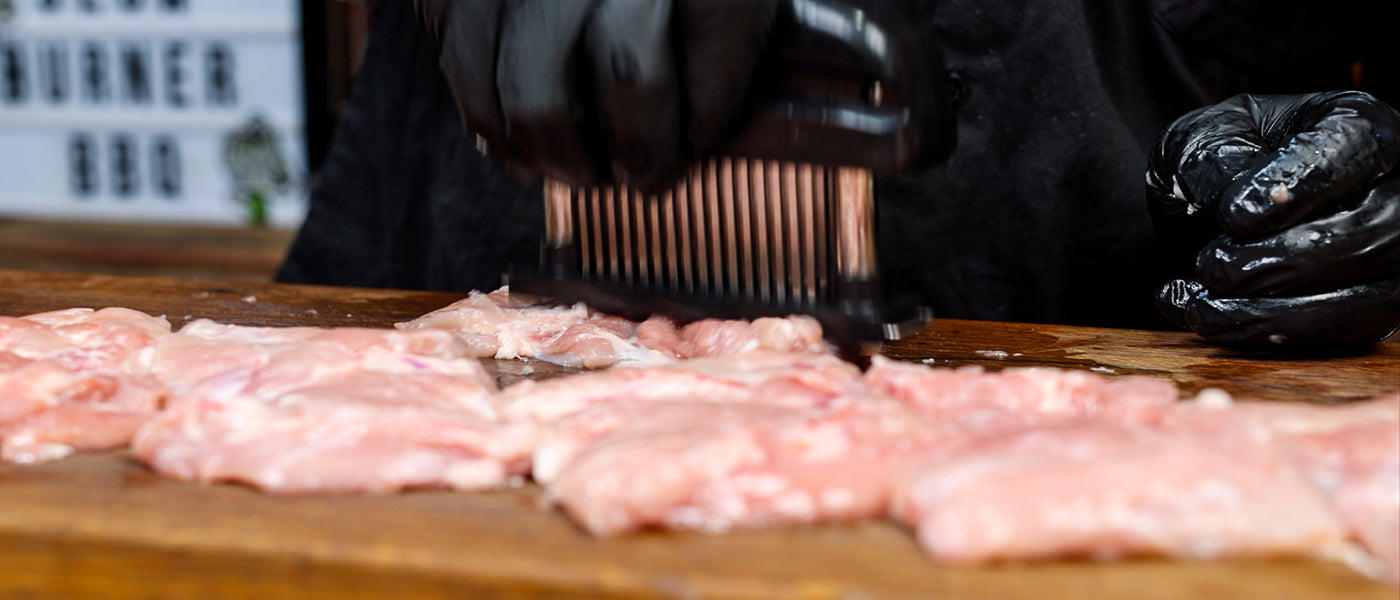 5. Arrange your chicken thighs on more baking paper then season with Slow Burner BBQ Tex Mex rub.
6. Stuff the inside of your thighs with mozzarella cheese, roasted red peppers and then roll your chicken into a tight log.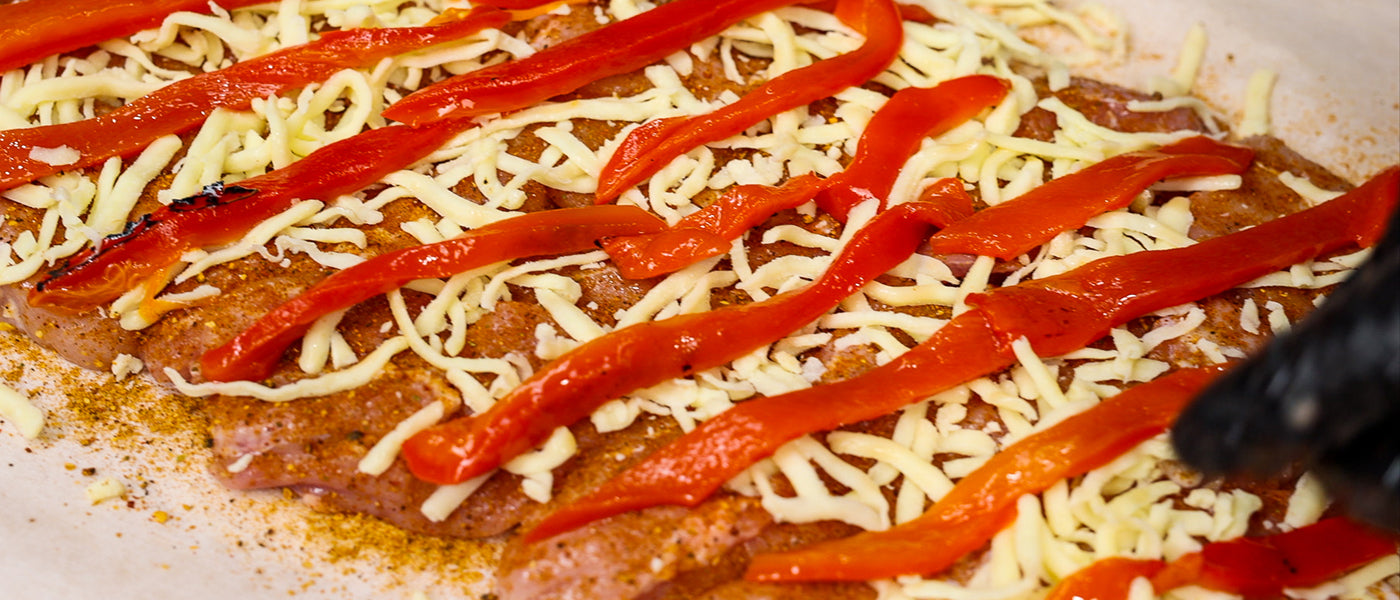 7. Place your chicken log on top of the bacon weave and roll tightly.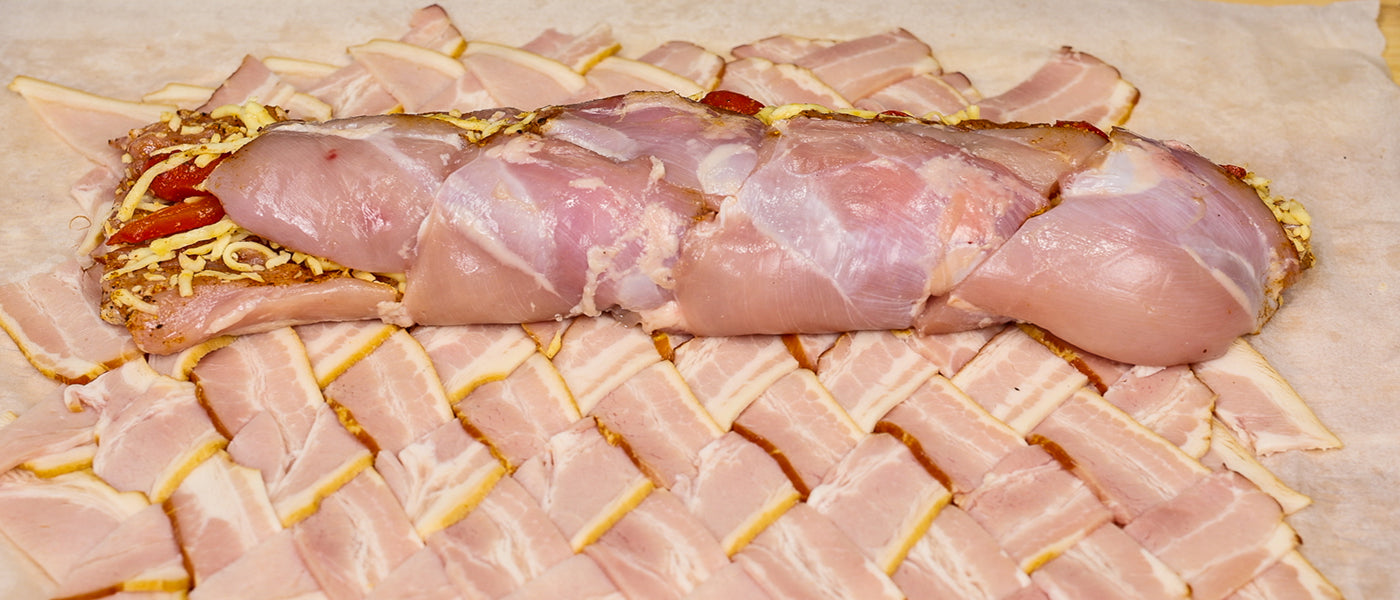 8. Rub the bacon with Slow Burner BBQ 'Powerhouse Pork' and Boomas BBQ 'Clucked and Plucked'.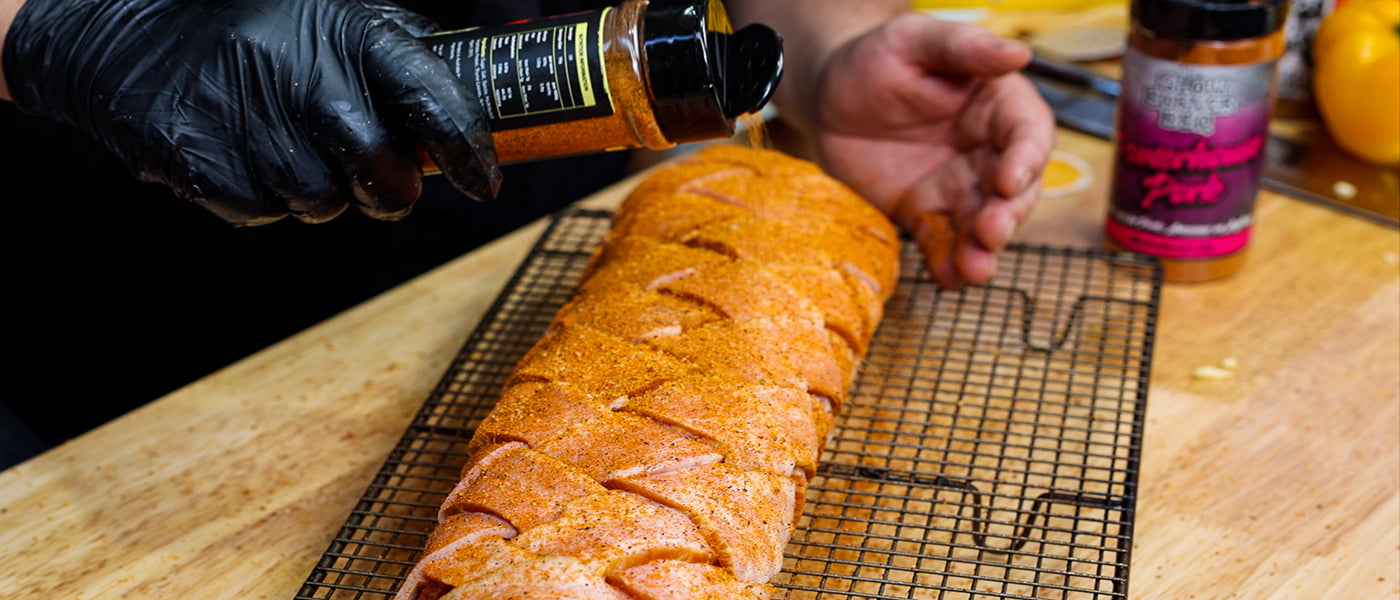 9. Place on a rack and then put in your Flaming Coals offset smoker.
10. We are looking for an ambient pit temperature of 275f.
11. Spritz your bacon-wrapped chicken fatty with apple juice every 20-25 minutes until the internal temperature reaches 170-175f.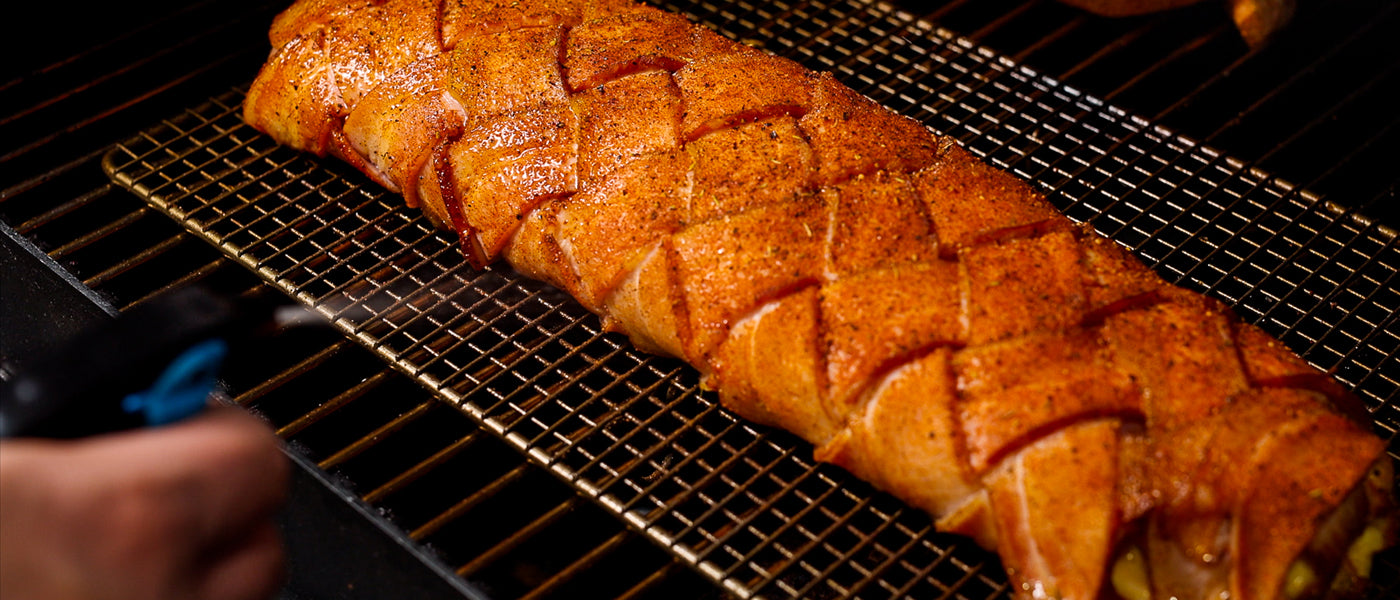 12. Drizzle your preferred glaze over the bacon 10 minutes before removing it from the smoker to allow time to set. In today's cook, we are using Suckle Buster's Honey Bbq Glaze & Finishing sauce mixed with Canadian maple syrup. However, you could also use Flaming Coals Classic BBQ Sauce or a BBQ sauce of your preference.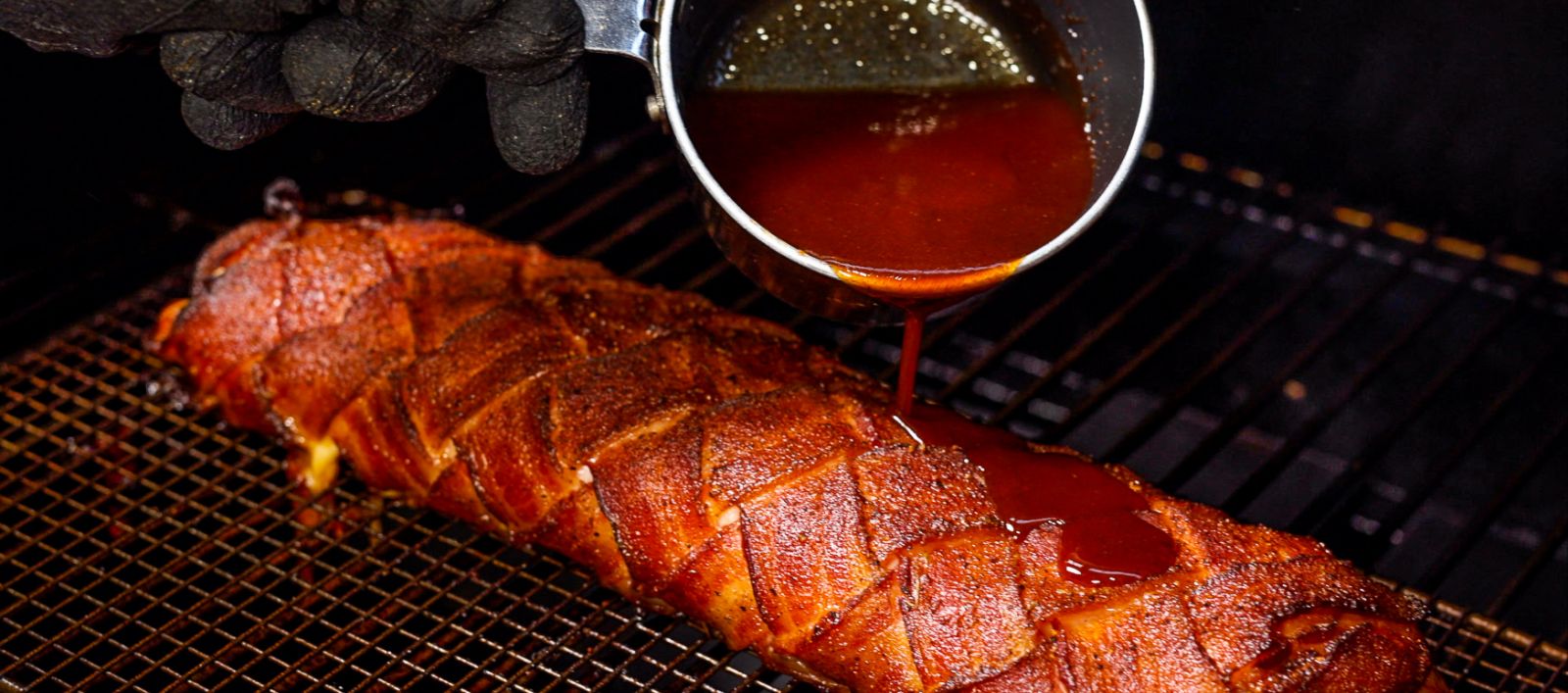 13. Allow the chicken to rest for 5 to 10 minutes before cutting. Serve immediately.
Check our range of BBQ smokers: Click Here
by: Michael Wilkie
---