Cooking Christmas Turkey over Charcoal
Inaugral Customer of the month
After putting a call out to our newsletter subscribers in last months newsletter and our Facebook audience, Sparky Gooch kindly volunteered to be our inaugural customer of the month.
Sparky purchased from us over 2 years ago so clearly we left quite an impression on him and rightly so if he managed to cook a great looking Christmas turkey like this one!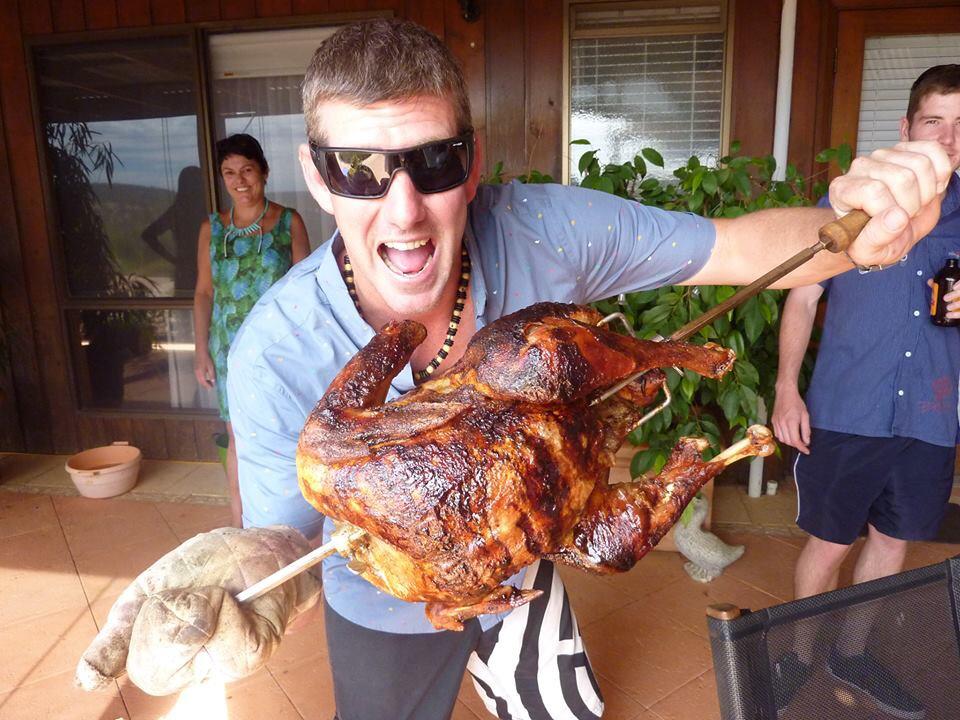 Here's Sparky's Christmas Turkey Recipe:
Prick small holes all over with skewer in skin

Generously coat with paprika

Choose from a plethora of stuffing recipes on google and stuff that turkey.

Get fire nice and hot for first half hour to crisp up skin and get it cooking.

Reduce heat (or simply let coals die down naturally) for the rest of the journey.
Allow around 30 minutes for every kilo of turkey
Sparky's Tip for Beginners:
"Sew up the bottom cavity otherwise you'll lose half of your delicious stuffing in the fire"
If you're wanting to replicate this at home, you'll need a skewer, 2 prongs and depending on the size of your turkey and rotisserie, a counter balance weight.
HELP PLEASE: We need volunteers for our upcoming newsletters. If you don't mind sharing a photo of yourself and a recipe, we'd really appreciate if you'd get in touch. Our newletter subscribers and Facebook audience love reading other peoples stories and seeing their photos. It's also a great way to show newbies that if you can do it so can they. If you can help, please give me a call on 0411 154 403.
by: Rhiannon Peterson
---