How to cook Jalapeno Poppers 4 ways using an SnS Kettle
Jalapeno poppers are an absolute crowd favourite and coming into the footy finals, your friends and family are going to love this party snack. While this is definitely an ambitious cook to create poppers 4 ways if executed well the payoff will be incredible! But remember if there's one variety you like more - just make that and feed the crew! You're in the driver's seat for this cook!
Poppers Method 1 - Cheesy bacon-wrapped poppers
Prepare your jalapeno by scalloping the top layer of the popper. Using a teaspoon scoop the seeds out of the popper so you are left with a clean shell ready to stuff.
Prepare your cheese stuffing by combining 4 cheese melt, mozzarella, chopped chillies, onion and jalapenos. Pro-tip: For an extra flavour punch you can season your cheese stuffing with your favourite Mexican seasoning. In today's cook, we are using Slow Burner BBQ's 'Tex Mex' rub.
Begin stuffing your jalapenos with the cheese stuffing, try to get as much as possible into the popper for an amazing end result!
Grab your bacon rasher and wrap tightly around the stuffed popper to ensure a firm seal. Use toothpicks to secure the bacon in place and to assist the popper to stay in place while cooking.
Season the bacon with your favourite bbq rub. We love Kosmos Q Killer Honey Bee on bacon!
Place your stuffed and wrapped poppers onto a cooling rack and place them into the SnS Kettle on the opposite side of the charcoal basket.
Half of the poppers will be removed from the SnS par-cooked; the half you remove will be used in the popper method 2. If you don't plan on cooking method 2. Do not remove any until fully cooked.
Once the poppers are visually ready (cheese oozing and bacon perfectly cooked) remove your poppers and glaze with a preheated Kosmos Q RibGlaze. Today we used the Apple Jalapeno for a sweet finish.
Poppers Method 2 - Atomic onion ring deep-fried poppers
After removing your par-cooked poppers from the SnS Kettle from method 1 lay them out on a chopping board ready to prepare.
Take your pre-chopped onion rings and fit over the popper. You're looking for a snug fit, like a wedding ring. Once again, use the toothpicks to hold the onion ring in place during the deep-frying process.
Prepare your deep frying by adding oil and getting it to temperature, you're looking at 175-180 degrees celsius.
Set the deep fryer aside to reach temperature and begin the preparation of your beer batter. We are lucky enough to be the first in the world to be using Atomic Chicken's new Southern Fried Chicken Coating 'Hot n Spicy'. In a mixing bowl combine 500g of the chicken coating and your favourite beer (slowly) and whisk to your desired coating consistency - this is a personal preference.
Dredge your par-cooked onion ring popper in the beer batter remembering to coat it evenly. Delicately place the popper in the deep fryer basket and check regularly to ensure a thorough cook. Remove once the exterior of the batter is done to your liking.
Remove the toothpicks from the popper and slice them in half to serve.
Poppers Method 3 -Party-style poppers
Prepare your stuffing by combining grilled chicken thigh (seasoned with your favourite chicken rub), cream cheese and the leftover cheese mixture from methods 1 & 2 into a bowl and mix thoroughly. Once again you can punch in more flavour with your desired bbq rub.

Slice your jalapenos in half (down the stem) and scoop out the seeds using a teaspoon.
Stuff your chicken, cheese mixture into the party style poppers. Wrap your poppers with prosciutto. You could also use your favourite deli meat (such as salami or other). Wrap tightly to seal the cheese.

Place the poppers into the SnS kettle and cook until the cheese and prosciutto are done to your liking.
Poppers Method 4 -Panko deep fried poppers
Remove the tops of the poppers, scoop out the inside of the popper and blanch your poppers to ensure the buttermilk sticks to the exterior.
Stuff your poppers using the chicken and cheese mixture from poppers method 3 and place the lid back on and secure using a toothpick.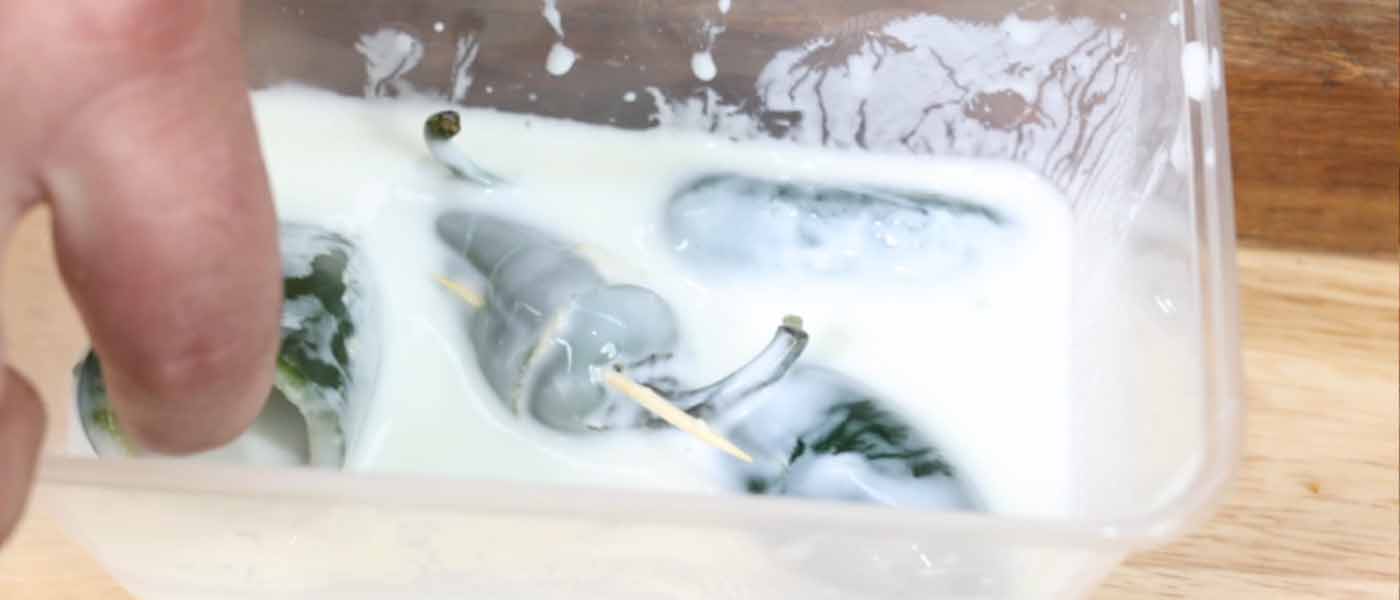 Allow the poppers to soak in a container of buttermilk before rolling in the panko bread crumbs. You may wish to double coat the poppers in the bread crumbs before placing them in the deep fryer basket.
Deep fry the poppers until they are golden brown and crunchy.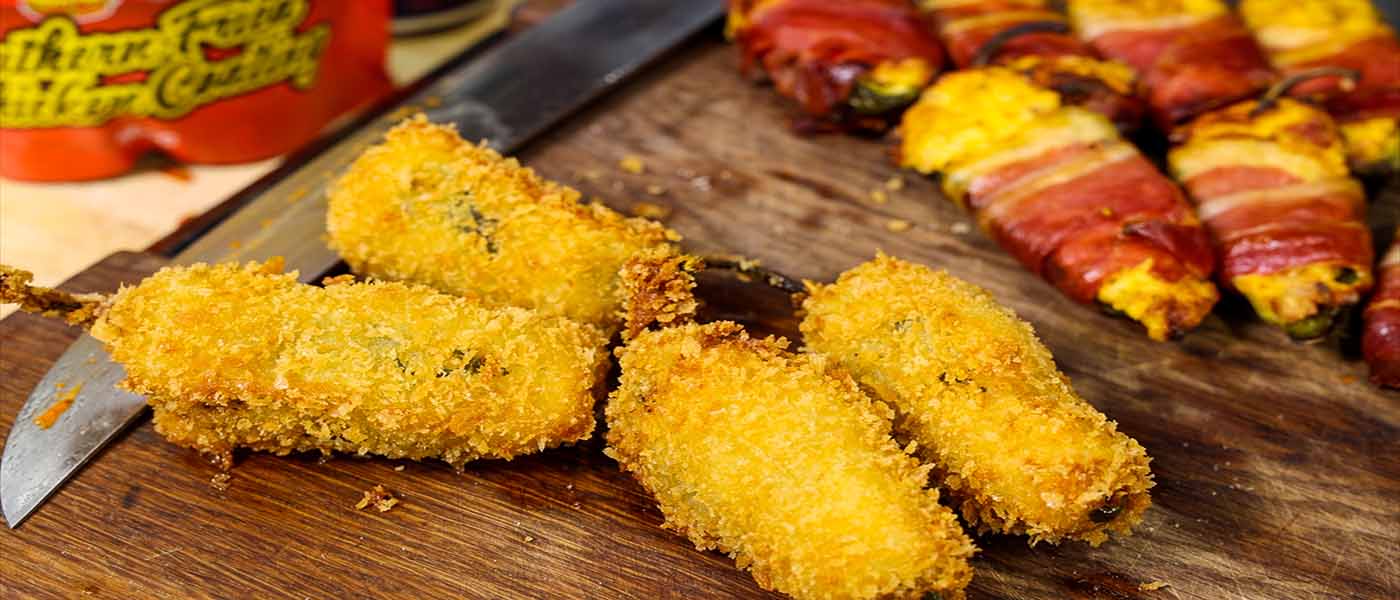 Serve immediately.
Congratulations on completing this very ambitious jalapeno poppers cook! We hope you loved our recipe and you've tried it yourself!

Have you got any recipe ideas you'd like us to try or you'd like to cook in our studio? Get in touch! We'd love to hear from you. Remember to follow us on facebook and instagram to stay in the loop of all our future cooks!
Check our Kettle Grills: Click Here
by:Michael Wilkie
---