How to Cook Salmon on a Spit Rotisserie
Finally a recipe to cook the most amazing salmon of your dreams on a spit rotisserie! Garlic butter smothered salmon is enough to excite anyone! Now it's time to take it a step further and add the incredible flavour of cooking over charcoal on a spit rotisserie. It's possibly one of the most amazing, delicious ways to eat a juicy piece of salmon.
What you'll love most about this recipe is that you only need one rotisserie basket and a spit rotisserie to cook a full dinner! We are using the Flaming Coals Cyprus spit roaster on today's cook, simply for its extreme versatility which allows us to prepare all of the sides easily.
Ingredients:
Lemon juice

Olive oil

Garlic

Dill

Salmon Fillet
Step 1: marinade your salmon fillet in a bed of the juice of 1 lemon, the same amount of olive oil, garlic (to taste) and 1 tbsp of chopped dill. Cover the salmon and pop it in the fridge for an hour to allow all of those incredible flavours to penetrate.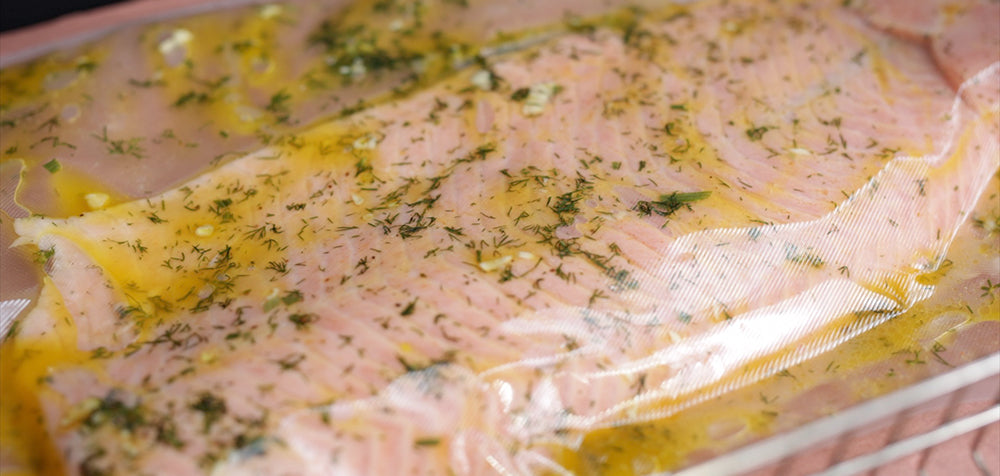 Step 2: Remove the fillet from the container, and season using Flaming Coals Greek Gyros seasoning. Add a decent amount for extra flavour. Don't worry, this rub is family friendly and a proven crowd favourite.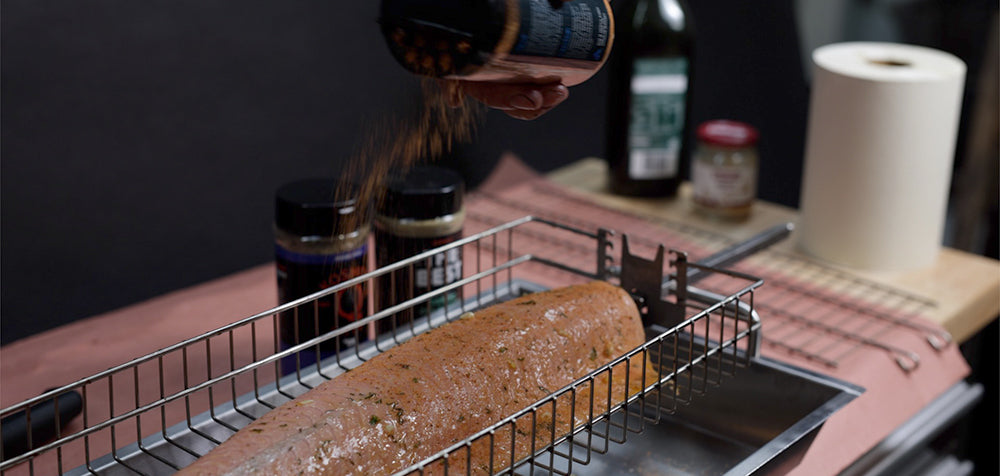 Step 3: Add a prelit chimney of lump charcoal to your spit rotisserie and then add your skewer with the loaded salmon basket above the coals.
Step 4: Allow the spit rotisserie to do all the work for around 20 minutes, enough time for a beer or two!
Step 5: Melt butter and baste the salmon while cooking. Be vigilant for flare ups.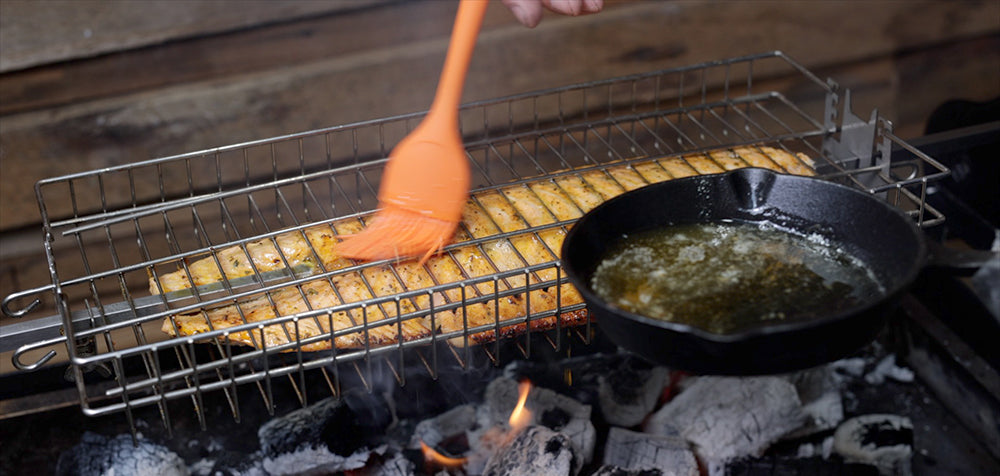 Step 6: Grill your favourite selection of veggies over the coals while the salmon finishes.
Step 7: Remove the succulent salmon fillet from the spit rotisserie when the internal temperature reaches 110-125F / 45-50C.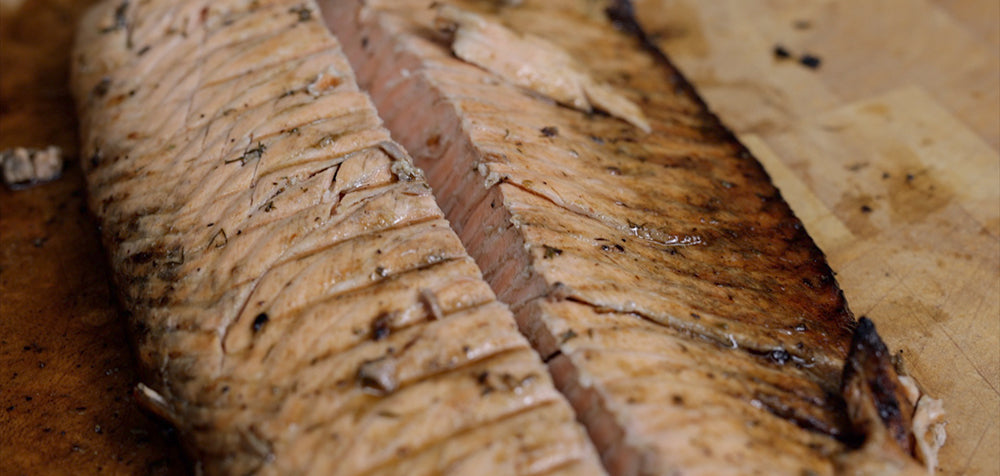 Step 8: Serve and enjoy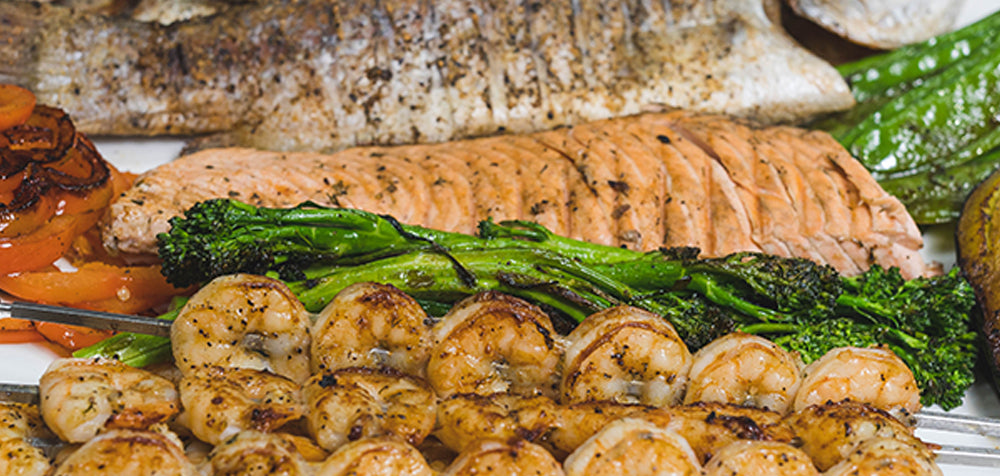 Check our range of Spit Rotisseries Click Here
by: Michael Wilkie
---