How to make Beef Short Rib Nachos!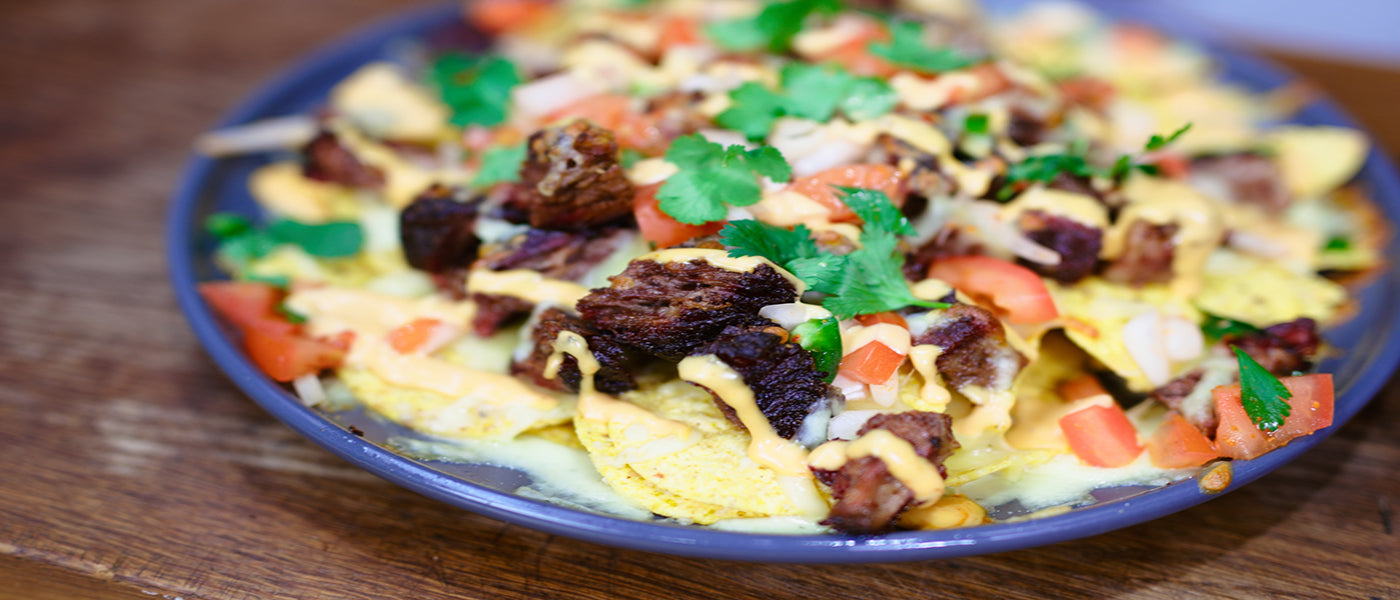 Step 1: Place a base layer of corn chips on a plate, sprinkle cheese on top!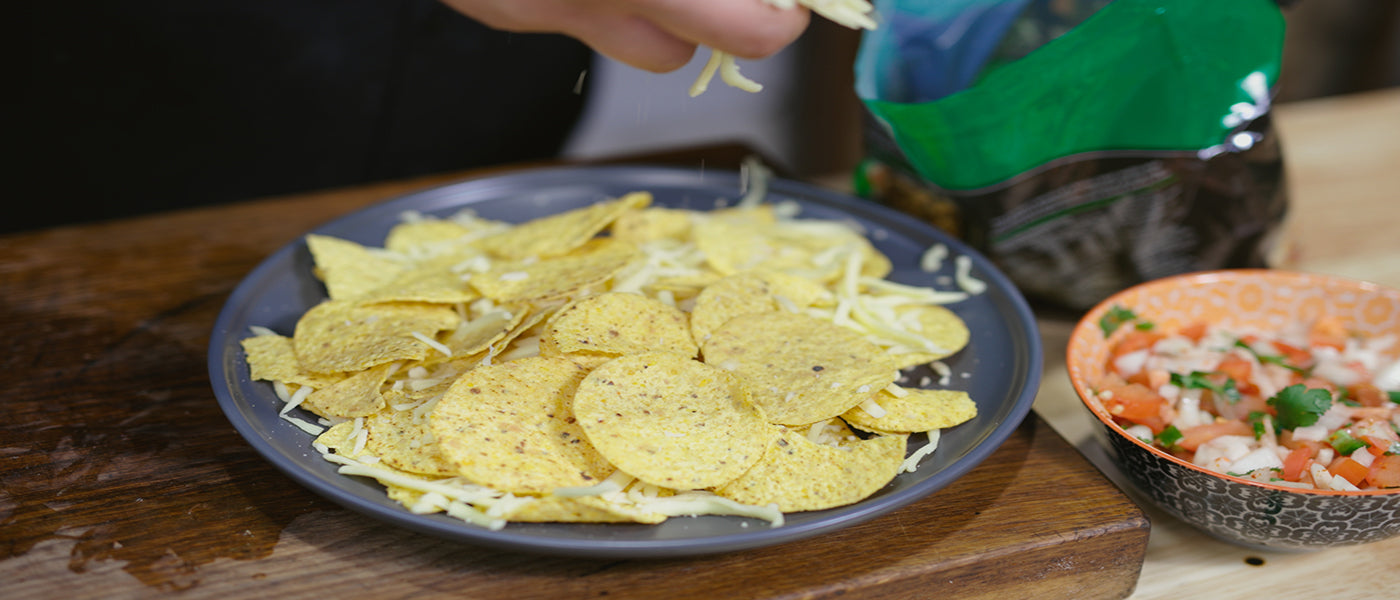 Step 2: Place your beef short ribs (cubed) onto the plate. Sprinkle more cheese on top!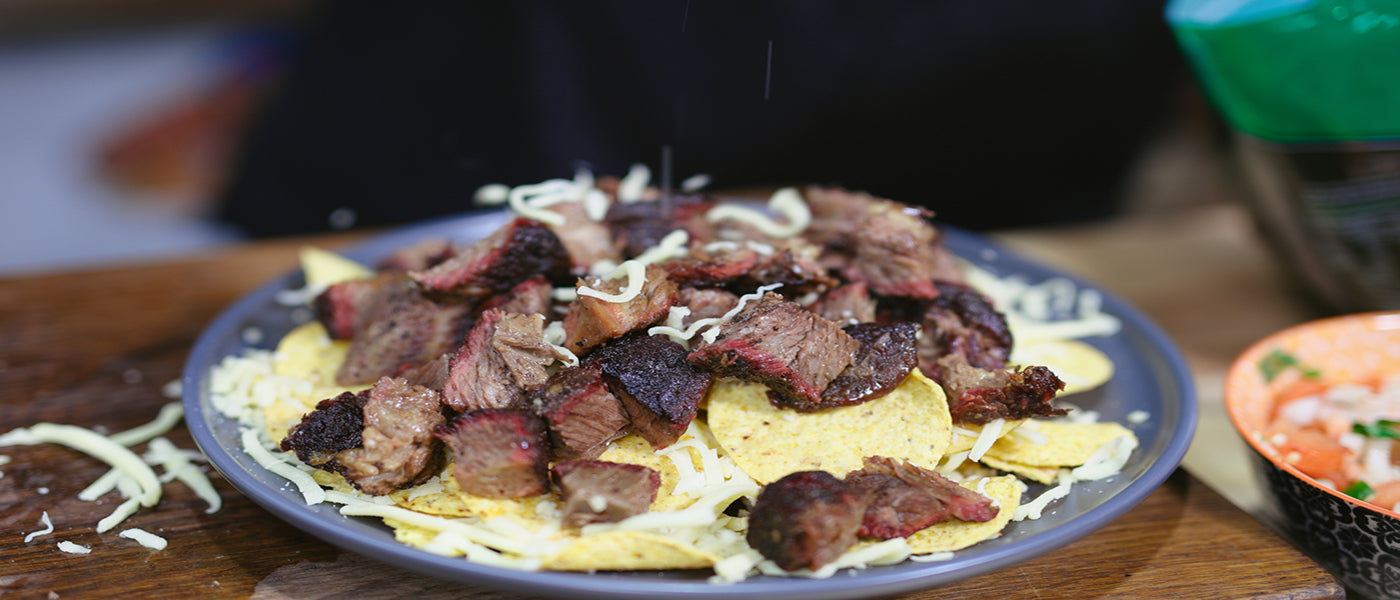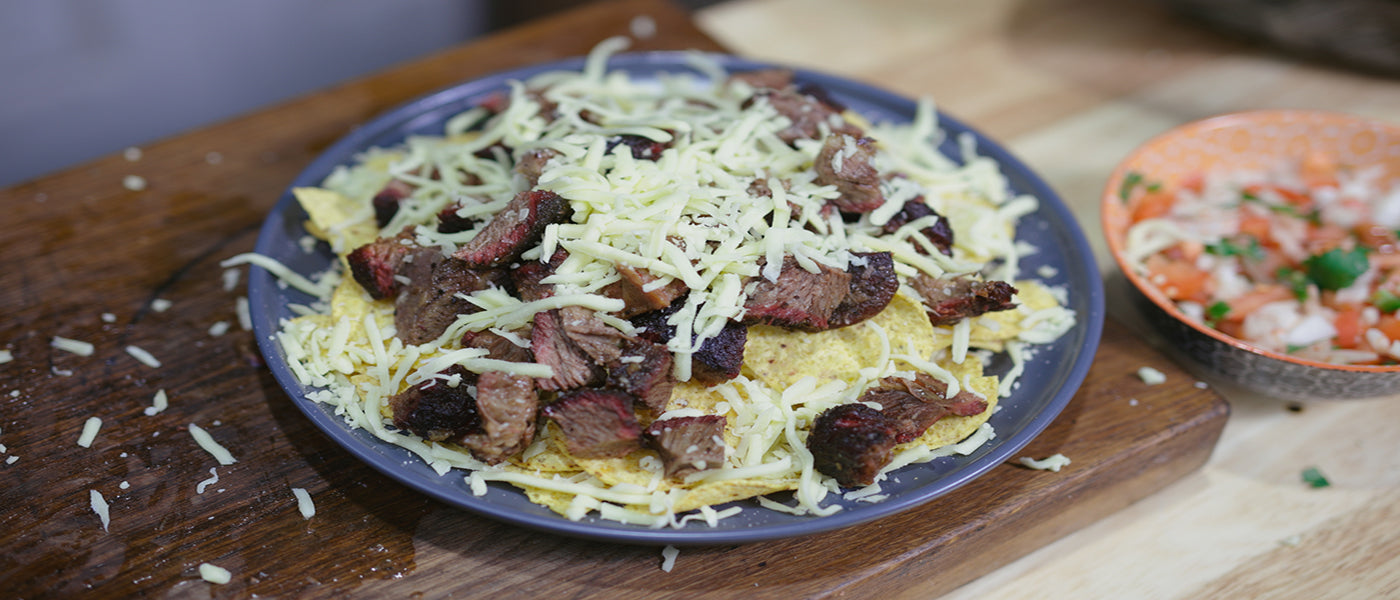 Step 3: Put the plate inside the SnS Kettle BBQ until the cheese has completely melted.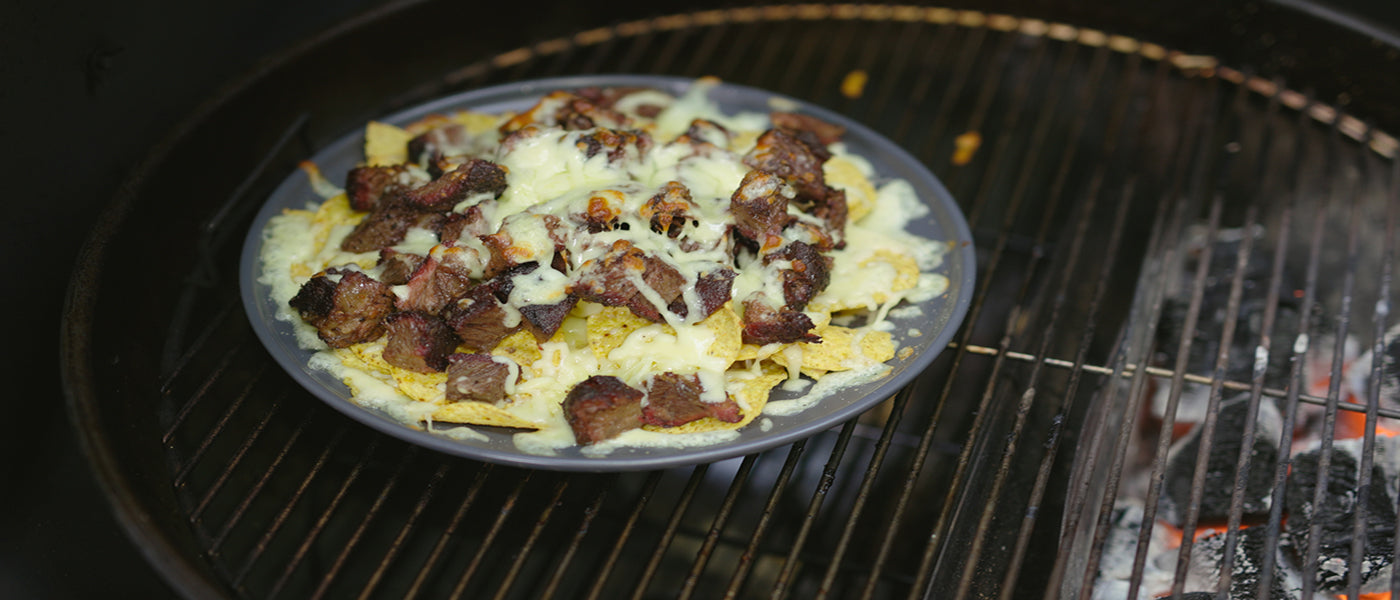 Step 4: Add your favourite salsa and sauce
Step 5: Garnish with your favourite herbs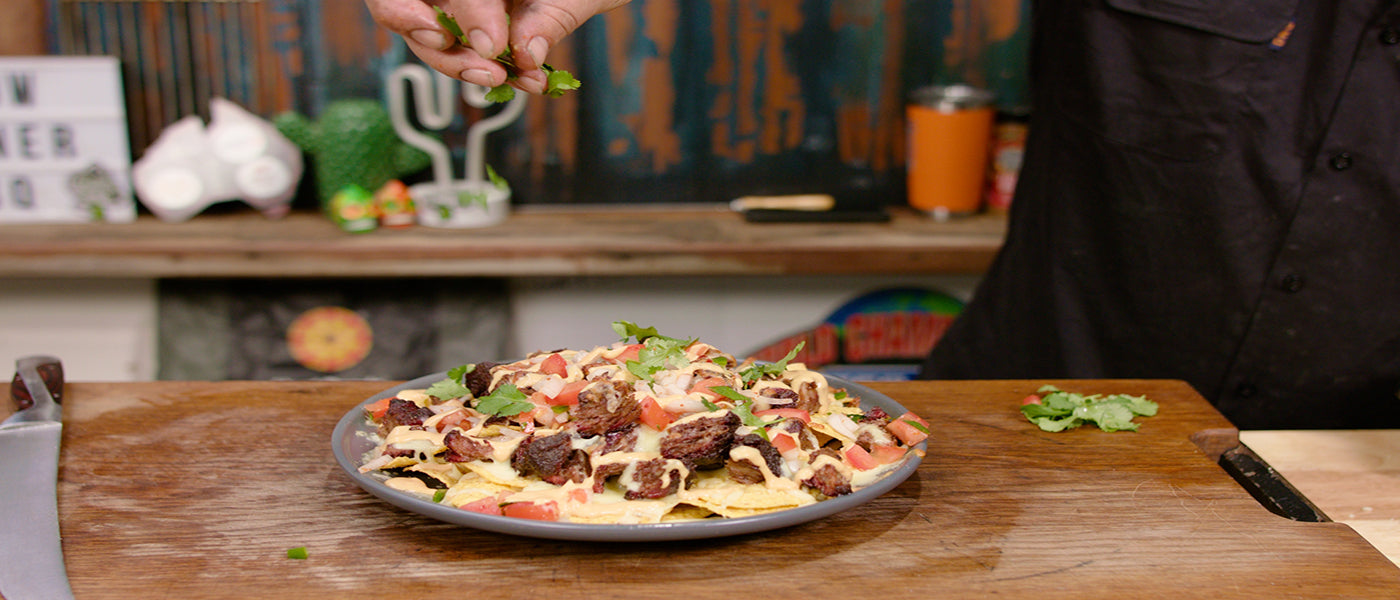 There you have it, a simple and delicious meal for all your leftover BBQ meats! Enjoy!
Check our Kettle Grills and accesories: Click Here
by: Michael Wilkie
---