How to make Greek Chicken, Lamb gyro and Homemade Tzatziki using a Flaming Coals Cyprus Spit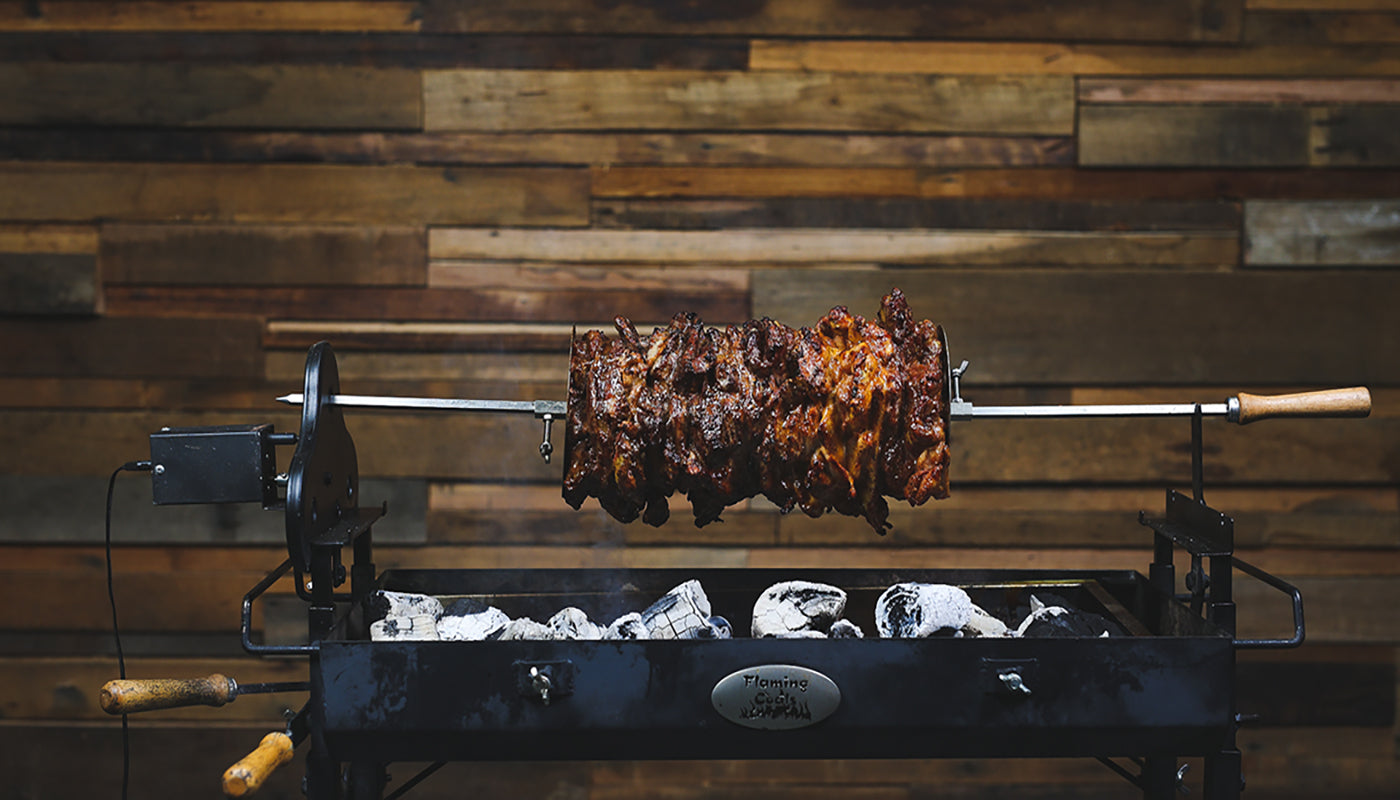 Step 1: Prepare your skinless chicken thigh fillets, flatten them out and remove excess fat.
Step 2: Season both sides of your chicken with the Flaming Coals Gyro Rub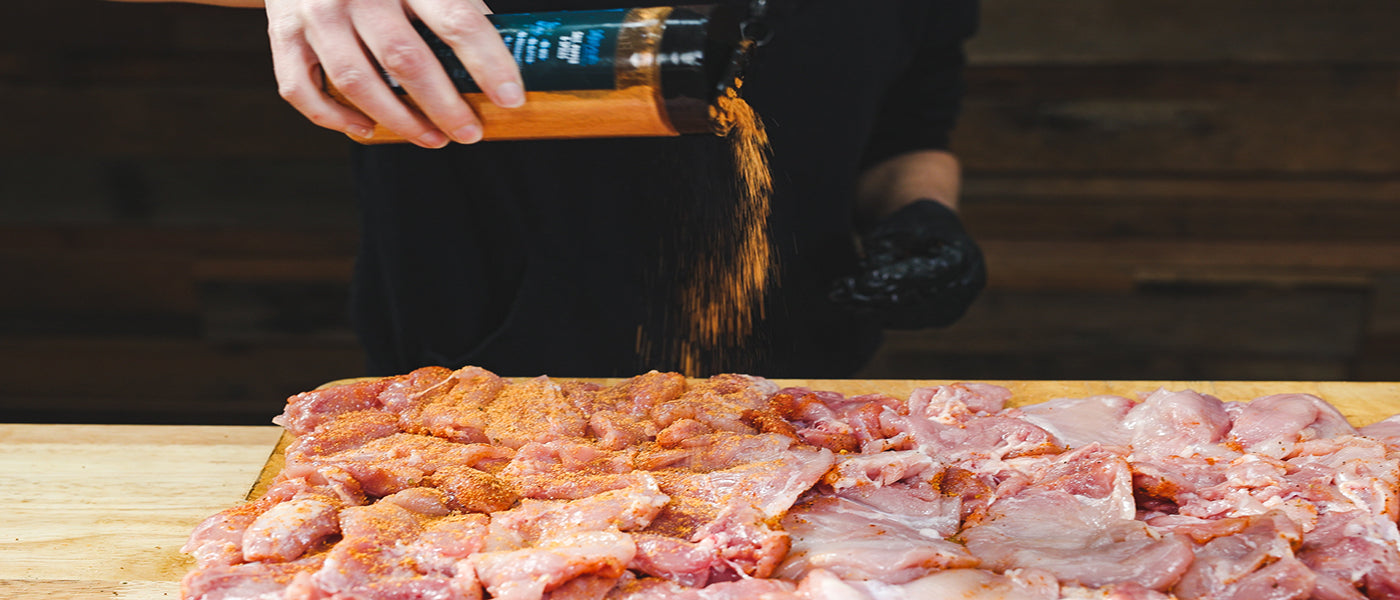 Step 3: Flatten out your lamb shoulder into pieces around 10mm thick, remove any excess fat and season both sides of your chicken with the Flaming Coals Gyro Rub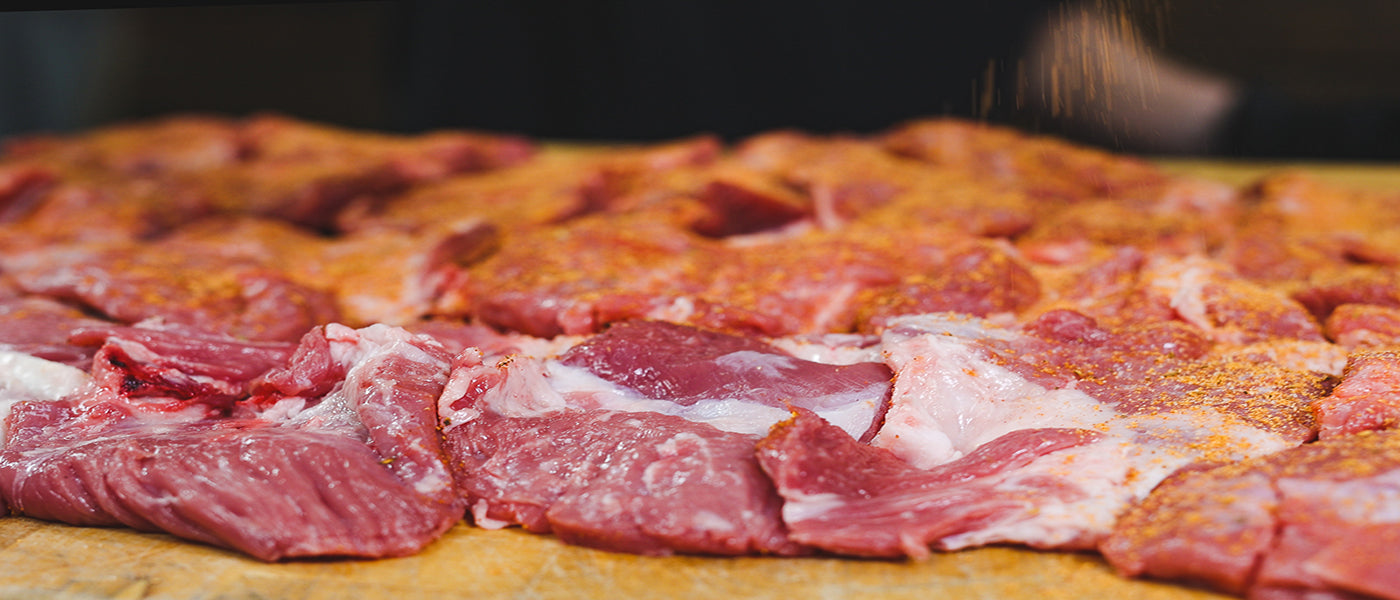 Step 4: Place your gyro disc onto the skewer and begin assembling the gyro by sliding one chicken, one lamb at a time in a criss-cross pattern.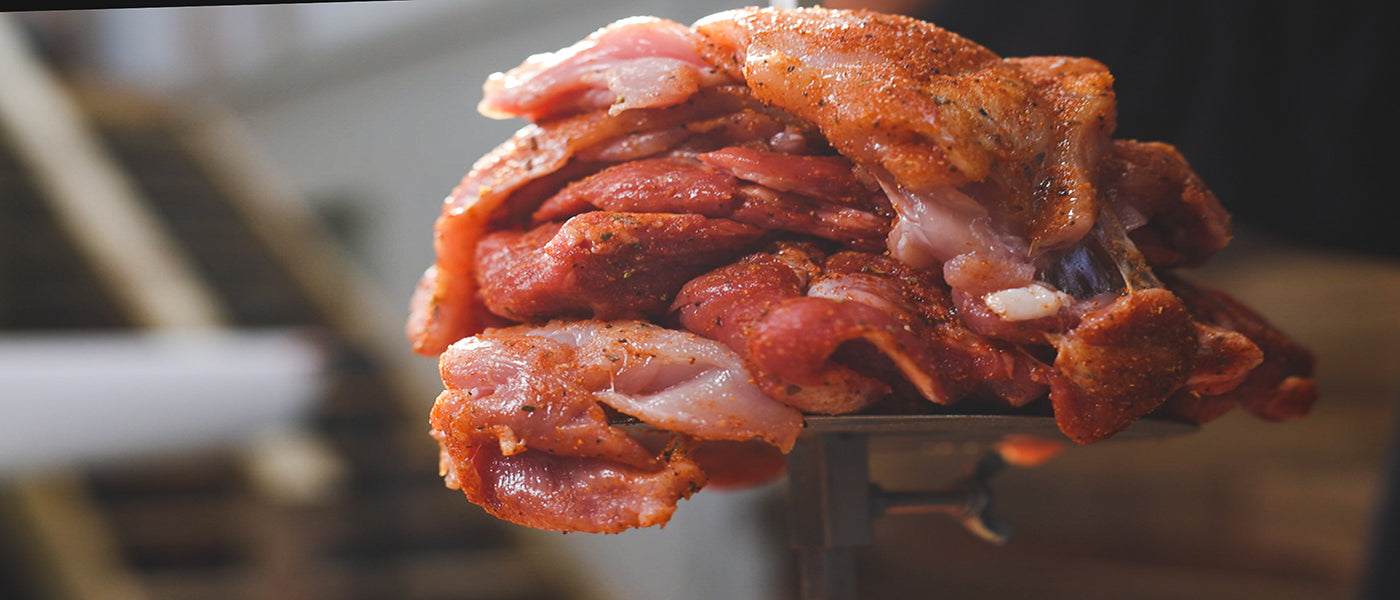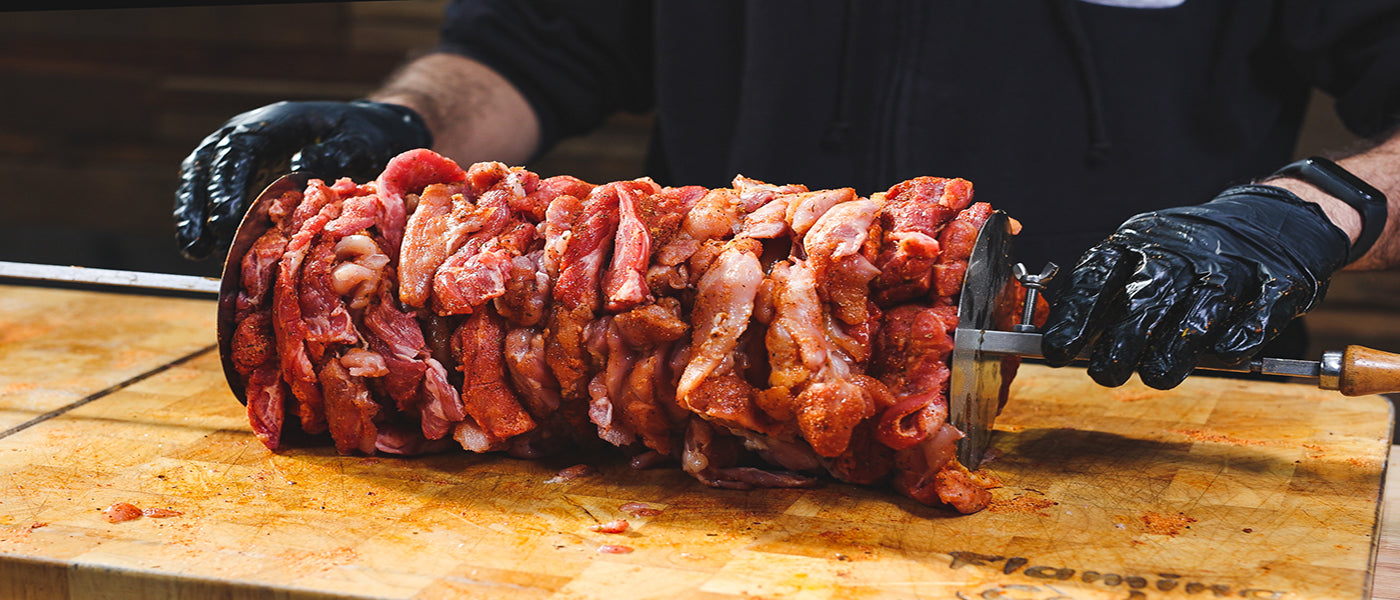 Step 5: Light your Flaming Coals Lump charcoal (about 1 chimney's worth) and pour into the charcoal tray.

Step 6: Place the skewer over the coals and begin the spin! You should be able to hold your hand under the meat for about 3-5 seconds before the heat becomes too much. This is how you know your meat is at the correct height for optimum cooking.
Step 7: Throughout the cooking process remember to baste the gyro with a mixture of lemon juice, rosemary and olive oil. This will keep the meat moist and full of flavour.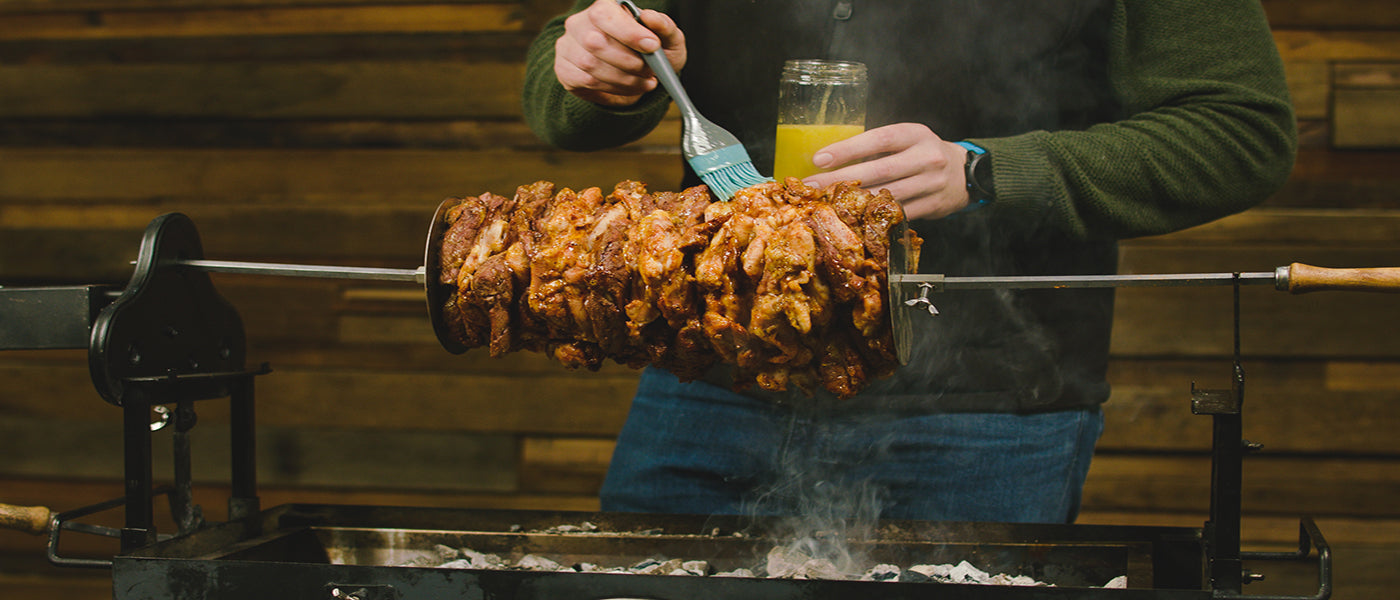 Step 8: Dice iceberg lettuce and onion for the souvlaki


Step 9: Prepare the homemade tzatziki
Combine the following in a large mixing bowl:
1 head of crushed garlic (or more to taste)
1 x continental cucumber (grated and excess juice squeezed out)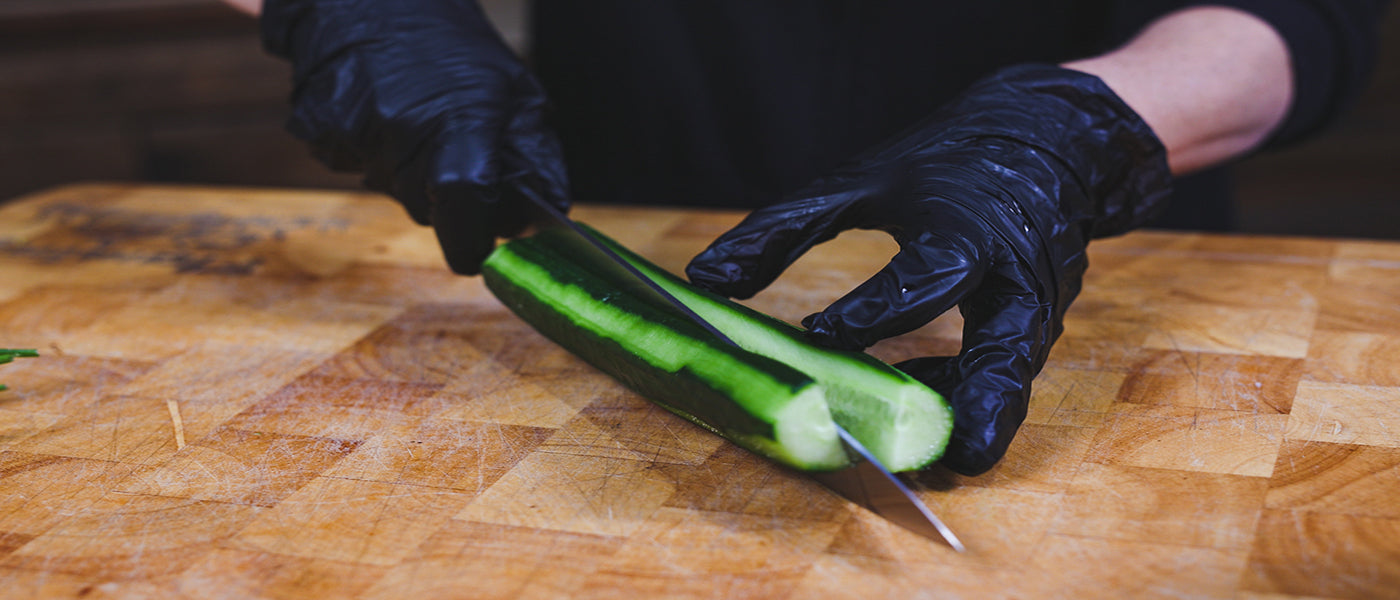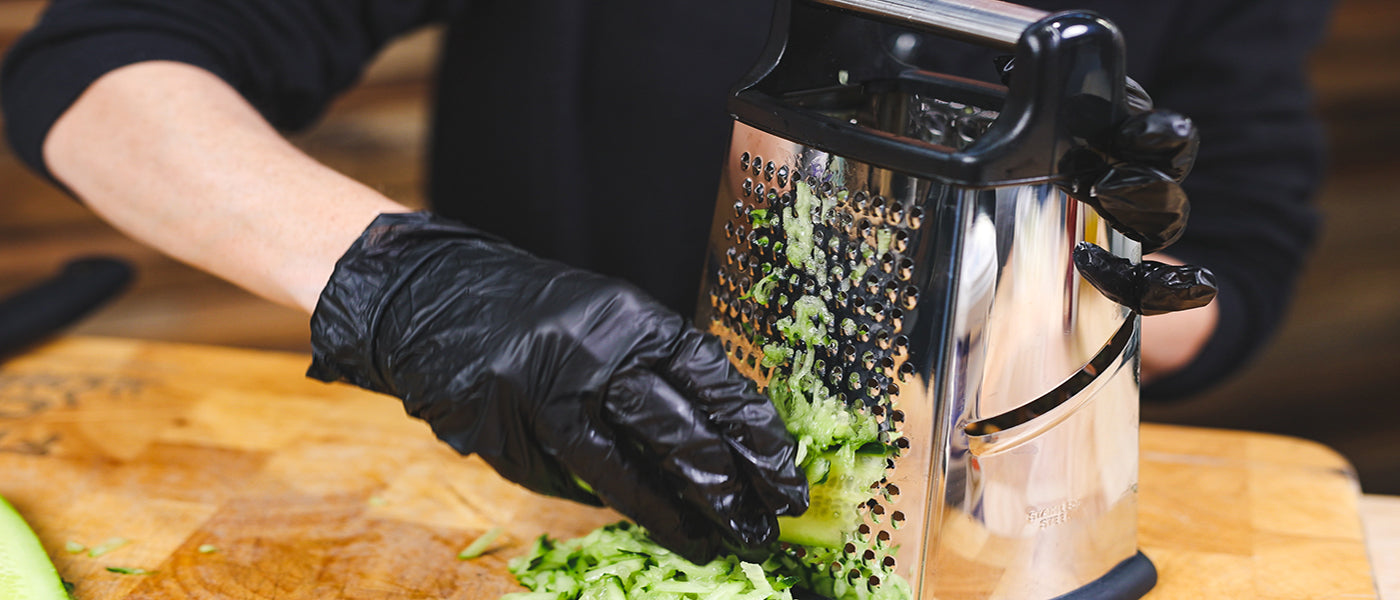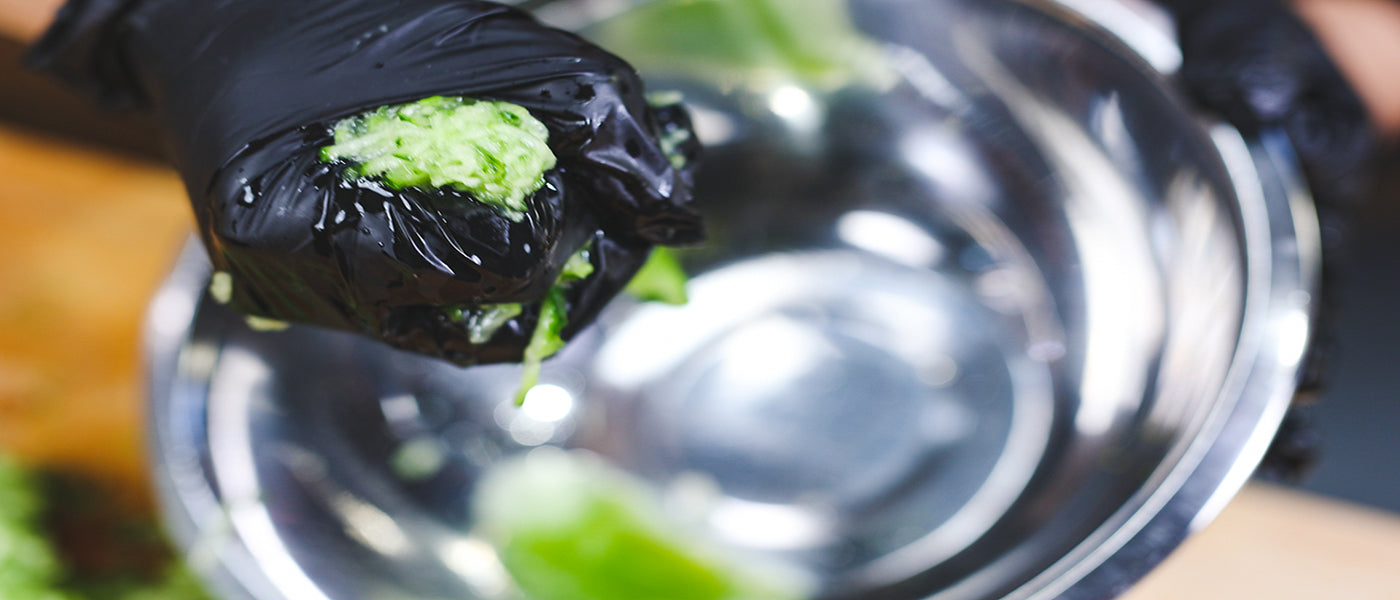 1.3kg greek yoghurt strained in a cheesecloth overnight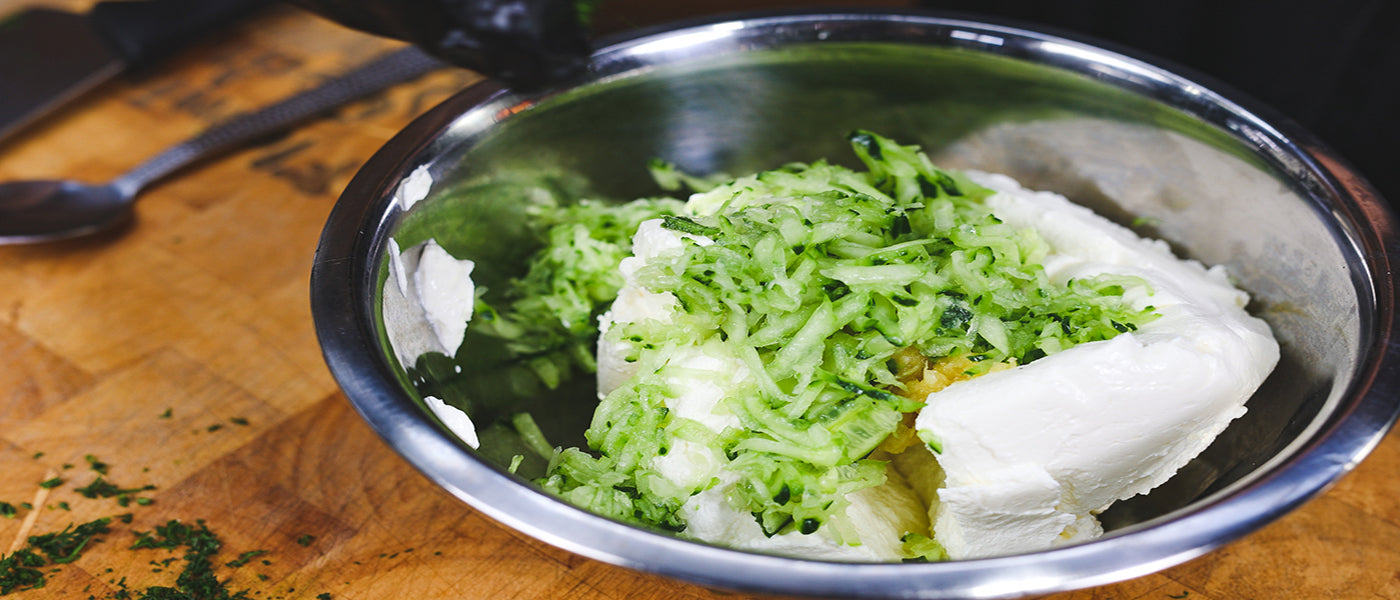 A pinch of salt

½ cup of olive oil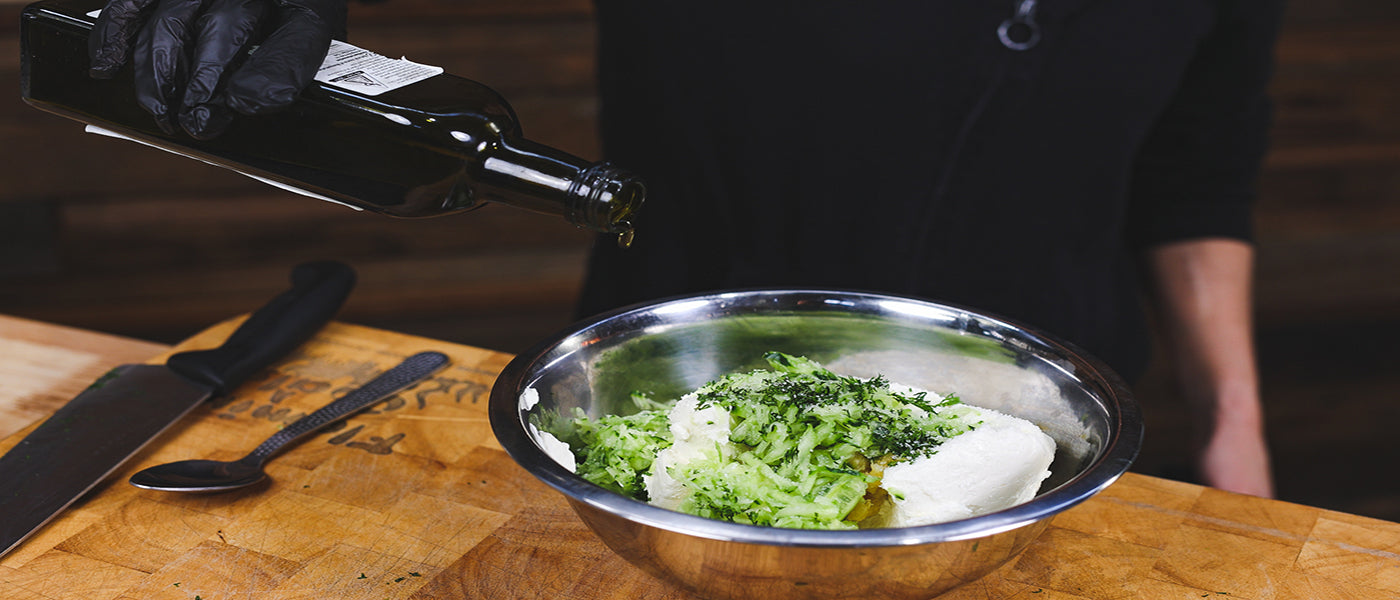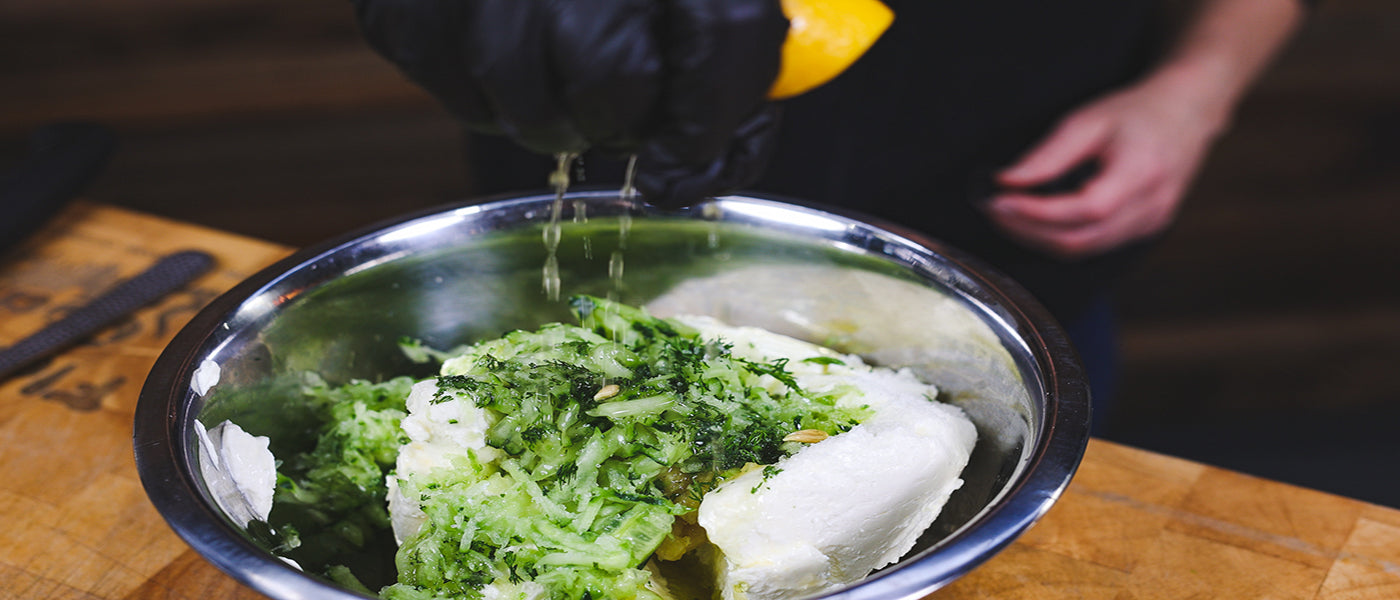 Mix thoroughly for a silky result.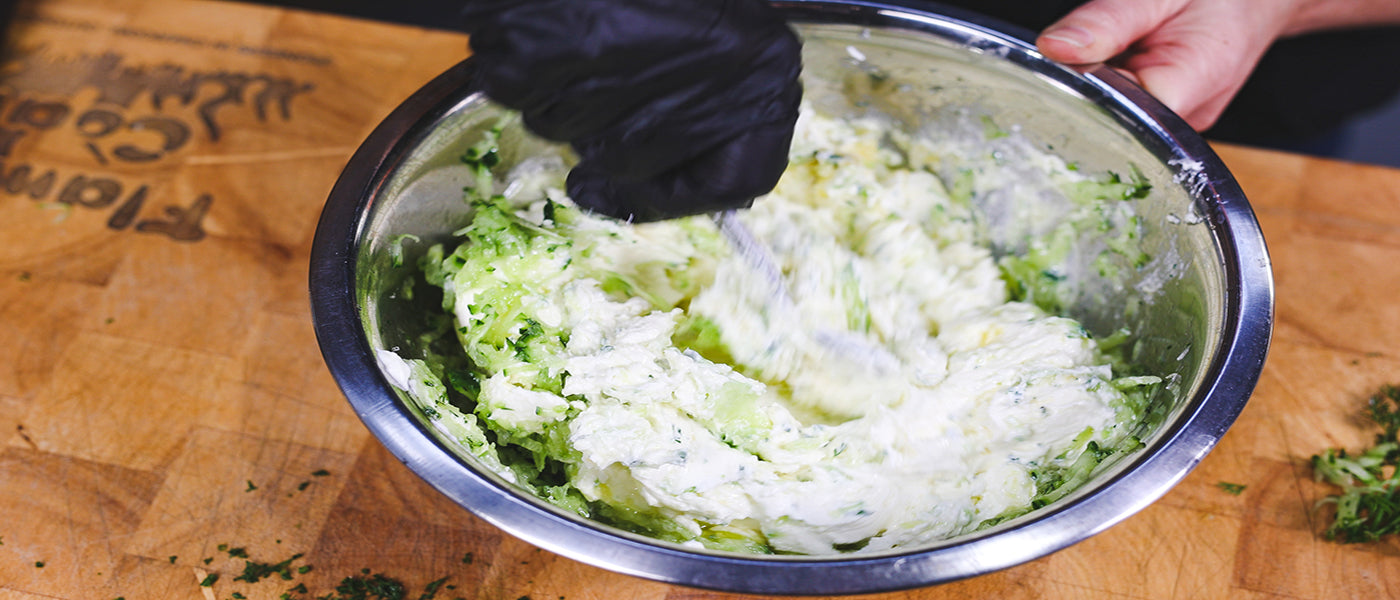 Step 10: Carve the outer meat from the gyro.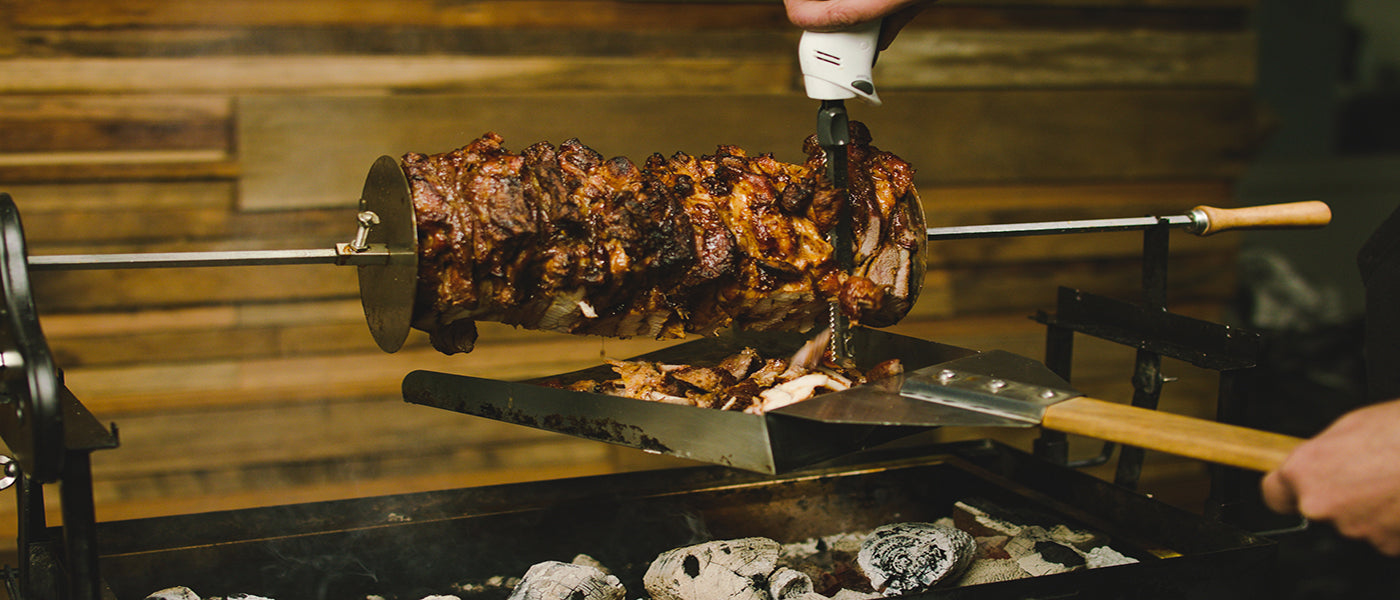 Step 11: Assemble your souvlaki: Place a big dollop of the tzatziki on the bread, grab a large handful of the gyro meat, lettuce and onion.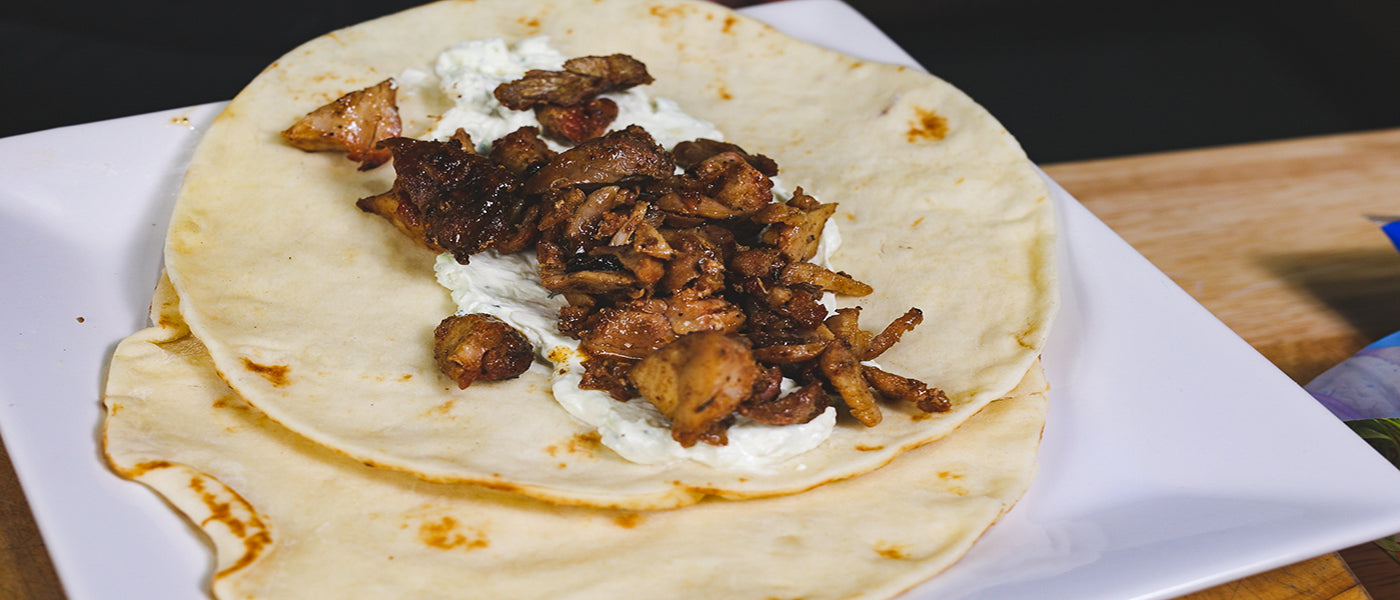 Step 12: Wrap and enjoy!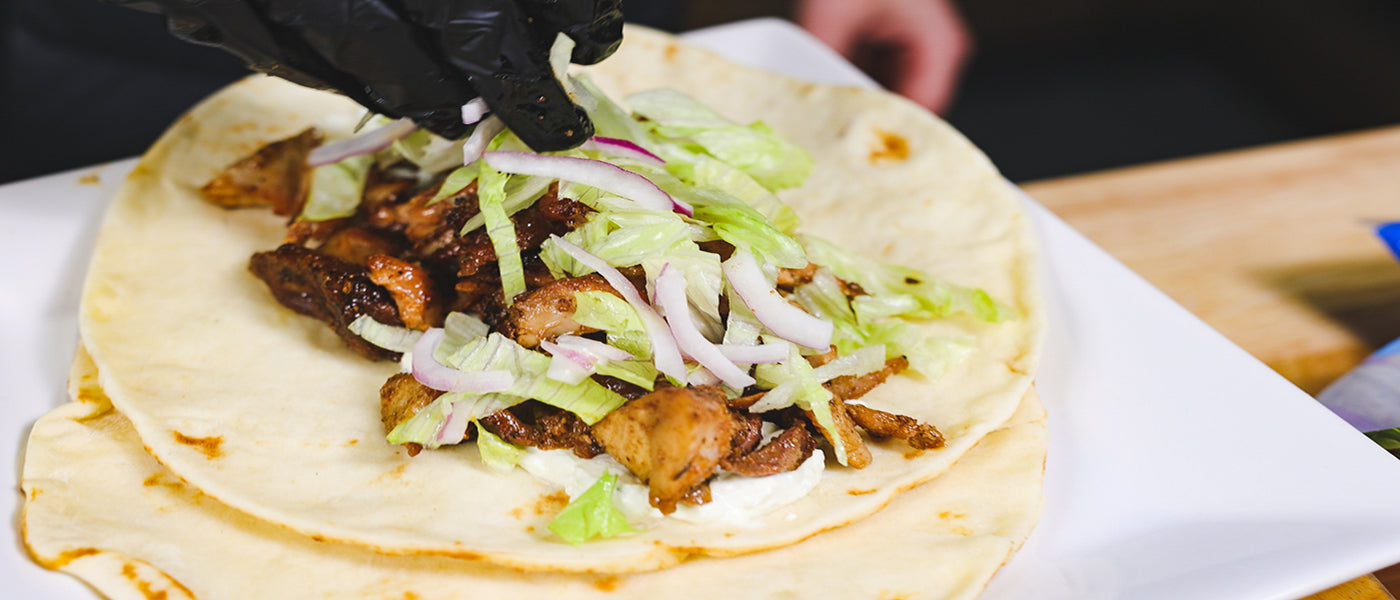 Check our range of Cyprus Spit: Click Here
by: Michael Wilkie
---