How to make the Ultimate Stacker Burger using an SnS Kettle BBQ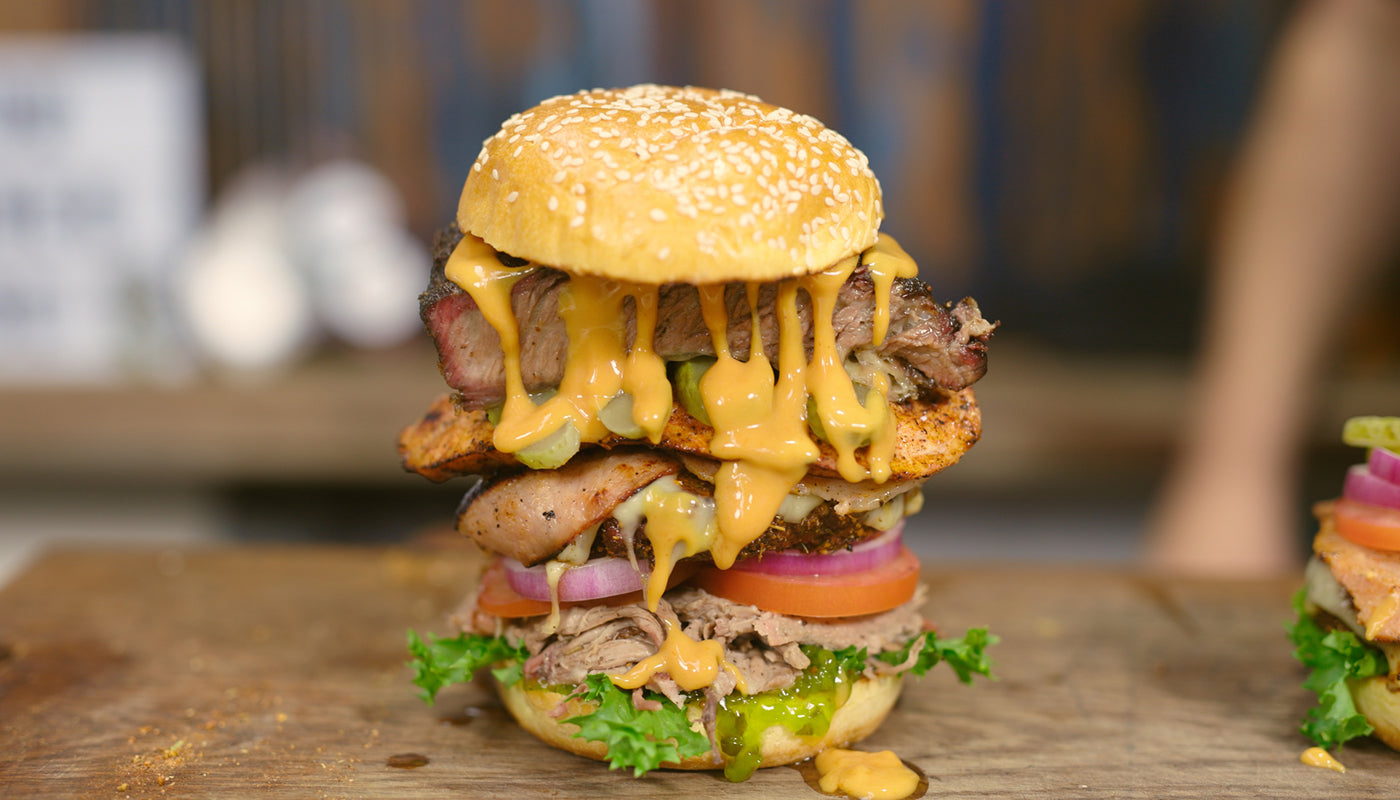 Step 1: Season your beef patty with your desired beef seasoning, today we are using Slow Burner BBQ 'Beef Booster'.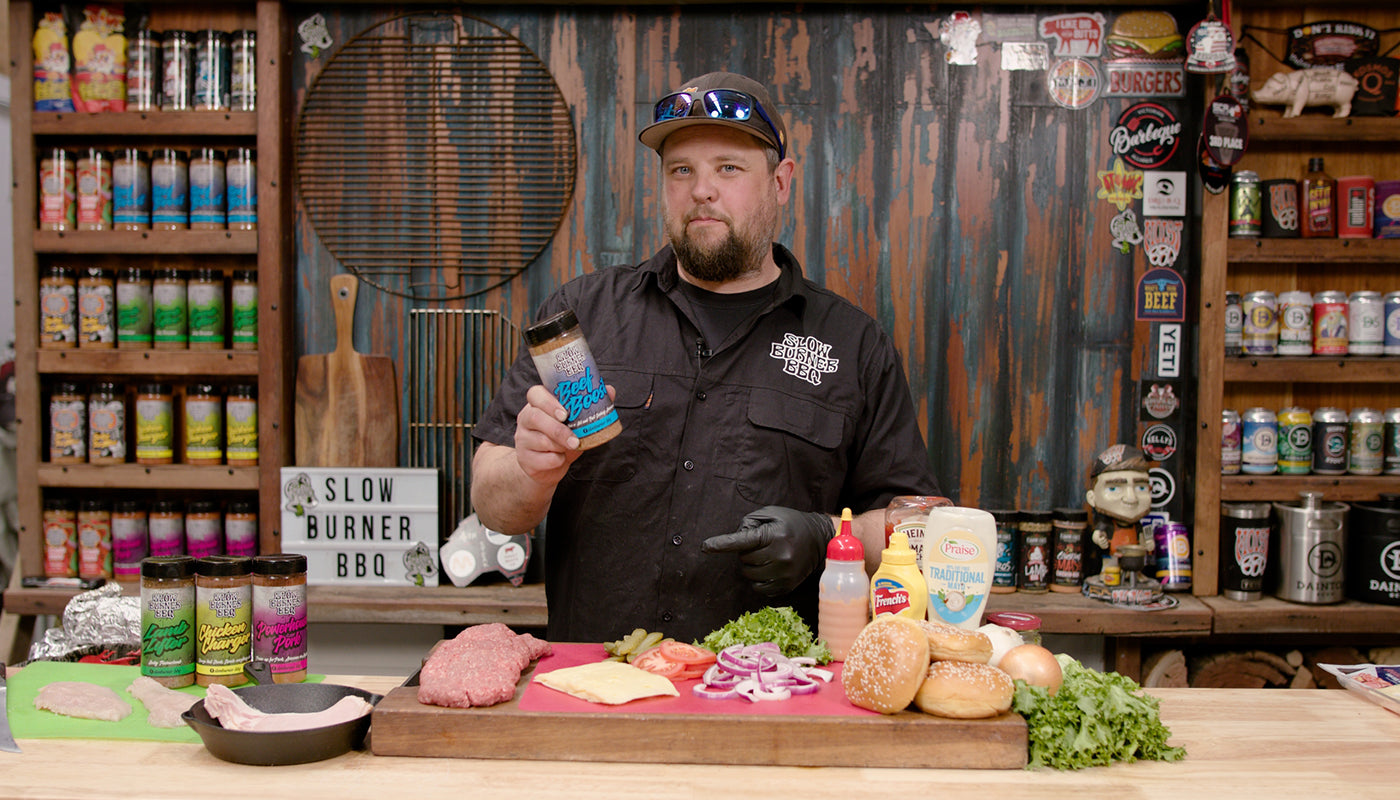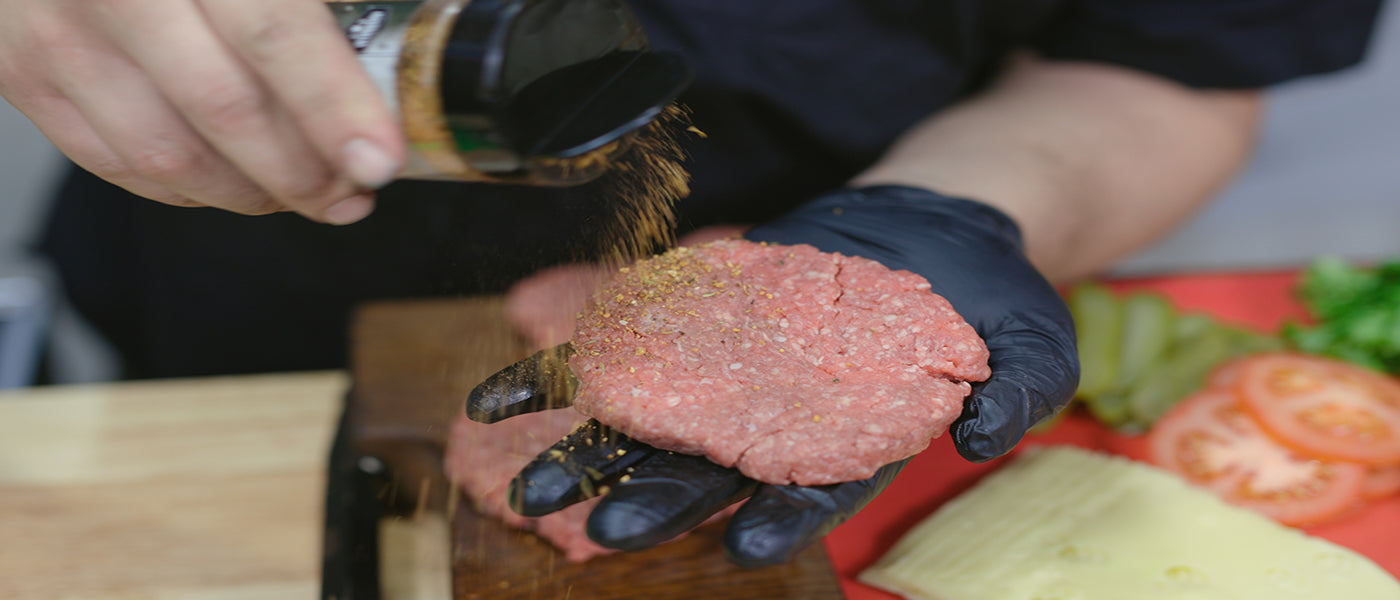 Step 2: Season your chicken breast with your desired chicken seasoning, we are using the Slow Burner BBQ 'Chicken Charger'.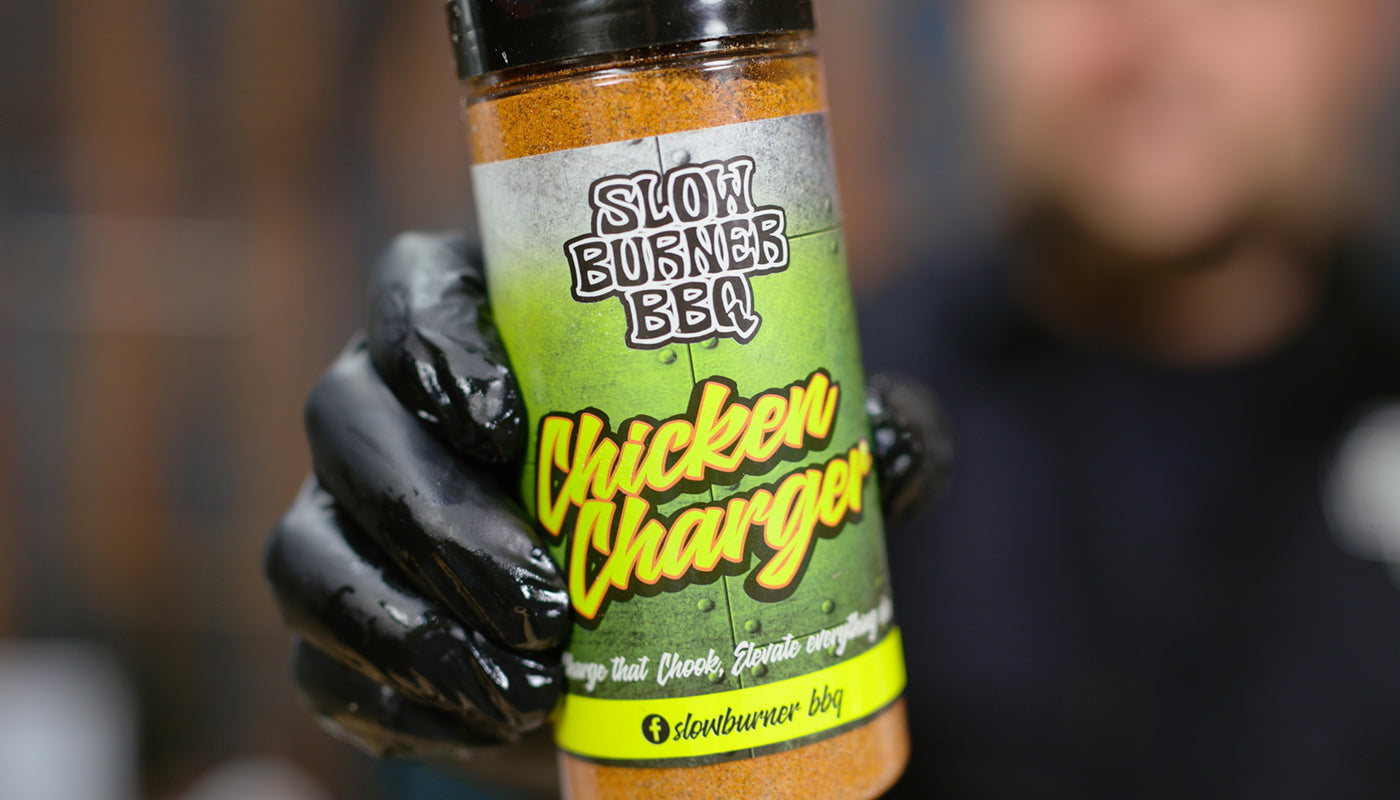 Step 3: Cook your bacon in a skillet on the SnS Kettle (season with your desired pork rub).

Step 4: Place your beef patties and chicken fillet onto the grill

Step 5: Add a layer of cheese to the beef patties
Step 6: Toast your bun over the charcoal. Pro-tip: use a cooling rack to get them off the coal and control temp.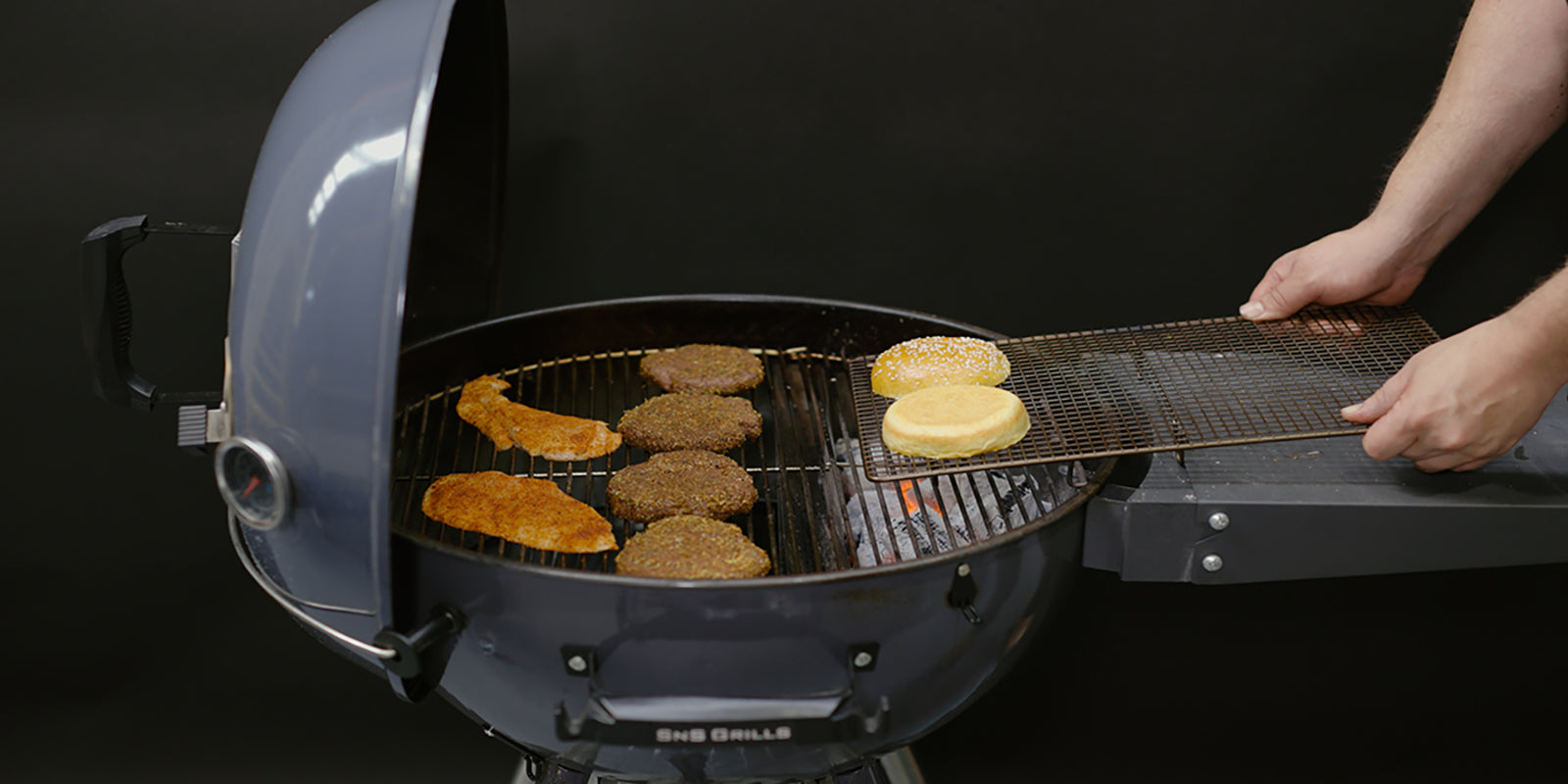 Step 7: Begin assembling your burger, add a layer of gherkin relish, lettuce then pulled lamb.
Step 8: Add sliced tomato and onion. A beef patty with melted cheese, bacon, chicken fillet, pickles and then the almighty beef short rib.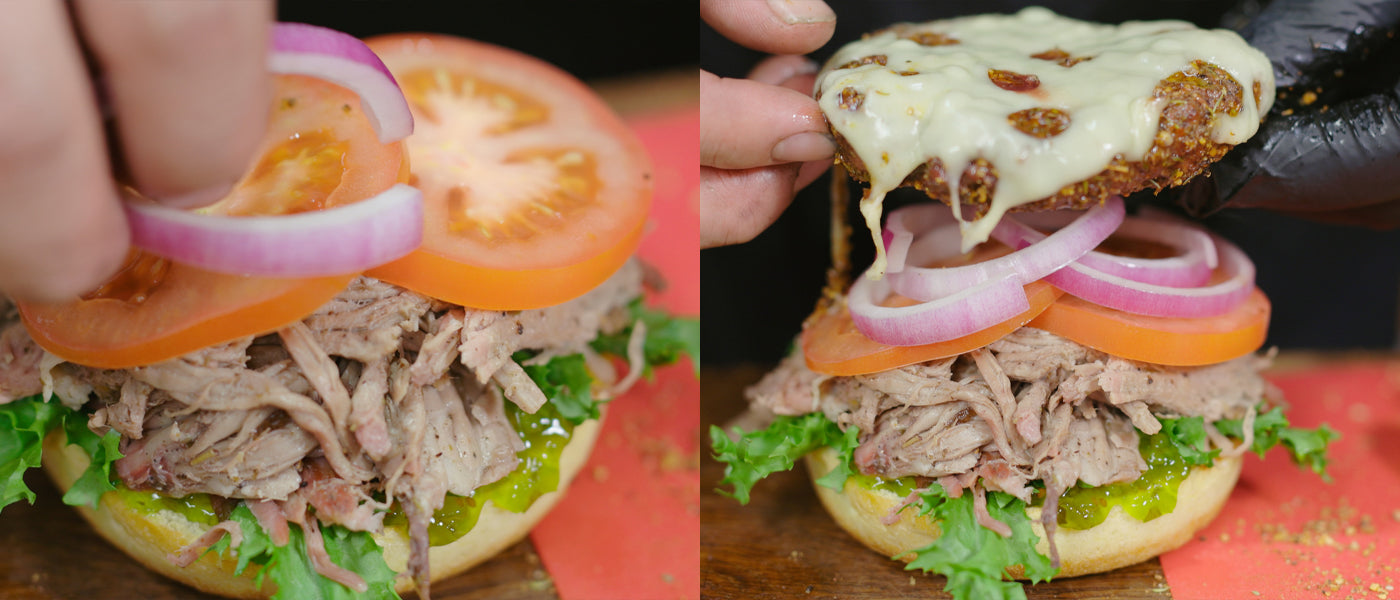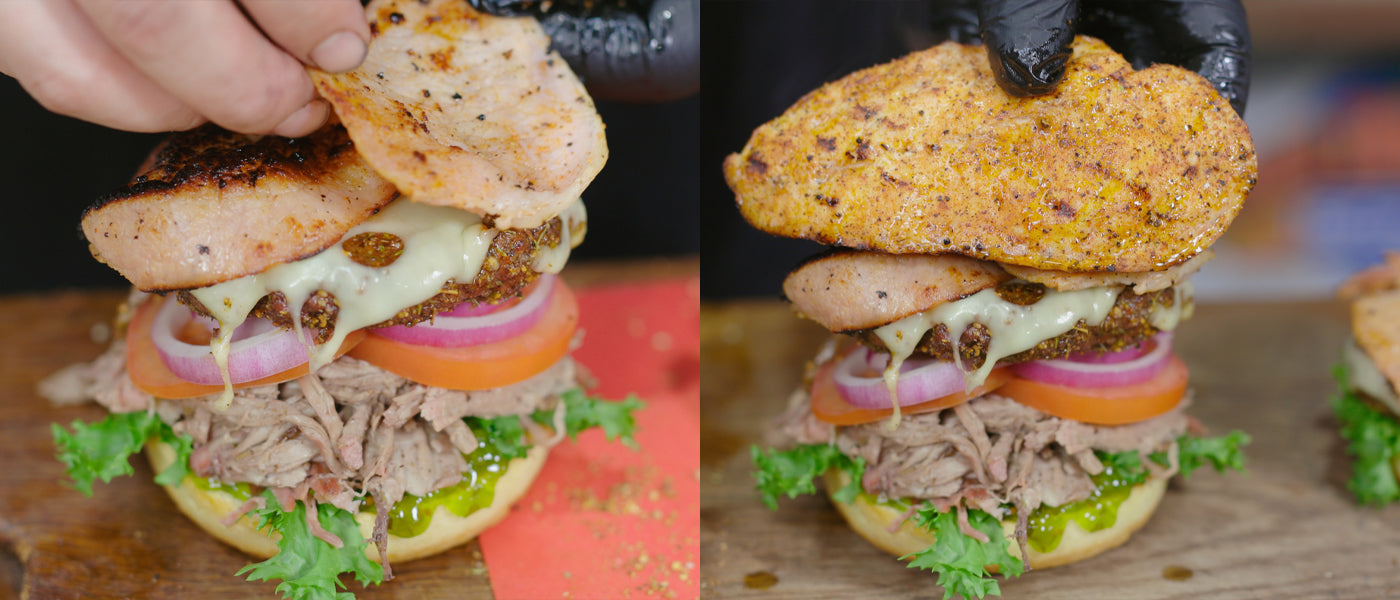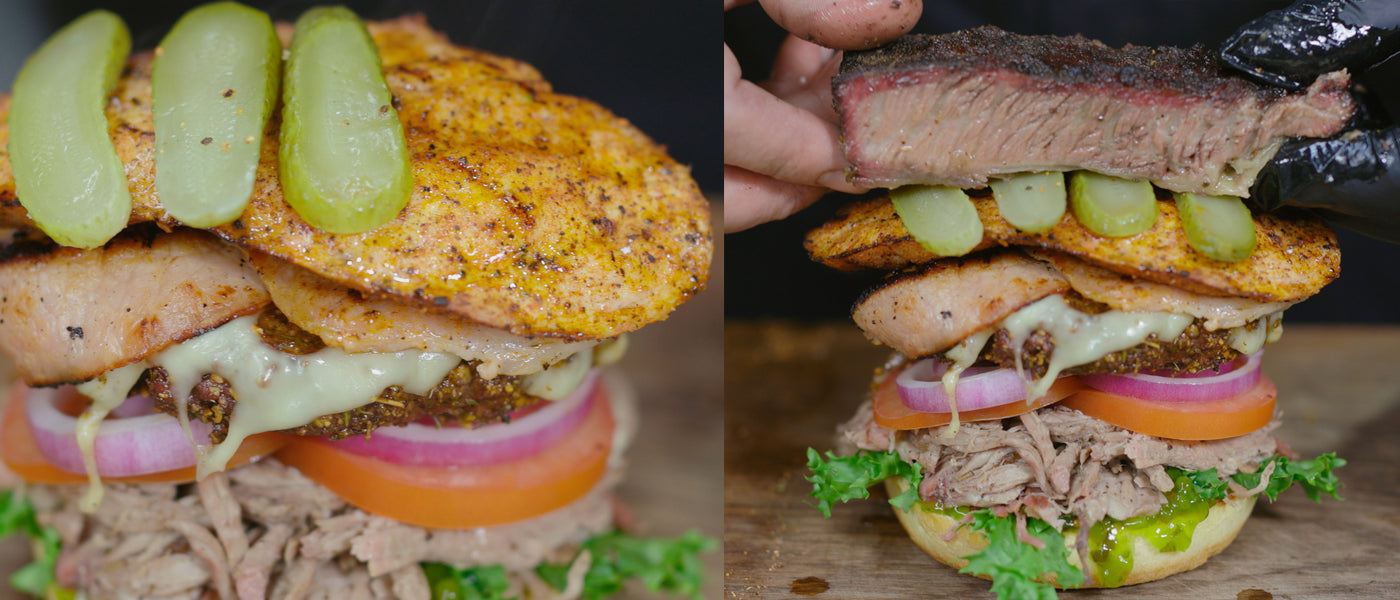 Step 9: Drizzle your favourite burger sauce over the entire burger
Step 10: Place the brioche bun lid on top.
Step 11: Enjoy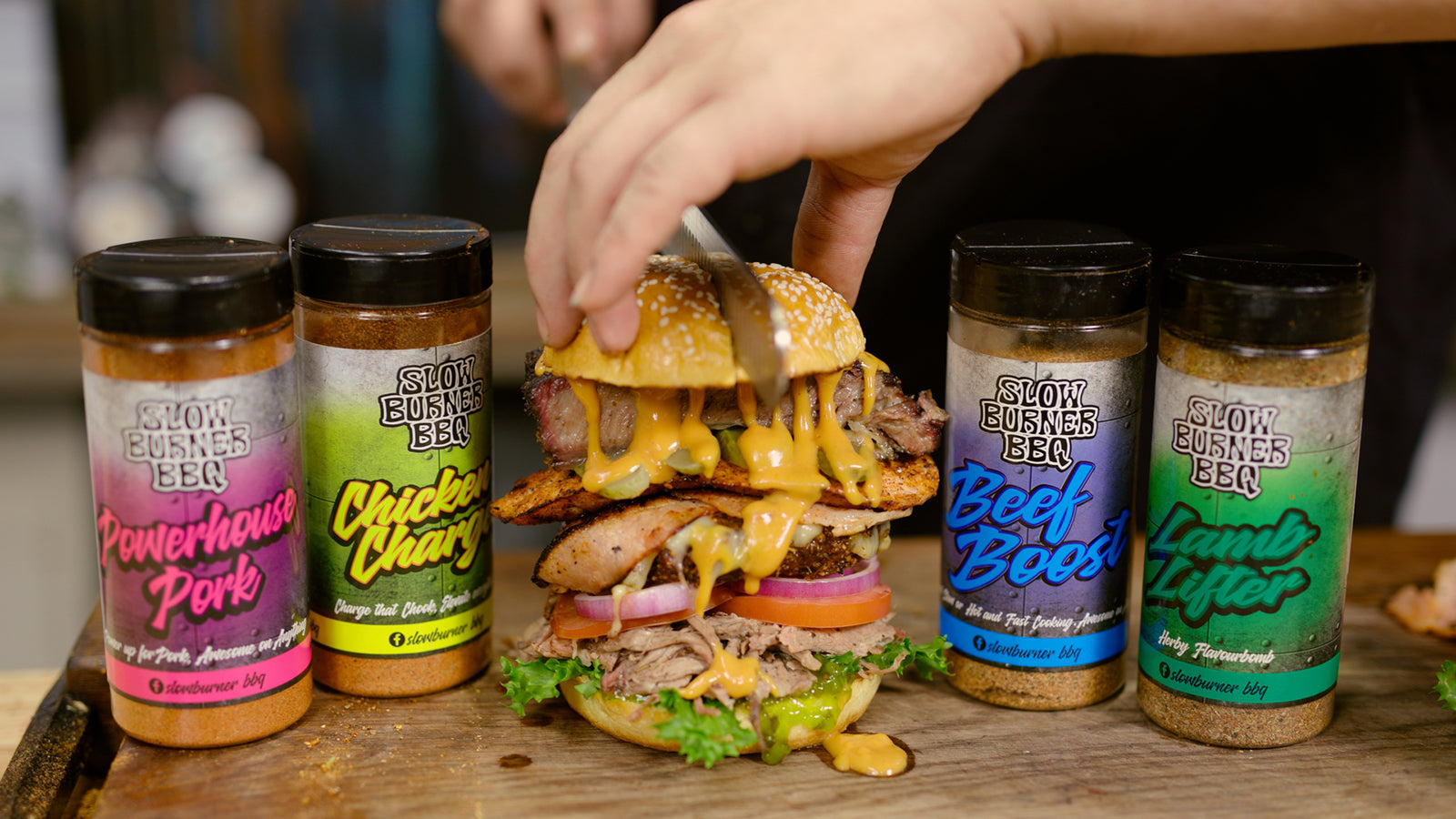 Check our Kettle Grills and Accessories: Click Here
by: Michael Wilkie
---