Pancho and Lefty Rub Range
P&L Steaks Grilling Supply Inc. is a Texas-based company involved in selling the products developed by The 2016 Steak Cookoff Association World Champions - Pancho & Lefty Steaks. They Compete in many events across several states and made a true competition quality brand. One of their best is their rub range, and today we will run you through these amazing rubs available now in store.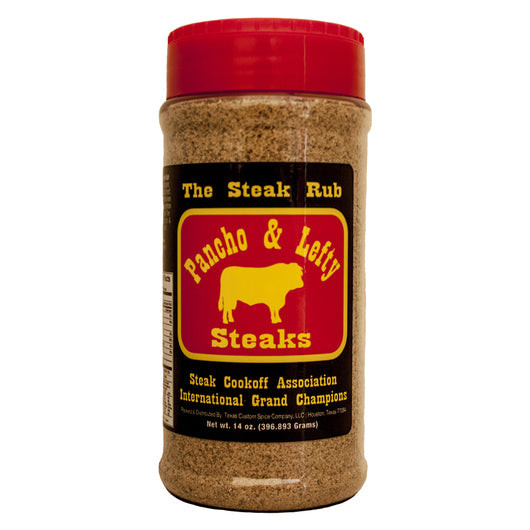 First is the "Pancho and Lefty Steak Rub". This one had some great success in the SCA Steak Cookoff Association. I really love this one. I can tell you that this one is worth adding to your BBQ arsenal. It is made of a unique blend of spices specially developed for steaks and beef. But don't hold back using it in fish and chicken because it also pairs well on both. Now I will give you a tip, you can combine this with the Pancho and Lefty Marinade to level up your steaks and reach a competitive level of flavour.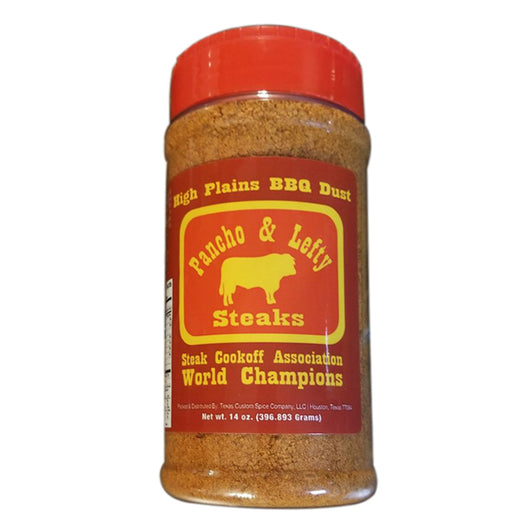 Next up will be the "Pancho and Lefty High Plains BBQ Dust". I use this one as a finishing dust, it has an amazing amount of sugar, so I finish my steaks with this and it turns out phenomenally. I have used it on pork as well and it always turns out great. I really really enjoy this rub - another really good one to pair with the steak rub.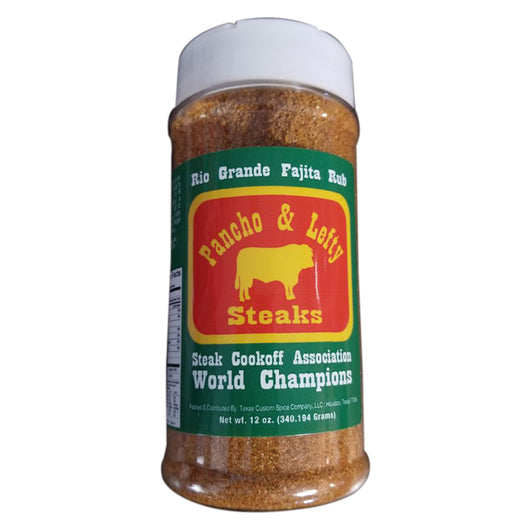 The next one is what I can say is the dark horse of them all. It's the "Pancho and Lefty Rio Grande Fajita Rub". This is the newest rub from Pancho and Lefty. I really love using this one on chicken. This one is an authentic Mexican flavour in a container. So If you really like Mexican food, this one is worth trying.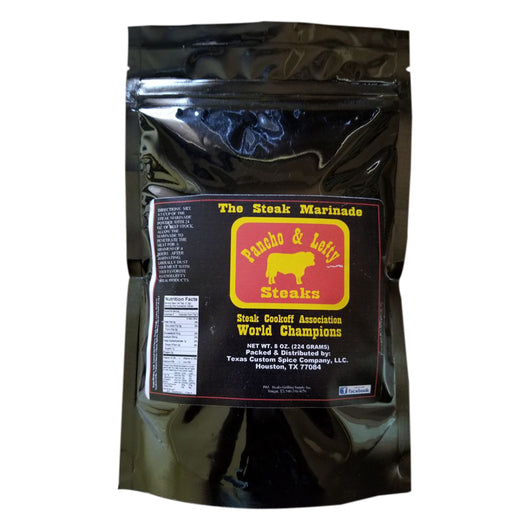 The last one that we have is the "Pancho and Lefty Steak Marinade". This is a secret weapon for any BBQ competition. It is a powder mixed with beef stock to add an intense beef flavour. It will also give any cut of beef the perfect tenderness everyone will surely love. Just like I said, combine this with the steak rub and you will surely rock the house.
These rubs are now available at BBQ Spit Rotisseries online and instore. But if you are having a hard time deciding which one you will get first, we are offering the Pancho and lefty combo pack. you can get each one of these at a discounted price. Get yours now and have fun cooking.
Check out our range of BBR RUBS
by: Cameron Davidson