Why I love my Cyprus spit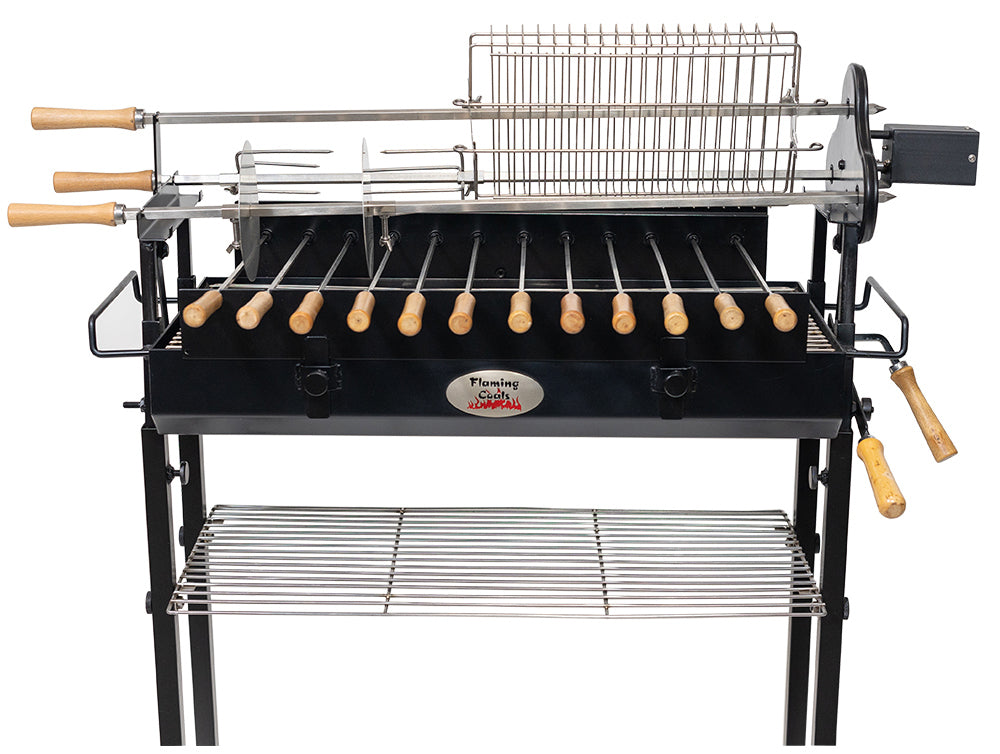 Recently I purchased a Flaming Coals Deluxe Cyprus spit, this by far is the best spit roaster ever produced and i'll tell you why.
Versatility - This spit roaster is very multifunctional. I can use it as a charcoal grill, a rotisserie to cook roasts or gyros and comes with a wide range of accessories like a basket which is fantastic to cook chicken wings in. The 12 smaller skewers are a great addition that we use regularly to cook kebabs, corn, and vegetables.

Reliable - The deluxe cyprus comes with 2 motors. One for the top 3 long skewers and another for the bottom 12 kebab skewers. The great thing about getting a 2nd motor is that in the unlikely event of one failing midcook you can use the other one as a backup.
Easy to set up - Coming with an instruction manual, set up and maintenance is easy.
Easy to use - Easy height adjustment setting, letting you control the cook.
Easy to maintain - Give it a simple wipedown after each cook and it will continue to look great. Spare parts available in case you need to replace anything. The charcoal pan protects the main body of the spit and makes cleaning the ash quick and easy.
Access to recipes and how to's - The BBQ Spit rotisseries website has lots of information on how to cook on the best spit roaster as well as a ton of recipes you can download and use
Great food - Cooking on charcoal gives you lots of different flavours and styles of cooking which can be easily learnt, even by beginners.
Help is only a phone call or email away - The team at BBQ Spit Rotisseries are always on hand to support you with all your questions and provide you with expert advice.
Make catering for a large number of people easy with this compact and versatile unit. Create many great memories with family and friends with great food to share around! The Flaming Coals Cyprus spit is clearly the best spit roaster for all your needs.
Check our range of Cyprus Spit: Click Here
by: Jason Blooms
---