How to Light Charcoal Easily
Lighting charcoal requires patience and knowledge as it can be challenging and sometimes frustrating.. Nonetheless, if you have the right tools you can easily do this in under 10 minutes.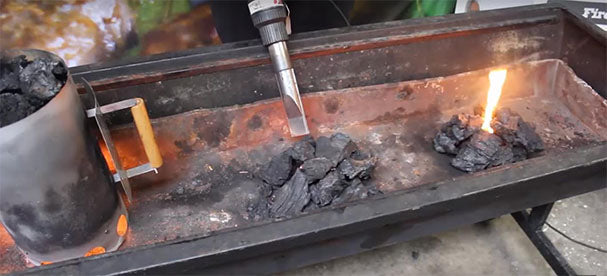 Most commonly you can choose the traditional approach of lighting charcoal by using a charcoal chimney. To use a chimney, you will need fire starters to ignite the charcoal, however, they are full of chemicals. The smoke will billow in the air and can be quite unpleasant especially when trying to cook. Alternatively, you can use some natural firelighters for a more natural burn in your cooking progress.
The cleanest and most effective way of lighting charcoal is by using an electric starter wand, like the Flaming Coals Charcoal Starter Wand. You plug it into a power source, then select the 'ignite' setting and aim at the base of the charcoal pile. In just a couple of minutes, you will see your charcoal burning. After the charcoal is alight, put the Starter Wand on 'fan' mode to fuel the fire. Watch the video below to see how easy and convenient it lighting charcoal with the Flaming Coals Starter Wand
For more hints and tips, make sure you download our recipe guides.
Want to get hands-on experience on how to prepare awesome BBQ from experienced pitmasters? Check out the dates for our upcoming BBQ Masterclasses and in-store demo's in our Sydney and Melbourne stores.
by: Rhiannon Peterson
---