Australias Largest BBQ Smoking Competition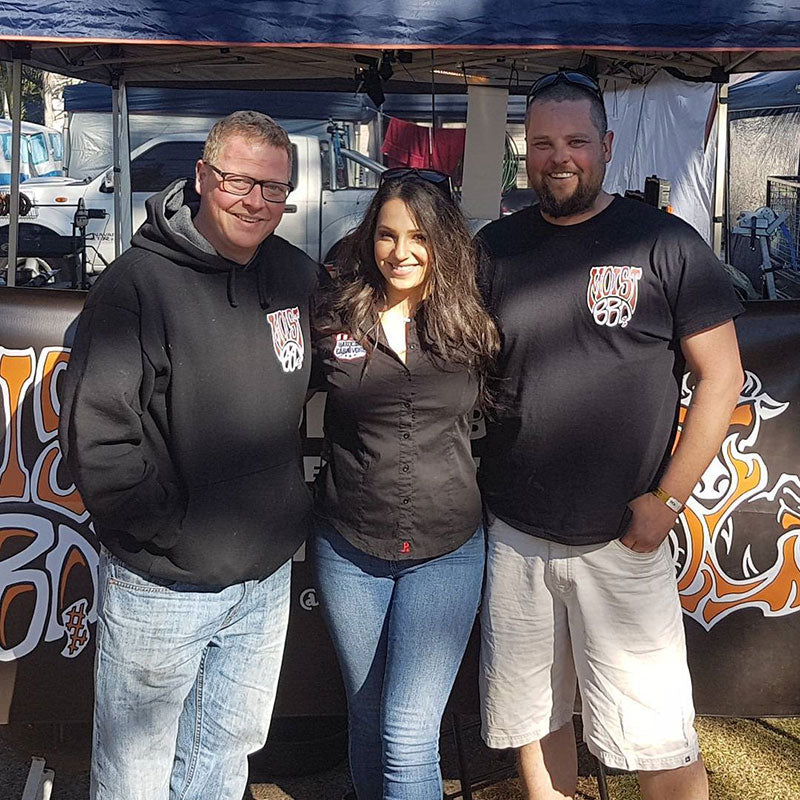 Last weekend over 100 BBQ teams from all over Australia travelled to Port Macquarie to compete in the largest Smoker BBQ competition outside the USA.
The rules of the competition are simple. Hand in 5 boxes of meat at the designated times using a BBQ fuelled by wood.
Categories are:
Pork – neck or shoulder

Lamb any cut

Brisket

Pork Ribs

Chicken

Sausage
See event highlights featuring cameo appearances by our very own Moorebank store manager Cameron Davidson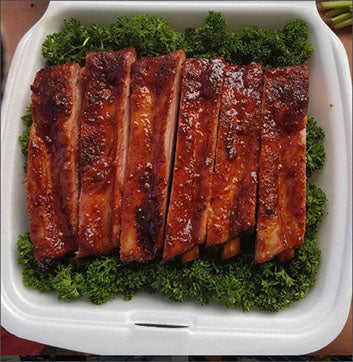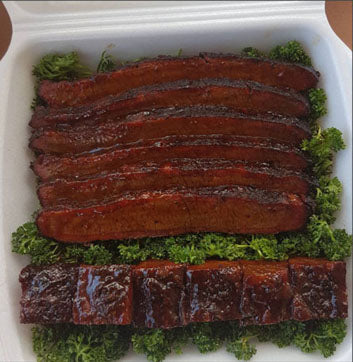 All sounds pretty simple right? I mean we all barbecue regularly at home so how much more difficult could it be? Extremely!
At this particular competition, fires couldn't be lit until 3pm Friday and the last box was handed in at 1pm Saturday. During this 22 hour cooking window, all the meat must be trimmed, prepped, cooked, rested, sauced and delivered to the judges tent at the precise hand in time AND you'd need to try to get a few hours sleep in there also! All hand -ins are are served in polystyrene takeaway boxes on a bed of parsley or kale. Each box needs to have a minimum of 6 serves (1 for each judge) and the judging process is completely anonymous. Before the event, all judges need to be accredited by the governing body, the Australasian BBQ Alliance to ensure all judging is equal and maintain the integrity of the competition.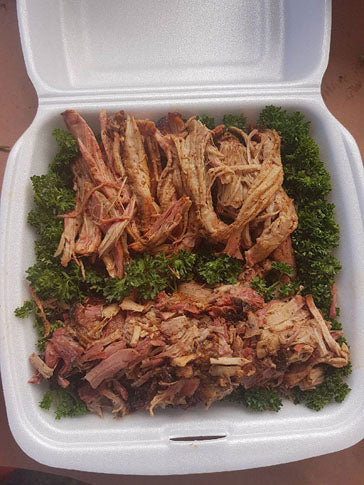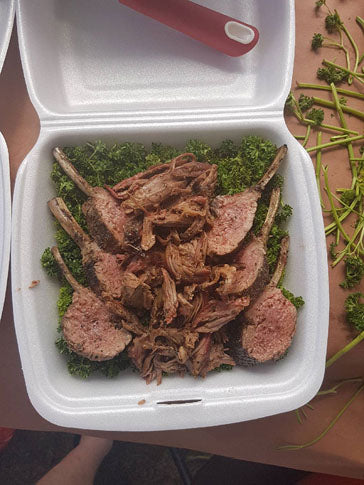 Before the competition begins, all competition sites are inspected to ensure all teams are complying with the competition rules. All meat must remain cryovaced in its original packaging from the butcher so that all trimming, rubbing and preparation must be done within the time constraints of the competition window. One BBQ team I spoke to spent 4 hours removing every tendon on chicken drumsticks (AKA lollipop chicken) and apparently that is the norm. If I was barbecuing lollipop chicken, I'd sprinkle a rub on them and put them in the smoker/spit to cook. Sorry family and friends but you can eat around the wishbone and tendons!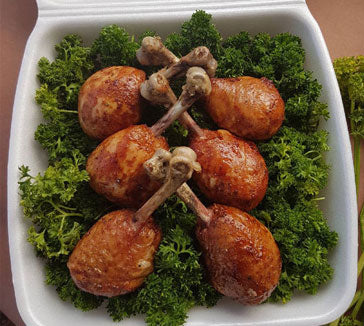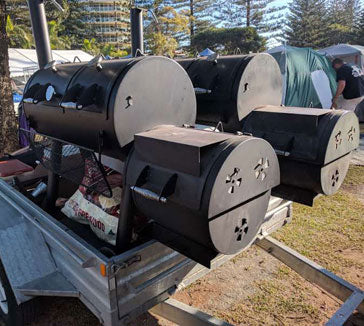 Flaming Coals proudly sponsored Moist BBQ competition team who did amazing well for their 3rd smoker BBQ competition and their first ever interstate competition. Out of the 100 teams, they placed a respectable 37th. This of course is after driving all the way from Melbourne to Port Macquarie in one sitting. How they managed to stay awake long enough to drive up Thursday, set up camp/cooking area, prep/cook for 22 hours and then get back for work on Monday is beyond me. These guys are truly passionate about barbecue. We are very proud to support such a great team and to be part of their barbecuing journey….and of course they have 2 Flaming Coals Offset Smoker BBQs they cook on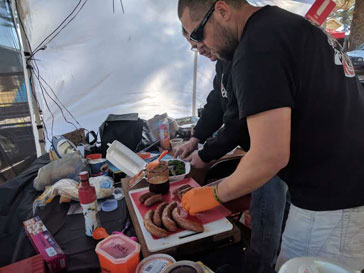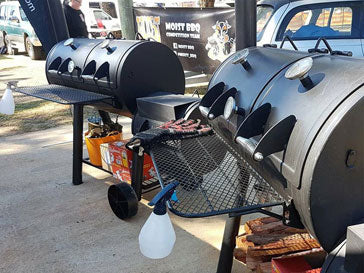 BBQ Mafia took out the prestigious title of Grand Champions and went home with a load of impressive trophies. BBQ Mafia have been competing on the Australian competition circuit since 2013 and released their own range of BBQ rubs earlier this year called The Mafia Trilogy. We've been selling these BBQ rubs since they were first released and looking at the amazing pics below, you can certainly see why these guys won!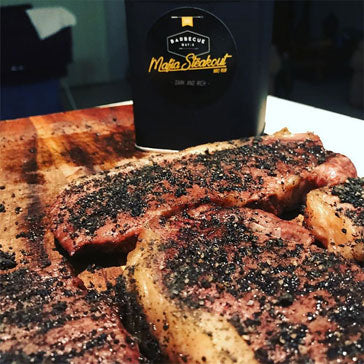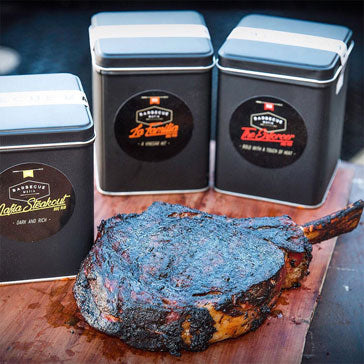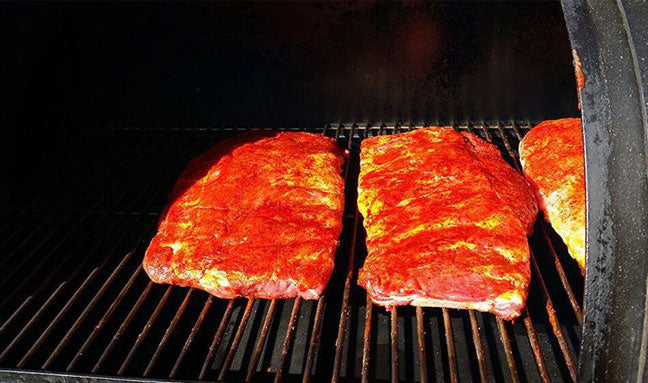 If you'd like to try to re-create these flavours yourself at home, all 3 BBQ rubs are available either online or in store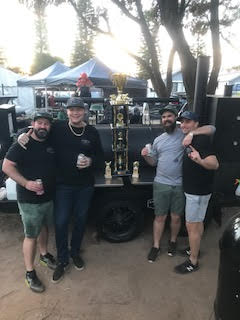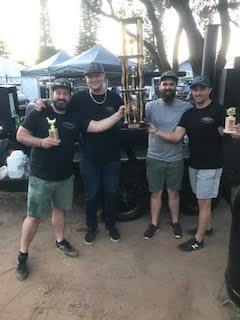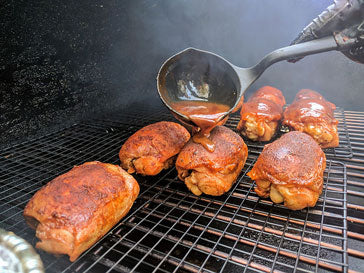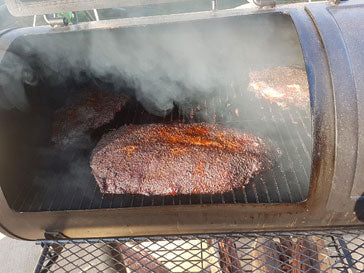 If you're interested to learn more about smoker BBQs, here's a comprehensive list of the different styles of smokers available and the pro's and con's of each, click here.

By: Rhiannon Peterson