Flaming Coals at MeatStock Sydney 2017
If you couldn't attend the Sydney MeatStock BBQ Festival last weekend, you missed out on an amazing weekend! Sydney delivered perfect barbecue weather. Some of the main attractions included the BBQ competition sanctioned by the Australasian BBQ Alliance, Butcher Wars, Barber Wars, live bands (BullHorn is a favourite) and as an event first, we spit-roasted a whole pig.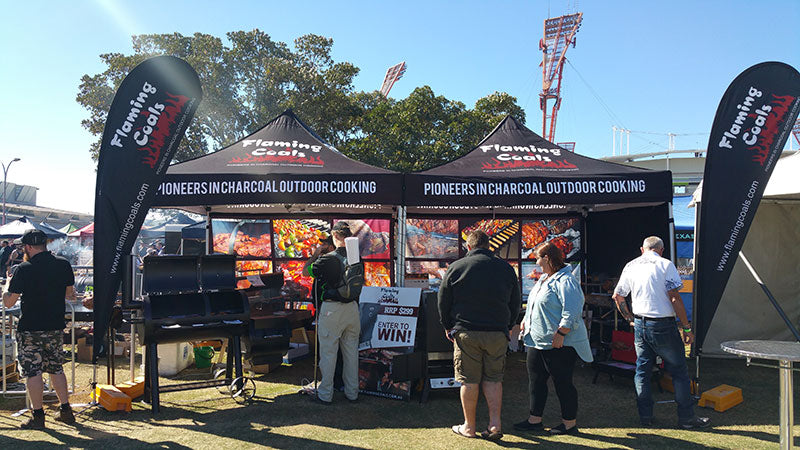 For those of you who missed out, don't worry, we've pulled together a few of the event highlights to share. Head over to our BBQ Spit Rotisseries Facebook page and check out the live videos we have posted over the weekend.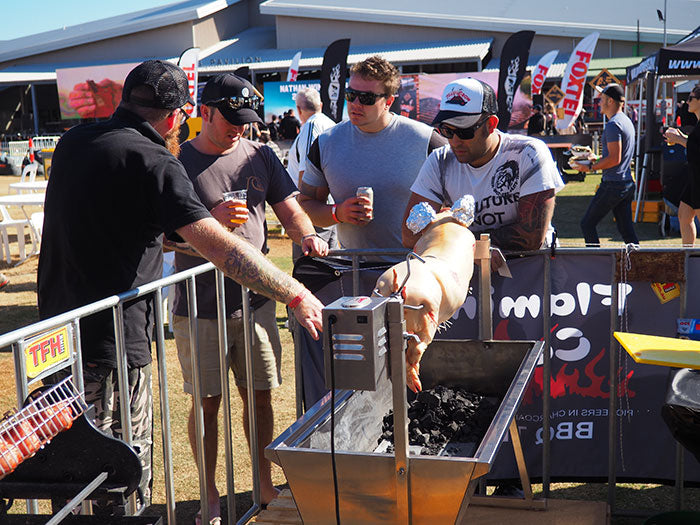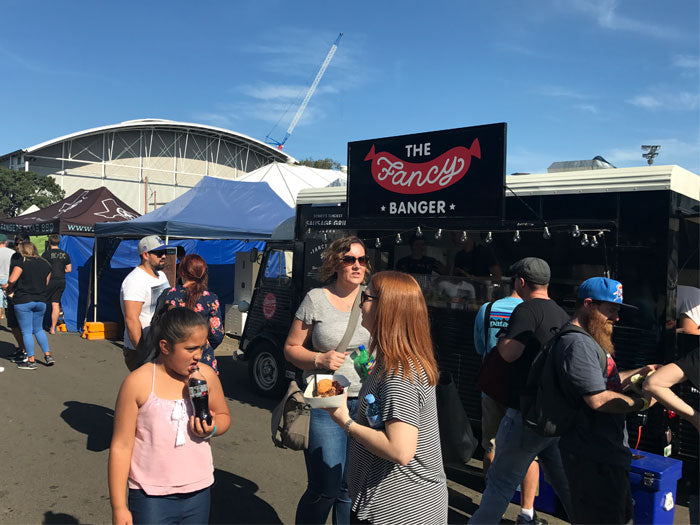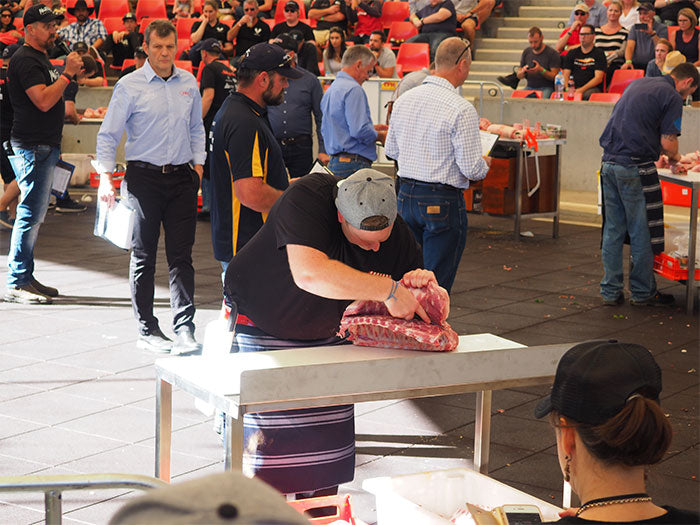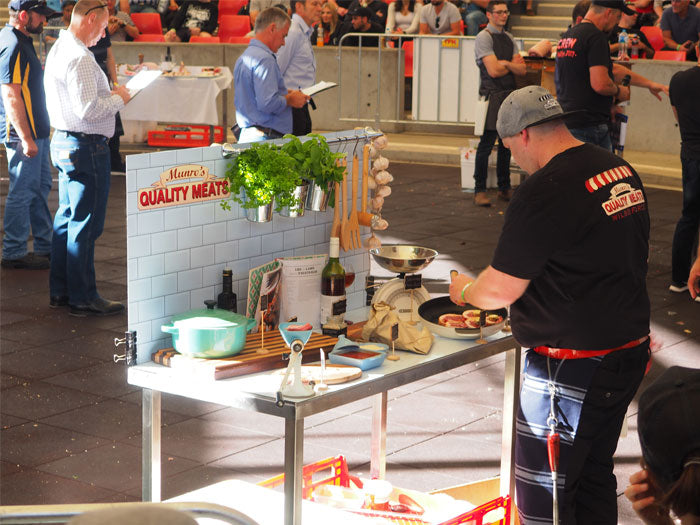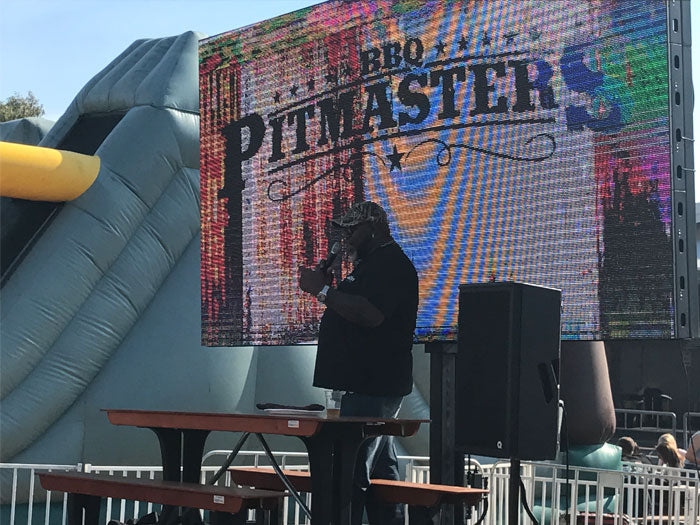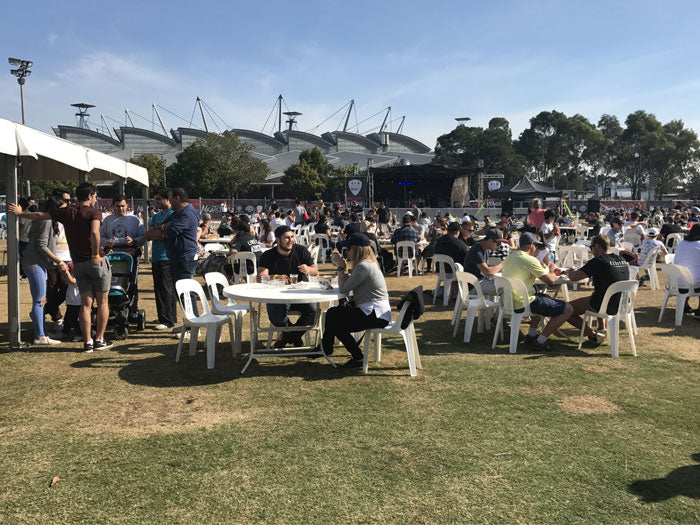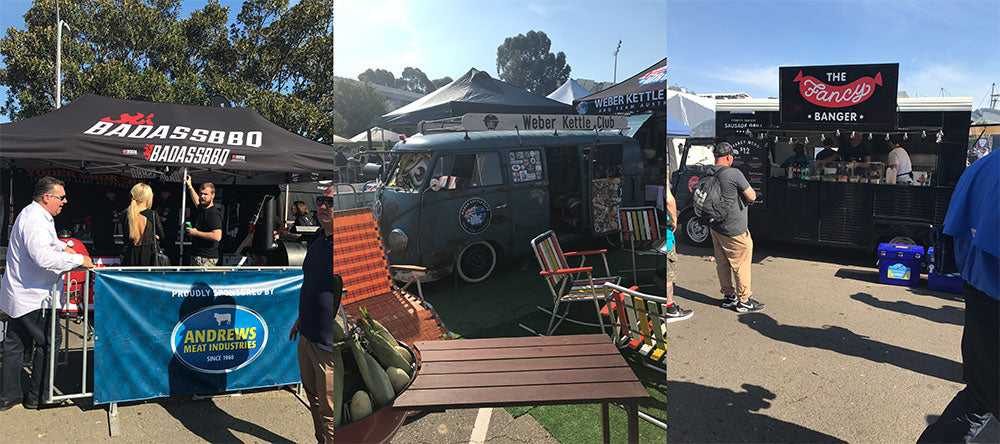 Cameron, our Sydney store manager, ran our master classes spit roasting a whole pig and showing you how easy it was to smoke beef ribs, pork ribs and pork shoulder.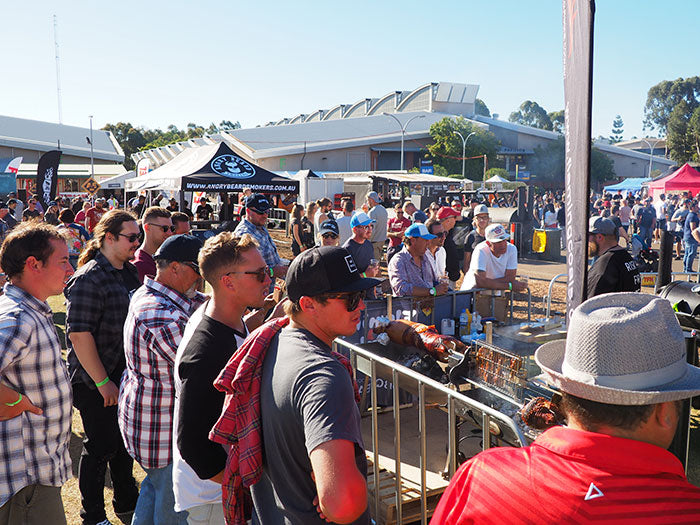 As you may have gathered, we're all passionate about barbecue and love helping as many people as we can. If you're interested in getting into meat smoking and not sure where to start, give us a call, or pop into either Seaford or Moorebank and we'll have a chat. We have started holding BBQ Masterclasses in both stores so make sure you follow our Facebook page to be kept in the loop when the next one will be.
We also have a spit roasting recipes guide and a smoking recipes guide to help newbies get started.
Download Your Free Spit Roasting Recipe Booklet and/or check our Smoking Recipes Guide
By: Rhiannon Peterson
---