How Much Charcoal Do You Need When Spit Roasting?
One question we get asked often is "How much charcoal do I need to cook a spit roast?" It is an important question because it will affect the success of your roast. Well, the answer to that question will depend on what you are roasting... The general rule of thumb is 1 kilo of charcoal to 1 kilo of meat. This can vary depending on the fuel source. Different types of charcoal will burn at different rates and temperatures, please treat this as a rough guide to help you get started.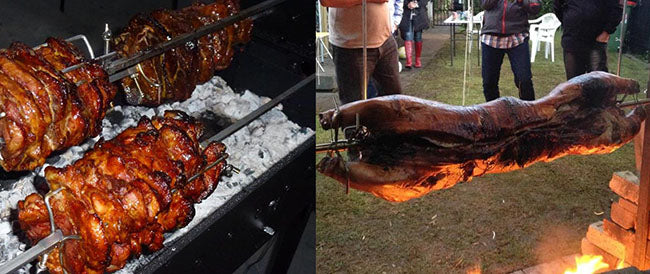 If you're using a 14-kilo pig on a spit, you would roughly use 14 kilos of charcoal, you may go through less, you may go through more, but its a starting point. When we spit roast, we like it hot starting with 3 to 4 kilos of charcoal and slowly adding throughout the cook. Hope this brief overview will help you get started. Be sure to check out our wide range of Spit Rotisseries on our website.
For more hints and tips, make sure you download our recipe guides.
Want to get hands-on experience on how to prepare awesome BBQ from experienced pitmasters? Check out the dates for our upcoming BBQ Masterclasses and in-store demo's in our Sydney and Melbourne stores.
by: Rhiannon Peterson
---