Kamado BBQs - Here's What You Need to Know
Kamado BBQs - Here's what you need to know
What's a Kamado?
Google translates 'Kamado' from Japanese to English as 'Furnace', but I've also seen the word translated as 'stove' or 'cooking range'. Evolving from clay cooking pots used across China, Japan and India, kamado BBQs have evolved into ceramic walled, charcoal burning grills with domed lids and air vents for controlling cooking temperatures.
Why would you want one?
The huge versatility
Kamado BBQs are capable of sustaining very low temperatures, reaching very high temperatures and everything in between. This makes a kamado a very versatile piece of kit that, with a few minor set-up adjustments, can do pretty much anything you ask of it. Kamados can do a great job of low and slow BBQ, roasting, grilling, searing steak fast and cooking 2-4 minute wood-fired pizzas. Why buy a pizza oven, BBQ, offset smoker and slow roaster when you can have one Q to rule them all? The kamado is a great all-rounder.
The amazing results & efficiency
On top of the versatility it offers, your kamado will help you get great results and save some money on fuel too. Because the ceramic walls of the grill insulate very well they do a great job of maintaining consistent internal temperatures without much fluctuation - giving you exactly what you need to cook fantastic food. The ceramic absorbs and retains heat which means it'll burn less charcoal to get the job done and should remove the need to add fuel to the fire mid-cook altogether. This is all very good news - especially for long low and slow as well as shorter cooks.
A long term investment
Kamados are usually glazed ceramic which means with care, they can last a lifetime and even be passed from one generation to the next. This isn't an item you'll need to replace if you look after it, so having a BBQ that produces great results and lasts for as long as a kamado is well worth the one-time investment.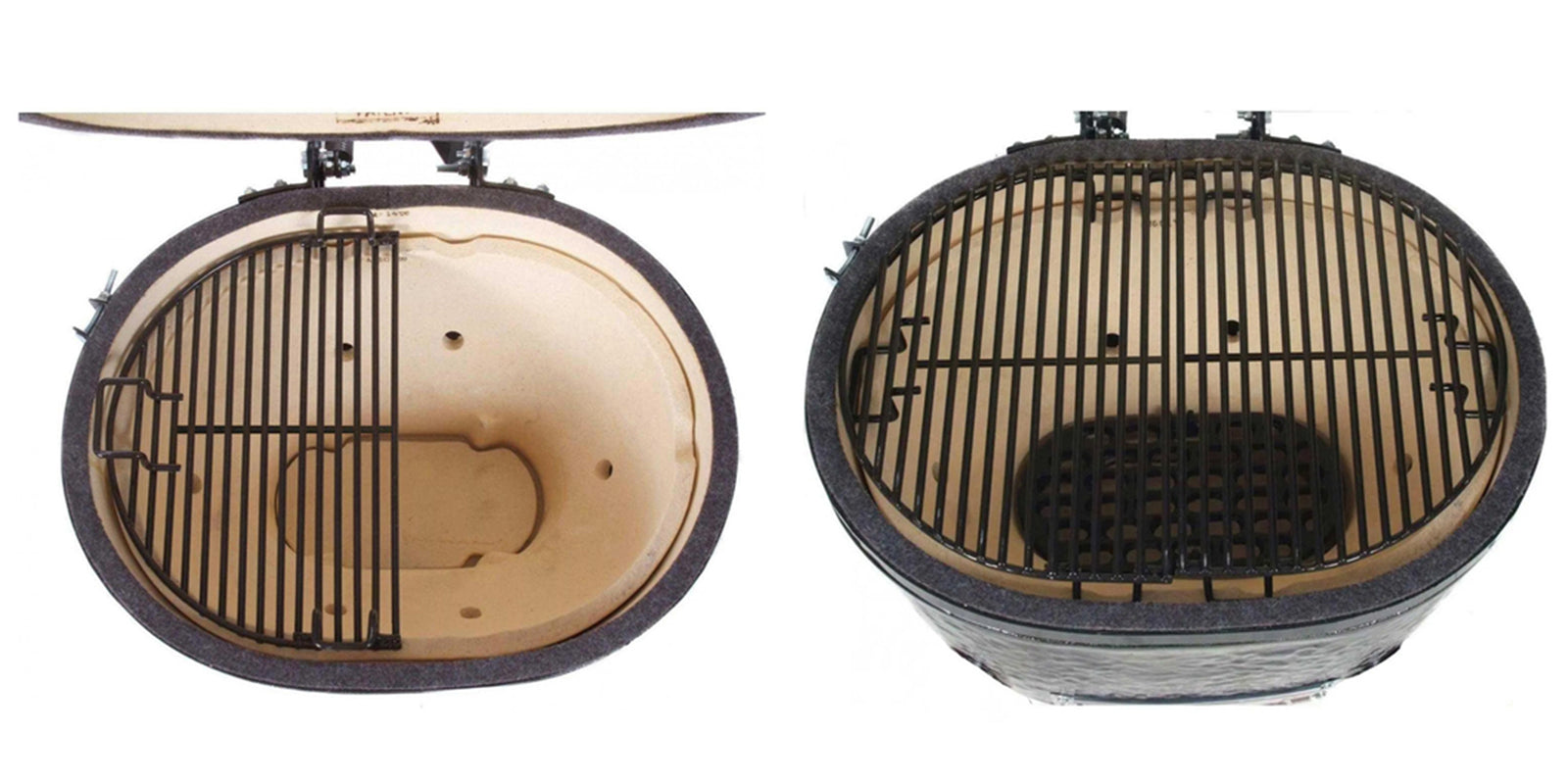 Choosing a Kamado BBQ
When it comes to choosing a kamado BBQ, it's important to know what you want to use it for. To get the most out of owning one, the answer to that question, in my opinion, is 'everything'.
For low and slow and roasting especially you'll need to make sure your kamado comes with the setup required to cook with indirect heat. This means heat deflector plates - these are not included in some kamados that are on the market, so double check they're included.
If you want to cook pizza (who doesn't?) you'll want a pizza stone too.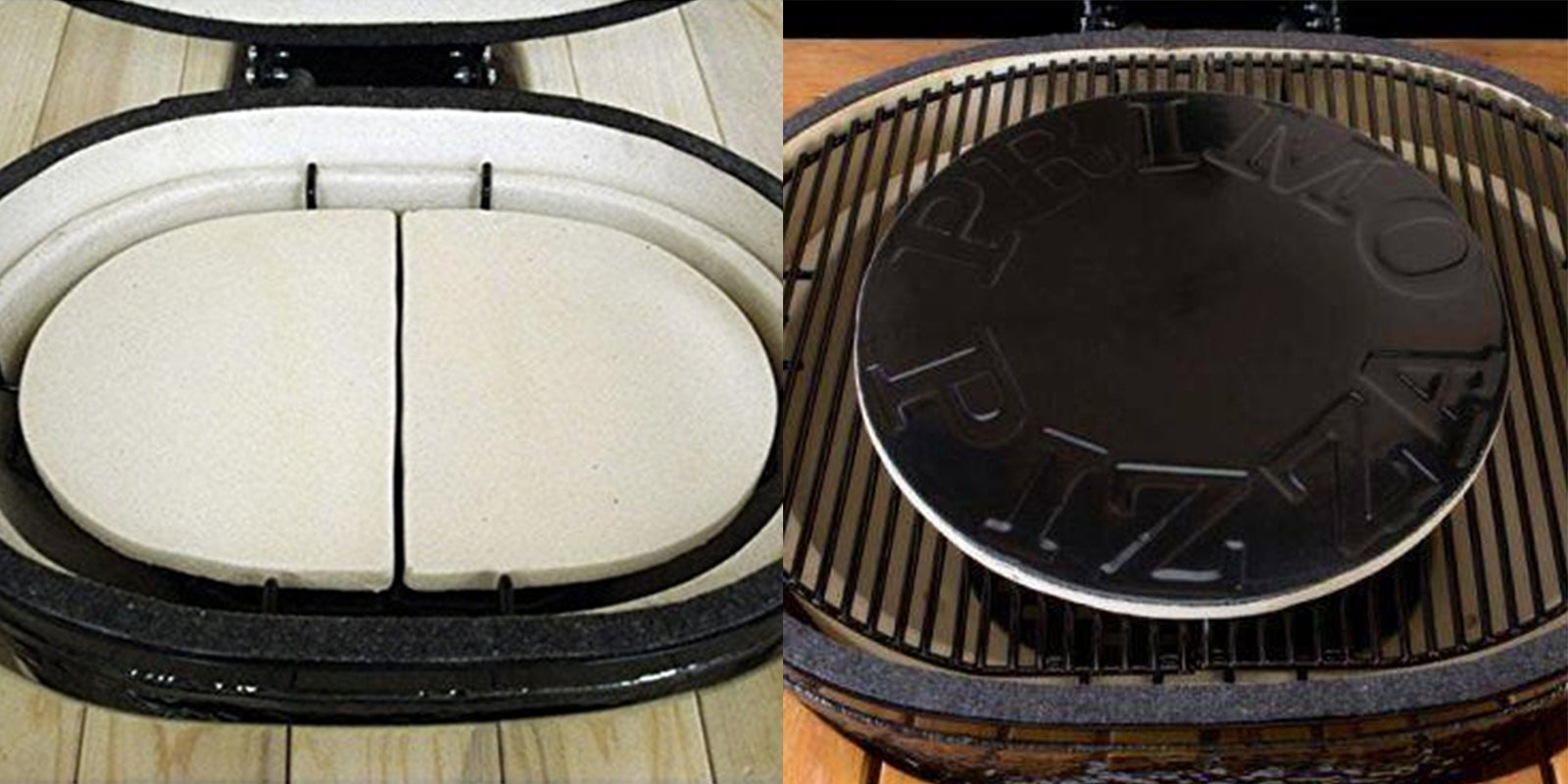 Make sure you get a ceramic kamado - steel versions can be cheaper but don't really function the same way and don't offer the same longevity. If you're buying a kamado it doesn't make much sense to forego the benefits of having a ceramic one.
Get more info about kamados online, by calling us on 1300 002 771 and by checking out the models on display in our Seaford showroom.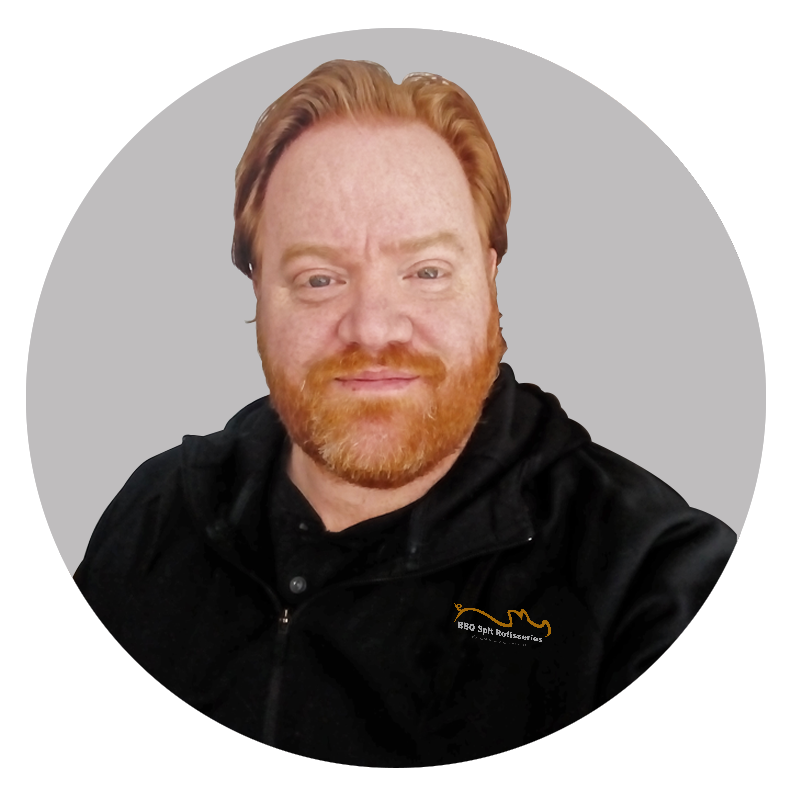 by: Mat Holbrook
---