What is the use of Gyros Discs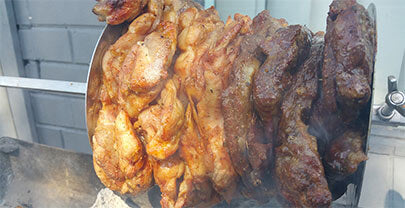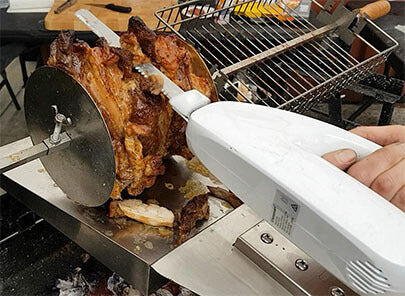 Welcome to the BBQ Spit Rotisseries blog. In today's post, let's help you by covering one of the questions you may have around cooking with a rotisserie. One common question we often get asked in store is: What exactly are Gyros Discs?
Well, lending to its name, you can cook Gyros with them. Gyros is basically a Greek-style kebab, and the Gyro style cooking is designed to carve the meat throughout the cooking process. These discs allow you to do that much easier. They work by wedging the meat in between the two discs, something deboned like chicken thighs or lamb shoulder. As you can imagine, using prongs to carve the meat in the Gyro style would be quite difficult, you will need to continuiously avoid the spikes of the prong. However using gyros discs will make it easier for you because you can carve the meat against the flat surface of the discs.
For more hints and tips, make sure you download our recipe guides.
Check out other Spit recipes here.
Want to get hands-on experience on how to prepare awesome BBQ from experienced pitmasters? Check out the dates for our upcoming BBQ Masterclasses and in-store demo's in our Sydney and Melbourne stores.
by: Rhiannon Peterson
---