An Introduction to the World of Pellet Grills
Traeger is more than just a grill – it is a way of bringing people together, cooking great tasting unforgettable meals packed full of flavour. Traeger has certainly made smoking simple and takes the guesswork out of cooking, giving you a perfect meal every time. They are a high-quality machine with various models to cater for different budgets.
Firstly, what is a pellet grill?
A pellet smoker, also known as a pellet grill, is a modern-day equivalent of a traditional offset smoker. They look similar and work in about the same way, but a pellet smoker is electronically controlled and fuelled by 100% hardwood pellets that are automatically fed into the firebox to maintain the temperature set on the electronic controller.
Why choose a pellet grill?
Pellet smokers deliver consistent smoke and heat that is easily controlled. The smoke gives everything you need to produce a natural wood-fired taste. The temperature stays where you set it for as long as you need. With wireless control from your smartphone, effortless ignition, and amazing smoke flavour, you can create many different flavour combinations and wow all your guests with unique delicious tasting meals that will have them craving more!
I'm beginning my smoking journey, what would you recommend for beginners?
The Traeger Pro Series is one of the top-selling pellet grills in the world and uses WiFIRE® technology that allows you to monitor and adjust your smoker grill at any time from anywhere using the Traeger app on your smartphone. The PRO575 is an excellent all-rounder and the perfect size to get you started on your smoking journey.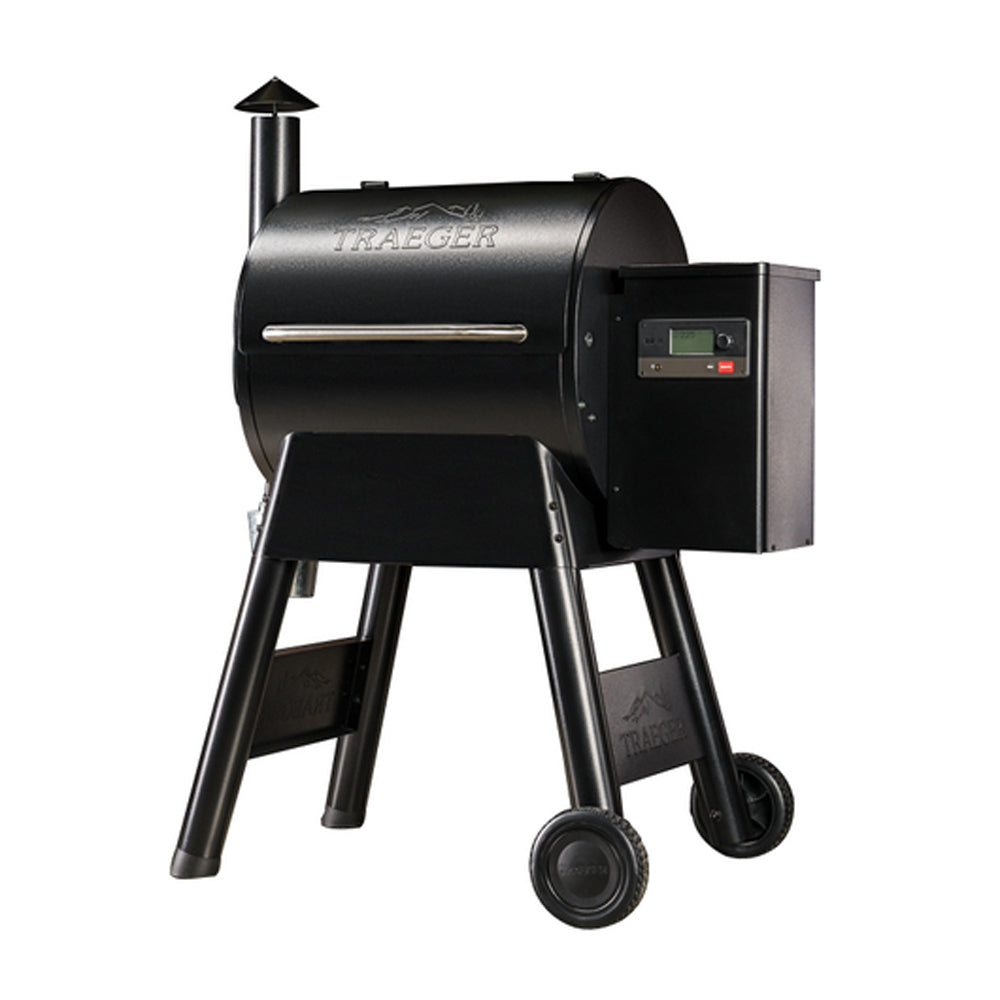 What can you cook with a pellet grill?
You can basically cook anything in a Traeger grill. Lamb, Chicken, Pork or Turkey roasts, vegetables, roast potatoes pretty much whatever you can cook in your oven you can cook in the Traeger.

Check out our meat smoking recipes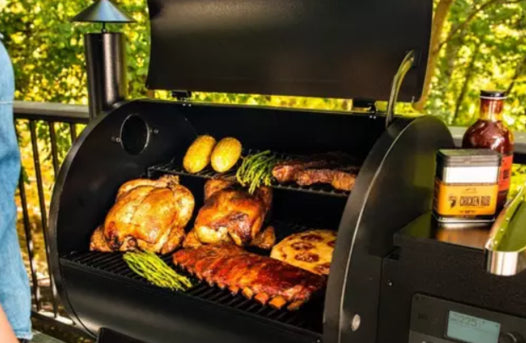 What flavour pellets are there?
Traeger pellets come in a wide variety of flavours to suit different types of food.
Fruity flavours like apple, maple and cherry introduce a sweetness that is perfect for poultry, pork, and seafood. There are bolder / savoury flavours like pecan, mesquite, oak, and hickory perfect for beef roasts and vegetables.
Here at BBQ Spit Rotisseries, we have a wide range of Traeger pellet smokers.

by: Jason Bloms
---