Cooking Meat for Moola
Looking for food truck equipment, commercial smokers or running a spit roasting business? We've got some great gear to get it up and running!
It seems that the idea of setting up a business selling BBQ food is on a few people's minds at the moment. If you're a BBQ person, why wouldn't it be? You could spend your time doing something you are passionate about and be rewarded by seeing people enjoy what you worked hard to put out there.
Whether it's a food truck or another type of catering business, one of the big early hurdles is getting the commercial catering equipment you need to do the job right and hopefully make your life easier too - you wouldn't want to create extra work for yourself by choosing the wrong cooker.
As it happens, we've got a pretty good offering when it comes to affordable and high quality equipment for the aspiring or experienced cooking pros and we always enjoy seeing our products in action helping people to make a living and to enjoy great food as well.
If you're considering getting into professional cookery or you're already in the industry, check out these products that can help you to make sure your catering business has what it needs to run successfully.

Gravity Feed Smokers
Our Flaming Coals Gravity Feed Smoker and Extra Large Gravity Feed Smoker are great options for smoking large quantities of meat for anything from an American BBQ trailer to a smokehouse restaurant. They are used in brick and mortar eateries as well as in food trucks. Being gravity fed means that you can set them up to cook away with minimal adjustments and fuel top ups while you work on other prep or serve customers.
Features include long run times, large capacity, stainless steel construction, easy read temperature gauges, oversized castors and compatibility with the Flaming Coals Tempmaster Pro for precision temperature control throughout the cook.
Warrior Spit Roasters
The Flaming Coals Warrior Spit Roasters offer great versatility - available in both stainless steel and coated mild steel, this spit gives the option to adjust the height of both the skewer and the tub to make sure you get the ideal working height wherever you are. The Warrior comes standard with a 60kg motor and you can upgrade to 60kg variable speed or 100kg motors if you choose. This spit is ideal for cooking whole animals and large batches of gyros. For businesses that move around, another useful feature is the ability to pack all the components of the Warrior into it's tub and move it around using the carry handles on the sides.
Dual Fuel 1500mm Spit Roaster
With the Flaming Coals Dual Fuel 1500mm Spit Roaster, you have the option of cooking with either propane gas for convenience or charcoal for flavour. The 1500mm size gives you enough spit space to cook whole animals or large gyros and motor options include 30kg (standard), 60kg, 60kg variable and 100kg. The hood on the spit allows you extra control and cooking options and the stainless steel construction gives longevity of the equipment. This is a great spit for food businesses looking for the option to cook over charcoal with the versatility and convenience of gas as an option too.
With containers, knives, bowls, pots, pans, trays, boards and more in stock we can help you get set up to run a catering business in short time and with the right gear. Give us a call to discuss your needs!
Check Out our Range of Spit Rotisseries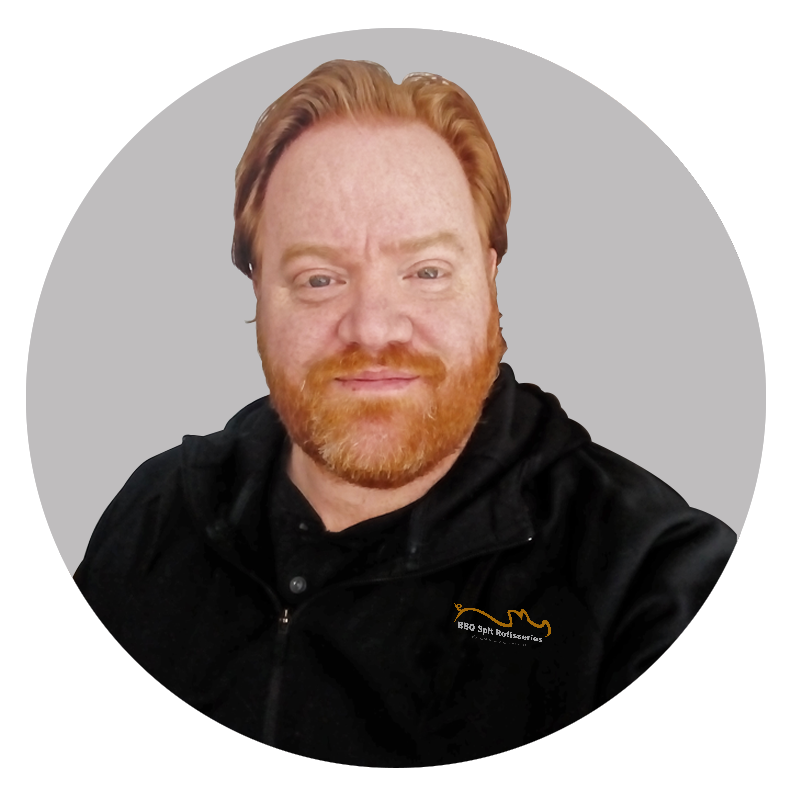 by: Mat Holbrook
---