Flaming Coals Cyprus Spits - The Best Spit for Small Gatherings
Spits are usually thought of as the ideal solution when you're catering for larger groups of people. Their capacity means you can prepare meals for large groups relatively easily and the results are uniquely delicious.
So what if you're a fan of spit rotisserie food but rarely if ever cook for the masses? If it's just the family and small groups of friends there is an ideal solution that in many ways is more versatile than a full-sized spit.
So what's so good about a Flaming Coals Cyprus spit?
Three large motorised skewers
The three large skewers at the top make it possible to cook multiple pieces of meat for larger crowds and much smaller amounts for smaller meals too. You can also use one skewer to cook the meat while using another to cook vegetables, sausages and much more in a multi-use basket or even a spit mate. They're also great for smaller gyros cook ups.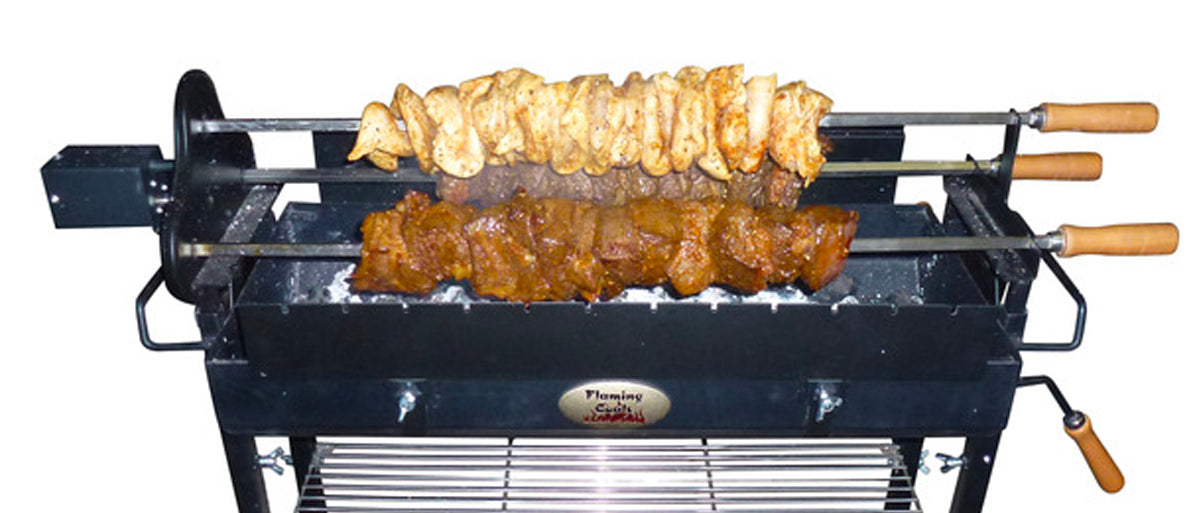 12 motorised kebab skewers
You don't need to use the large skewers at all if you don't want to. The small skewers are ideal for a whole meal with smaller slices of meat and vegetables cooked over charcoal. You can also use the smaller skewers for the veggies while the larger cuts cook on the bigger skewers above.
Stainless steel cooking grill
The Cyprus spits also come with a stainless steel cooking grill, so not only can you rotisserie on this BBQ - you can also cook your steak, chops, burgers and more over charcoal on the grill.
Height adjustment
The large top skewers and stainless steel grill are both height-adjustable on the Cyprus spits. Ideal for getting the heat just right for what you are cooking and great for getting the steak nice and close to the charcoal.
Size and portability
In addition to its versatility, the spit has a small footprint and comes on castors so it's easy to store or keep in your BBQ area. Larger spits won't stow away so easily, so often are packed away in the garage and don't come out as often because of the effort involved.
In conclusion, the Flaming Coals Cyprus Spits offer a wide range of cooking options with the convenience of being in a smaller package. I have one of these units and have found that it is convenient enough to use on a whim and takes up little enough space that we leave it sitting on our deck all the time,
If you regularly cook for the family or small groups, I can't recommend this spit highly enough as an ideal addition to your BBQ line up.
For more information on these and other spits, click here to see our range.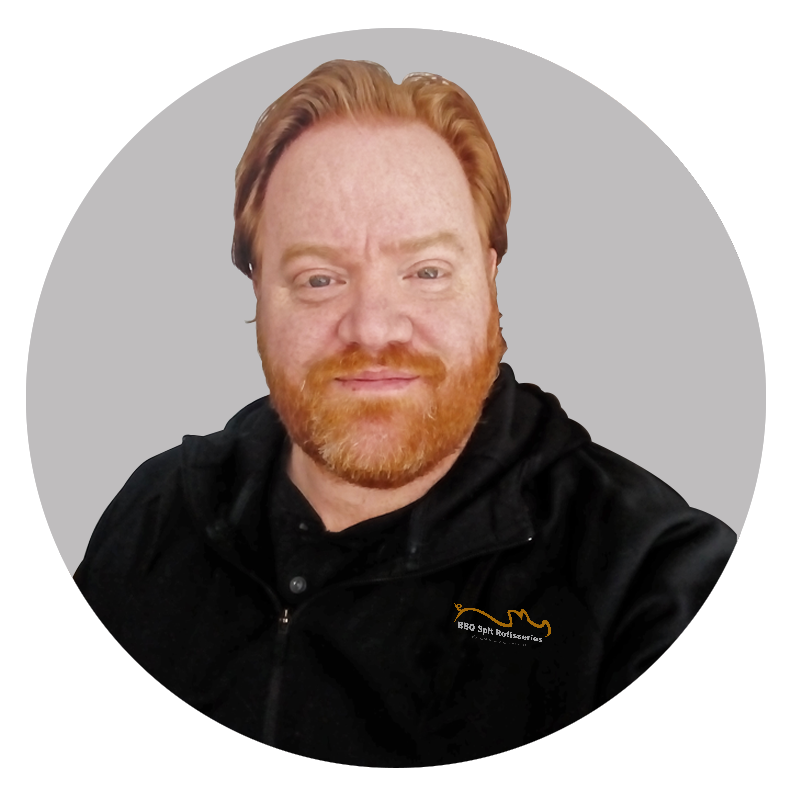 by: Mat Holbrook
---