Flaming Coals Offset Smoker Excels at Yaks BBQ Festival
If you couldn't attend the Melbourne BBQ Festival last weekend, you missed out on a cracker! What could be more relaxing than beautiful weather, eating BBQ, drinking a cold one and learning all things BBQ from the experts. The highlight of the event is the BBQ competition sanctioned by the Kansas City BBQ Society (KCBS), the worlds largest organisation of BBQ enthusiasts.
For those of you who missed out, don't worry, we pulled together a few of the event highlights to share with you all. If you're not already following our Facebook page, head over the BBQ Spit Rotisseries Facebook page and check out the live videos we posted of our cooking and product demos over the weekend.
The captain of the Flaming Coals BBQ team Cameron did an amazing job in running cooking and product masterclasses over the weekend and Gerardo did a stellar of a job capturing it all on film for us to share with you. All demos were posted on our FB page so head on over and check them out.
Masterclasses included:
Below are some photos of Cam checking/wrapping the brisket, trimming the brisket and slicing pork belly.
As a result of the great feedback we received, we've decided to start running some BBQ masterclass demos in our Seaford VIC and Moorebank NSW stores and we want your help! There are dozens of topics we could be doing demos on, so we'd really love your help in narrowing the list down. We'll be running a poll on Facebook in the next day or two to narrow down what topics to do the demos on, so please jump in and participate.
Below are some images of the competition hand in boxes submitted by Sticky Pits BBQ. Ribs, Chicken, Pork and Pork Ribs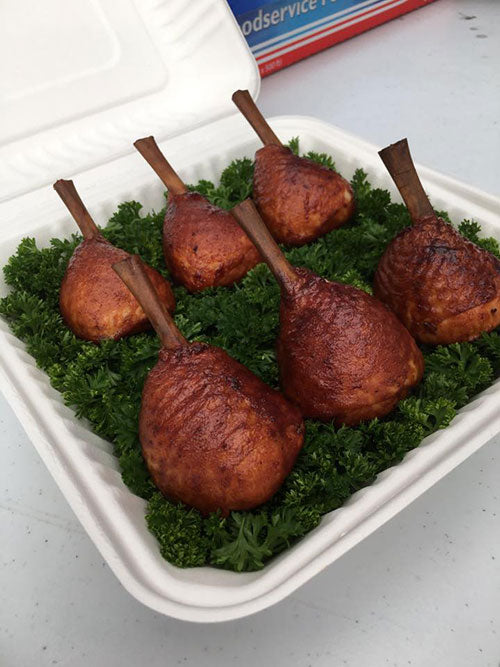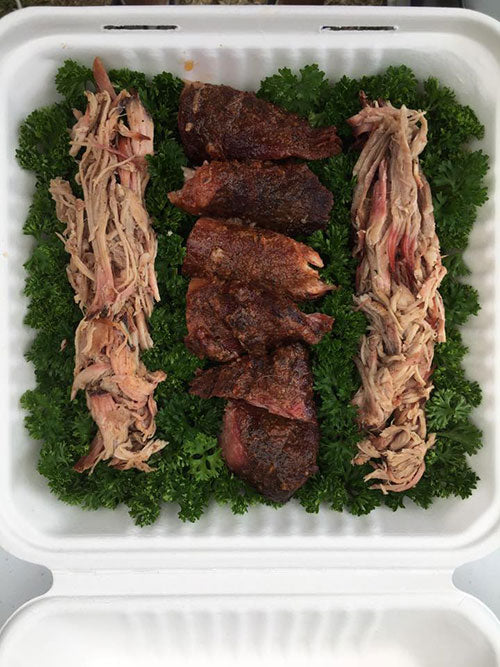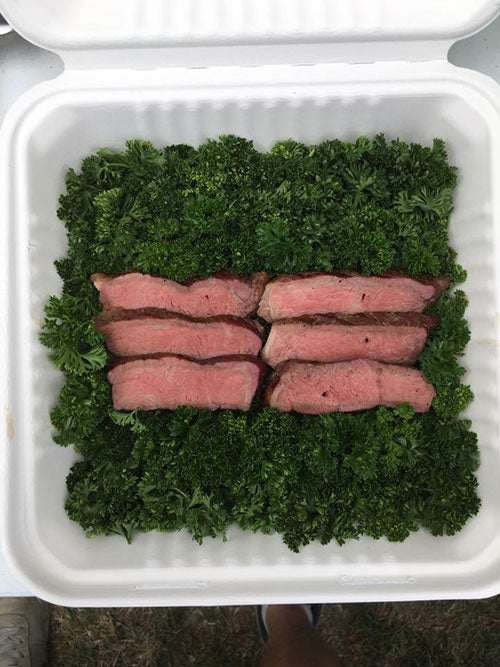 Now, down to the business end of the day. Ultimately, this event was a barbecue competition. Teams traveled from all over Australia to compete, slaved over their pits all through the night and were functioning on lot of triple expressos and red bull. I take my hat off to anyone who is that committed in to producing amazing BBQ and congratulate everyone who competed on the weekend.
Flaming Coals proudly sponsored Blake and Jaron from Sticky Pits BBQ in their first ever BBQ comp. These guys were one of the first ever customers who purchased the Flaming Coals Texas Offset Smoker almost 1 year ago. Sticky Pits BBQ pulled together some amazing boxes and did outstandingly well for their first crack at BBQ comps in Australia coming 4th in the pork ribs category, 3rd in the chicken category, 3rd in the pork category and of course becoming the Reserve Grand Champion, second overall out of 43 team competing! While of course all the credit goes to Blake and Jaron for their top secret BBQ rubs, delicious sauce recipes and their pit master skills, we like to think that our offset smoker played its part and shows that it is possible to produce competition grade results at a week warriors price. Considering there were several restaurants, catering companies and teams competing with $5K+ custom-made smokers, the results are outstanding.
Below are the official results.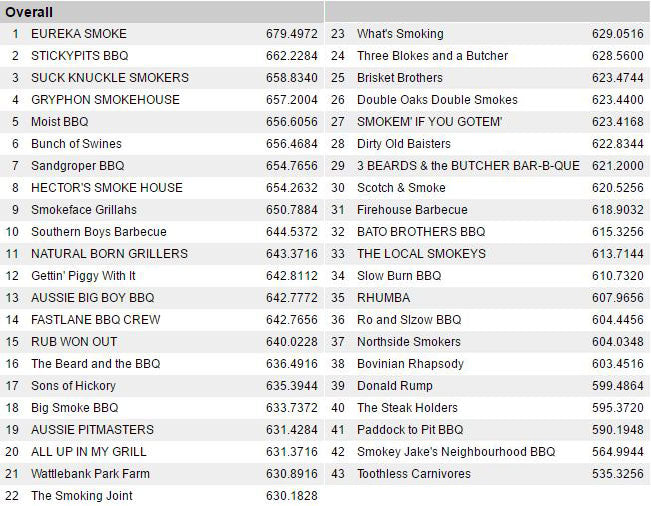 BBQ Spit Rotisseries was also one of the major sponsors of the Yaks BBQ Festival and donated a Flaming Coals Texas Offset Smoker to the winner of the chicken category- Moist BBQ Team. The guys at Moist BBQ were also competing in their first ever BBQ competition and in addition to taking out the chicken category, came 5th overall. Now armed with a brand new offset smoker, we can expect these guys to continue to make their mark on the Australian BBQ competition circuit.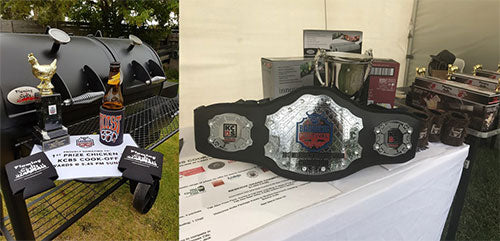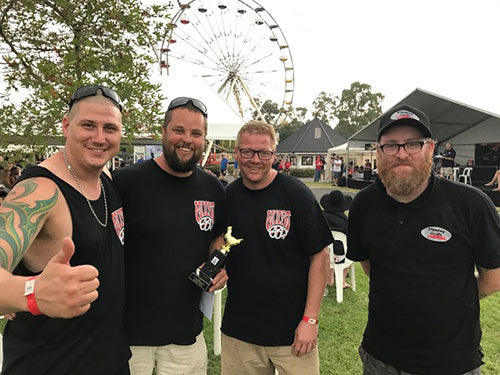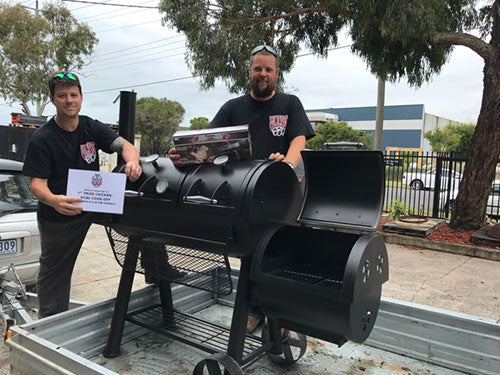 As you may have gathered, we're all passionate about barbecue and love helping as many people as we can. If you're interested in getting into meat smoking and not sure where to start, give us a call, or pop into either Seaford or Moorebank and we'll have a chat.
See also the Flaming Coals Team in action as we had the 1st Masterclass in Sydney Showroom, click here.
by: Rhiannon Peterson
---