---
HotRods Charcoal Briquettes - Flaming Coals
Long Lasting, High Temperature BBQ Briquettes
ONLINE DELIVERY:
In Stock
MOOREBANK PICKUP:
Only 2 Left! - Call to confirm

More info.
Make 4 payments of $7.49 over 8 weeks and get it now!
Flaming Coals HotRods Charcoal Briquettes are a 100% natural wood Japanese grade charcoal that burns with INTENSE heat and lasts much longer than regular lump charcoal
Flaming Coals HotRods Charcoal Briquettes
Model: FC-HOTRODS
Flaming Coals HotRods Charcoal Briquettes are a 100% natural wood Japanese grade charcoal briquette that burns with INTENSE heat and lasts much longer than regular lump charcoal - Our independent testing results showed the briquettes staying hot for up to 6 hours. Quite simply: It burns HOT and it burns LONG.
Image: Comparison chart showing burn time and temperature in celsius of different charcoal briquettes sold in Australia
Requiring a much smaller amount, using HotRods means less time filling up your BBQ before and during the cook, saving you time and money. Flaming Coals HotRods are odourless and clean burning, making them perfect for anyone who wants a neutral heat without altering the flavours of the meat. They also play well with others, just add some flavoured wood chunks or charcoal lumps for a mix of flavour and heat!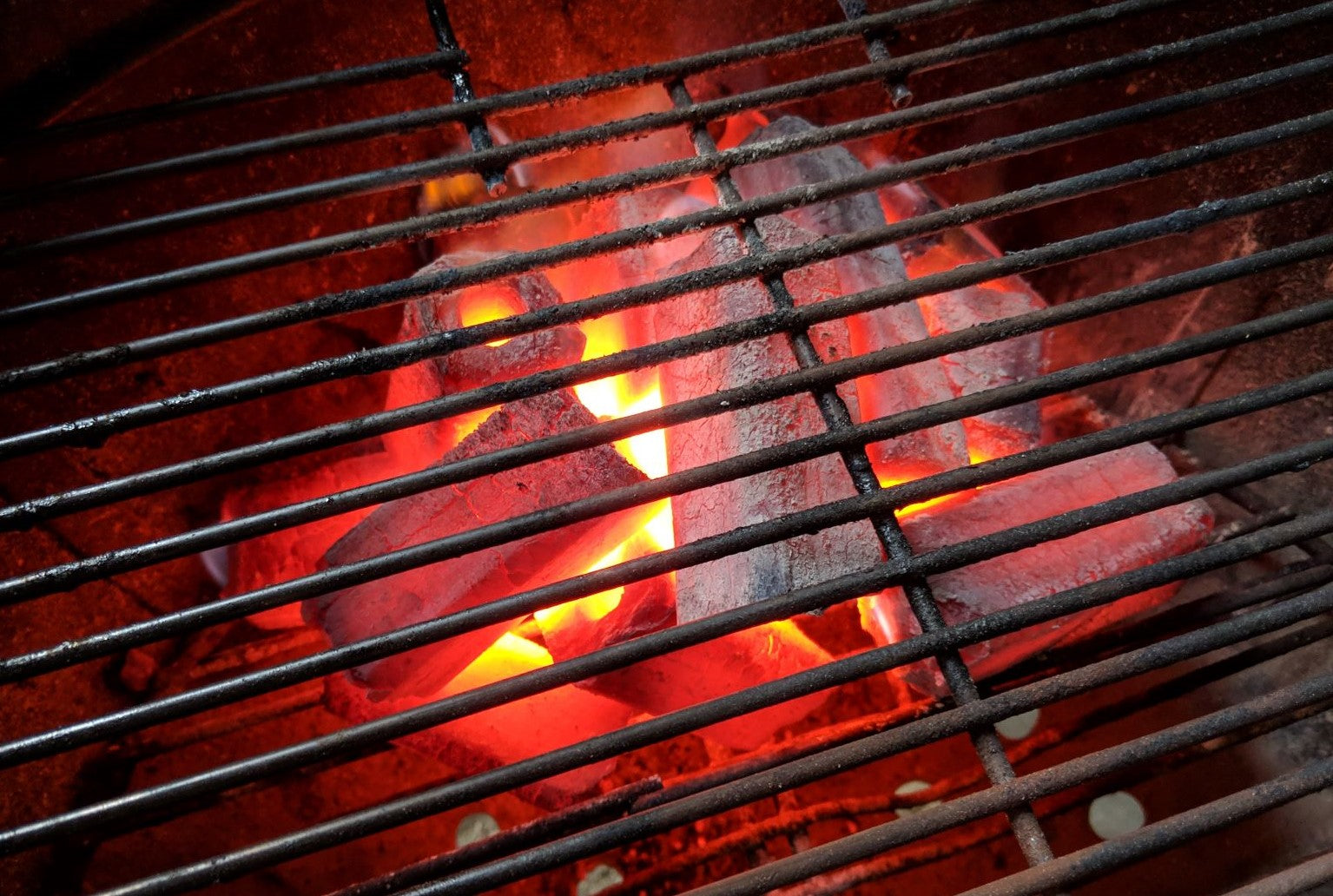 Features:
100% Natural

No additives

Clean burning

Odourless

No sparks

High heat output

Up to 6 hours of burning time

7.5kg per box
Frequently Asked Questions:
What are Flaming Coals HotRods Charcoal Briquettes made of?
Flaming coals hotrods charcoal briquettes are made from bamboo. The process of making the charcoal briquette is as follows: The bamboo is ground down into a powder, from there it is put into a briquette manufacturing machine that dries the sawdust before it is compressed under extremely high pressure into a bamboo log. From there the bamboo log is placed in kilns and burnt for 1-2 weeks depending on the charcoal briquette grade required. All our Hotrod charcoal briquettes are "Japanese grade" so they are kept in the kiln for the longest time possible.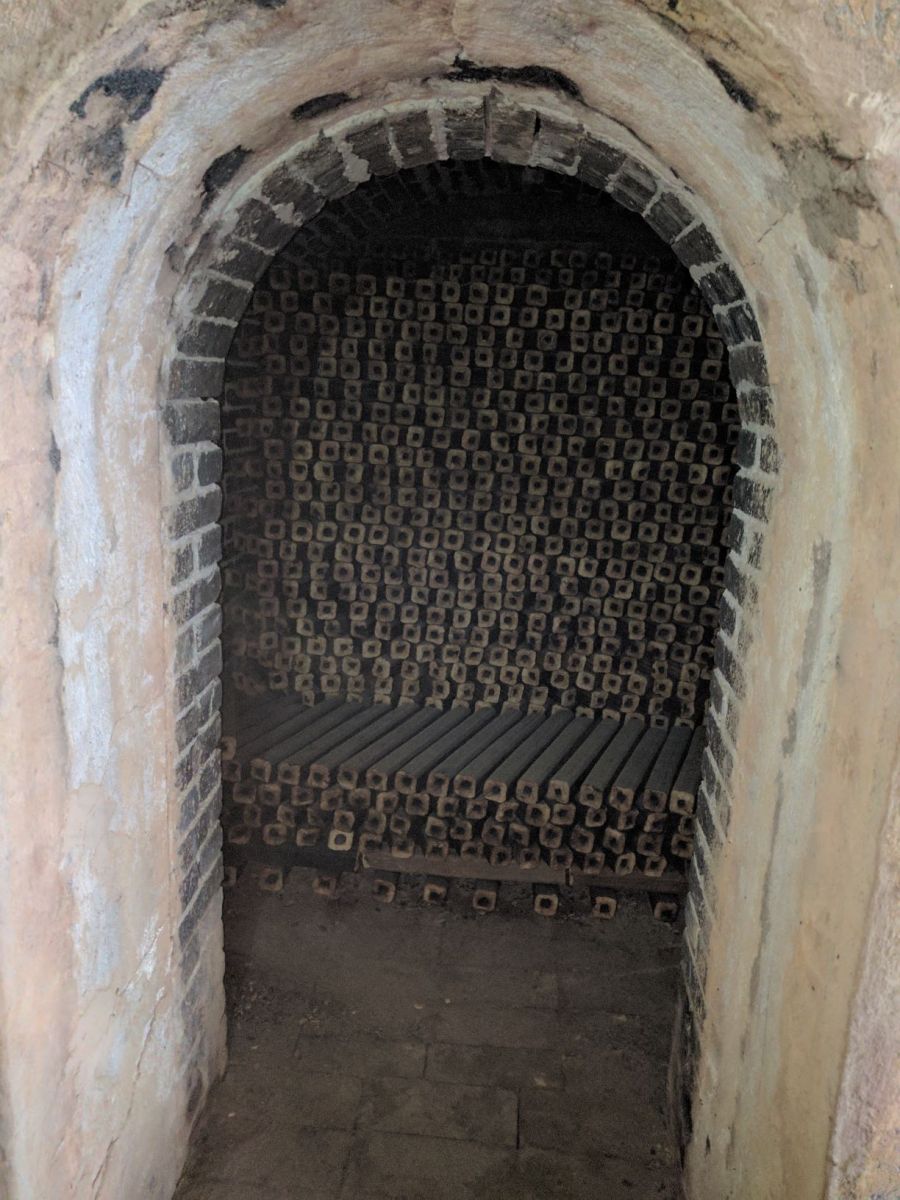 Are there any chemicals in the Flaming coals Hotrods?
No, The Flaming Coals briquettes do not have any accelerants, whiting agents or filler. They are 100% natural.
What is the best way to light the Hotrods?
Because the Flaming coals charcoal briquettes do not have any additives and are extremely high density, they tend to be a little harder to light. The best way to light briquettes is to place them upright in a chimney starter with 4 firelighters underneath. Leave them in there are until you are happy with how hot they have become. 20-30 is usually more than enough depending on how many you use.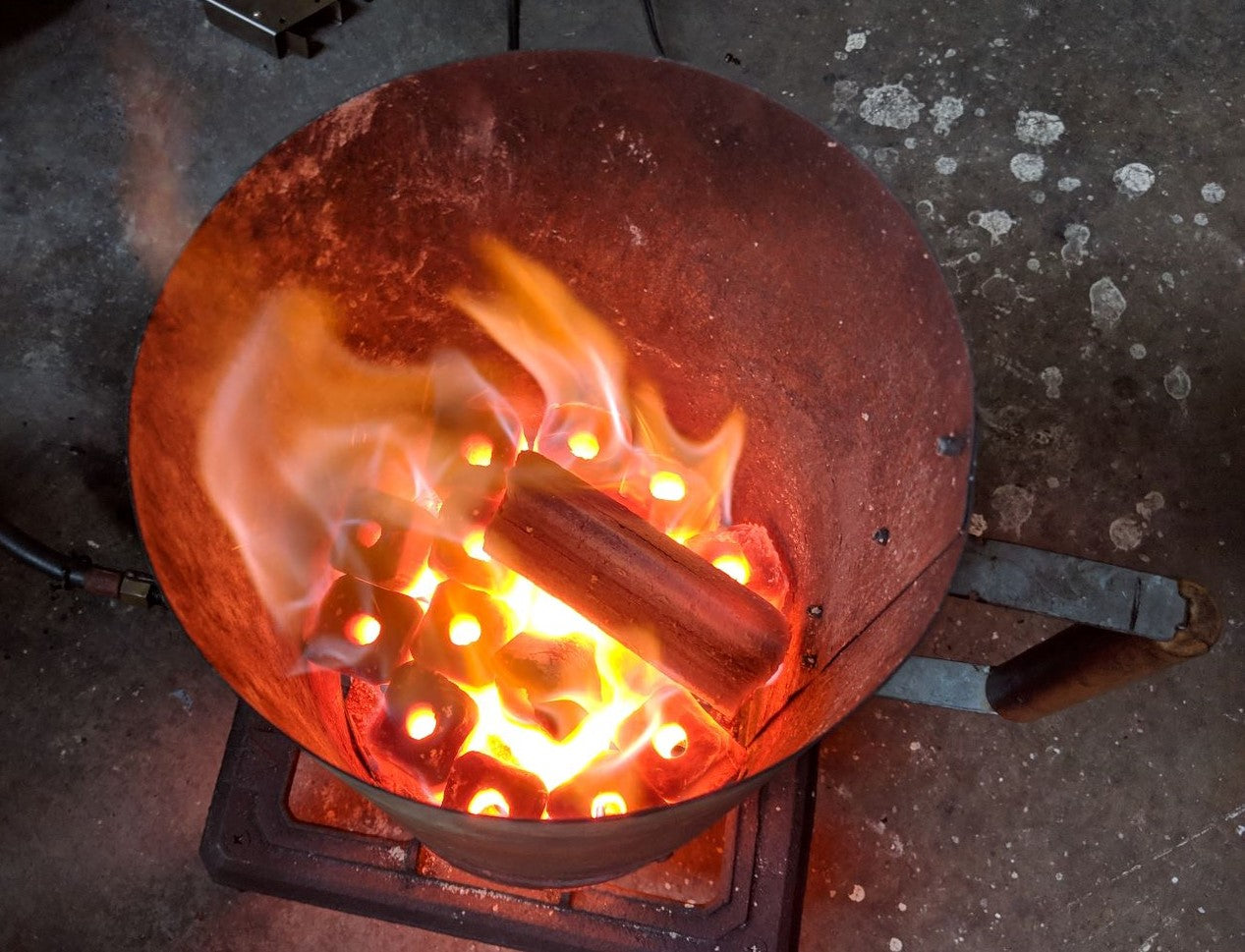 How did you test the different charcoal briquettes?
The briquettes were tested using a "real use" test. What that means is we placed the same weight in briquettes to the side of a kettle bbq and had a temperature logger on the opposite side. Just like you would do if you were cooking a roast. For more information on the test, you can look at our Charcoal Briquettes comparison test
What were the other brands tested in the chart?
Unfortunately, due to legal reasons, we cannot name these brands however you can guarantee that we tested the most popular brands available in 2017
Can I use these charcoal briquettes in my smoker?
Yes, due to the long burn time of the hotrods charcoal briquettes and neutral smoke, they are ideal for use it smoking and if set up correctly you can achieve complete smokes without topping up. It may take a couple of test cooks to fine-tune the process for your smoker but once you achieve the perfect cook you can duplicate the process over and over again and the results will be the same.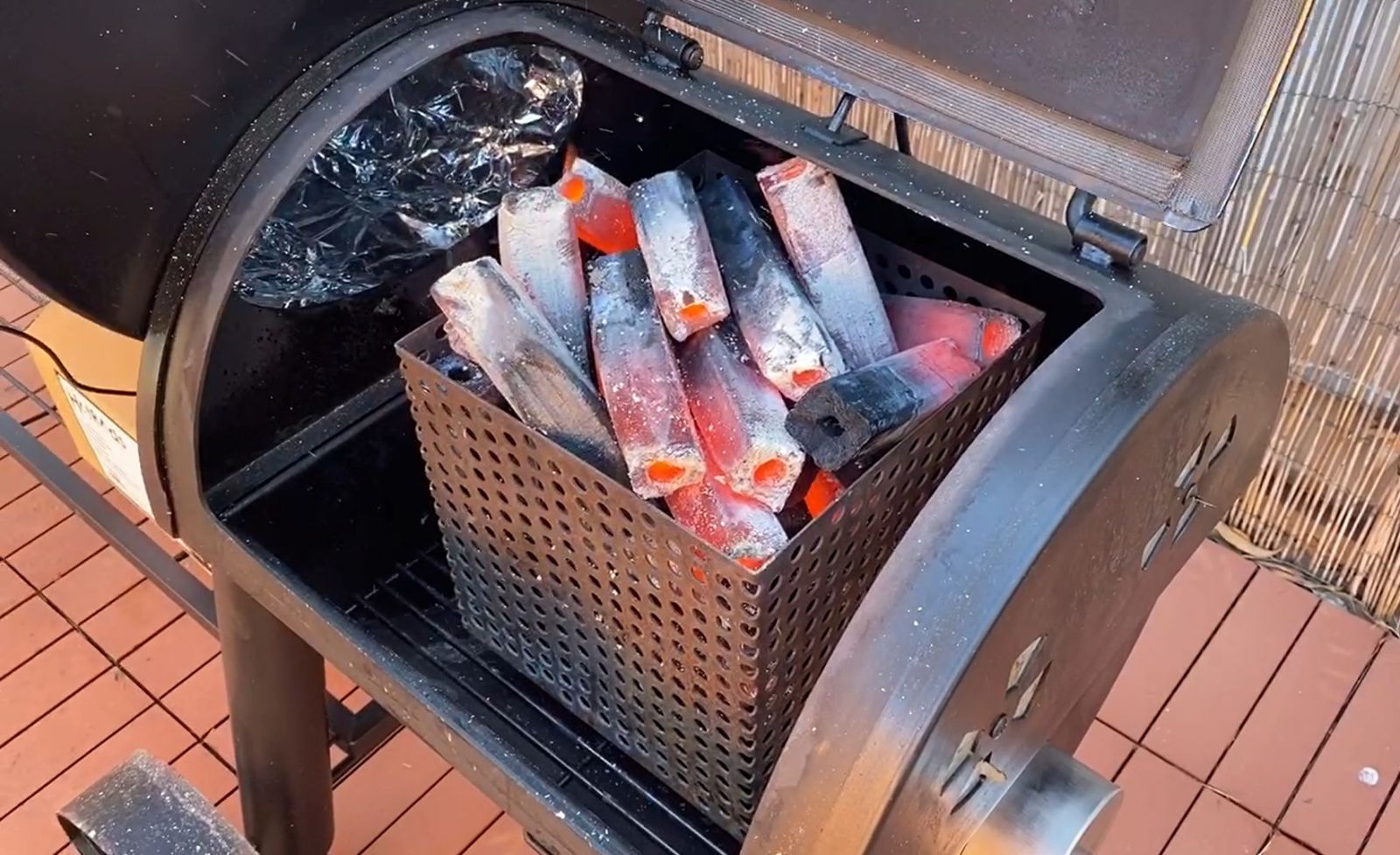 Pork Ribs on an Offset Smoker for Beginners!
Rotisserie Chicken|The Perfect Recipe
Lump Charcoal VS Charcoal Briquettes
Tips for using a Charcoal Chimney Starter
Flaming Coals HotRods
| | |
| --- | --- |
| SKU | FC-HOTRODS |
| Model # | FC-HOTRODS |
| Barcode # | 9348676001688 |
| Brand | Flaming Coals |
| Shipping Weight | 7.5000kg |
| Shipping Width | 0.210m |
| Shipping Height | 0.160m |
| Shipping Length | 0.400m |
| Shipping Cubic | 0.013440000m3 |
| Type | Briquette |