How to cook Gyros on a Kettle Rotisserie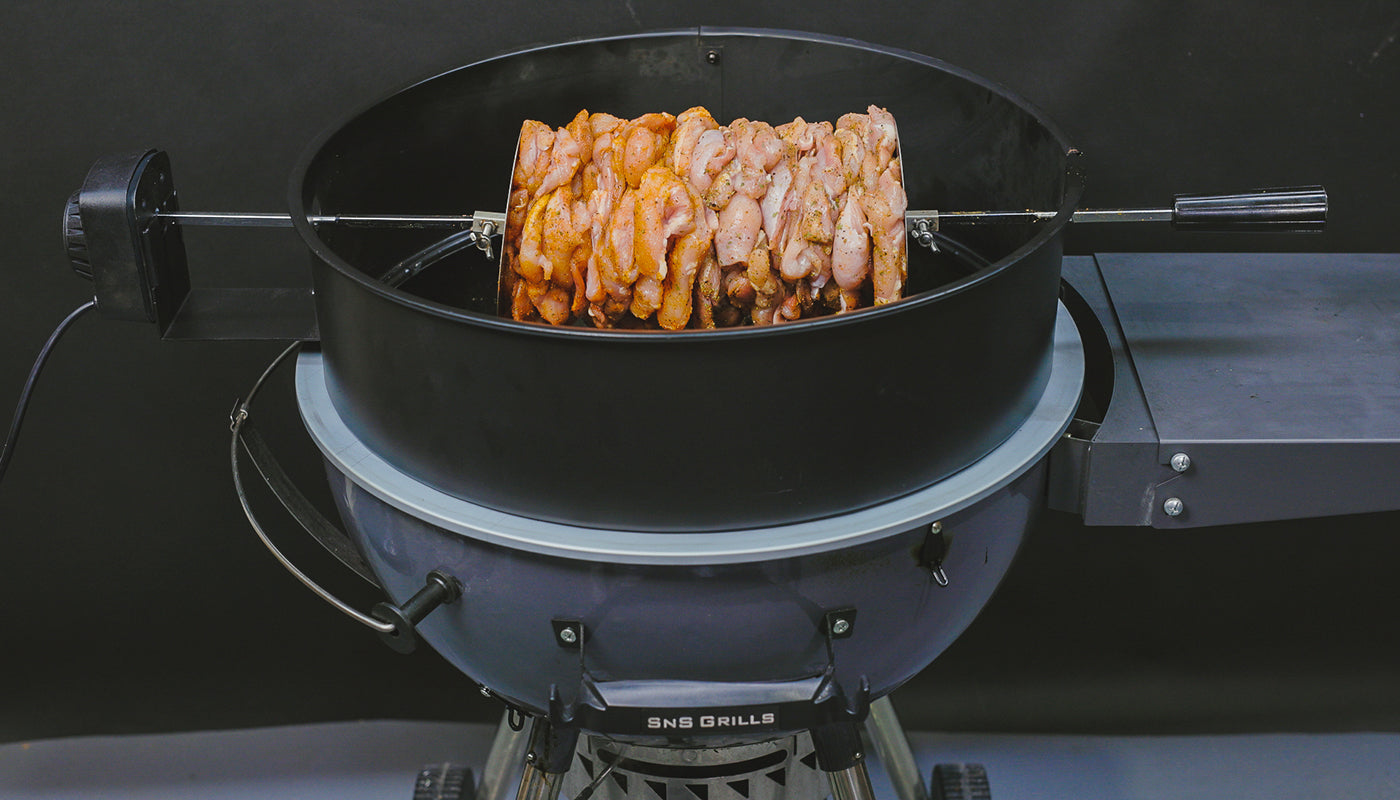 There are very few things in life that rival the incredible smell and flavour of chicken gyros cooked over fire. In this article, we are going to teach you how to prepare gyro on a kettle rotisserie that your friends and family will be talking about for weeks to come!
Ingredients:
5kg of chicken thigh (skinless, boneless)

Olive oil

Lemons

Rosemary

Tzatziki

Fresh salad

Fetta
Preparing the gyros:
1. Begin by preparing the chicken thighs by sizes them to the same size as your gyros plates and removing any excess fat and skin.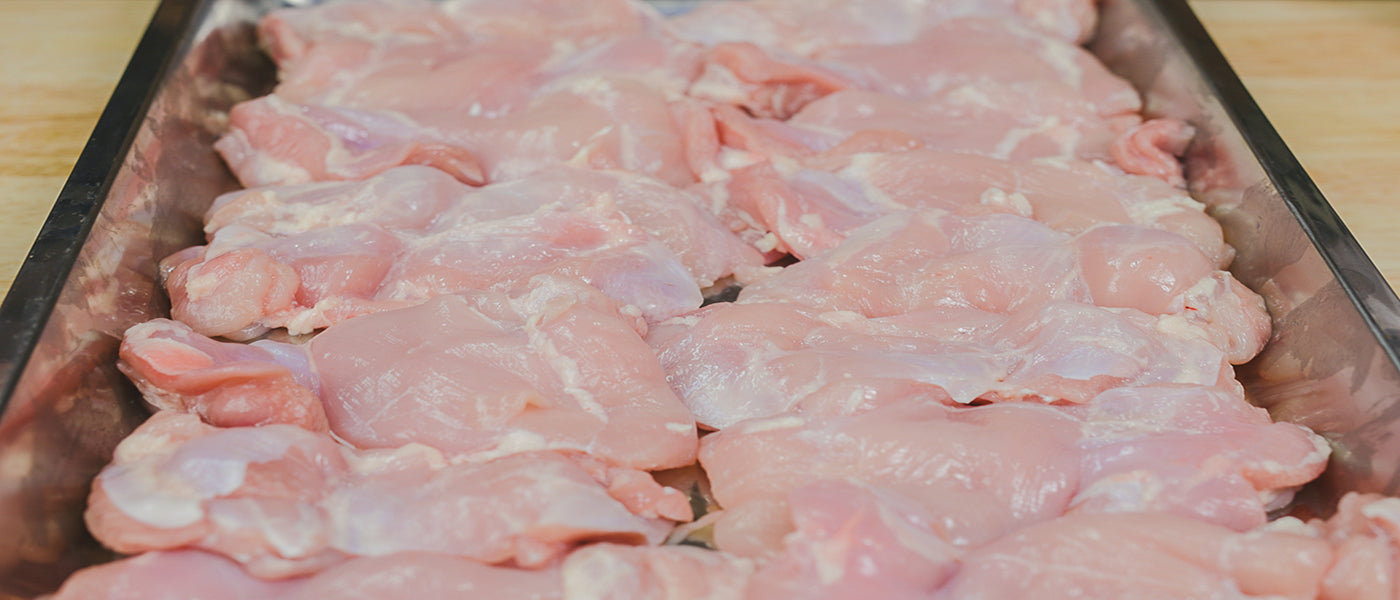 2. Season both sides with your favourite rub, today we are using Flaming Coals Greek Gyros Rub. Pro-tip sprinkle high and control the flow to ensure a consistent end result.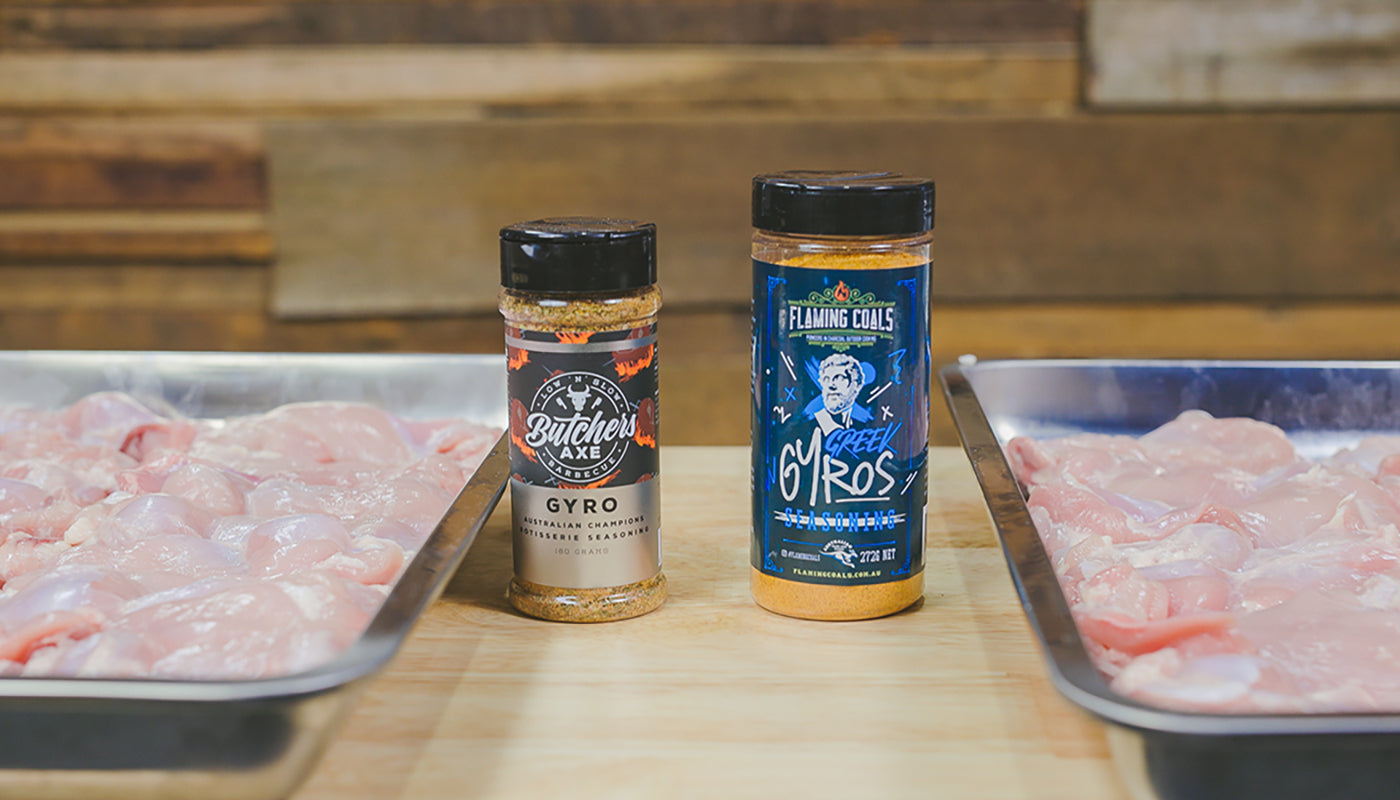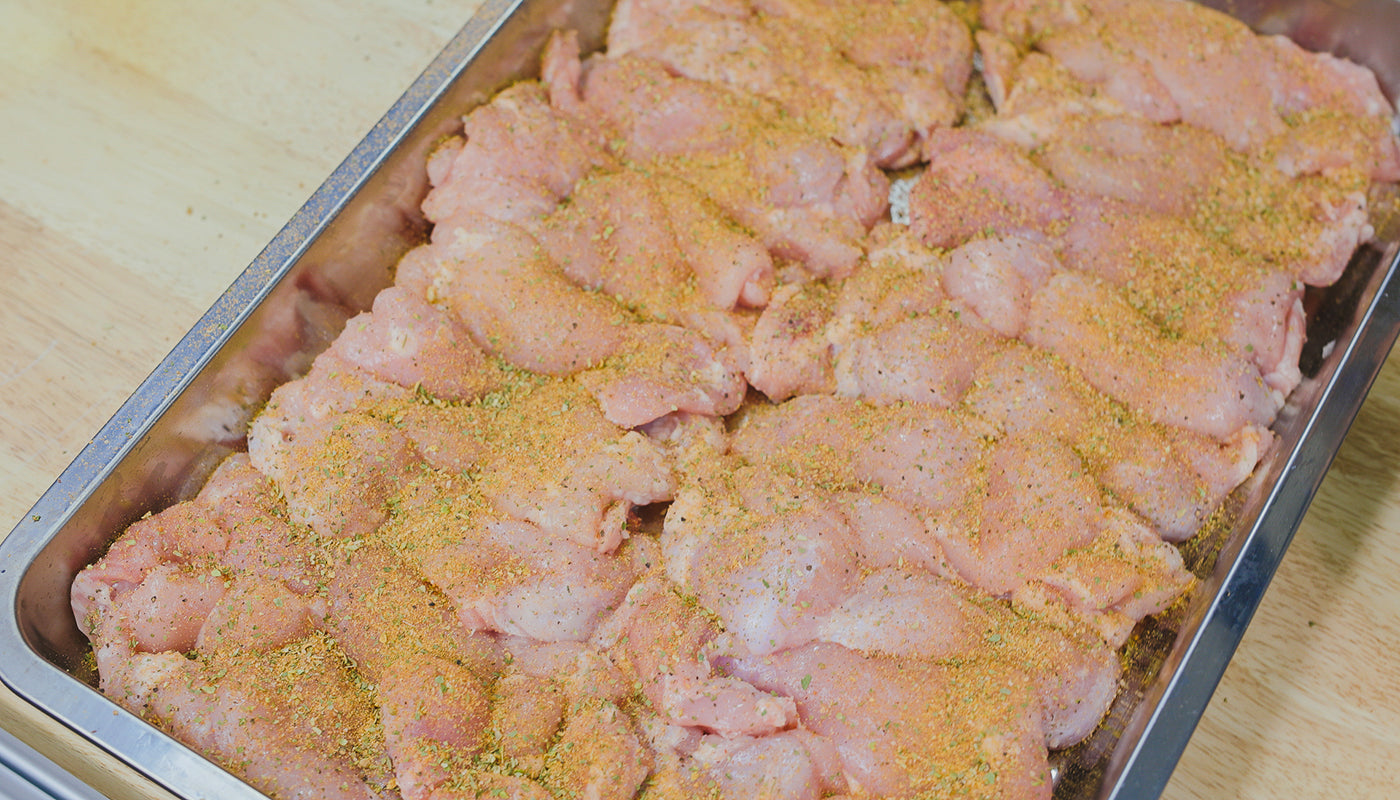 3. Begin loading the seasoned chicken thigh onto the skewer. Create a crisscross pattern to ensure an even cook.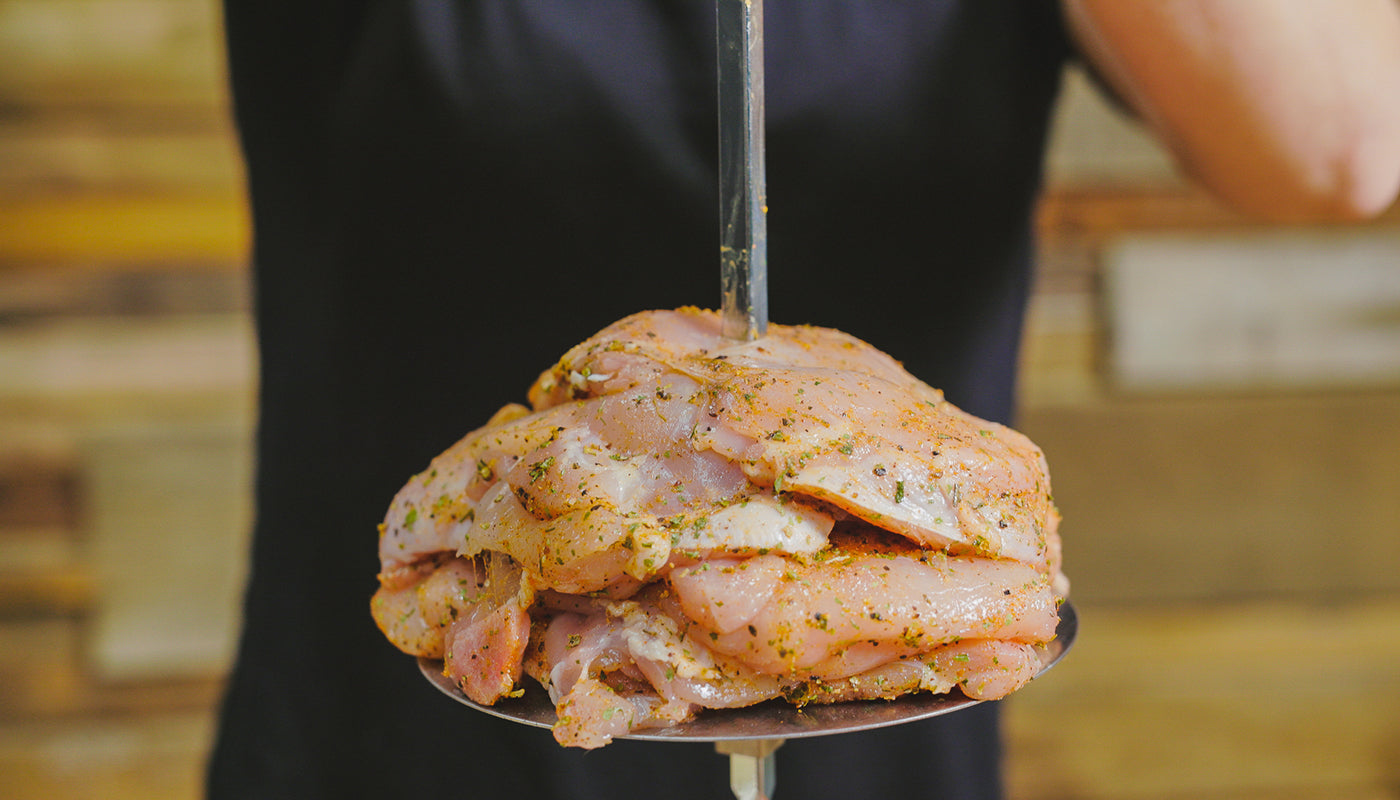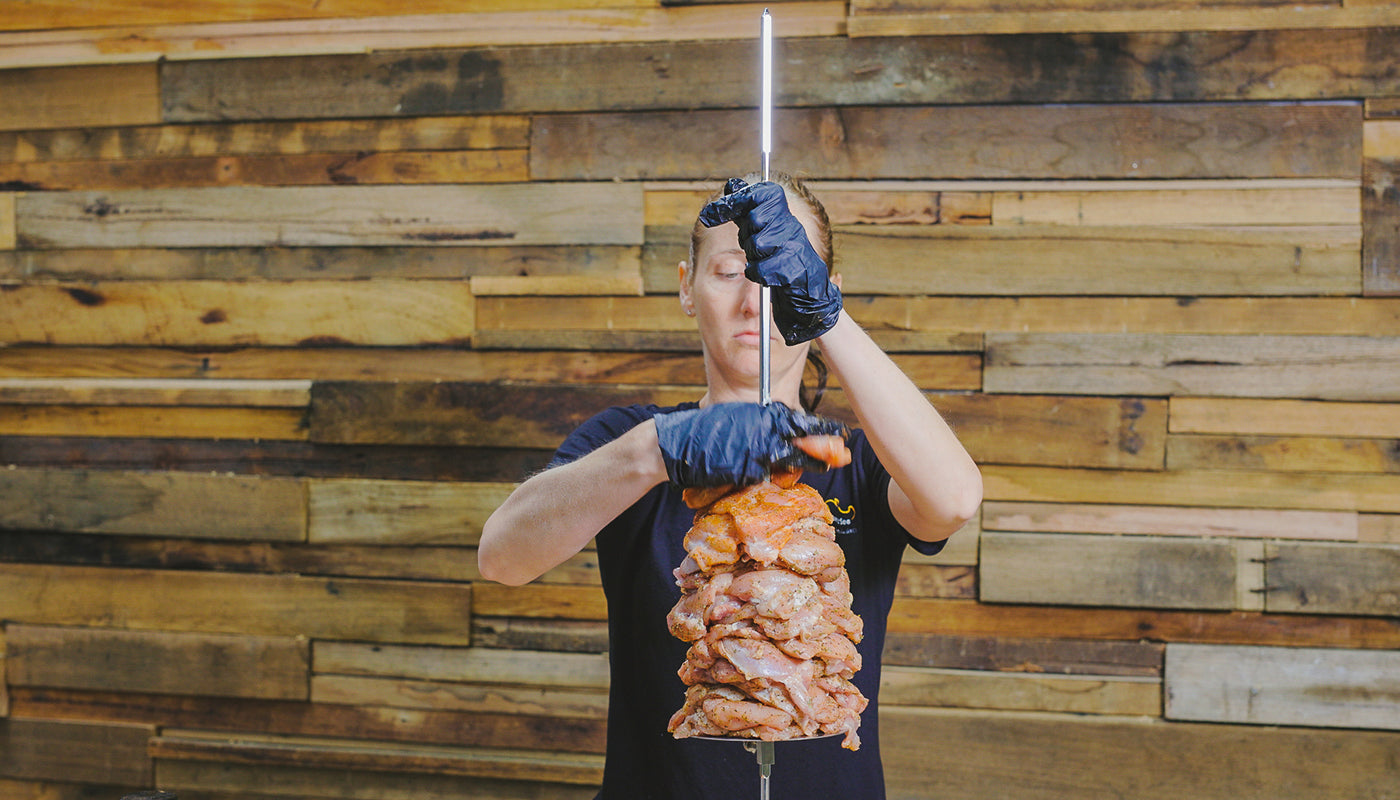 Cooking the gyros:
1. Light a chimney of Flaming Coals Lump charcoal and pour into the base of your kettle bbq.
2. Place the skewer onto the kettle rotisserie ring and switch on the motor, ensure you have balanced the gyros properly.
3. Monitor the heat and adjust the amount of charcoal being used to ensure your don't overcook the food.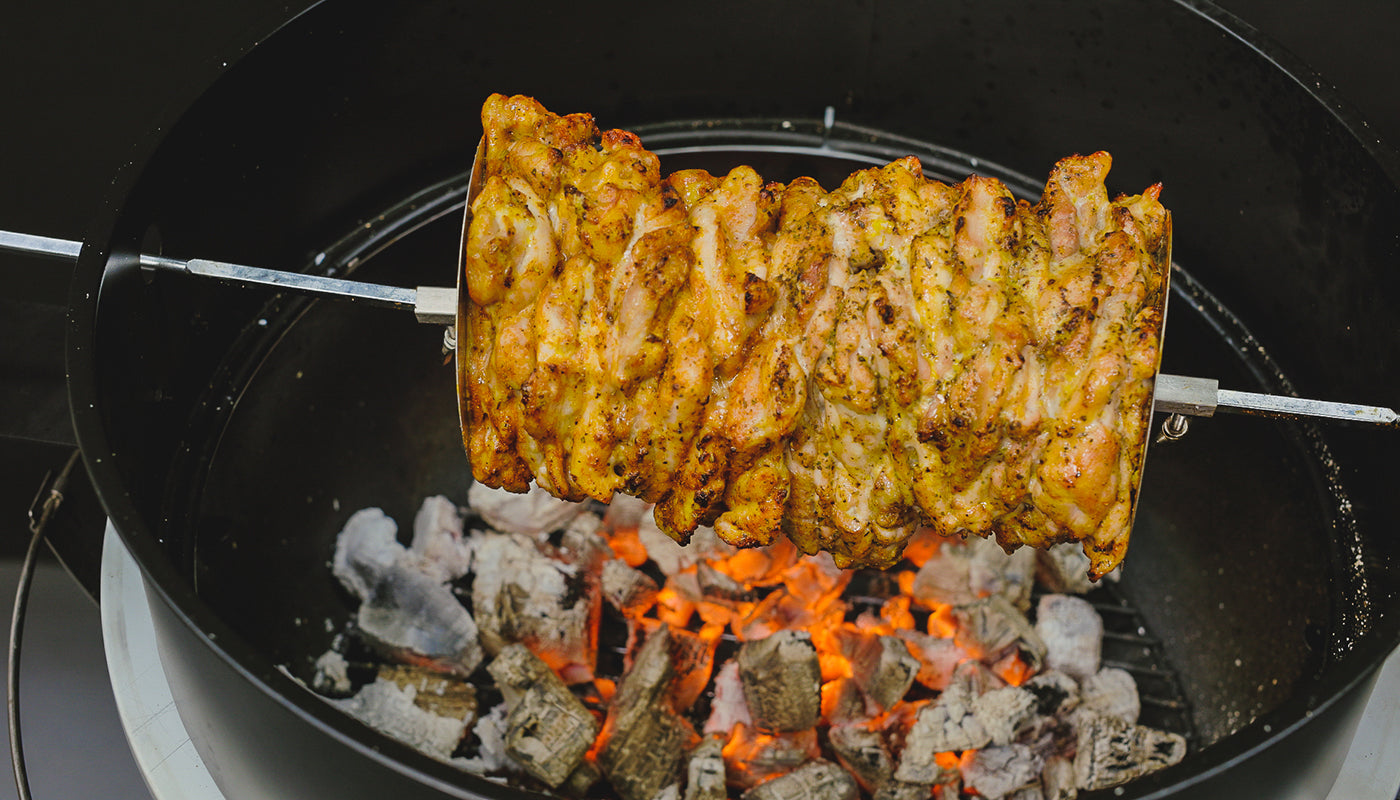 4. Baste with olive oil and lemon juice (in a 50:50 ratio). Use rosemary to apply the baste.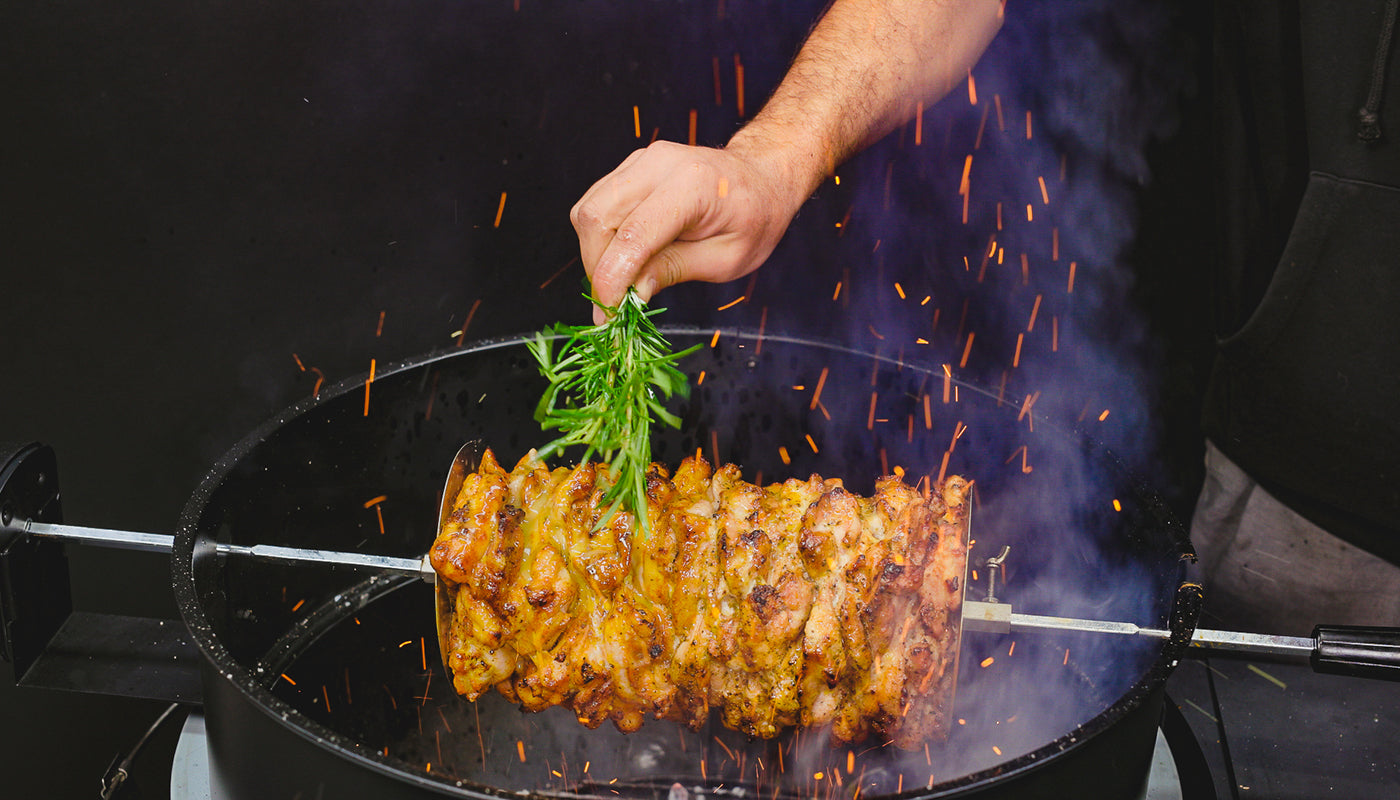 5. Once the internal temperature reaches 75 degrees celsius you may carve the outer layer and serve.
Assembling the souvlaki:
1. Onto a pre-warmed (or cold) pita bread apply a generous dollop of tzatziki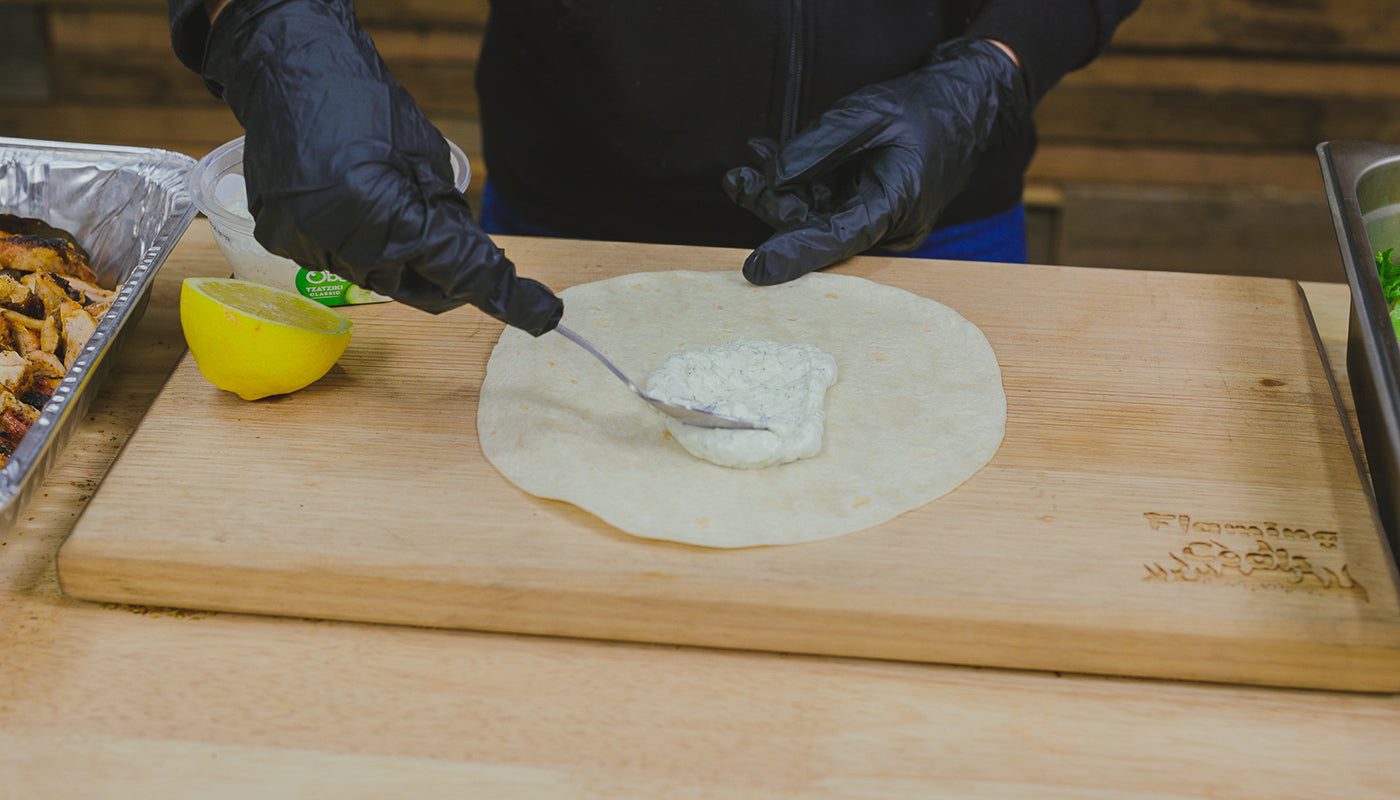 2. Next place your chicken gyros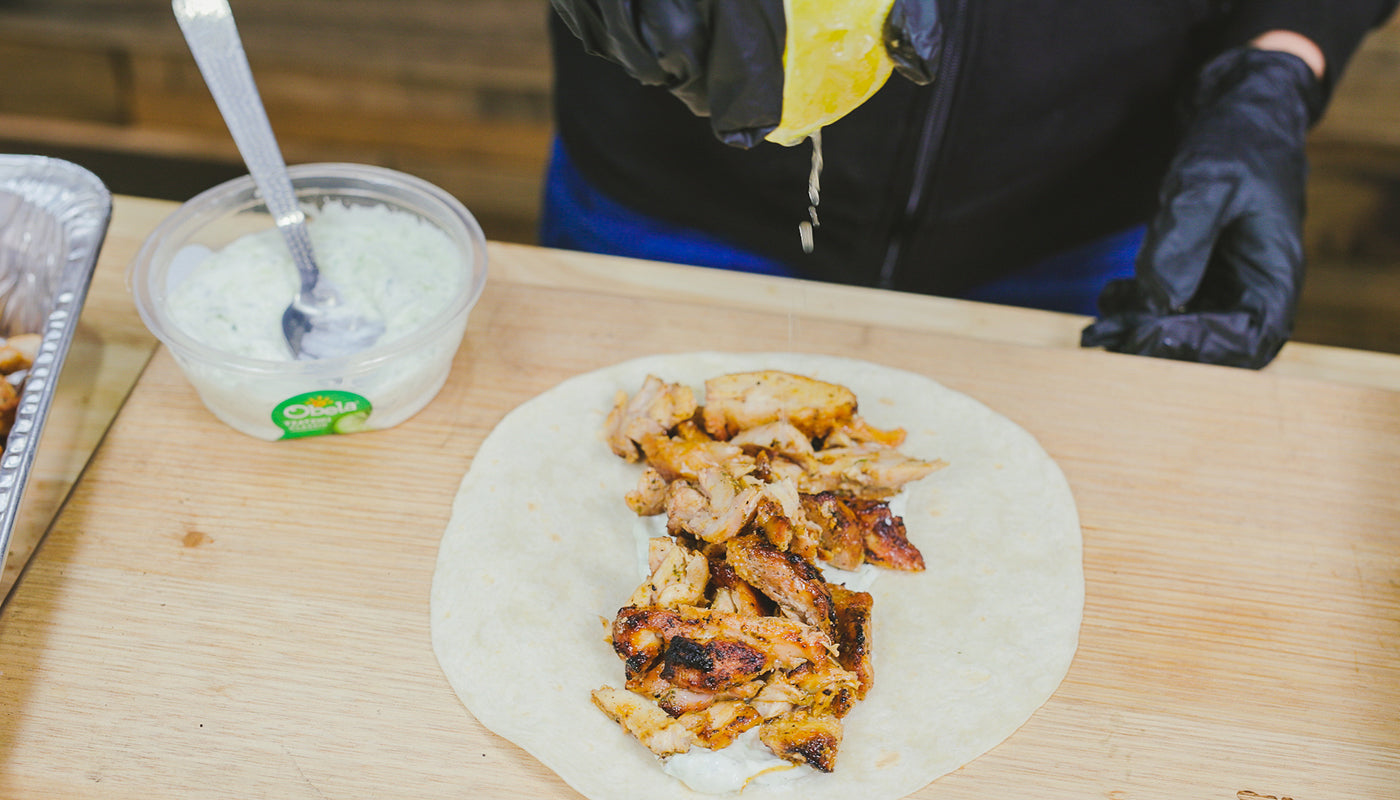 3. Add your greek salad and fetta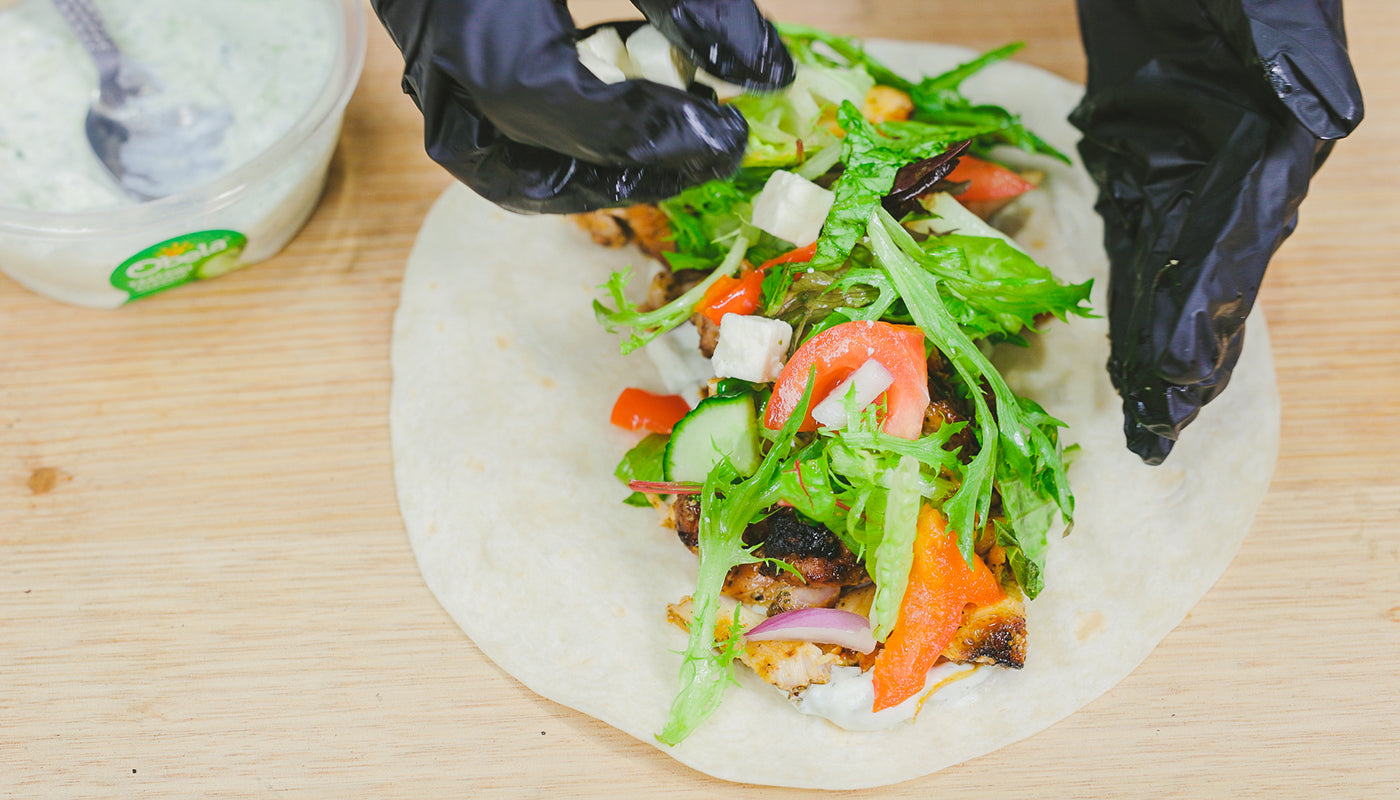 4.Bonus - if you're feeling extra indulgent try adding some deep-fried chips!

Enjoy your chicken gyro souvlaki! Have any questions or want to know more about the products we used today? Our team would love to help you! Give us a call or come instore!
Check our Kettle Grills and Accessories
by: Michael Wilkie
---