---
Masterbuilt 1050 | Gravity Series 1050 | Charcoal Grill & Smoker -BUNDLE
Masterbuilt 1050 | Gravity Series 1050 | Charcoal Grill & Smoker -BUNDLE
Model: MB20041320_BUNDLE
This Bundle Includes:
Model: MB20041320
The Masterbuilt 1050 | Gravity Series 1050 | Charcoal Grill & Smoker is a simple to use smoker designed to offer the familiarity and smokey flavour of cooking with charcoal with easy to use management through an integrated digital interface to automate the cooking and temperature control. The Masterbuilt Gravity fed smoker works as both a smoker, a charcoal grill as well as a high-temperature searing machine.
Masterbuilt Gravity Series 1050 Smoker Cover
Model: MB20081220
Protect your investment in your Masterbuilt Gravity Series 1050 Grill + Smoker from the sun, rain, sleet and snow with this durable, water-resistant cover. We crafted our Gravity Series cover with our most rugged and water-resistant material that boasts UV additives to prevent fading and extend the life of your cover. The inside features an added PVC liner that prevents tearing and double-stitched seams to prevent leaking. The adjustable drawstring assists in keeping the cover in place when installed.
Features:
Durable, double-stitched seams to prevent leaking, keeping your grill looking new and protected from the elements

Added interior PVC liner that prevents tearing when removing or putting the cover on the grill

UV additives that prevent fading of the cover and an adjustable drawstring to keep in place when the grill is covered

Compatible with the Gravity series 1050 digital charcoal grill plus smoker by Masterbuilt
Gravity Series Rotisserie Kit by Masterbuilt
Model: MB20091220
Use the Masterbuilt® Gravity Series® Rotisserie Kit to enhance your cooking. Your favourite food may cook gently and evenly over the charcoal-heated grates. The spit rod and adjustable meat claws can handle up to 20 lbs of food. Attach to either the Gravity Series® 560, 800, or 1050 Digital Charcoal Grill + Smoker for a charcoal flavour that just can't be beaten.
Features
Fits the Gravity Series® 560, 800, and 1050 Digital Charcoal Grill + Smoker

Two interchangeable spit rods

Holds up to 20 lbs of your favourite food

Meat claws hold your favourite food

Powerful electric motor
Includes 3 size Skewers:
Gravity Series 1050 skewer size - 70cm

Gravity Series 800 skewer size - 60cm

Gravity Series 560 skewer size - 55cm
Cast Iron Griddle Hotplate 50x25
Model: EF-203
Turn your grill into a breakfast station. Caramelize onions while you cook your burgers. Grill your favourite sandwiches panini-style on the double-sided reversible Cast Iron Griddle Hotplate 50 x 25cm. This cast iron griddle can be used above an open fire, over hot coals and even over your gas stove. Find a heat source and then you can BBQ as you would on your BBQ at home
Butchers Paper Competition Grade 24"x200"
Model: KOSMOS-200PAPER
For those in the food sector, such as butchers, deli and grocery store owners, Butchers Paper Competition Grade 24"x200" by Kosmos Q improves the aspect of meat while also ensuring food safety and optimal handling. Sandwiches, barbecue, fresh meats, poultry, and seafood all look better with the pink colour. All Kosmos pink butcher paper has been approved by the FDA and is used by top chefs and competition teams around the world.
Jalapeno Popper Tray - 36 Hole - Flaming Coals
Model: POP36
Be ready with the perfect party food! Now you can easily make your own tasty Jalapeño Poppers with the Jalapeno Popper Tray – 36 holes! Either stuffed, seasoned or wrapped, Jalapeno Poppers are an extraordinary treat that will never fail to surprise your guests! With the Jalapeño Popper Tray, it will be a summer breeze to grill, bake or smoke these delicious appetizers that will blow everyone's mind.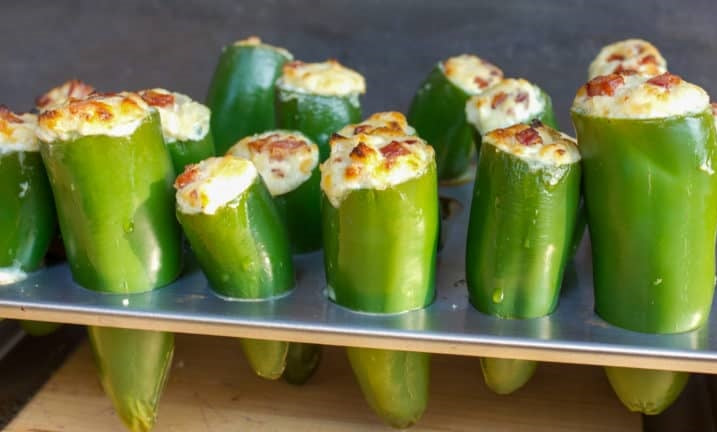 Flaming Coals Ultimate 4 Rub Pack
Model: FC-4RUBBOX
This pack includes :
Bovine Espresso Brisket BBQ Rub 332g - Flaming Coals - is the perfect companion for all things beef and is classed by many as one of the best steak, brisket & beef rubs in Australia.
Traditional Greek Lamb Rub by Flaming Coals - is a full-flavoured blend of herbs and spices making it the perfect companion for all lamb dishes. Whether it's lamb on the spit, cutlets on the BBQ's or a leg in the smoker, Flaming Coals Traditional Rub is all you need. The flavour profile you will get is one that you would have tasted if you ever purchased roast lamb in a Greek restaurant.
The Porkinator Pork Rub | Flaming Coals - a game-changer in the world of BBQ. Get ready to elevate your pork dishes to new heights with this tantalising blend of flavours.
Flaming Coals Clucking Mad Chicken Rub - is an amazing combination of herbs and spices that will cause your taste buds to explode. Whether you're cooking whole chickens, breast or thigh, the Flaming Coals Clucking Mad chicken rub is to be a winner for the entire family
Meat Claws - Metal BBQ Meat Shredders
Model:FC-AMPCLAW
Meat Claws - Metal BBQ Meat Shredders are made out of stainless steel shredding claws and easy-grip timber handles making them easy to hold and use. These claws are ideal for shredding pulled pork or moving large cuts of meat around the BBQ without turning your hands.
Chicken Drumstick Cooking Rack
Model: FC-AMPCHICKRACK
The one problem with cooking chicken legs and wings is that you can never cook enough. They are a favourite and a quick go to meal on the BBQ. In the past, if you didn't have a rotisserie to put all your chicken wings and drumsticks in a rotisserie basket, you would be stuck turning all by hand and when you have a BBQ full of chicken then that becomes a pretty big job. With a Chicken Drumstick Cooking Rack, you can now fit more chicken pieces in your BBQ and the best part, you don't need to turn them.
There are 14 slots in this Chicken Leg Racks so you can cook 14 legs, wings, thighs and even some veggies without lifting a finger. Load up the rack and slide it into your BBQ, oven or smoker
There is a locking mechanism that holds the rack upright so there is no risk of it falling over. The chicken rack also sits in a tray that catches all the drippings for easy clean-up, or even better, marinated the veggies you placed in the rack. Shhhh, don't tell the vegetarians.
| | |
| --- | --- |
| SKU | MB20041320_BUNDLE |
| Brand | Masterbuilt Smokers |
| Shipping Weight | 93.0000kg |
| Shipping Width | 0.600m |
| Shipping Height | 0.850m |
| Shipping Length | 1.050m |
| Shipping Cubic | 0.535500000m3 |