Buying a Spit Roast For Sale
Decisions to Make When Looking for the Perfect Spit Roast for Sale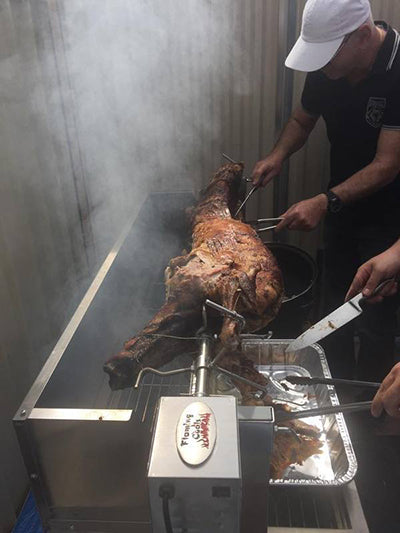 Spit roasting is the perfect way to turn any piece of meat into the highlight of any feast. Whether it is pig, chicken or pork or beef, this rotisserie method ensures that the entire roast is cooked evenly and remains moist and delicious. The biggest decision is not what to cook, but rather how to cook it. Choosing the proper Spit Roast for Sale will determine the final outcome more than anything else.
A good quality spit roast will offer a strong and reliable motor, 304 food grade stainless steel accessories and will be heavy-duty enough to handle even the heaviest roasts. It is possible to find a Spit Roast for Sale that uses electricity or gas for heat. These can produce an acceptable final product, but most people want more than "acceptable". This is why most experts recommend charcoal grills. The food will taste great cooked over the coals alone, or flavor can be added by including wood chips once the fire is established and hot.
The average number of people to be fed at each roast matters because it will determine the size model to search for when looking for a Spit Roast for Sale. Most models list their turning capacity specifically for this purpose. Be certain to estimate accurately to avoid purchasing something that cannot produce the amount of food needed. As a rule of thumb, you will need 300g of meat per person, a little less if you're going to have other "heavy" sides.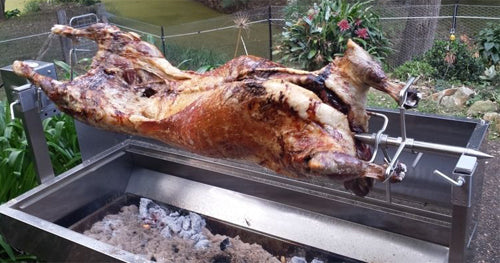 Consider also where the party will usually take place. For those who entertain only at home, this is not a concern. People who want to take their roaster with them camping or to the beach need to consider the portability of each grill before they make any purchase. This includes weight, dimensions and if the legs or any other parts are removable. Some people like the option to be able to run their spit roast motor off either small batteries or connect it to a car battery. Others prefer just a straight 240v option, but use an inverter if and when they are off the grid.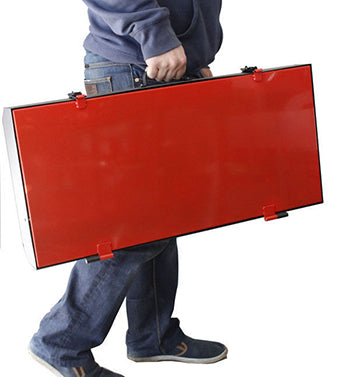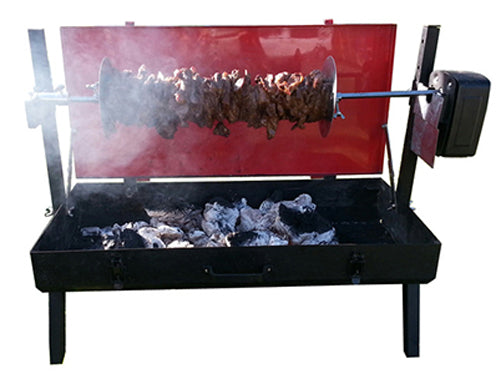 When you're looking at a Spit Roast for Sale, check that the motor is powerful enough to handle the weight of meat on the spit that you're planning on cooking. You also need to check the length to ensure it is sufficient to fit what you're likely to cook. It should also over a variety of accessories so you don't have to hunt around for more accessories, or at the least, come with a standard size shaft so you can get extra accessories relatively easily.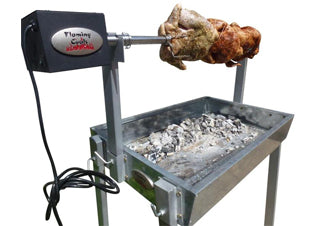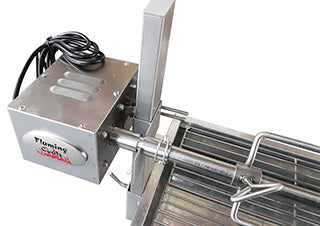 There is no one single spit roast that will be perfect for everyone or every cook. We quite often see customers who have 2-3 spit roasters as they all serve a different purpose. They have a small one for every-weekend use, a portable one they take camping and a large one they cook whole animals on. As long as customers choose well-constructed models with a long warranty, you really can't go wrong.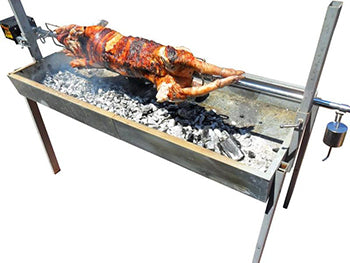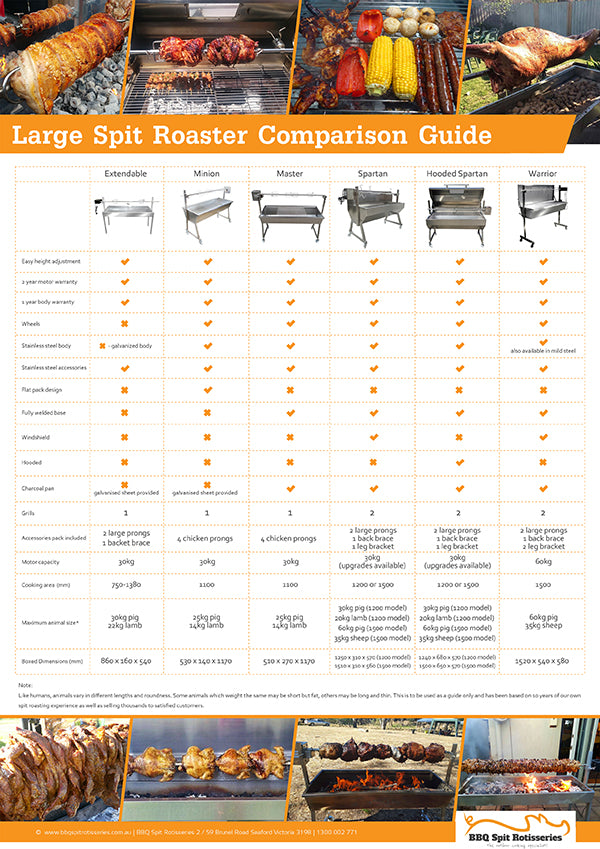 Our staff at BBQ Spit Rotisseries live, breath and compete in BBQ competitions worldwide. If you need help finding what type of spit rotisserie is best to suit your needs, you can contact us either via our live chat, email, phone or come and visit us at our retail store shop located in Moorebank Sydney and Seaford Melbourne. Alternately we can ship your new rotisserie direct to your door Australia wide.
by: Rhiannon Peterson
---