Getting the most from your Cyprus spit
So you've got your Cyprus spit. Maybe you've tried spit roasting a chicken or leg on the larger skewers or some kebabs on the smaller ones, or maybe you've discovered some of the other great recipes and techniques this spit offers. There are so many ways to use this spit though, that we think you'll find something useful in our favourite Cyprus tips and recipes.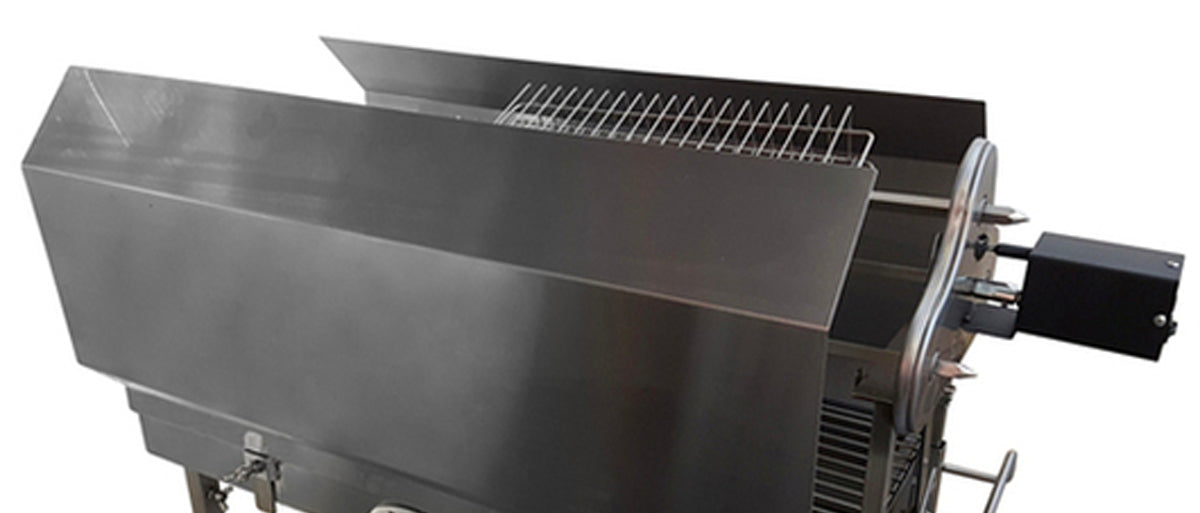 1. Windshields
Adding windshields to your Cyprus protects the fire and food from the wind - helping you keep the temperature consistent and speed up your cooking times.
2. The multi-use basket
Adding a multi-use basket to your Cyprus opens up so many options for cooking meat and vegetables on your spit. Fill the basket with your favourite veggies while the meat is cooking on another skewer. You can also cook sausages, steak, burgers, butterfly cuts, chicken wings and more in the basket. It's also fantastic for pork belly - check out this recipe!
3. Adjustable grill height
The Flaming Coals Cyprus Spits come with a stainless steel grill - great for charcoal grilling. Did you know there are shelves on either end of the spit attached to the height-adjustable sections? Simply sit the stainless grill on these shelves for height adjustable grilling.
4. Add an Auspit Spitmate
The Spitmate is a perforated barrel that attaches to the large skewer of the spit. It's great for tumbling potatoes or chicken wings. Check out our favourite potato recipe!
5. Put a cast iron camp oven right on the coals
Camp ovens are great for stews, baking, roasting and also for keeping your sauces simmering. We have a range of camp ovens available here.
We also have some great Cyprus videos on our YouTube Channel - check them out here
​If you need help, tips or advice about using your Cyprus spit, you can also visit our Learning and Support centre or contact us. We're happy to help.
Check out our range of Cyprus Spit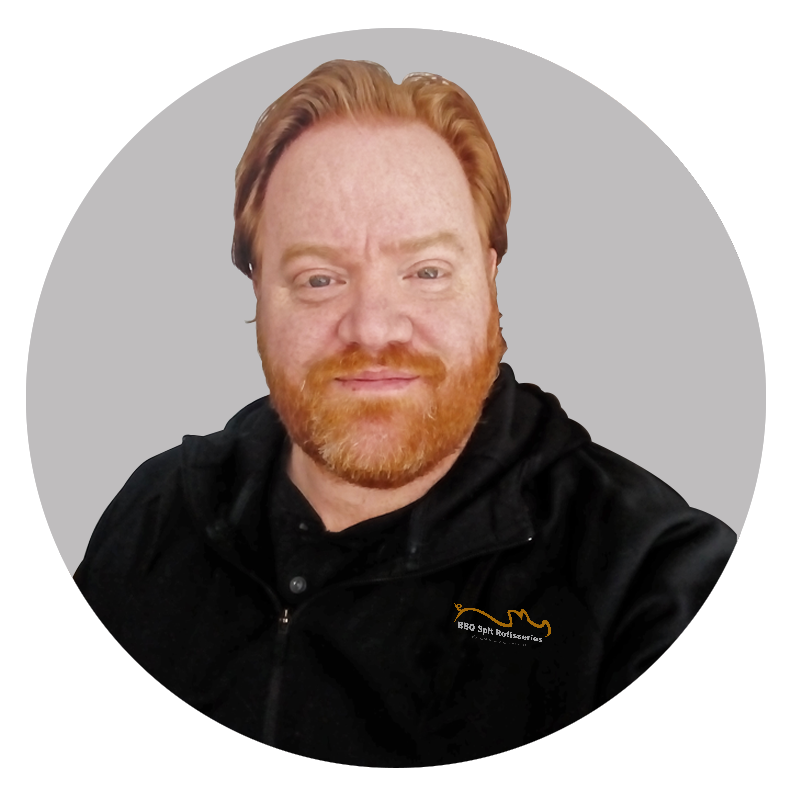 by: Mat Holbrook
---