Roasting Beef and Potatoes with Auspit
Roast Beef and Potatoes
Roast Beef is a crowd favourite; its juiciness and tenderness make everyone fall in love with it. We also love serving roast beef alongside roasted potato. Today we will show you how you can cook this delicious dish easily with the help of the Auspit Spit Rotisserie. Just follow these steps and enjoy your meal!
Ingredients:
Beef Sirloin

Potatoes

Olive Oil

Salt, Pepper or your favourite Rub
What you need:
Procedures:
First, lightly coat the meat with olive oil. Then season it with your favourite seasoning.
After seasoning, attach the meat to the skewer and make sure it is secured by using prongs.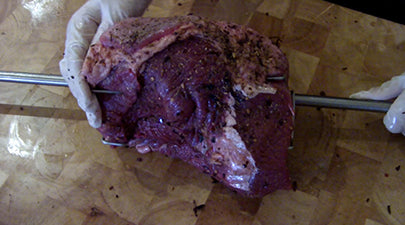 Roast beef over hot coals using the Auspit Portable Spit Roaster.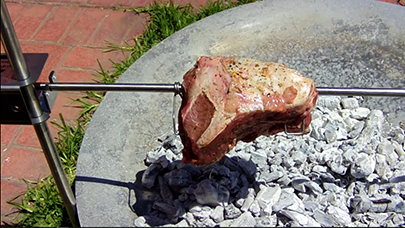 Now for the side dish, parboil potatoes. Coat them with oil and season. Put potatoes inside the Spitmate basket and roast them 45 minutes to an hour.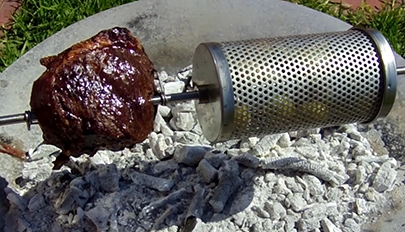 Once done, remove meat from the fire and allow to rest.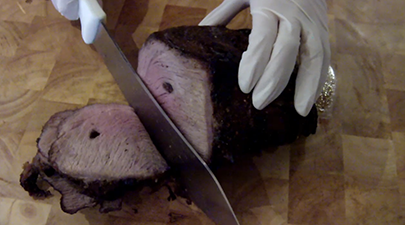 As simple as that! You can now serve your favourite roast beef and enjoy!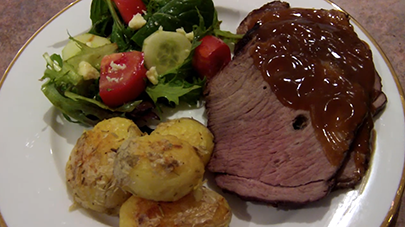 For more recipes please check out our recipe blogs.
---