Beef Rib Roast with Grilled Lettuce Salad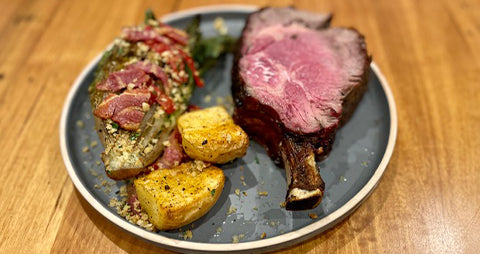 Ingredients
One Rack Beef Op Ribs (Standing Rib Roast)

Baby Cos Lettuce x 4

Streaky Bacon x 6

Brioche Burger Bun (stale works best)

A bunch Of Parsley

Lemons x 4

Pickled Red Peppers

Capers
Method
Trim back all of the unwanted meat and fat from the bone to expose roughly 3-4cm of barebone (or best you can).
Apply Bovine Espresso evenly over all the meat and leave aside for 30 mins for the rub to adhere.
Whilst the meat is resting, dice parsley and put it into the food processor with a brioche bun. Blitz them up and set this aside as it will form a garnish for the lettuce.
When the meat is ready, place it on a wire cooling rack and into a woodfired oven at 190c (374f). Generally, the meat will take 2-3 hrs to reach the desired temp of 47c (115f) then take out to rest for reverse searing.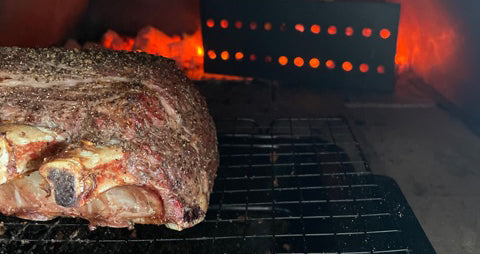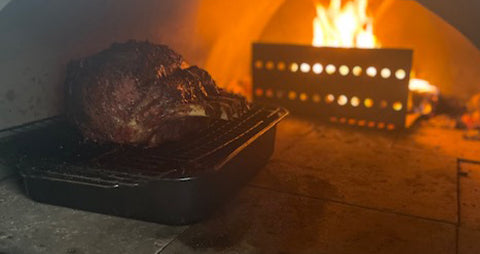 Prepare the pickled red peppers by cutting them up into strips and add cappers (about a small handful) into the mix and place in a noodle strainer.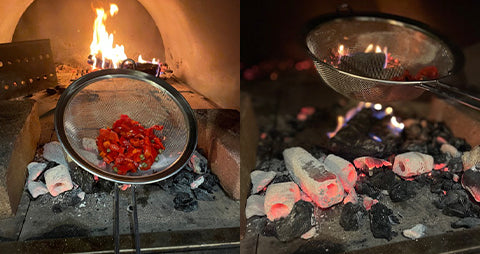 Prepare the fire by bringing all embers and coals to the front of the fire and getting them hot for searing. Place the caper and pepper mix in the strainer and heat over the hot coals for 2-3 mins until they start to char, next place the beef directly on the hot coals (caveman style) and sear all sides until fully charred brining the internal temp up to 57c (135f). Quickly sear lemons halves on the coals until browned.
Next, place the cos lettuce halves over a grill on the coals and sear each side until slightly brown.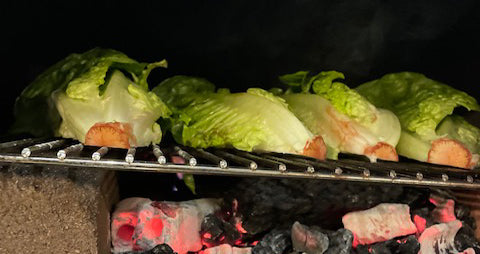 Place the lettuce on a plate facing up with brioche crumb, bacon and caper and pepper mix and lemon halves. Slice beef up into steaks and assemble on a plate.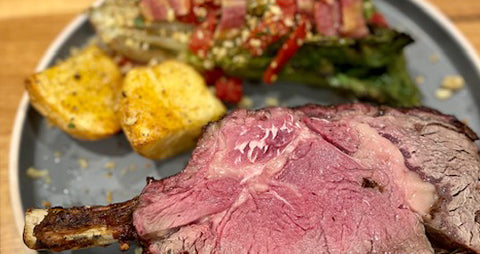 Enjoy!
Check our Pizza Ovens and Accessories: Click Here
by: Cameron Davidson
---