How to cook an Award Winning Steak using a Kettle BBQ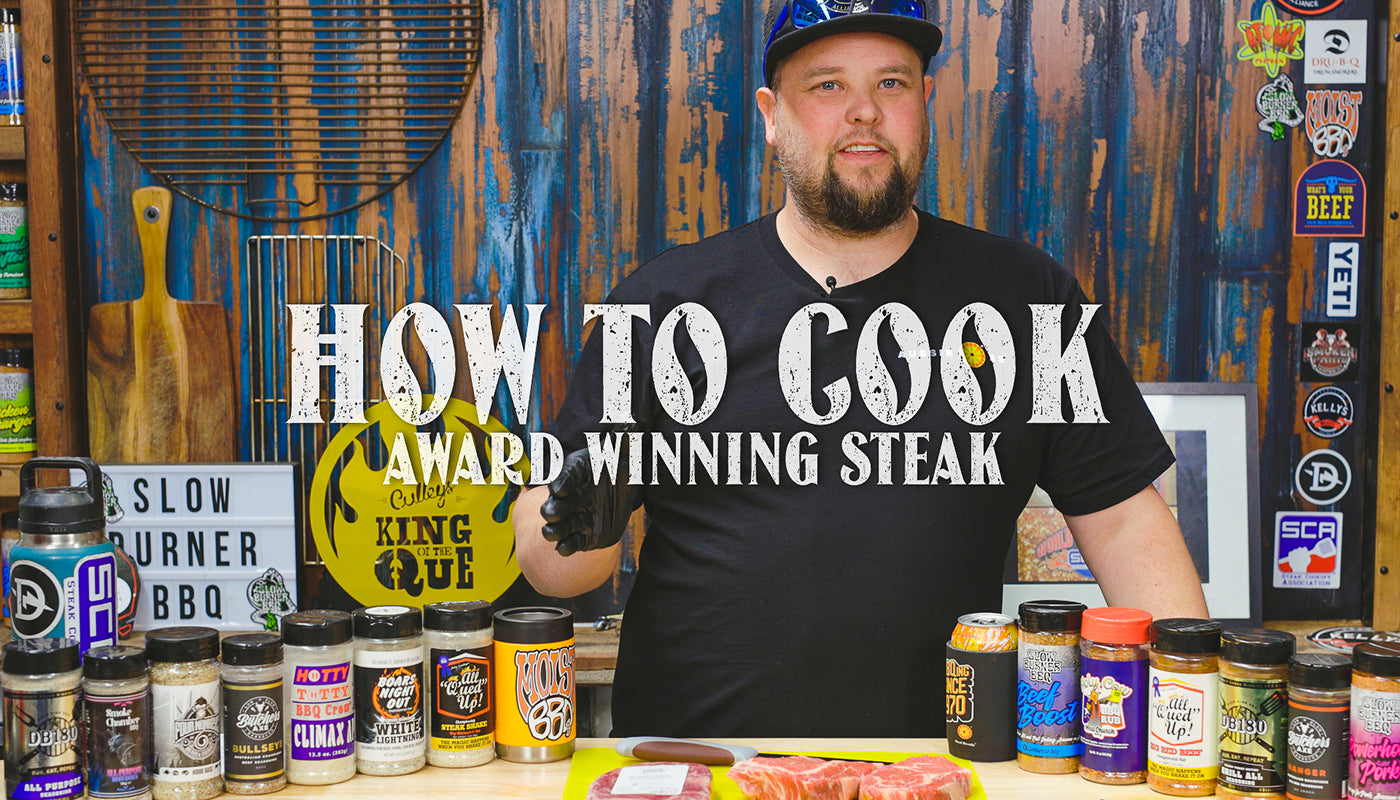 Today we are going to show you all of the behind the scenes secrets and tips used by Australia's top pitmasters to win the world-famous Steak Cookoff Association (SCA) coveted 'best steak' golden ticket!

But don't worry, if the competition scene isn't your jam all of these secrets will help you be king of the cue in your very own backyard! So, let's get to it!

We are using scotch fillets commonly referred to as 'rib eyes'. You're looking for a high marble score and a big spinalis. This is what the judges will be eating at the comp!
Begin preparing your steak by removing the excess fat and skin and shaping your steak into a more uniform rounded shape so it presents better in the box.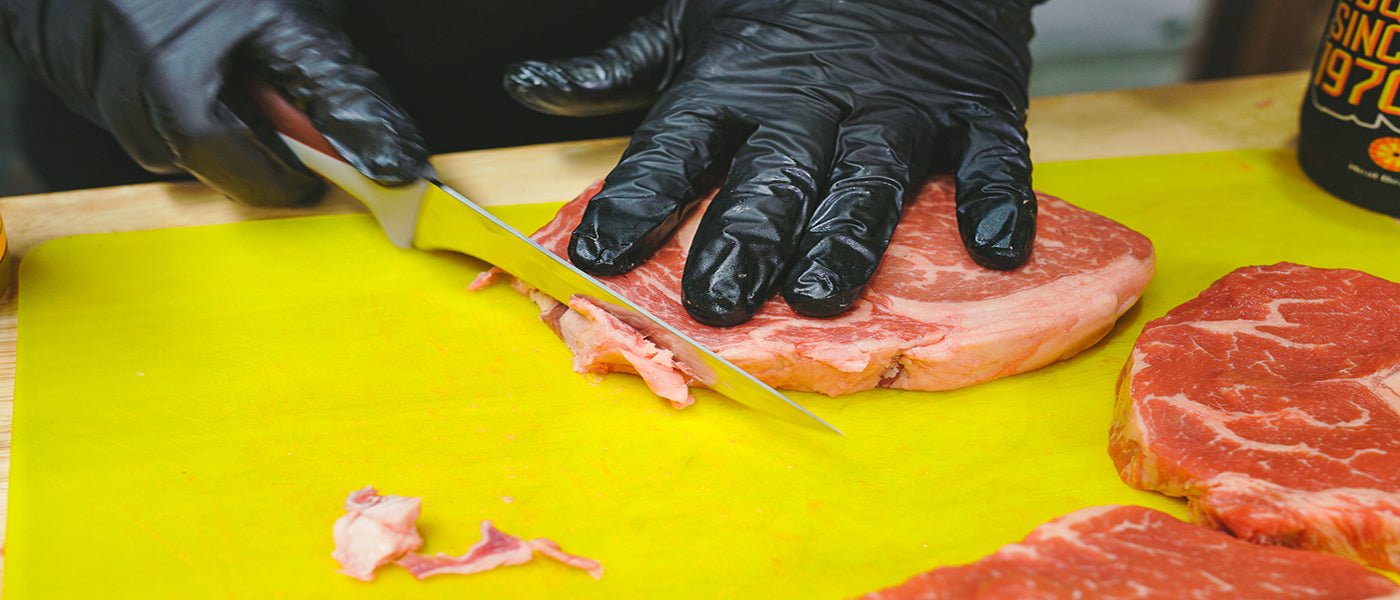 Once you have trimmed the steak it's time to tenderise the steak using a 'Jaccard's. Firmly press the blades into the steak evenly across the whole cut of meat, this will undoubtedly lead to a greater end result.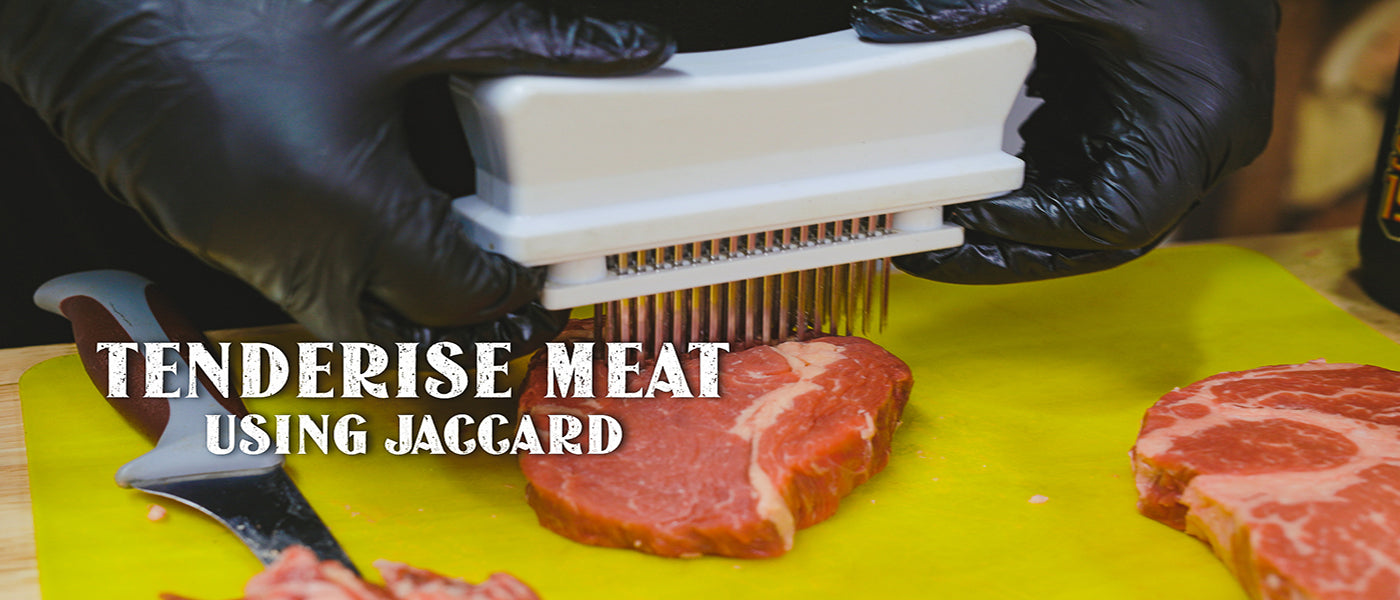 Using a good quality string, tie the outside of your steak. This prevents any of the meat from peeling off during the cooking process and helps to maintain that perfect round shape. Remember to double knot the string for maximum security.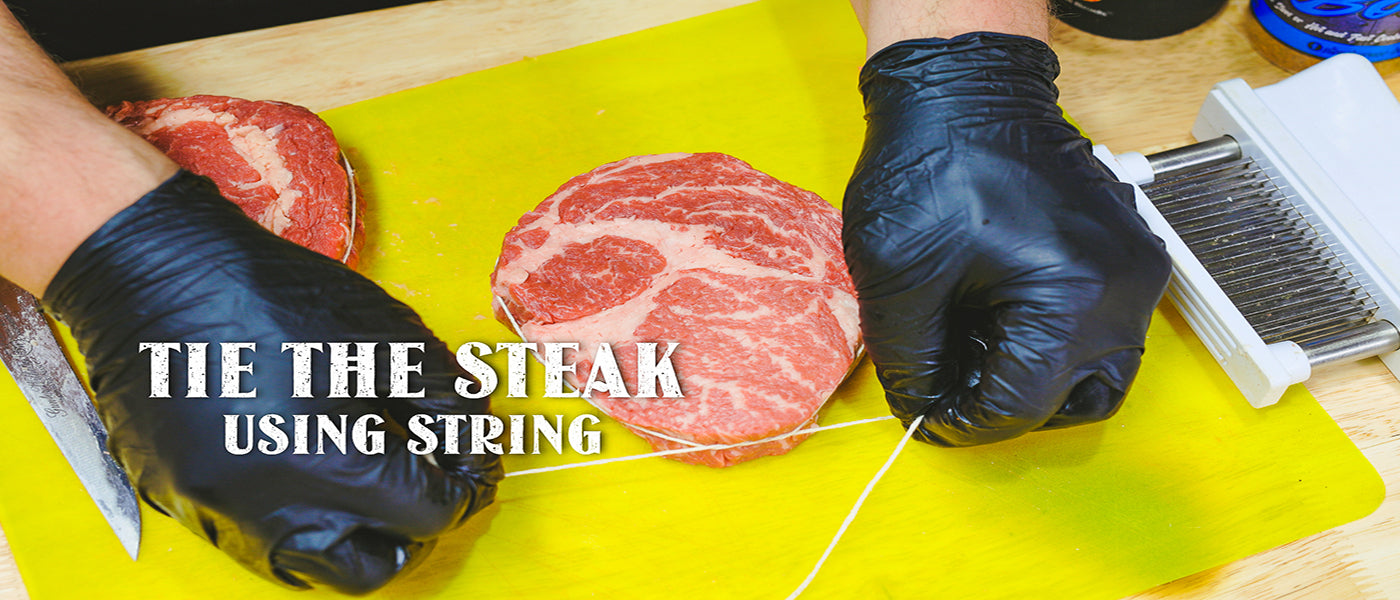 Now it's time to apply the base rub to the steak. We are using 'Boars Night Out - White Lightning'. A sensational rub widely used across the competition BBQ circuit, this rub has been used on countless winning steak entries. It should be a staple in every serious BBQer's collection. Season both sides and edges thoroughly.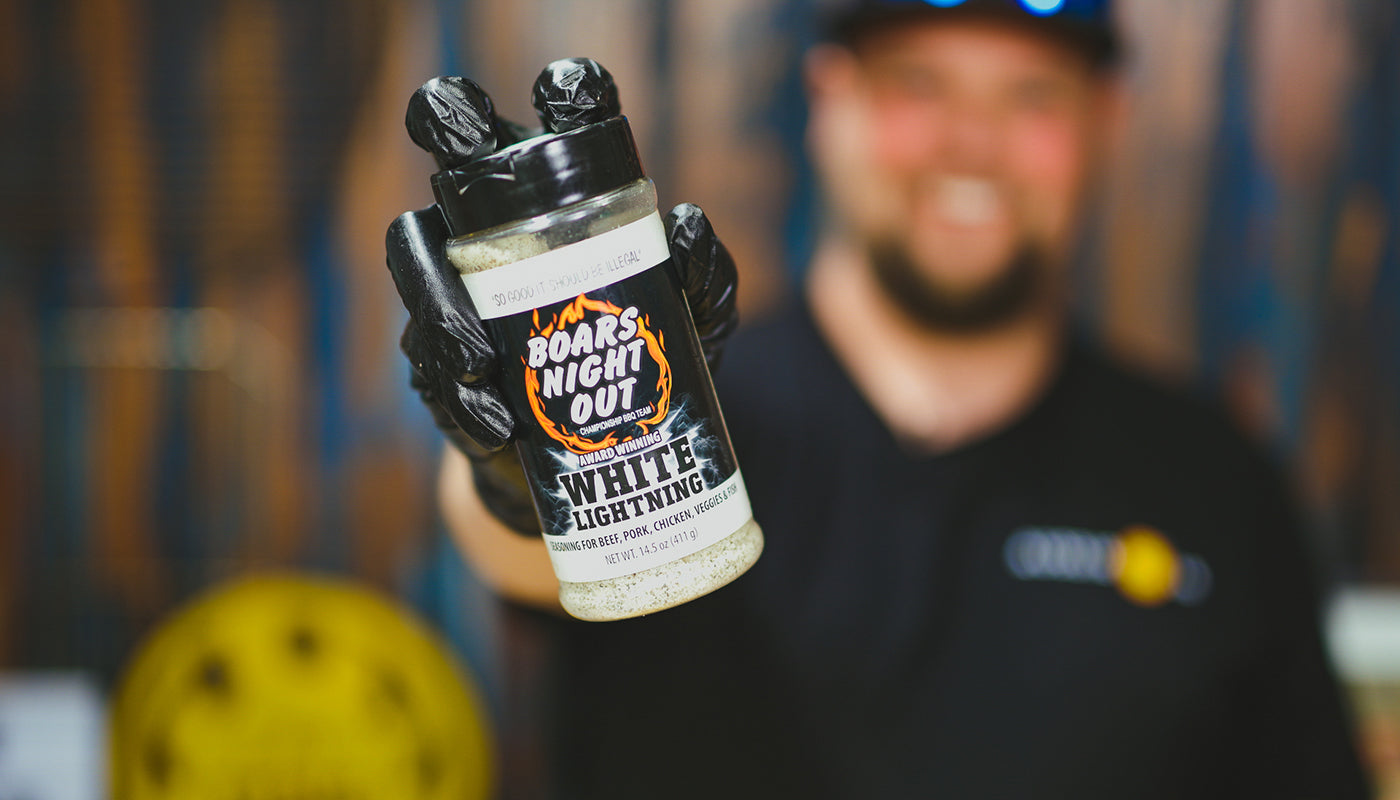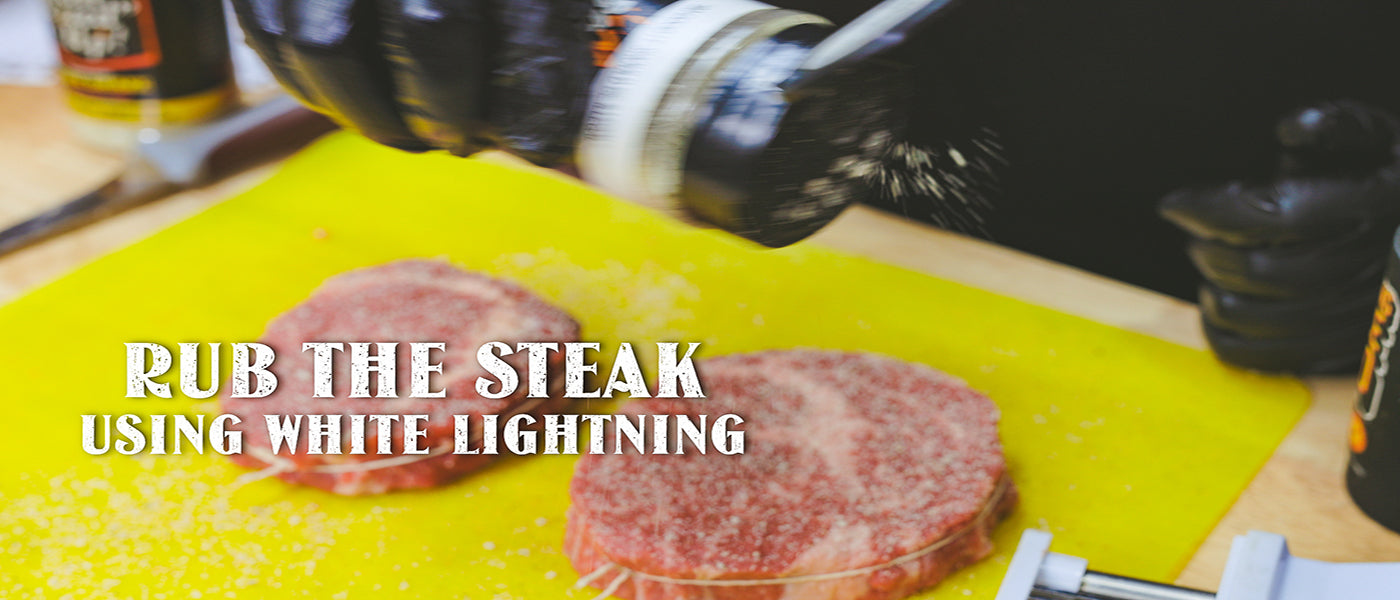 Here's the pro-tip - allow this rub to sit on the steak for a solid 10-15 minutes to draw out excess moisture and really penetrate the steak.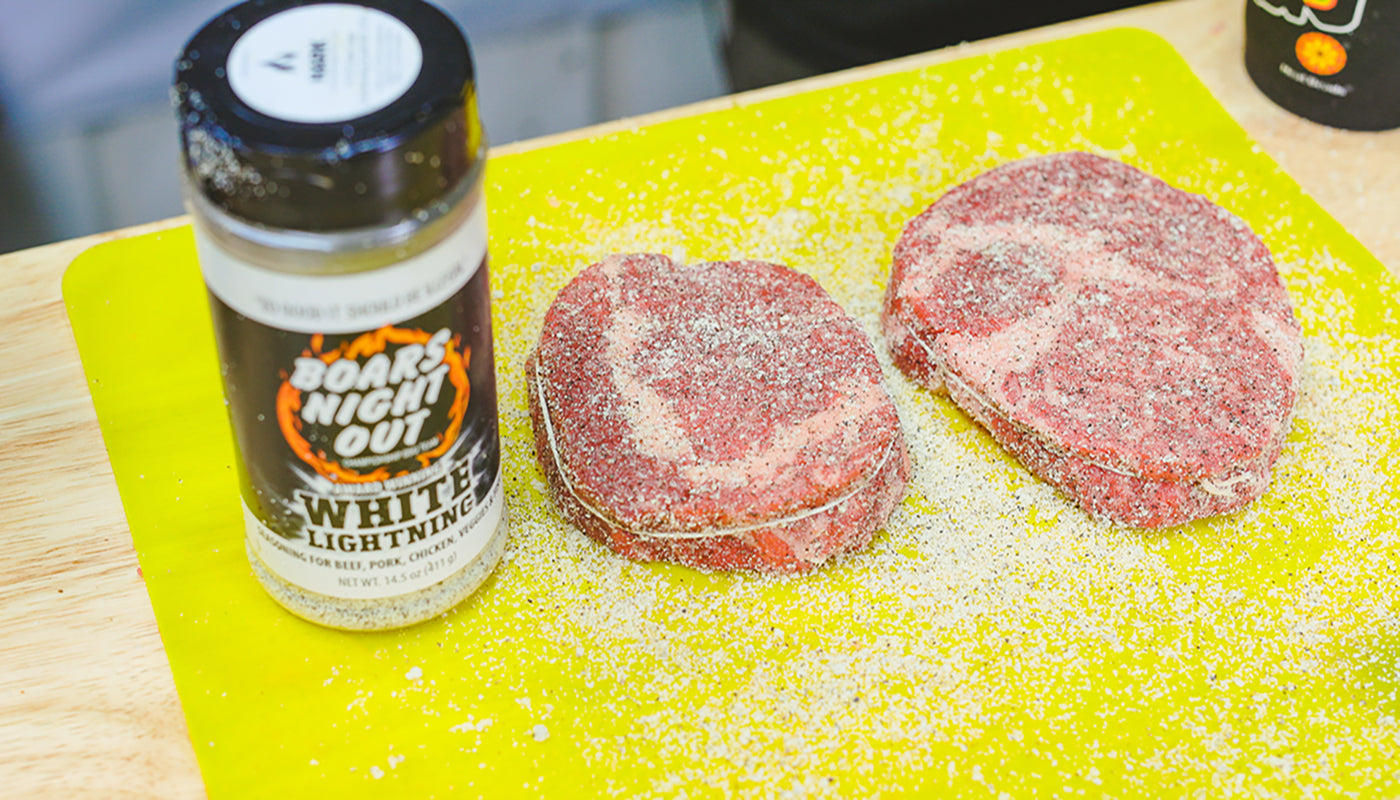 Now apply the top rub, in today's cook we are using 'Slow Burner BBQ - Beef Boost', however, you can use whatever beef inspired rub you like. For example Flaming Coals Bovine Espresso or Hardcore Carnivore Black.
However, if you find your rub is too coarse - this may stick to the grill grates during the cooking process. We thoroughly recommended using a coffee grinder to get the rub into a fine powder-like consistency. If your rub has a lot of pepper, this will also help those flavours become more pronounced.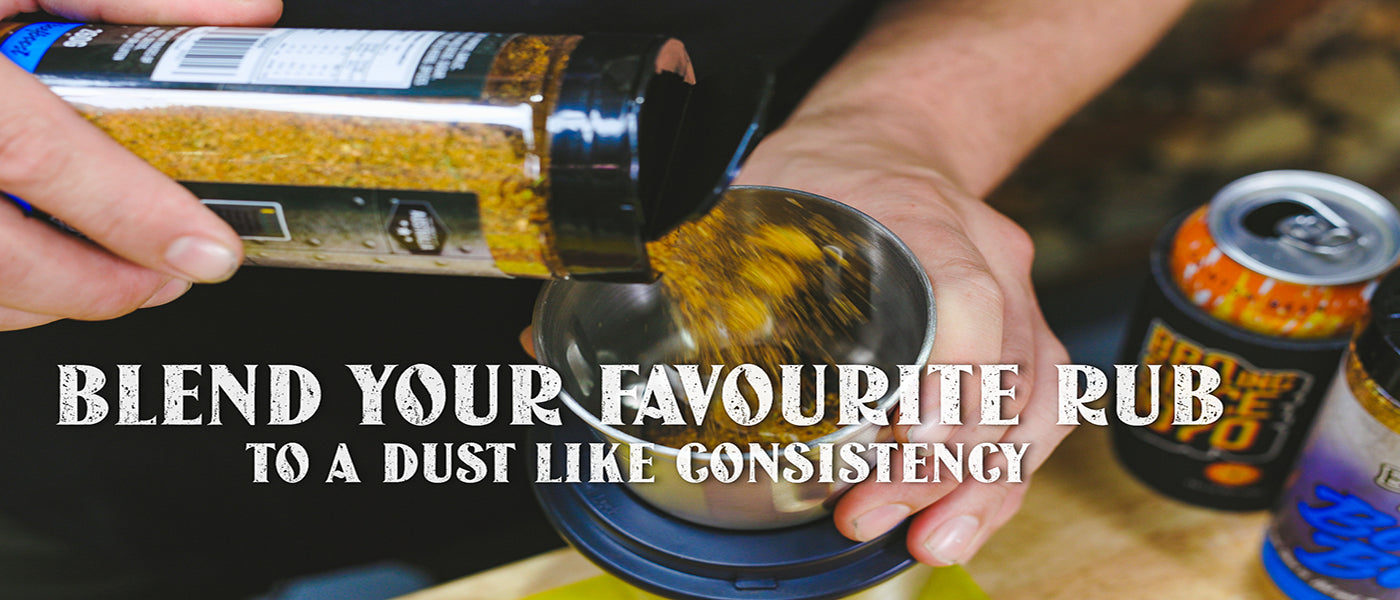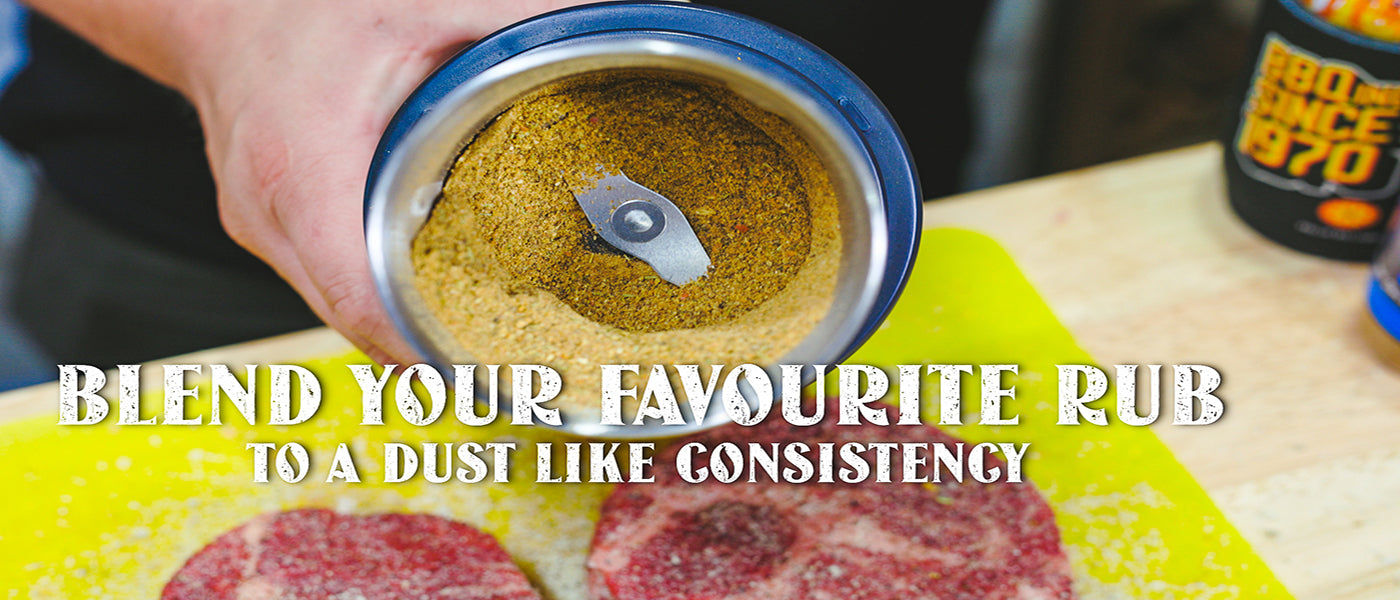 Lighting your Kettle BBQ

In today's cook, we are using the SnS Kettle out of the United States. This truly is a weapon and lives up to its reputation of being the most versatile charcoal bbq on the planet!

We are using 52 Heat Beads Coconut charcoal briquettes in our cook today, being lit with heat beads fire starters. However, we also recommend using good lump charcoal like the Flaming Coals Lump charcoal for maximum flavour.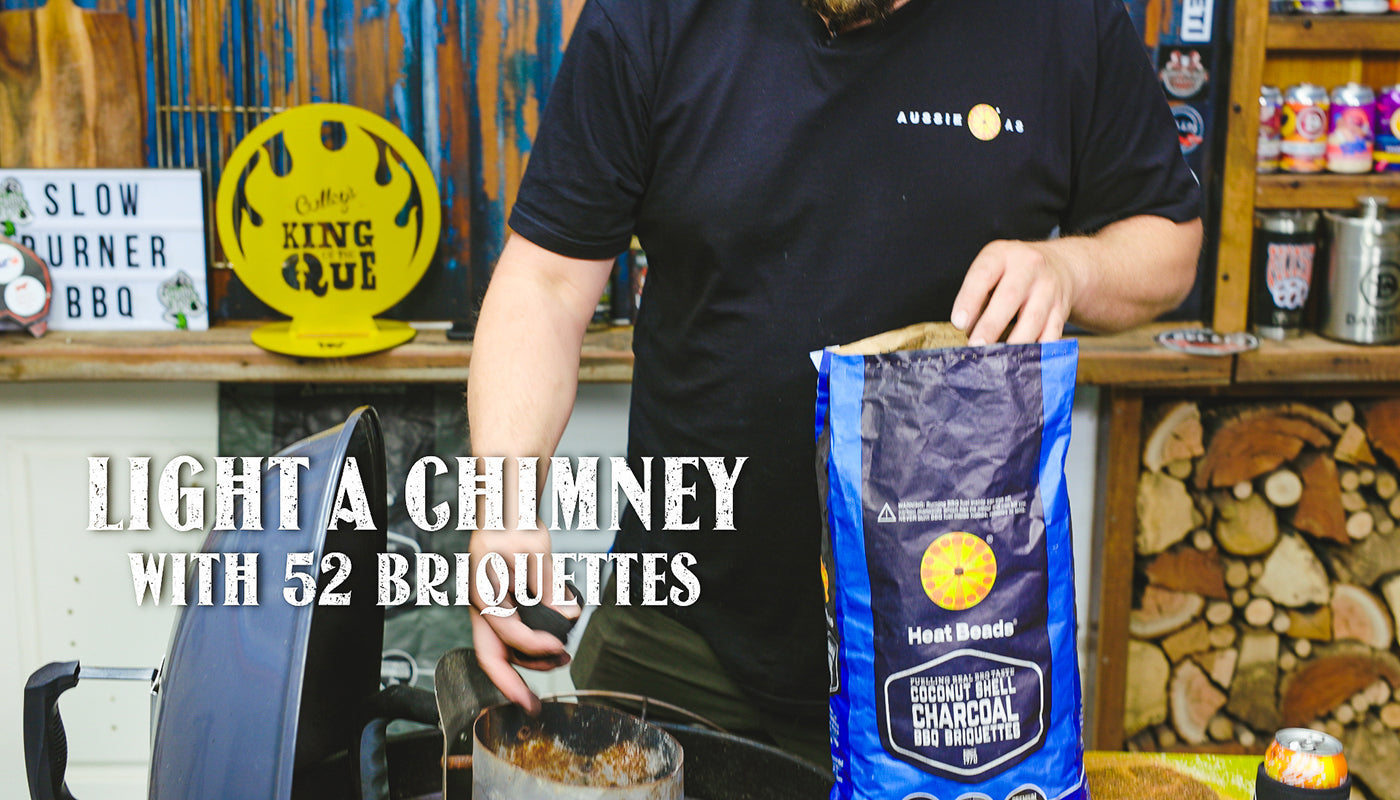 Once fully lit, pour the chimney into the SnS charcoal basket and place your grill grates above the fire. At this point, this is your opportunity to melt butter in a small pot ready to glaze your steaks.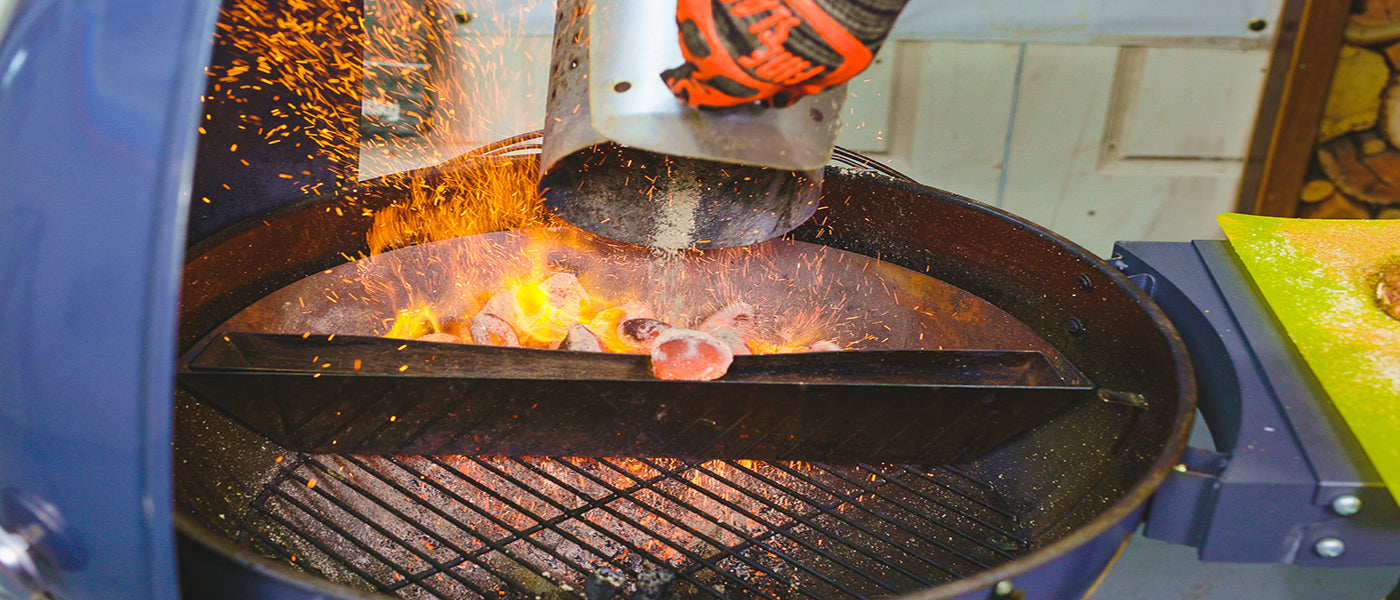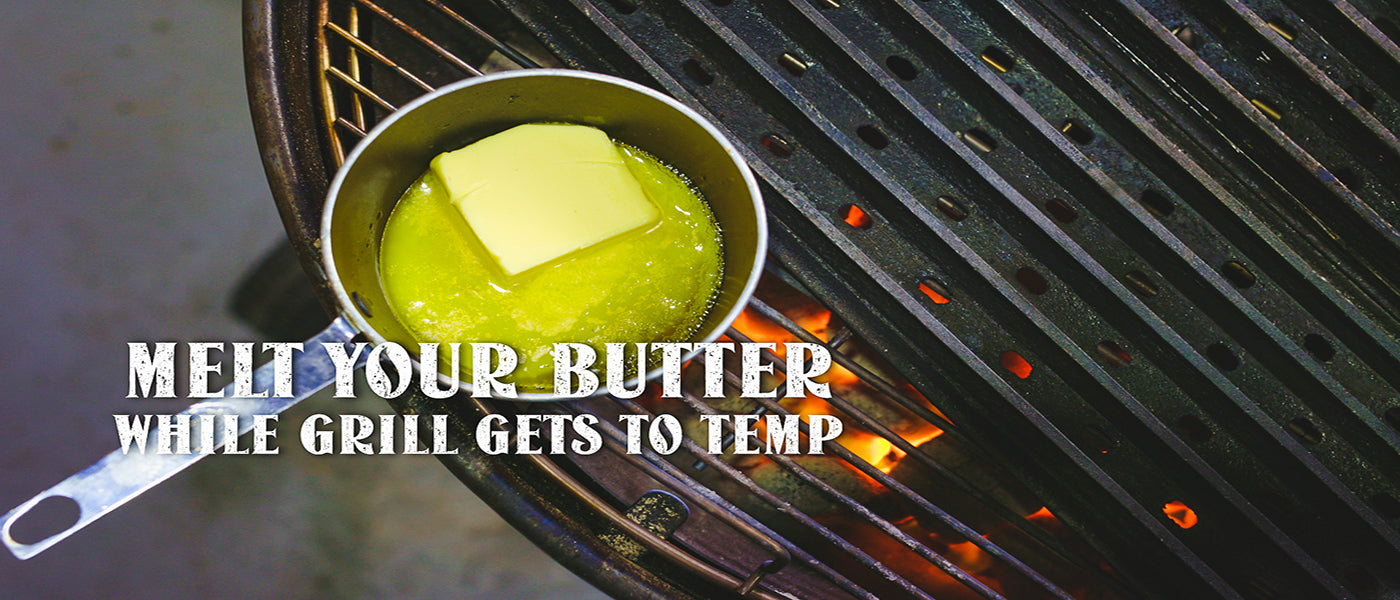 Our desired grill temperature is 580f or 304c. This should be achieved before placing the steaks on. Also be cautious not to run your grates too hot, as this will burn your steaks.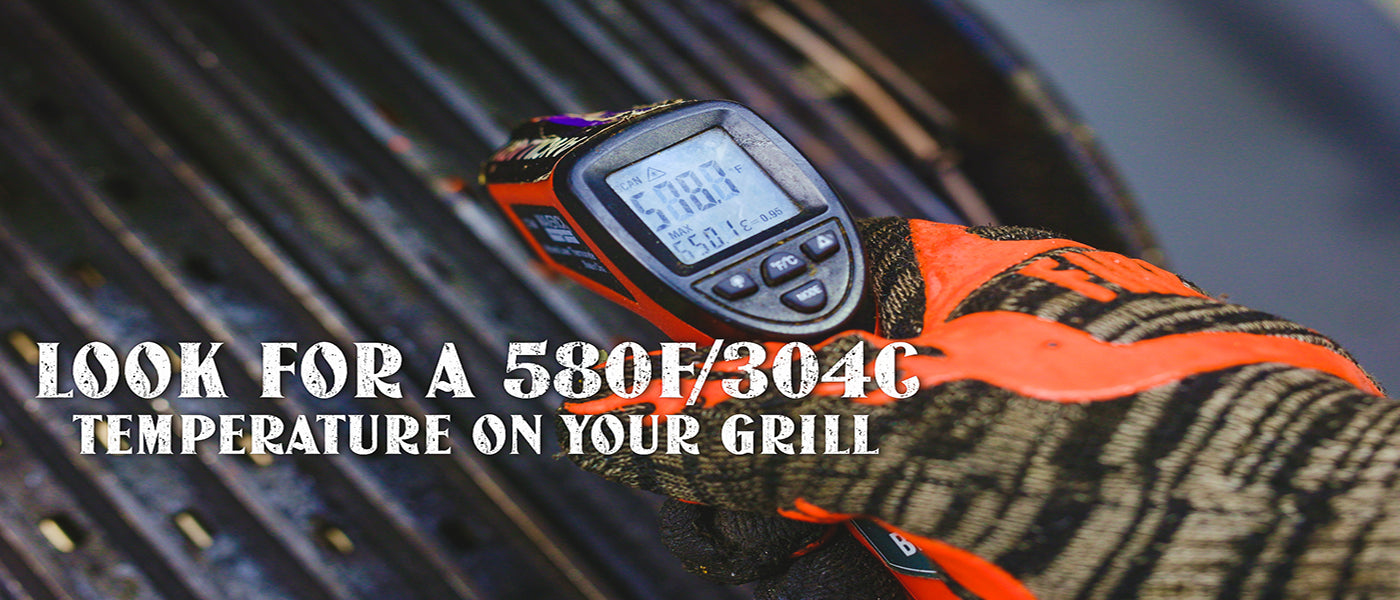 It is essential to thoroughly clean your grates with a quality bbq wire brush before any cooking. Once cleaned, liberally apply a spray based oil to ensure a non-stick surface for your steaks.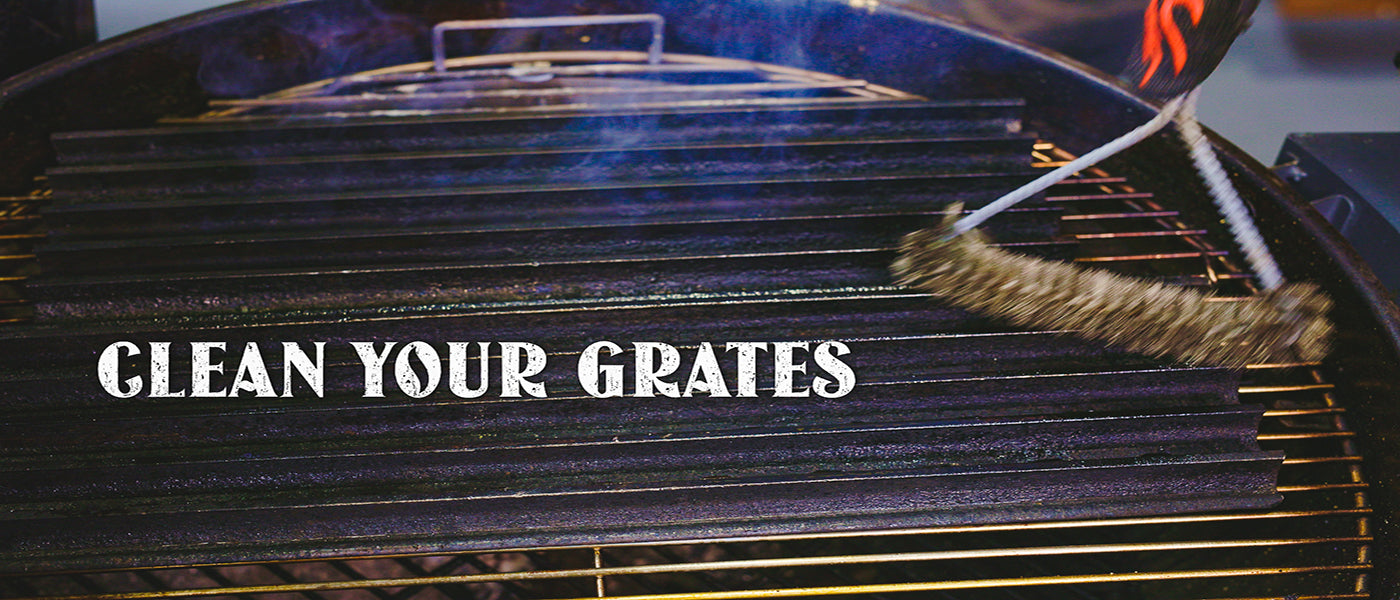 Place the steak on the grill once at temp. Use the Flaming Coals Burger Press on top of the steak for weight as this will help to achieve the grill lines.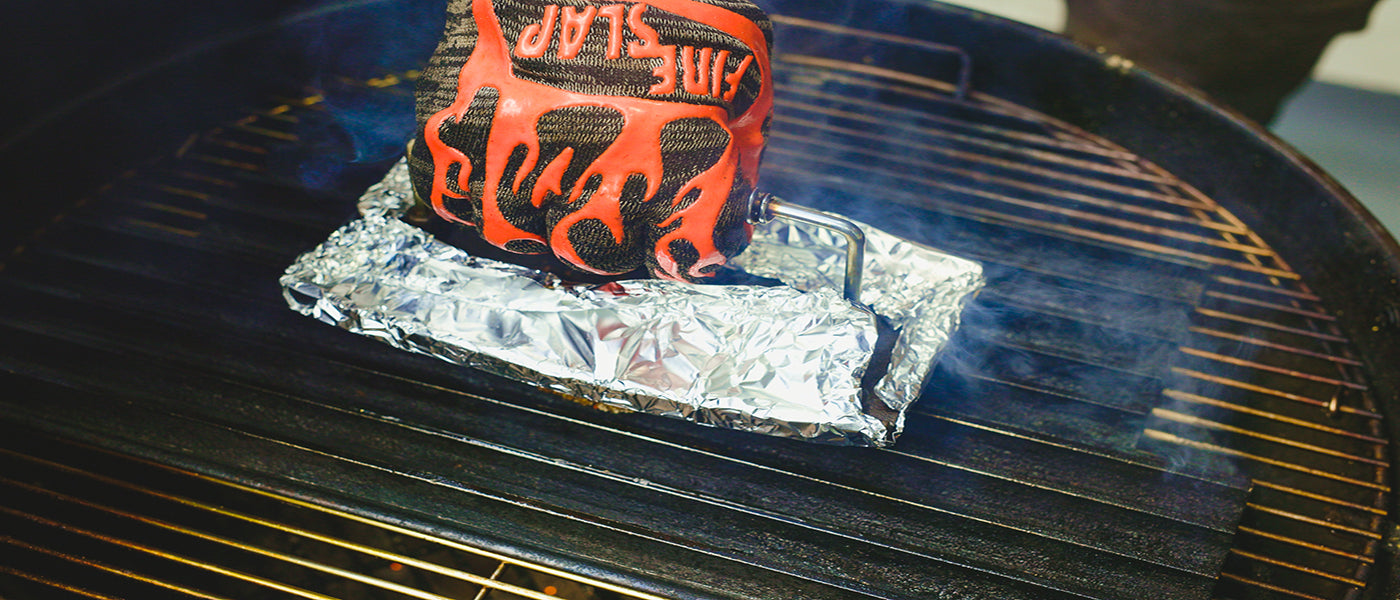 Close the kettle bbq lid, and set a timer for 1 minute 37 seconds. This time is pretty spot on to achieve the perfect medium-rare steak.

Between your flips, it is imperative you clean the grill grates using your wire brush and remember to re-oil.
Once you have achieved the perfect grill marks and your steaks have reached an internal temperature of 135f or 57c it is time to remove them from the grill. At this point remember to add a generous amount of the melted butter.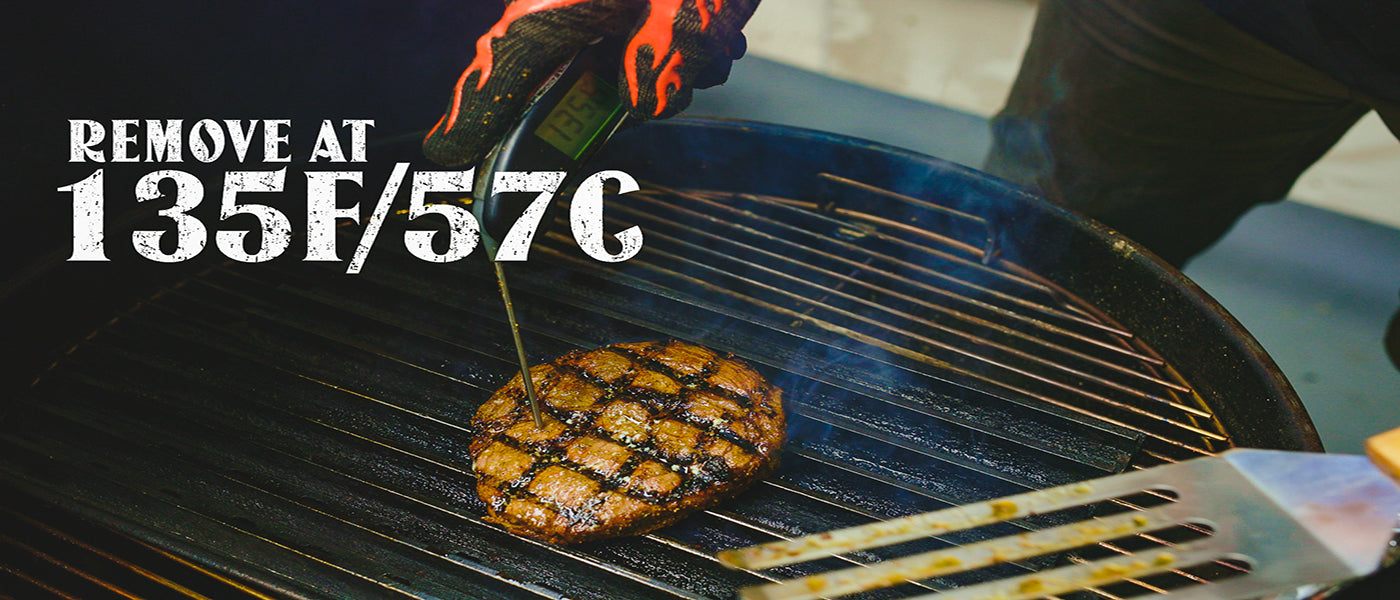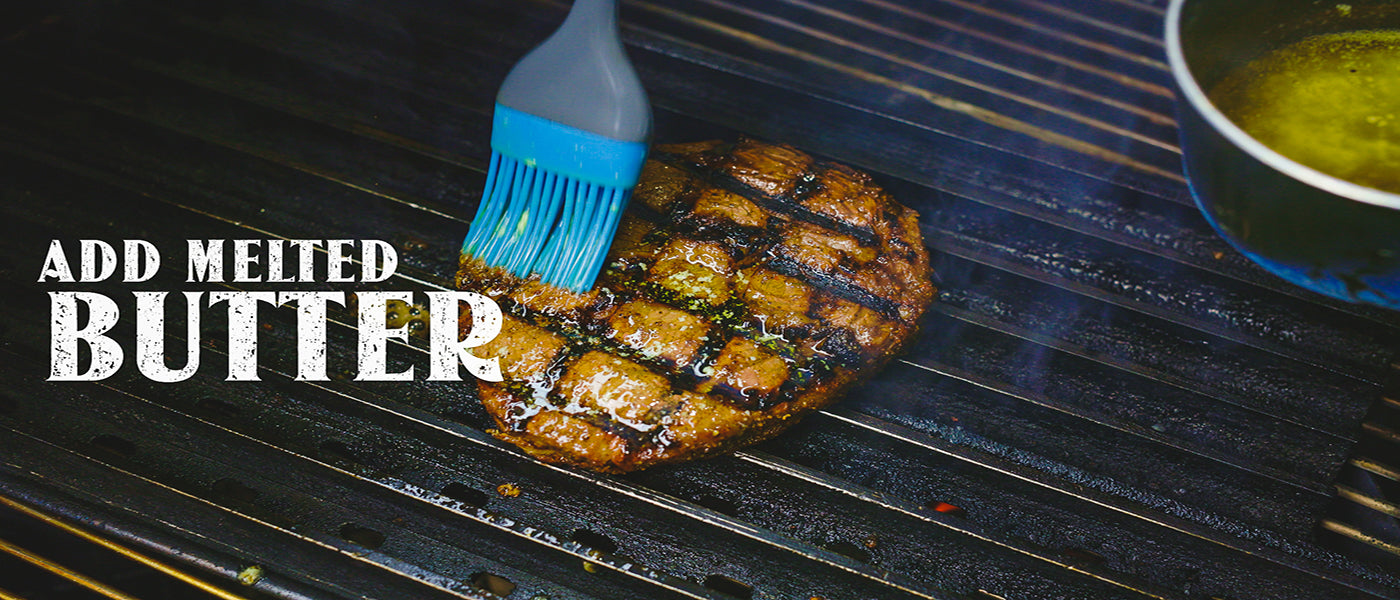 Place your steak immediately into a foil wrap and allow to rest for at least 10 minutes before slicing.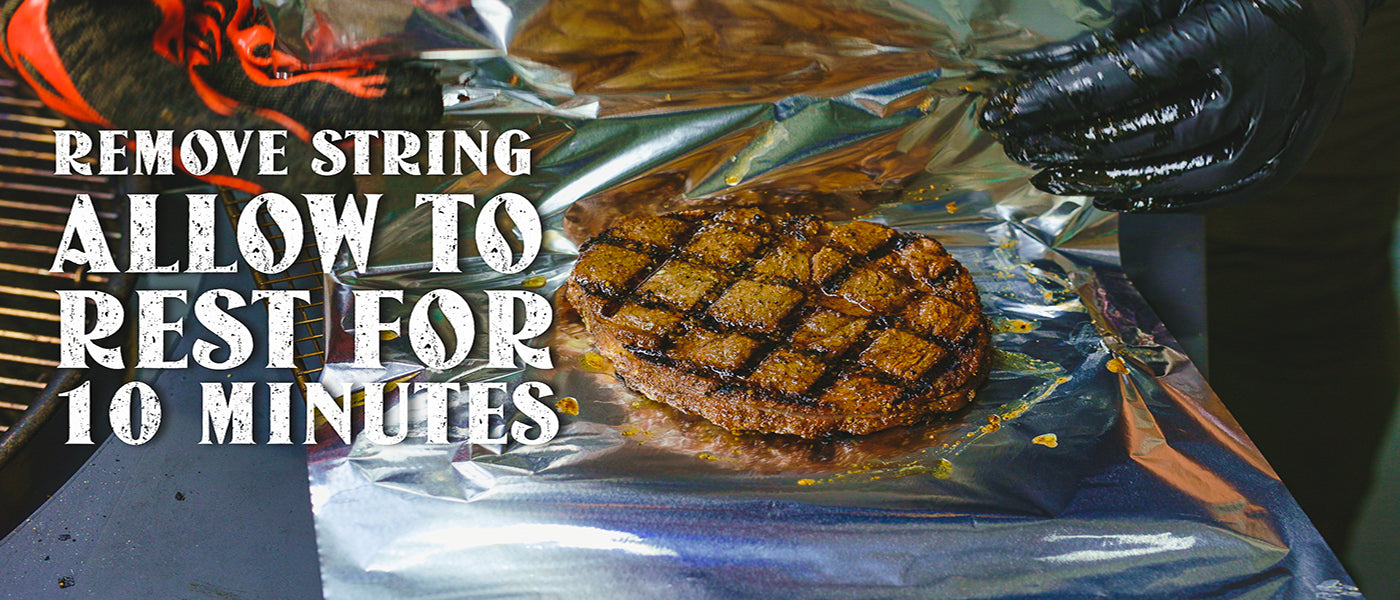 Slice and enjoy your incredibly tender, juicy steak. Your friends and family are going to be extremely impressed!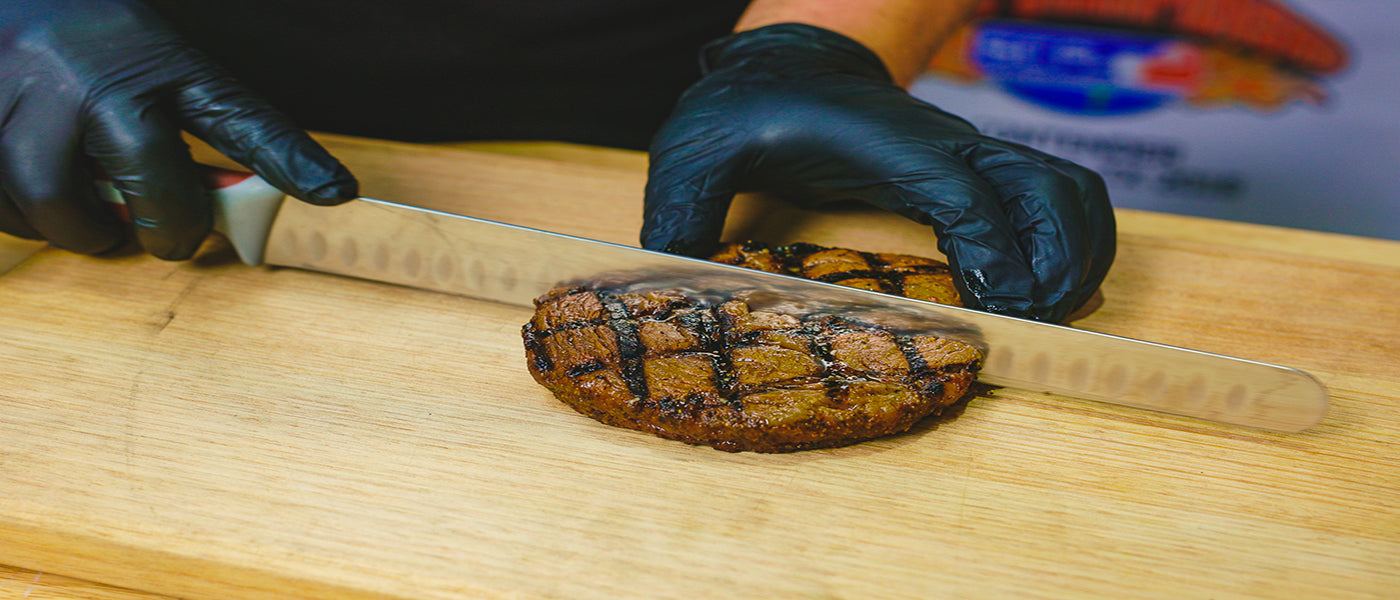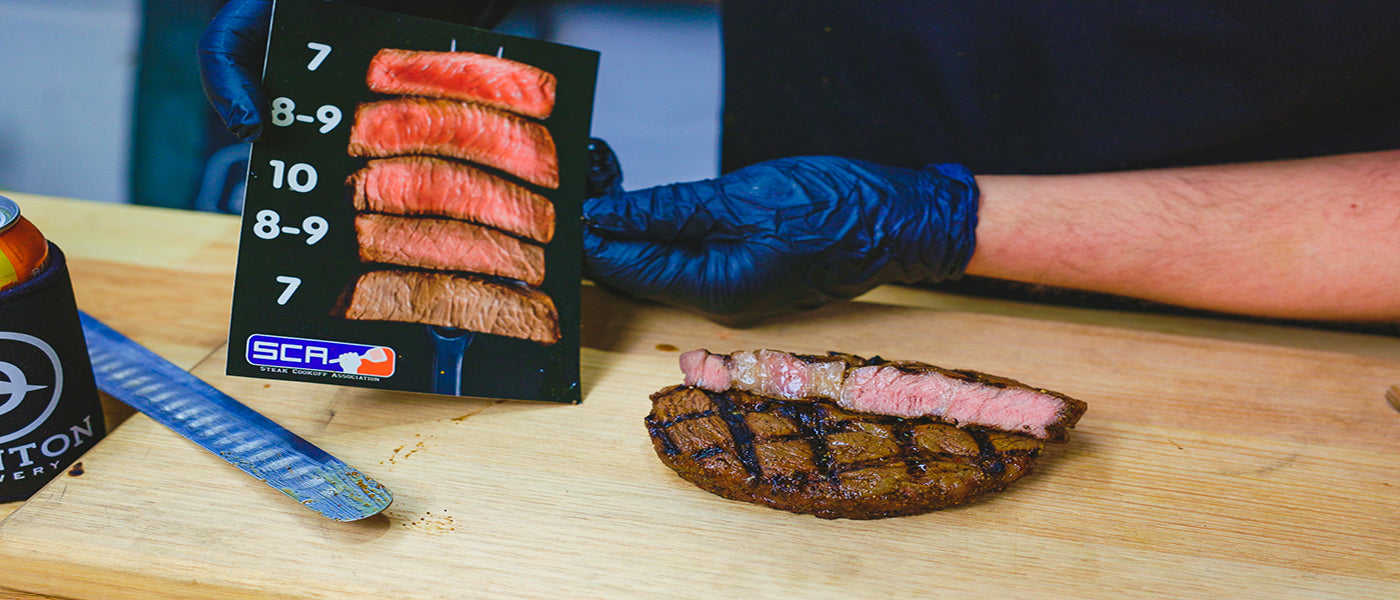 Check our Kettle Grills and Accessories: Click Here

by: Michael Wilkie
---