Zesty Citrus Roast Chicken
Ingredients:
2 x 1.5kg chickens

1 cup dry white wine

1 cup olive oil

1 large Spanish onion, peeled and diced

2 teaspoons minced garlic

1/2 cup carrots, peeled and diced

1 teaspoon salt

Rind from 2 lemons, juice from 1 lemon.

Rind from 2 limes, juice from 1 lime.

Rind from 2 oranges.

1/2 cup soy sauce

2 teaspoons chili oil
Preparation:
Mix garlic, salt, rind, juice, soy sauce and chilli oil together.

Insert onion and carrot into the cavity and allow meat to marinate in this mixture for at least 4 hours.

Mix white wine with olive oil and use this mixture to baste every 15 minutes.
Cook time:
Hot Tip:
Use a cooking thermometer to ensure your chicken reaches an internal temperature of 75 degrees before removing from the rotisserie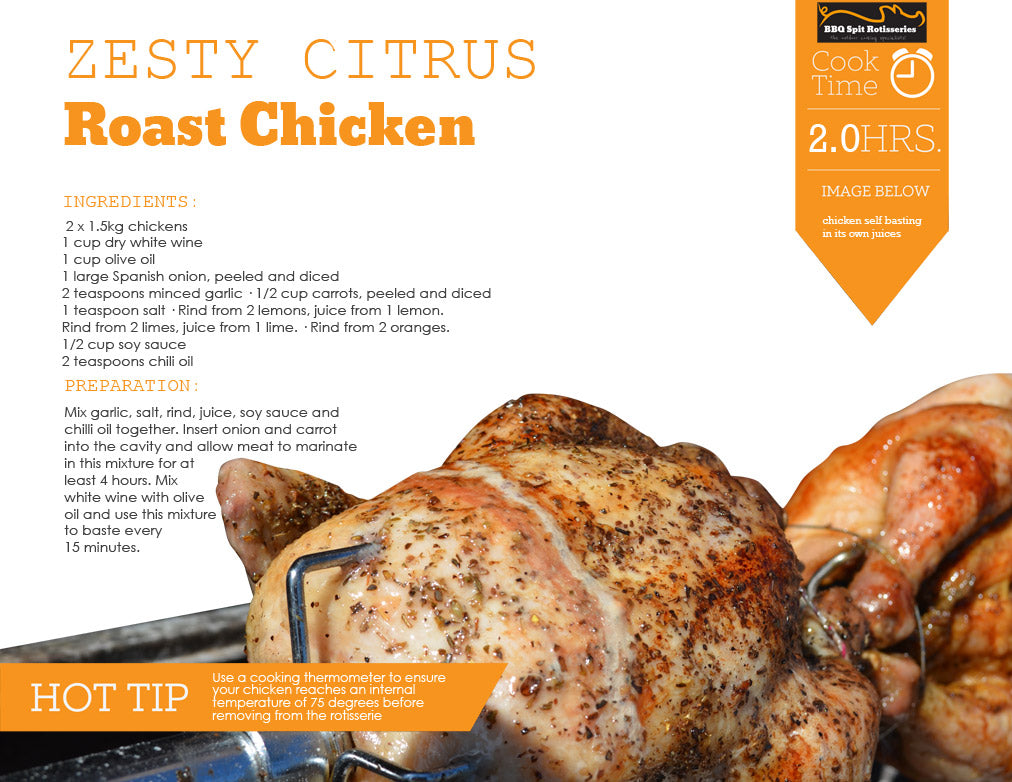 by: Rhiannon Peterson
---