---
Competition BBQ Masterclass Wrap-up July 22, 2018
Absolutely Stoked With The Result
Last weekend, 14 aspiring BBQ pit masters attended a 7 hour BBQ Competition Masterclass at our Moorebank NSW showroom.
At our BBQ Competition Masterclasses, we bring 2 teams together that actively compete on the Australian BBQ Competition circuit to participate in an actual competition judged by the attendees. Attendees are involved in the trimming of the meat and help the teams with their hand-ins, but they are also the official judges of the day
Both teams, Flaming Coals BBQ and Stoke n Smoke BBQ showed attendees how to prepare brisket, pork, chicken, ribs and burgers and presented them for judging. Attendees judged each hand-in box based on appearance and taste with taste being double weighted on the scoring chart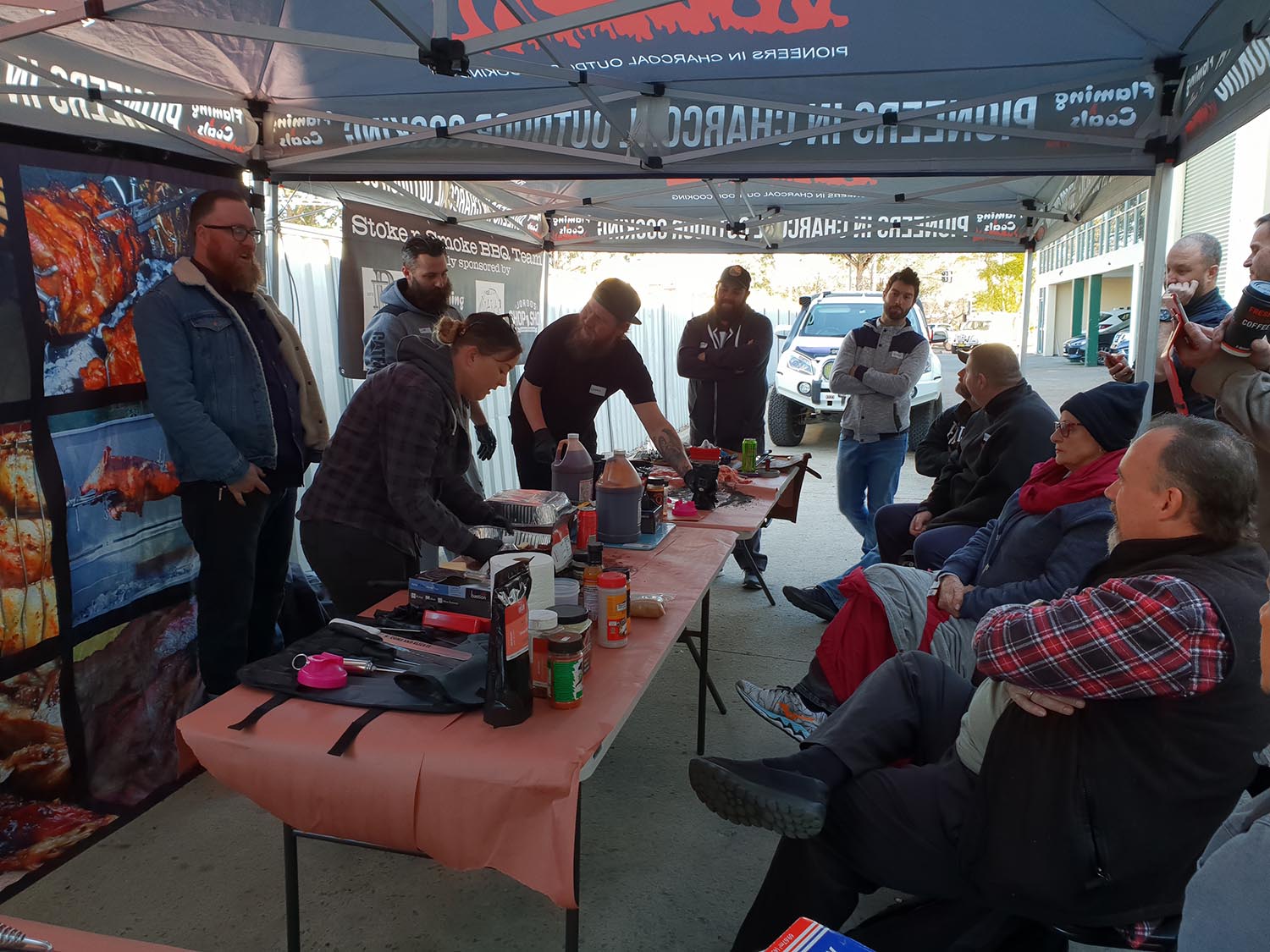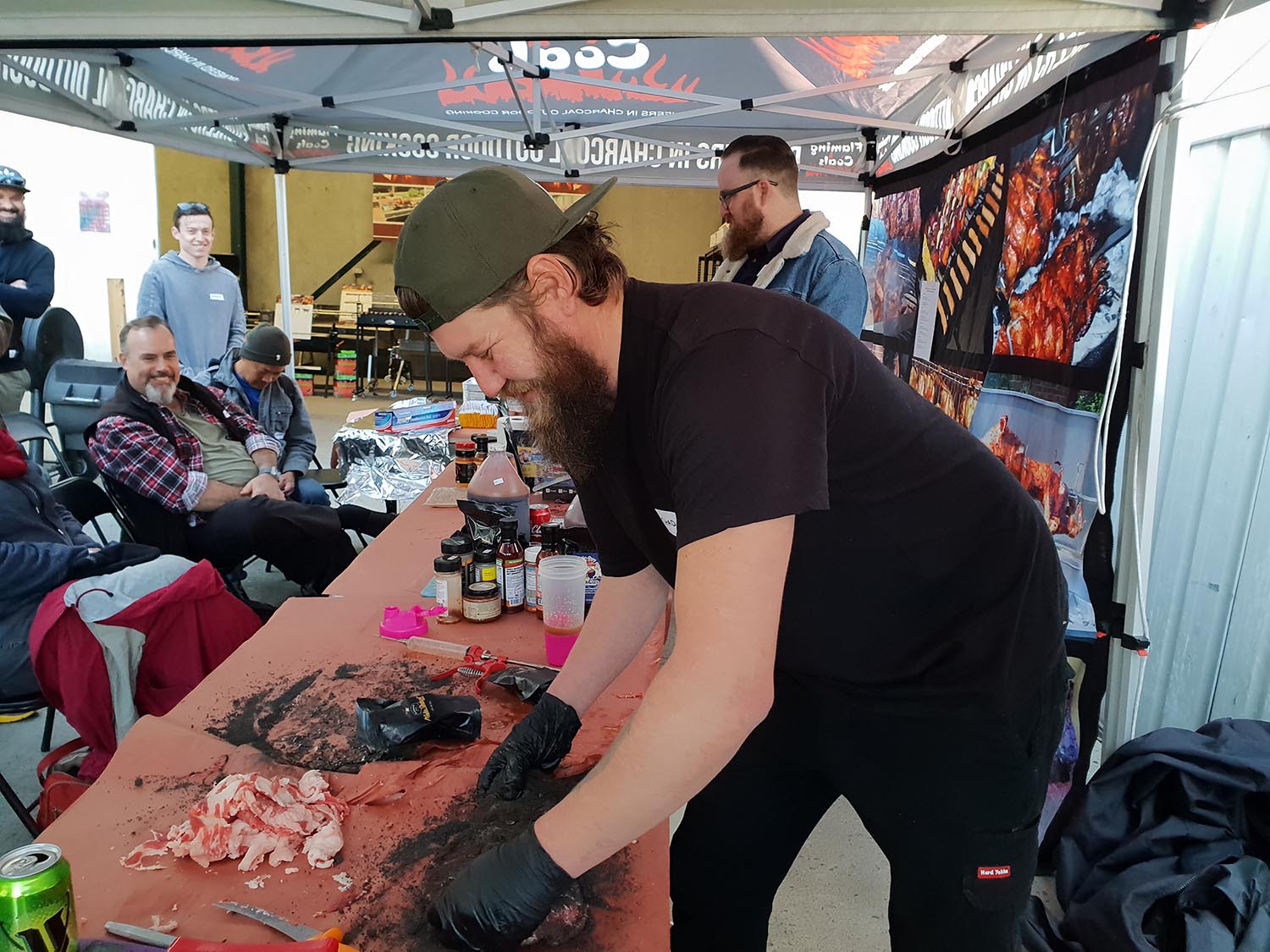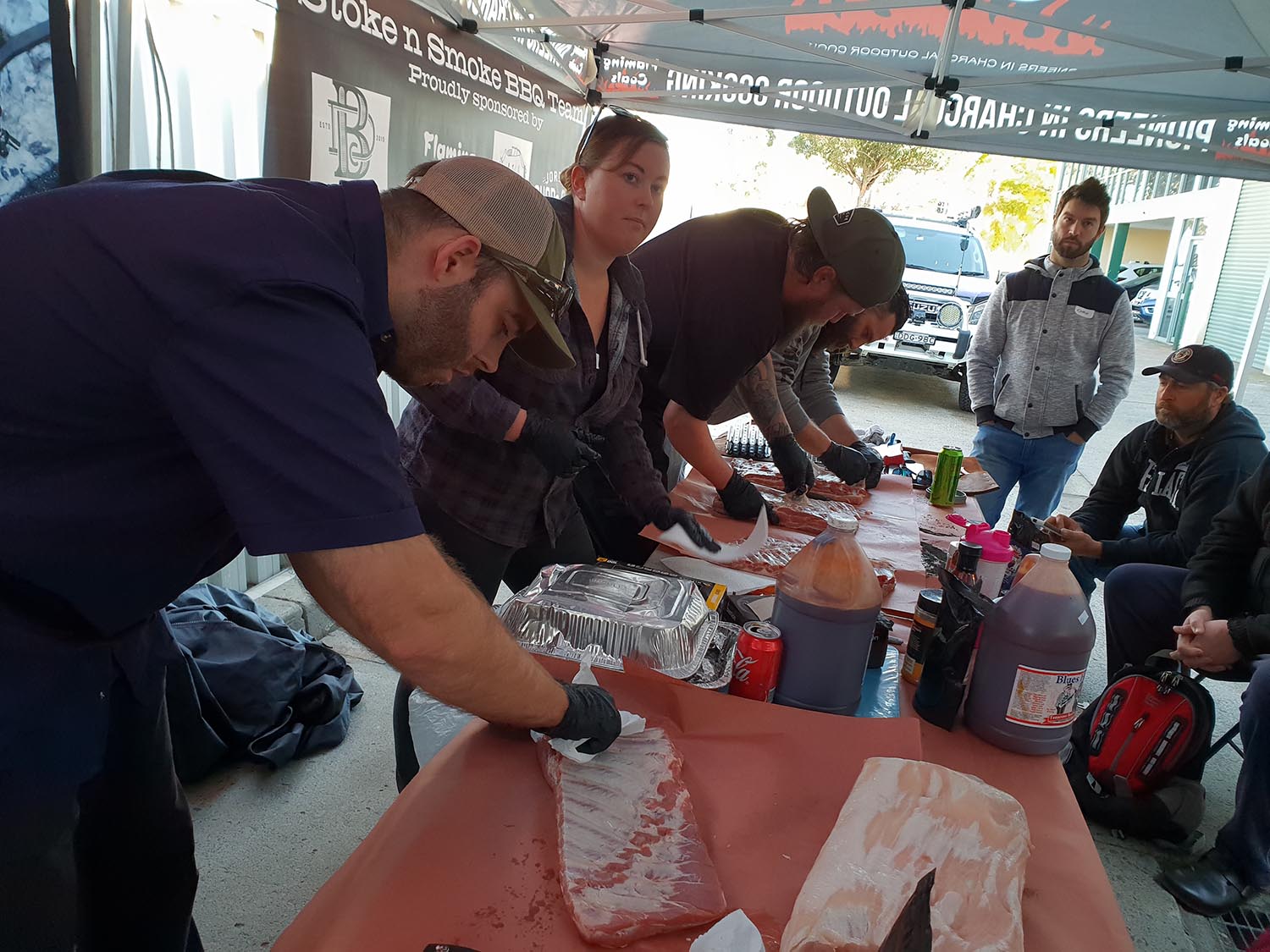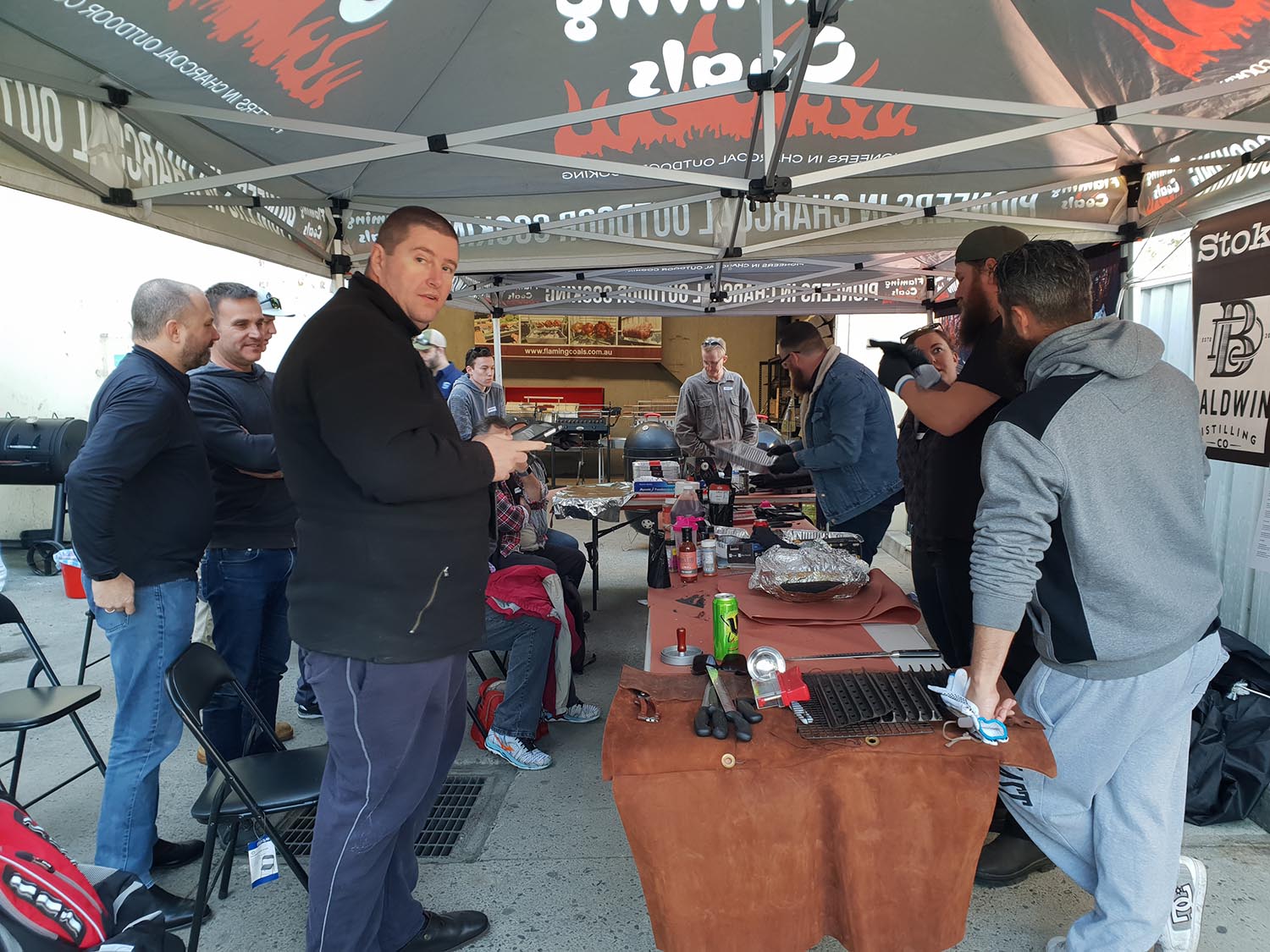 The class kicked off at 10:30 am with some travelling from as far as Forbes and Brisbane at attend. There was a mix of brand new customers we hadn't met before, customers who'd recently purchased their Flaming Coals Offset Smoker as well as customers who had been with us for years. The day was action-packed full of demonstrations and attendees getting some real-life experience in meat preparation, but there was also ample opportunity to get someone on one advice from the pit masters and get specific questions answered.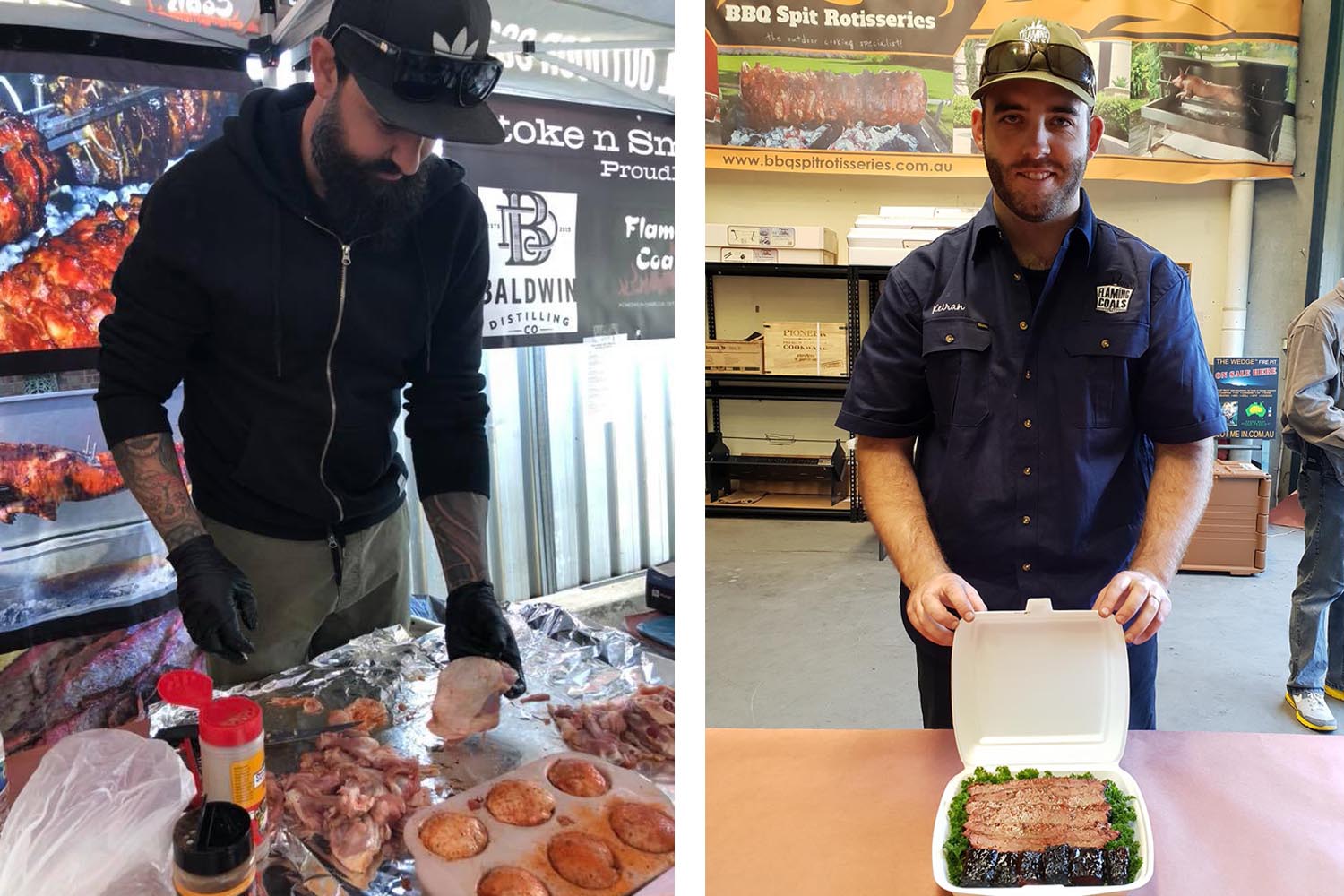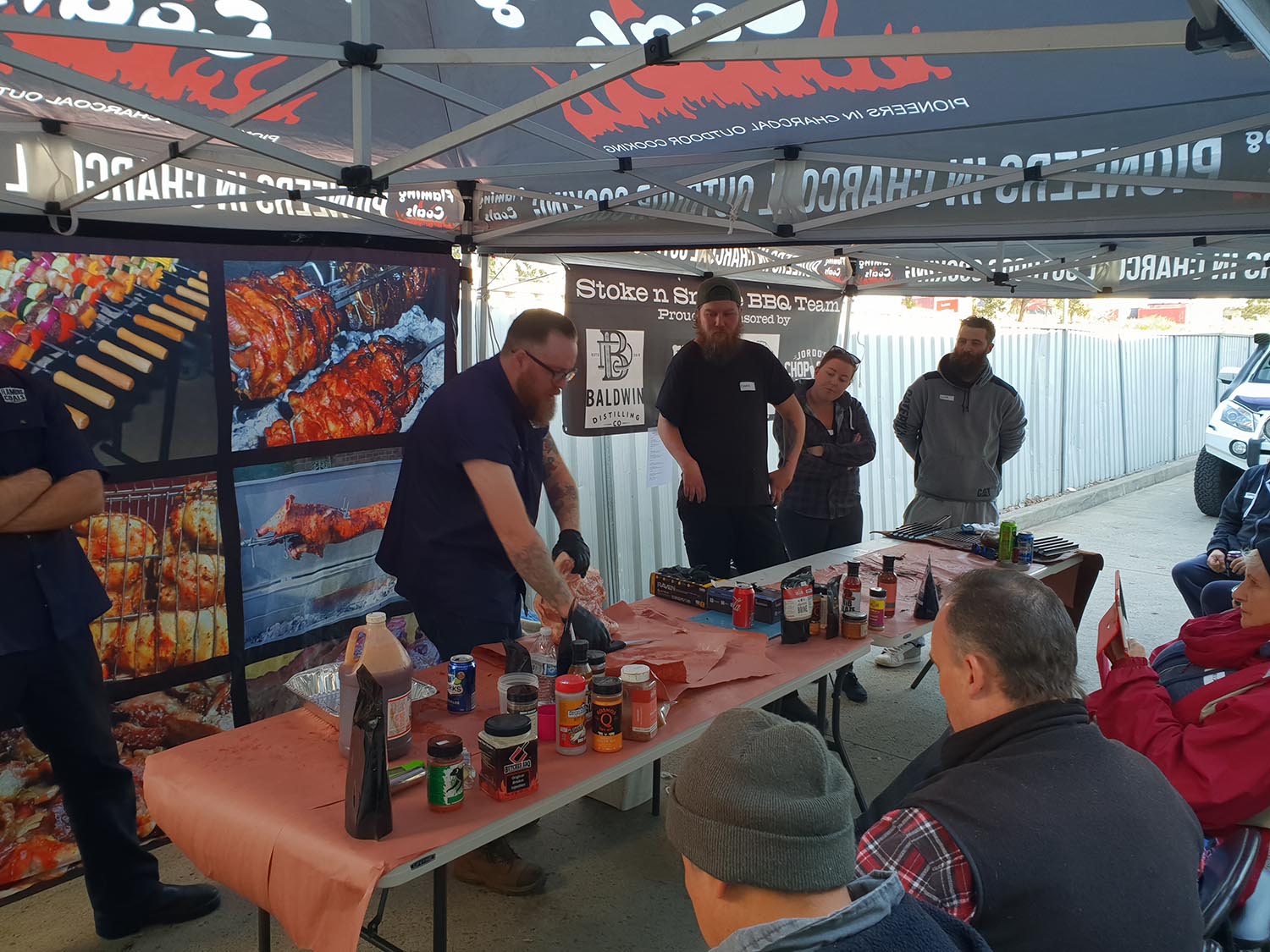 It's always great talking to customers and hearing where they're up to in their barbecuing journey. some people are already cooking on offset smokers, others on bullet smokers such as ProQ and one customer was thinking about opening up a low and low restaurant specialising in brisket and beef ribs. As a female who loves BBQ, I love seeing other female BBQ enthusiasts coming along to the classes also. Sure, we are still severely outnumbered, but we're making progress!
After attending one of our previous BBQ Competition Masterclasses last December, one participant registered his own competition team, "2SmokinArabs" and has now competed in several BBQ Competitions. He's also started catering at events, opened a pop shop take away joint for Ramadan last month and is looking at opening more pop-shops. We love being part of our customers' BBQ journey...you just never know where it might lead. The guys from 2SmokinArabs have now become good friends and Cam has been known to help them out at their pop shops during peak times.
As a small business owner, this is what keeps me going. We don't just sell someone a BBQ and that's the end of the transaction. We recognise that when someone buys a BBQ from us, they are relying on our product to perform and bring their family and friends together to create great memories. Running these Competition BBQ Masterclasses not only teaches people how to cook up great BBQ, but it really does bring people together to form brand new friendships. When you buy a BBQ from us, you become part of our family and we want to be part of those great memories with you.
So who won the competition?
Flaming Coals BBQ started strong by taking out the Brisket and Pork. It was a dead tie for chicken and that seemed to be the turning point with Stoke n Smoke BBQ taking out the pork ribs and burger categories. Stoke n Smoke BBQ redeemed themselves from the last time these 2 teams met earlier this year and took out the title of Grand Champion. Stoke n Smoke BBQ started out as customers of hours nearly 2 years ago when they invested in a Flaming Coals Offset Smoker for their catering business. They then went on to bigger things and purchased more smokers and spit roasters. Over time, the relationship grew and Chad and Bed from Stoke n Smoke BBQ have become close friends. Cam assisted Chad with cooking hints and tips in the early days and now with Stoke n Smoke winning this comp, as Cam said, "The Apprentice Becomes the Master".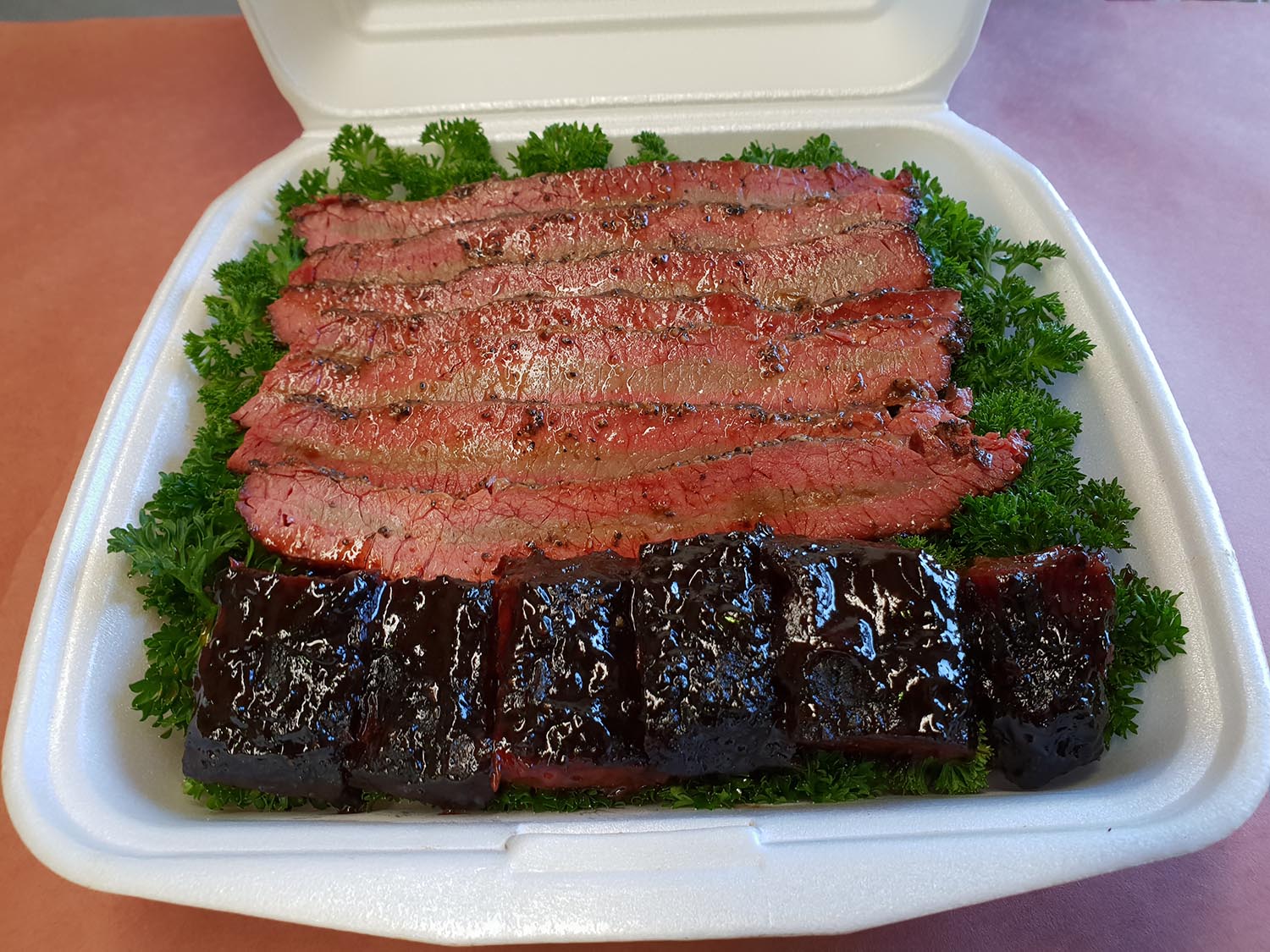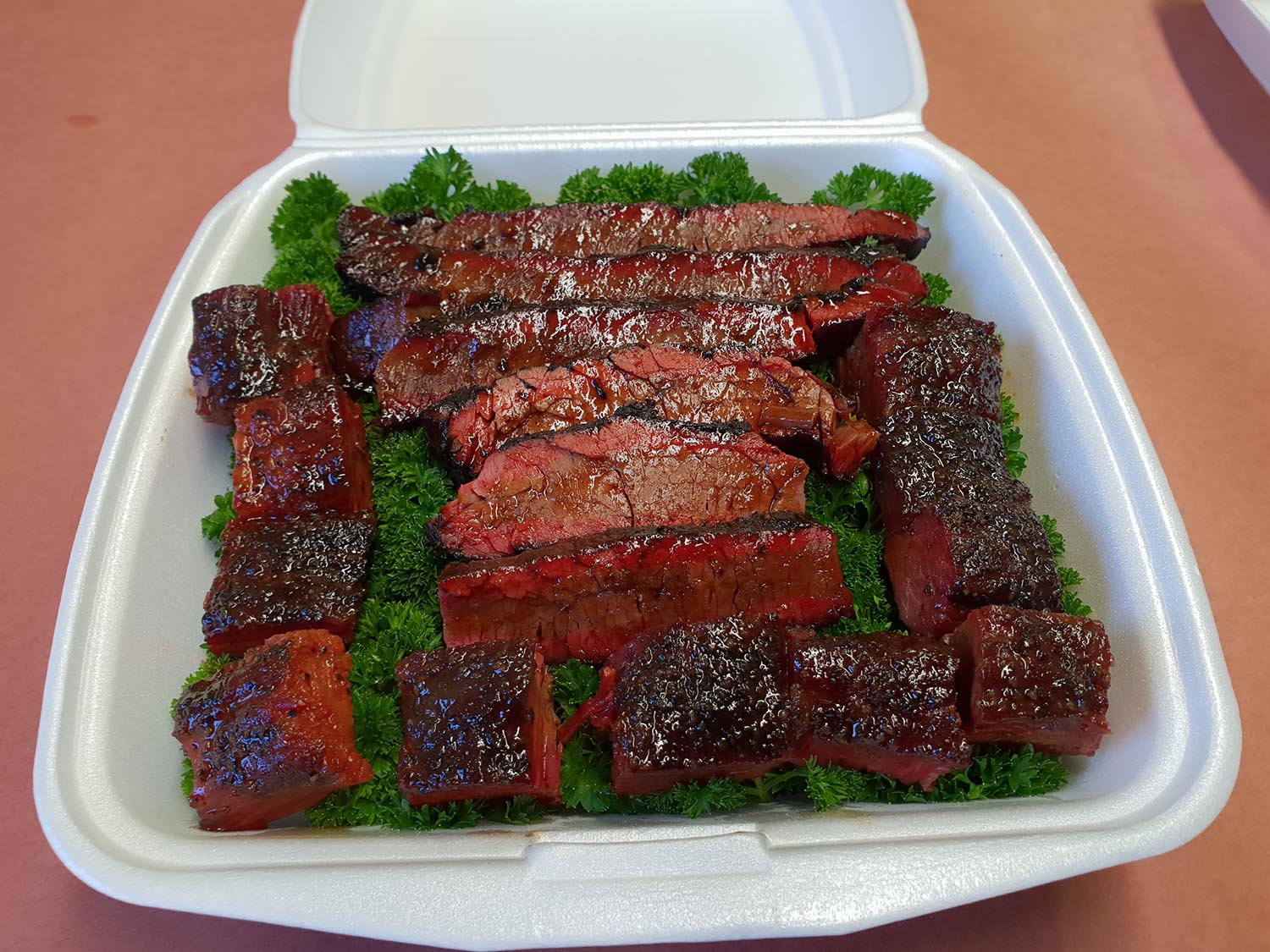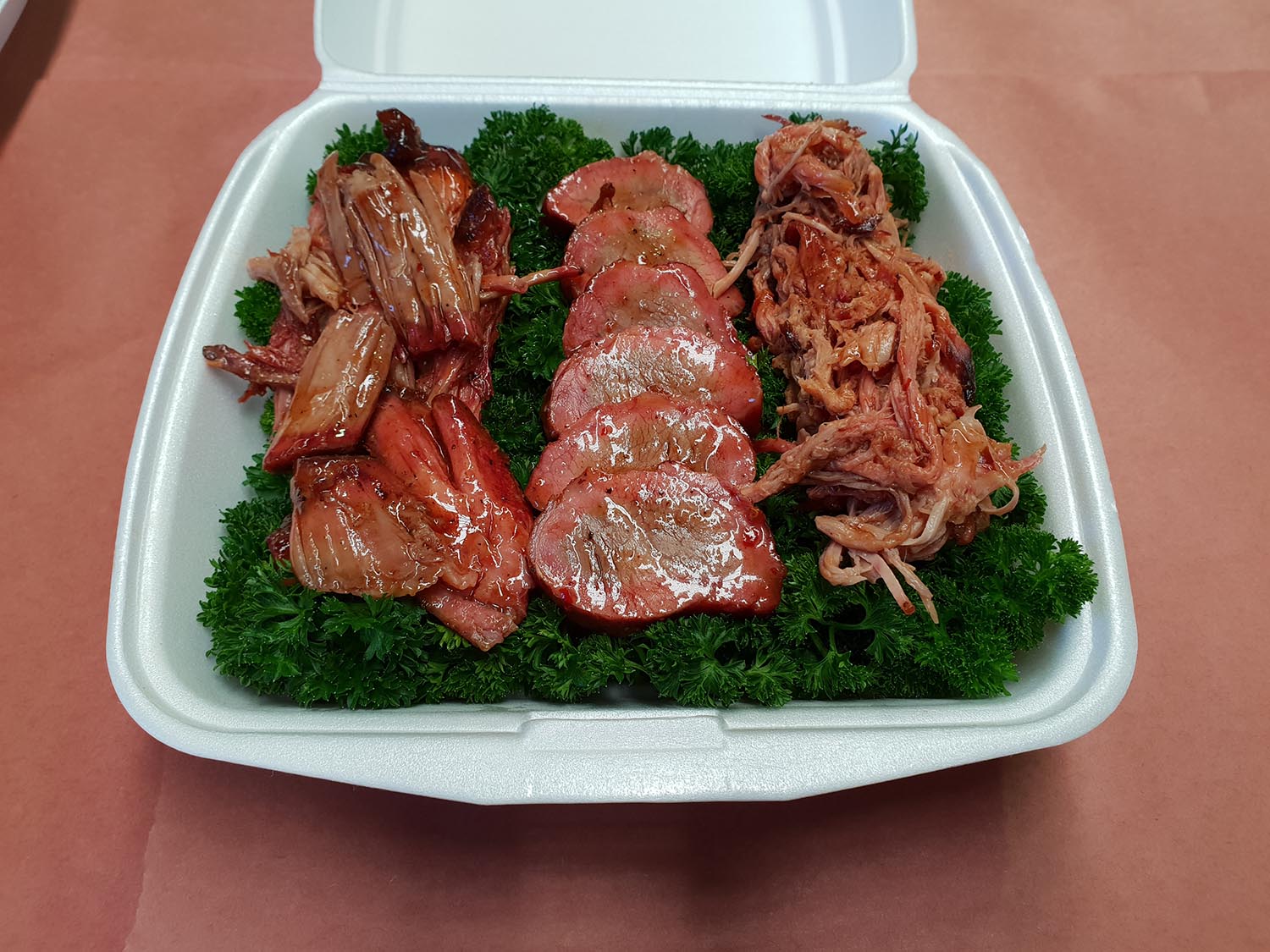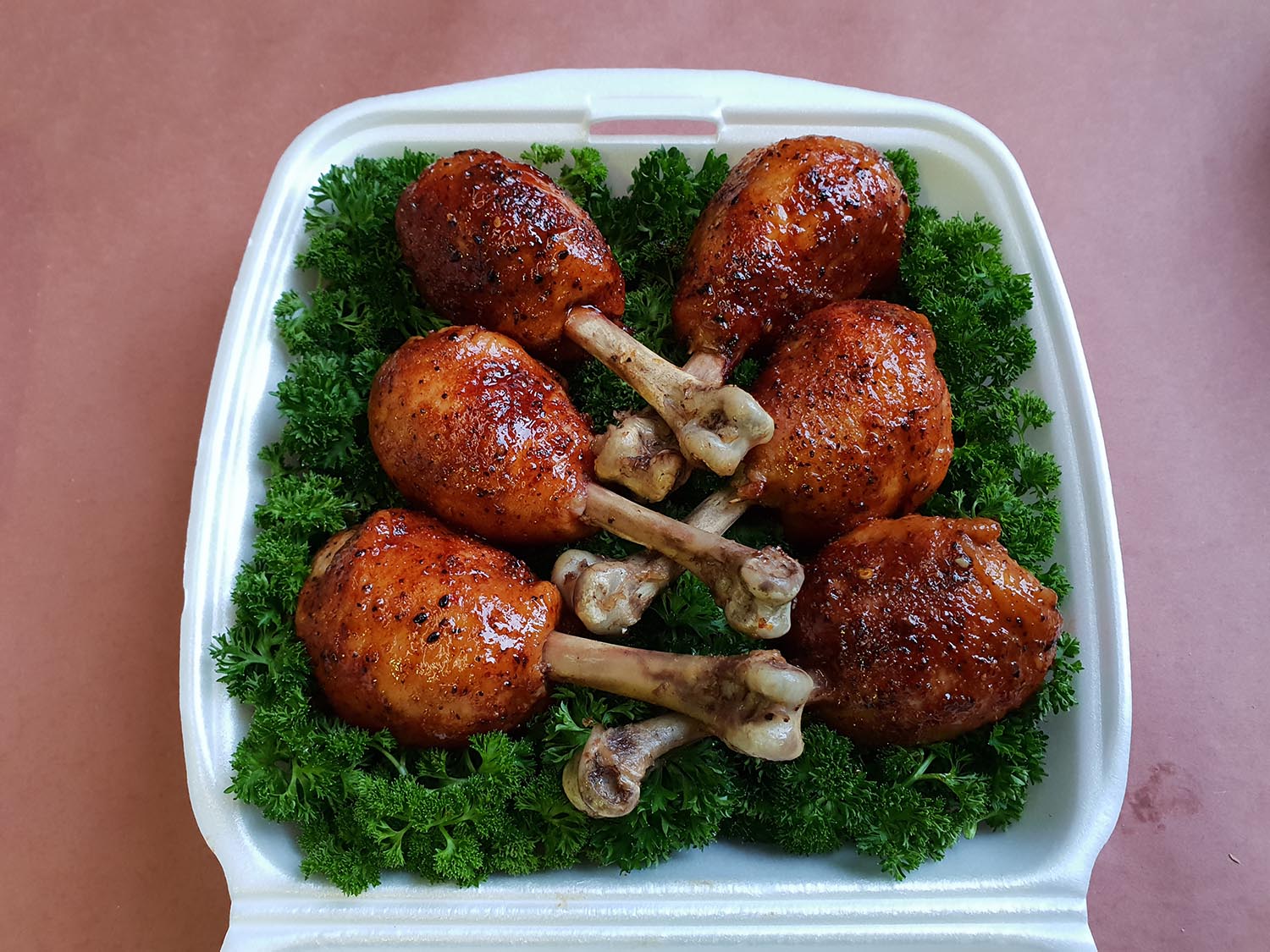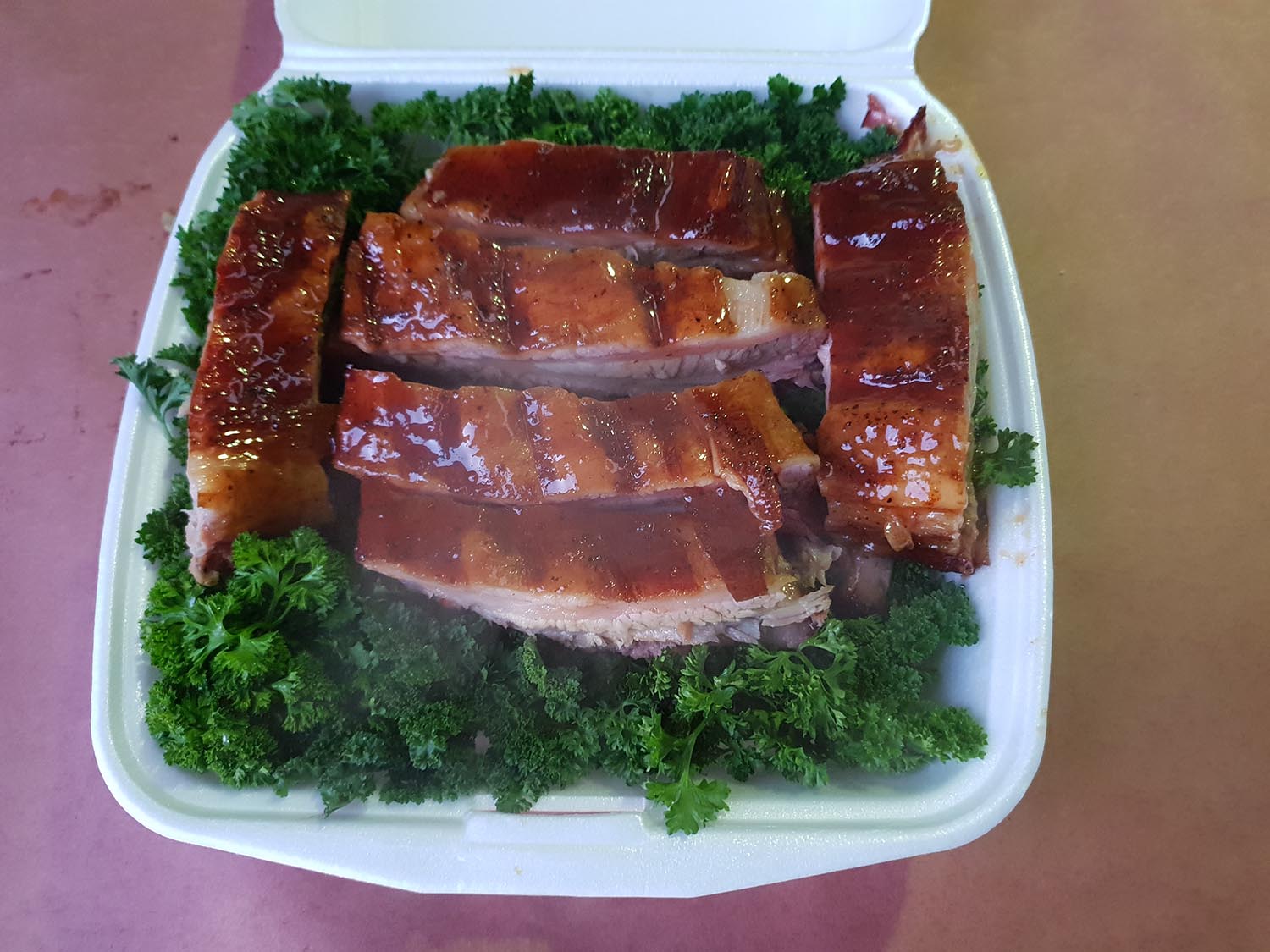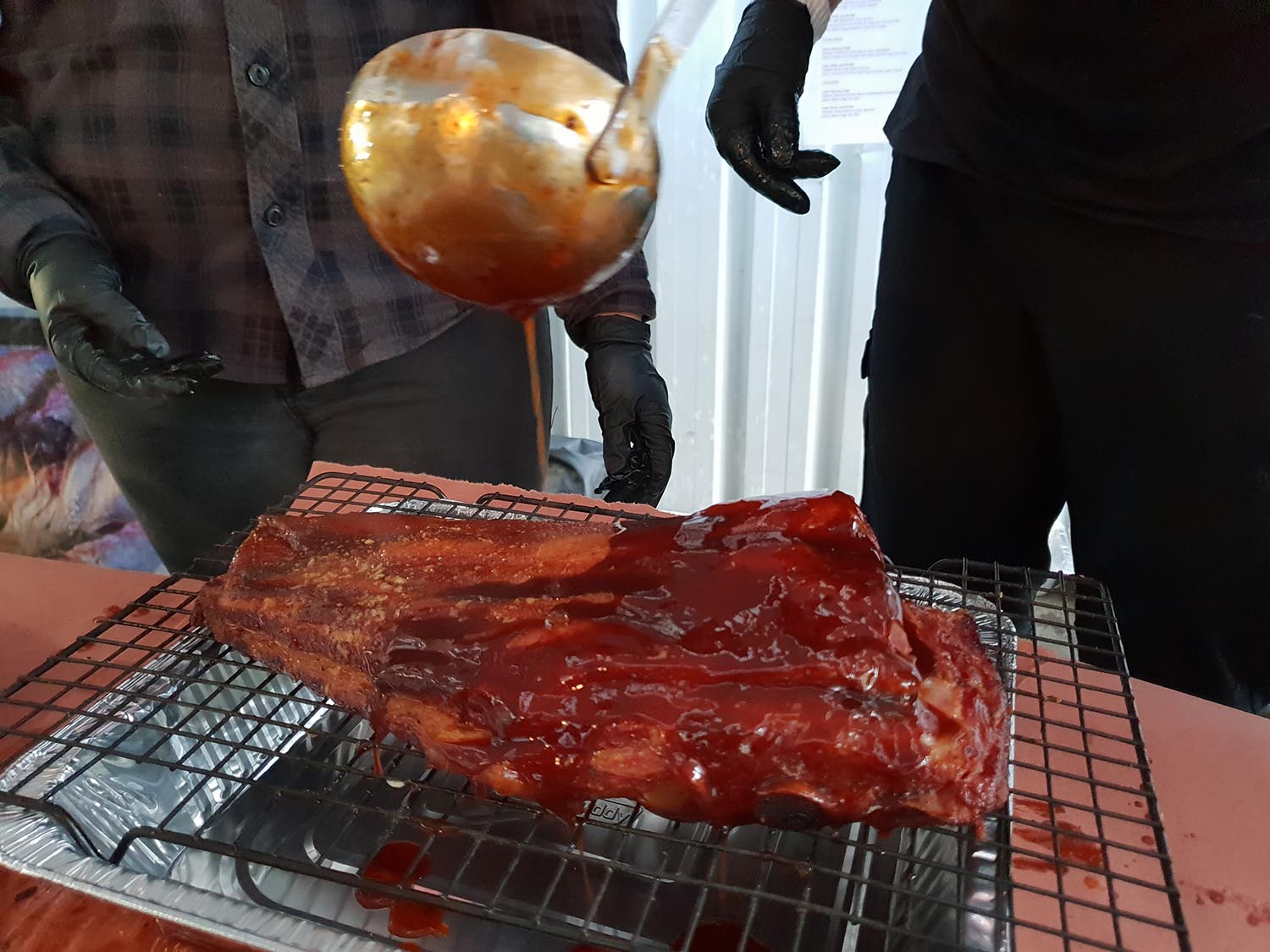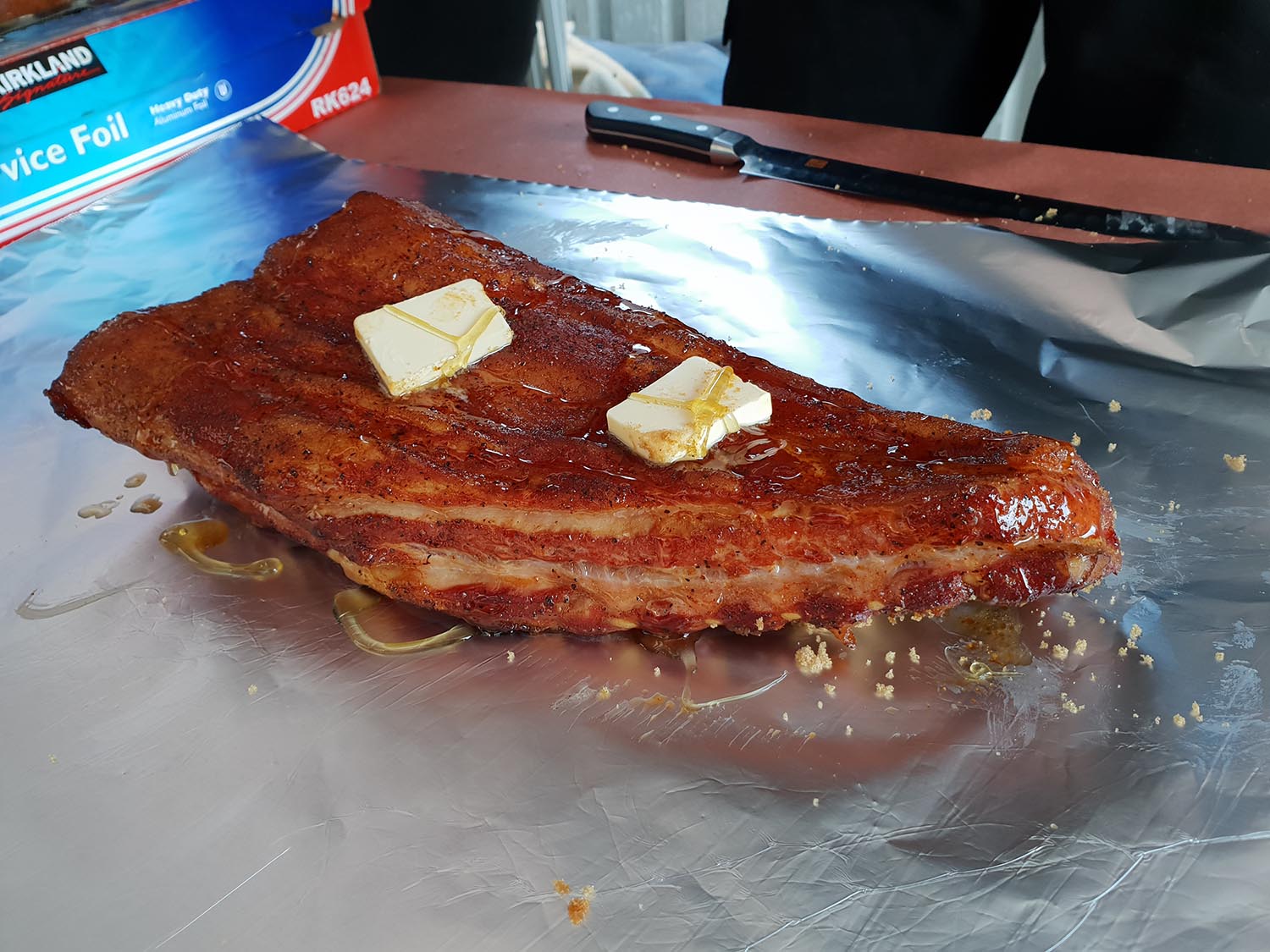 This is the 6th time we have run our BBQ Competition Masterclasses and post survey results show that 100% of attendees would recommend this class to others and that it is great value for money. If you're interested in learning more about low and slow BBQ, or you're after an amazing gift for the BBQ tragic in your life (fathers day is coming up- hint hint), check out the dates available in 2018 and come along.
by: Rhiannon Peterson
---