Serving the Community - Wood Fired Pizza Oven Installed at Brite Services
Giving back to the community is one of our core values at BBQ Spit Rotisseries and we believe, as quoted by Sir Winston Churchill 'We make a living by what we get, but we make a life by what we give'.
One way we do this is by donating prizes for fundraisers/trivia nights, providing free spit hire to schools/community groups and contributing financially to charities that are close to our hearts. This month we wanted to give a special shout out to Brite Services whom we had the pleasure of assembling and installing a
one of our wood fired pizza ovens
at their Broadmeadows division. Brite is a not-for-profit organisation that provides training and employment services to people with a disability. The organisation a broad range of packaging services to ocal businesses and also operates as a wholesale nursery.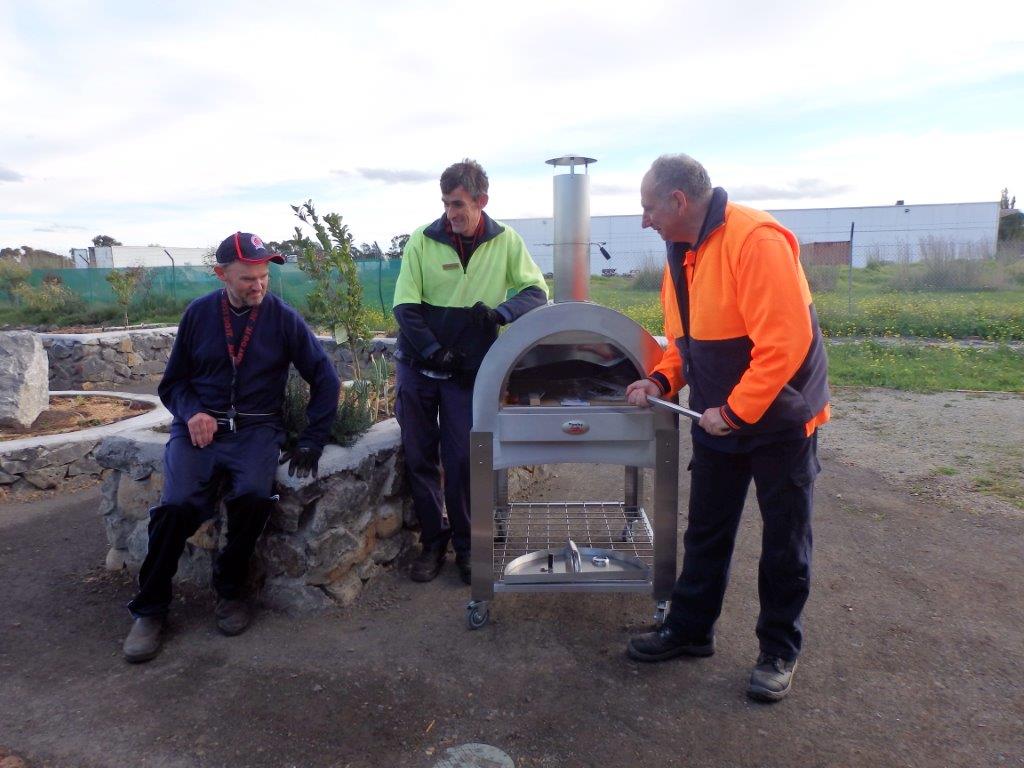 Community Development Coordinator at Brite Services, Paras Christou expressed her gratitude by saying "Brite Services is very excited to have received their Wood Fired Pizza Oven lovingly assembled and delivered free of charge by BBQ Spit Rotisseries. We can't wait to fire it up and anticipate many wonderful events enjoying pizza. The wood fired pizza oven will be used by Brite supported employees as part of the Brite Services Garden Kitchen and Sustainable Gardening project, delivering a hands-on healthy cooking and gardening program." The staff at Brite will soon be cooking up gourmet wood fired pizzas complete with organically grown herbs from their Brite Herb Farm enterprise. Can't wait to get some photos of the oven in action!
Brite is holding a Trivia Night at 7pm 26th July at the Coburg Town Hall, 90 Bell Street Coburg. $35 per head ($25 concession).
For more information about Brite Services, to donate or to attend the trivia night, please phone 03 9309 5111. No matter how small of a donation you can spare, every little bit helps. All donations will go towards the Brite Services Garden Kitchen and Sustainable Gardening project. And remember, as spoken by Anne Frank "No-one has ever become poor by giving"
by: Rhiannon Peterson
---