What is a BBQ Competition
What is a BBQ Competition?
Despite what The BBQ movie says, competition BBQ isn't really about a knock about everyman named 'Dazza' who inherits a rum barrel BBQ that originally arrived on the Endeavor with Captain Cook and competes against Manu for honours in the steak category.
Competition BBQ is a fun but serious world of precise turn in times and monitoring cooks at all hours of the night (depending on what is being cooked, of course). Teams compete for prizes and bragging rights in various categories including brisket, steak, chicken, lamb, pork, sausage and more.
Competitions are run under strict guidelines that cover the time the fires can be lit, when the meat can be removed from cryovac seals and how many serves need to be presented for judging. The meat needs to be prepared, cooked, sauced and ready to be delivered to the judges at the prescribed hand in time. If that time is missed they're out of the competition - there's no 'just grab another drink, it'll be ready soon' type stuff here.
To ensure everything is kept on a level playing field all teams are given identical polystyrene take away boxes to hand in their food for judging. Teams generally present their entries in those boxes on a bed of parsley or kale. Judging is anonymous and all judges are accredited by the Australian BBQ Alliance.
A BBQ competition is an event, If you're into smoking meat and BBQ or think you might like to be a BBQ competition is a great place to visit, check out the equipment, watch the teams cook and pick up some secrets from the pros.
BBQ Spit Rotisseries was proud to host the Flame & Coals BBQ Battle on the 8th Sep 2019. Check out the wrap up of the event here.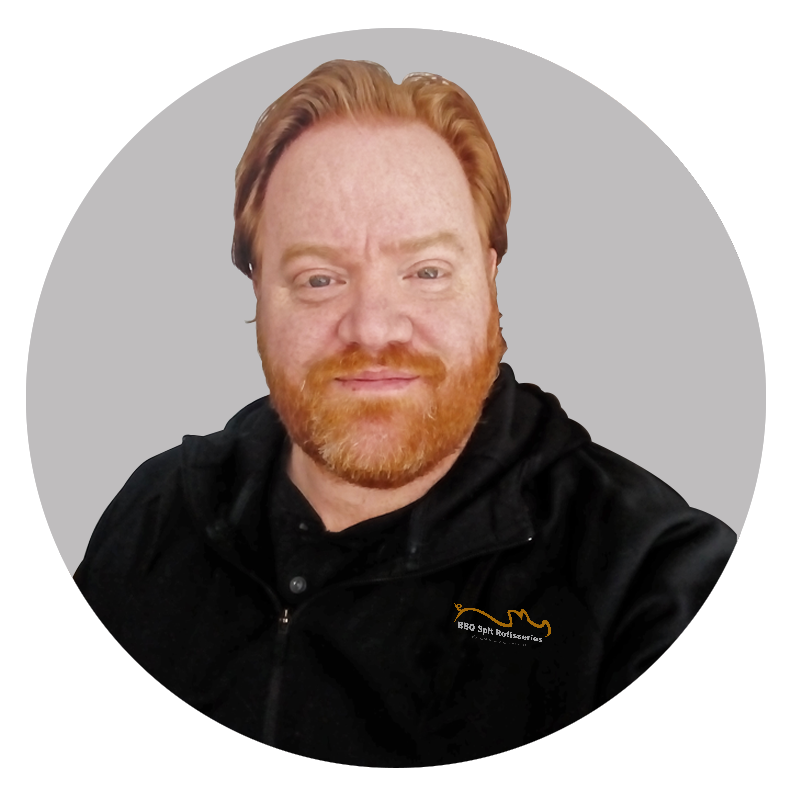 by: Mat Holbrook
---