Flaming Coals Offset Smoker Pulls Some Impressive Results at Meatstock
If you couldn't attend the Melbourne MeatStock BBQ Festival last weekend, you missed out on an amazing weekend! While it was scorching hot on Saturday and blowing a gail on Sunday, the weather didn't keep BBQ lovers away with crowds reaching capacity.Some of the main attractions included the BBQ competition sanctioned by the Australasian BBQ Alliance, Butcher Wars, Barber Wars, bands playing live on stage, BBQ masterclasses and of course more BBQ than you could ever imagine eating in one day!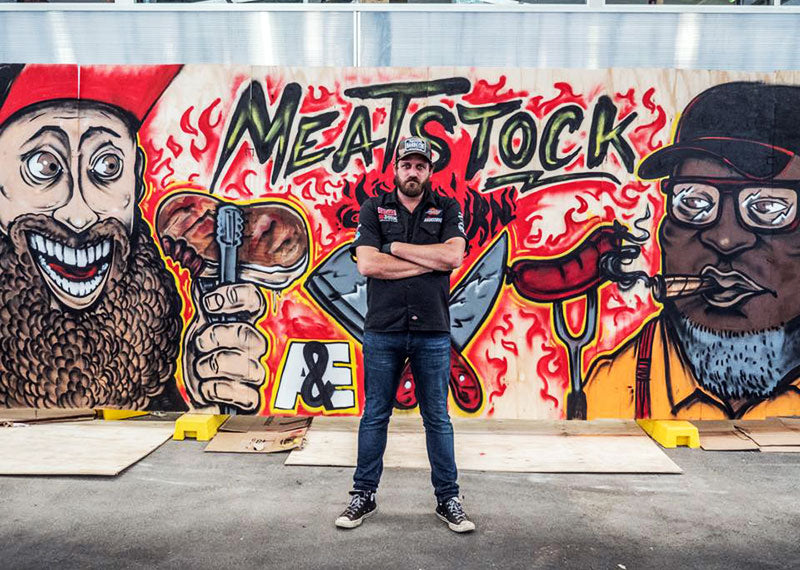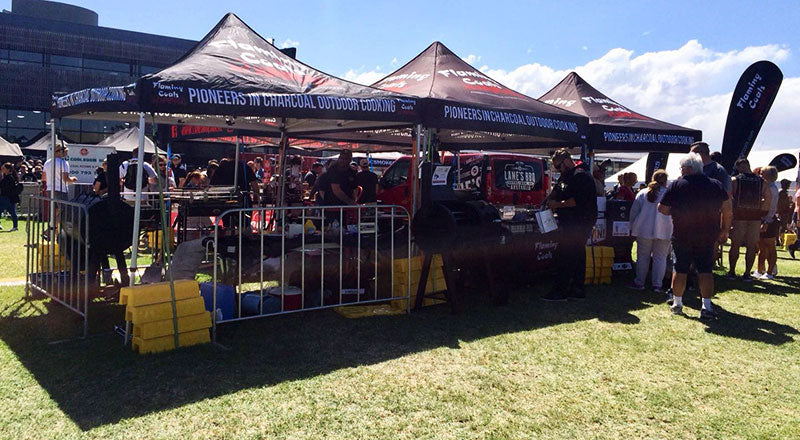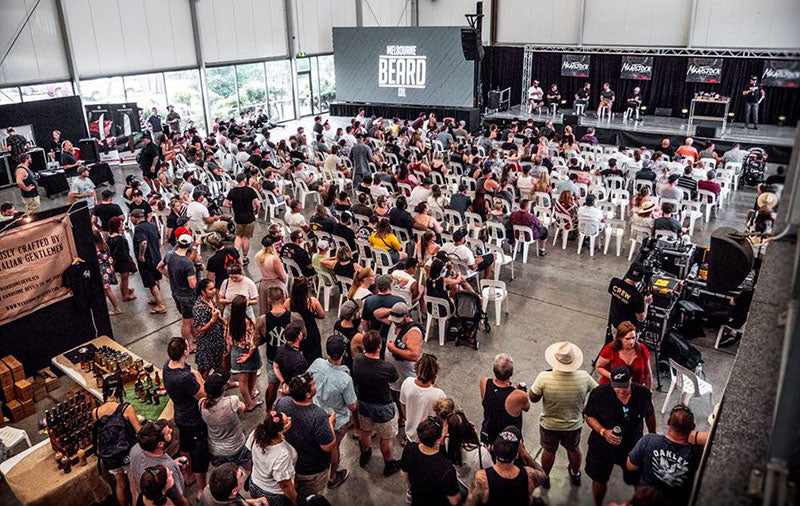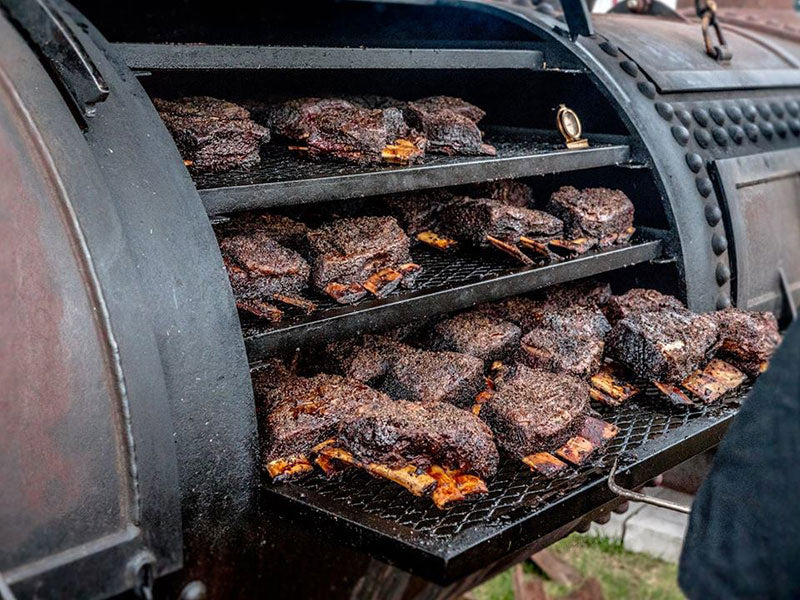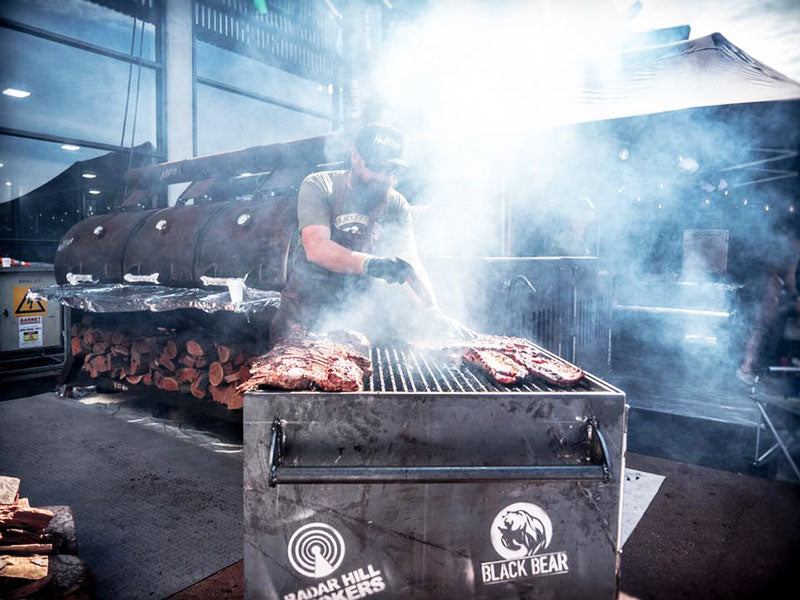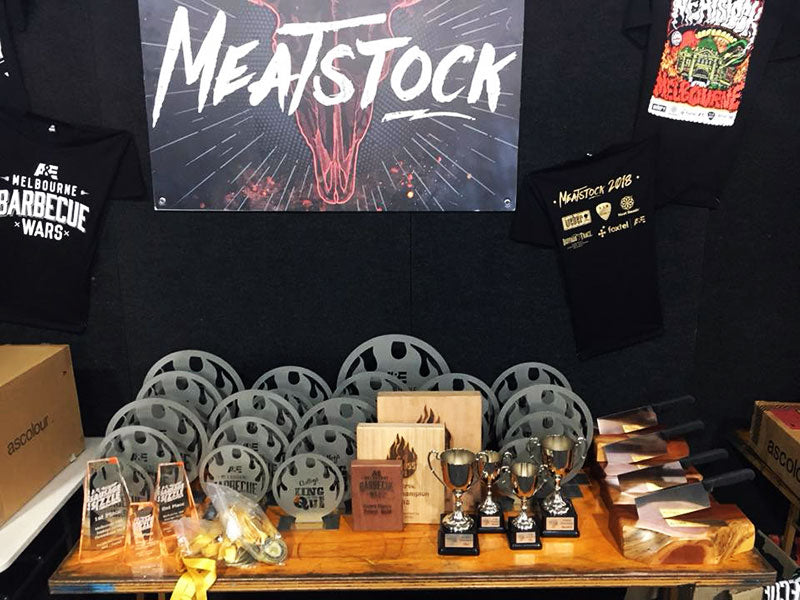 For those of you who missed out, don't worry, we pulled together a few of the event highlights to share with you all. And if you're in Sydney, Meatstock will be happening all over again on 5th/6th May.
Our team did an amazing job on the weekend with Cam doing lots of demos and talking people through the meat smoking process and Jarrod and Ben talking people through all the spits and meat smokers we had on display.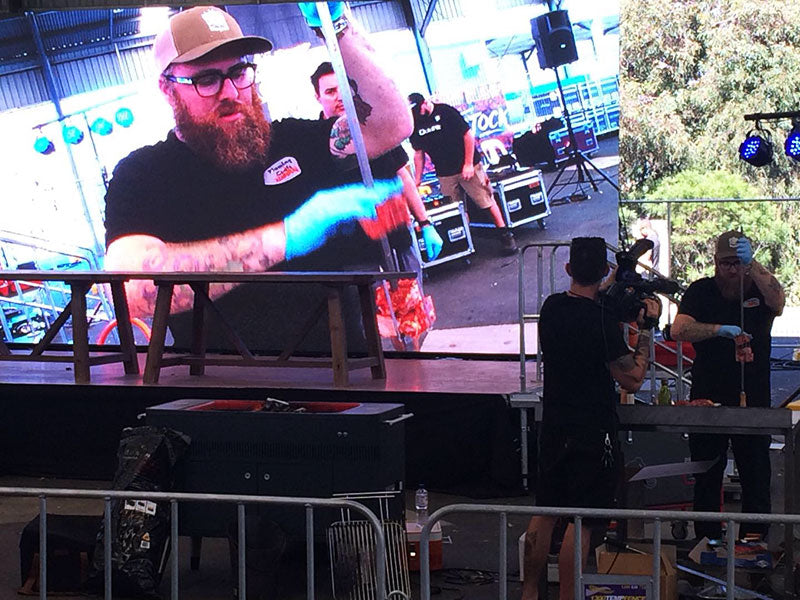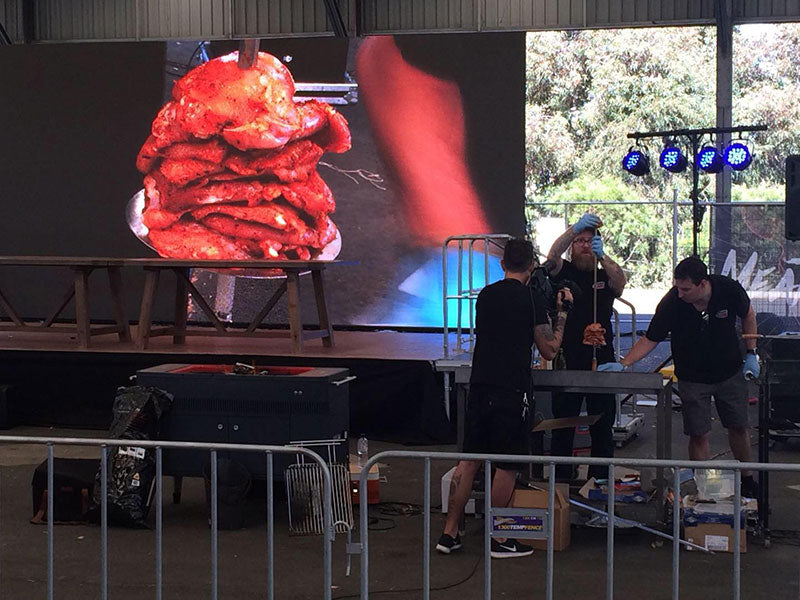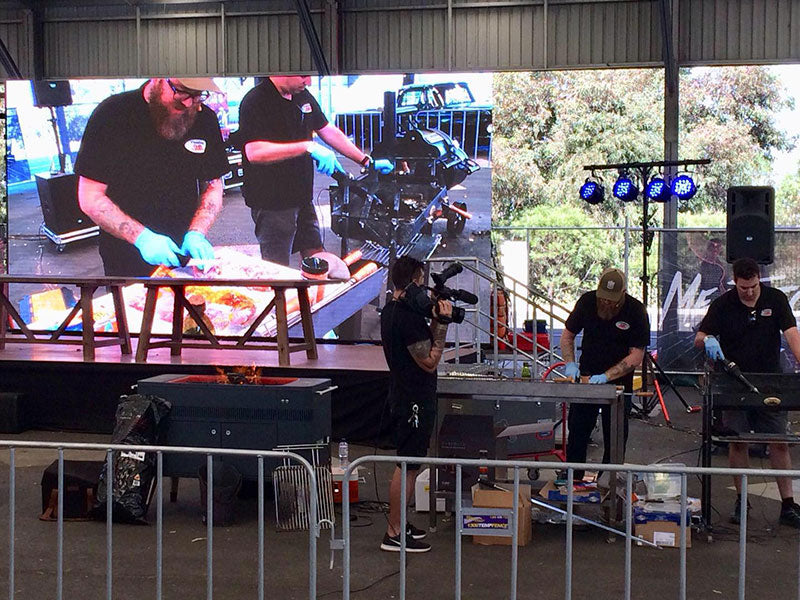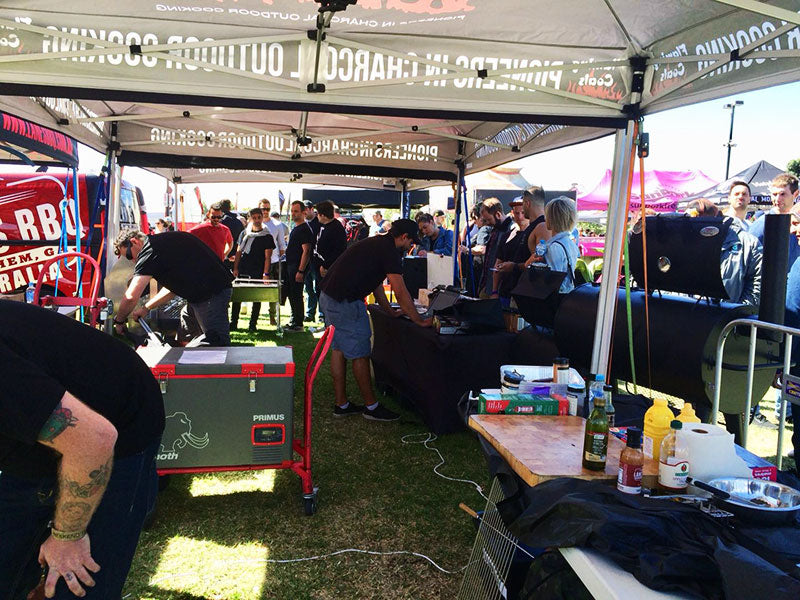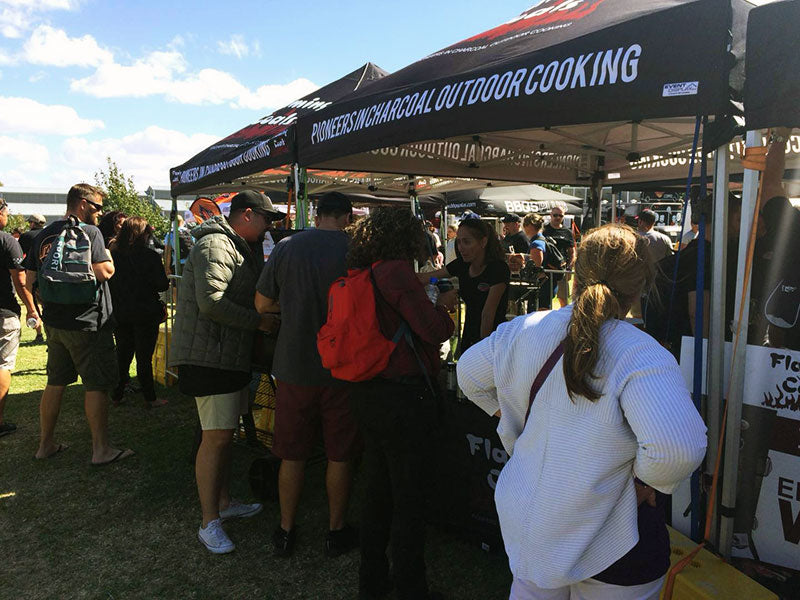 I had the privilege of tasting some amazing BBQ put up by a couple of the BBQ teams we sponsor, Moist BBQ, Stick Pits BBQ and Stoke and Smoke BBQ. All 3 teams cook on the Flaming Coals Offset Meat Smoker with Sticky Pits BBQ taking out the prestige title of Reserve Grand Champion at the Yaks BBQ Festival in 2017.

50 teams competed over the weekend, below are the results from our 3 Flaming Coals sponsored teams:
Brisket: Stoke & Smoke 8th, Moist BBQ 12th
Chicken: Sticky Pits 16th
Lamb: Sticky Pits 10th
Pork: Moist BBQ 4th
Pork Ribs: Sticky Pits 9th, Stoke & Smoke 12th
Overall: Moist BBQ 16th, Stoke and Smoke BBQ 26th, Sticky Pits 28th all cooked on the Flaming Coals Offset Meat Smoker
Here's some images of their handed in boxes that did us proud.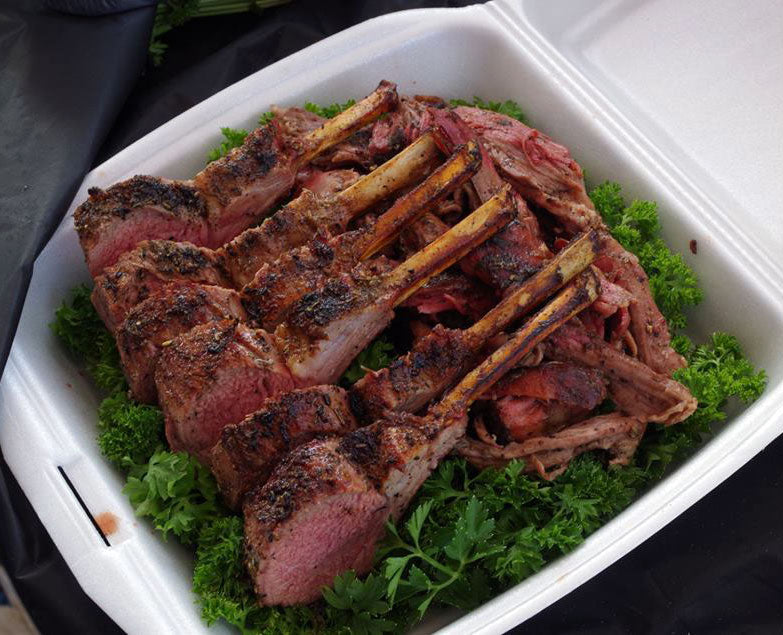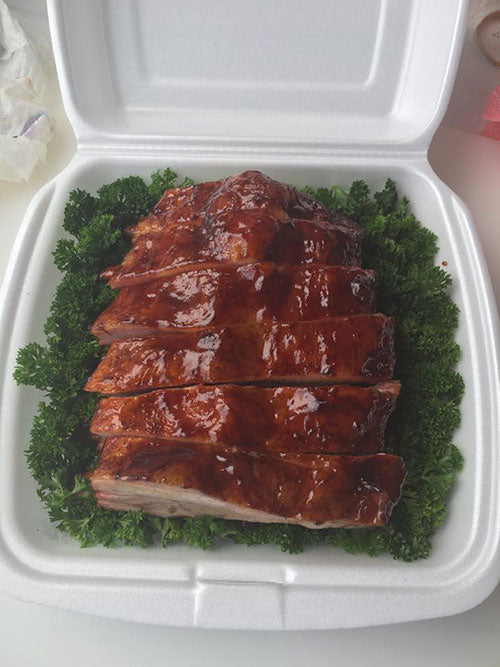 As you may have gathered, we're all passionate about barbecue and love helping as many people as we can. If you're interested in getting into meat smoking and not sure where to start, give us a call, or pop into either Seaford or Moorebank and we'll have a chat. We have BBQ Competition Masterclasses in both stores so make sure you check out the dates and register before they sell out. Numbers are capped at 16 people per class so we can make it really hands on.
We also have a spit roasting recipes guide and a smoking recipes guide to help newbies get started.

Click here for Spit Roasting Recipes Guide and/or click here for Smoking Recipes Guide.
by: Rhiannon Peterson
---