Jumbuck Mini Spit Review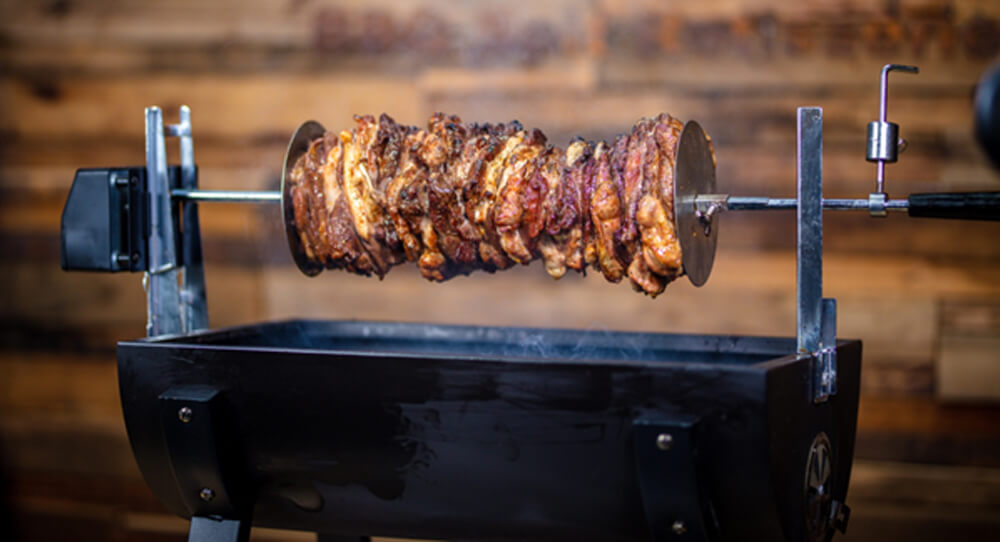 Hi, my name is Michael. I work in Marketing at BBQ Spit Rotisseries and today I am going to talk about my honest opinion regarding the $89 jumbuck mini spit purchased from Bunnings Warehouse. You've probably heard of all of the fuss on facebook or even TV news stations. The jumbuck mini spit has well and truly exploded across Australia.
I've owned my Jumbuck Mini Spit for two years now, the short story? I absolutely love it.

First impressions:
Initially I thought, absolutely cheap, how good could it be? Well for the price point this spit absolutely knocks it out of the ball park. When you are spending sub $90 for an entire spit that produces incredible results - really who isn't going to be happy with that?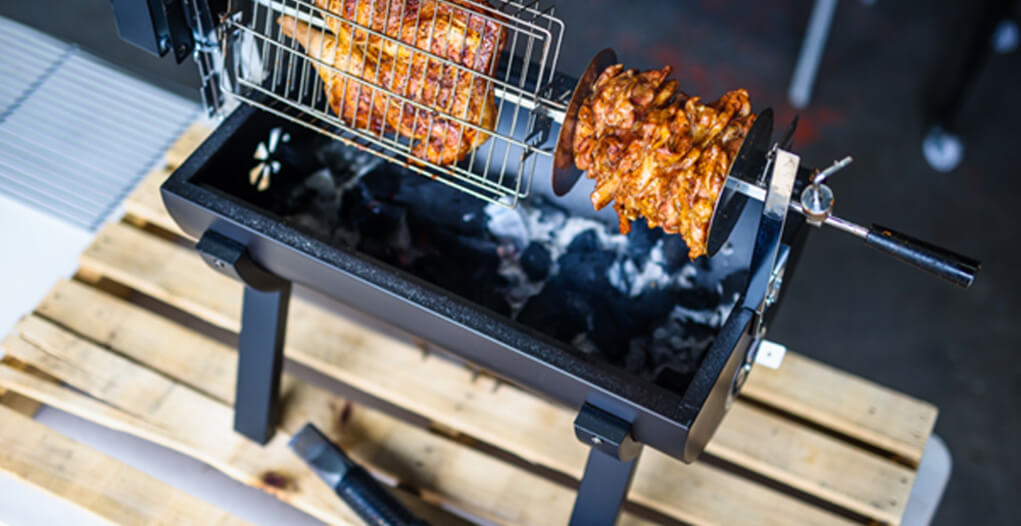 Assembly was easy. The product is solid and getting great results isn't complicated.
Variations:
The Jumbuck mini spit comes in two variations
The Jumbuck 'Novo' Small Charcoal Spit Roaster

The Jumbuck 'Rondo' Small Charcoal Spit Roaster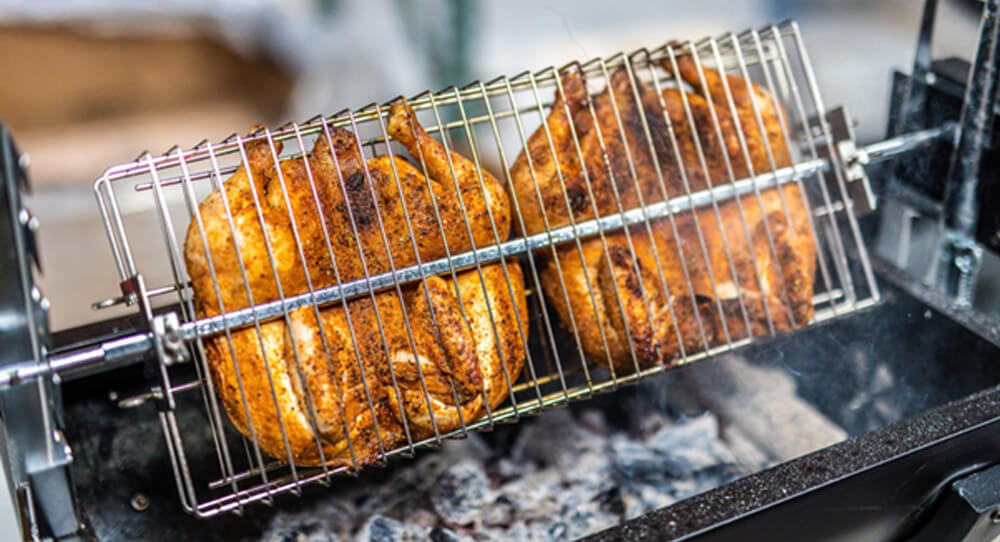 Now, what's the difference you may be asking? Well, it's really quite simple. The 'Novo' comes supplied with a battery-operated motor. This is perfect where you don't have access to mains 240v power when you are out camping or travelling or just don't have external power at your house.
The 'Rondo' is the electric version that runs on 240v mains power.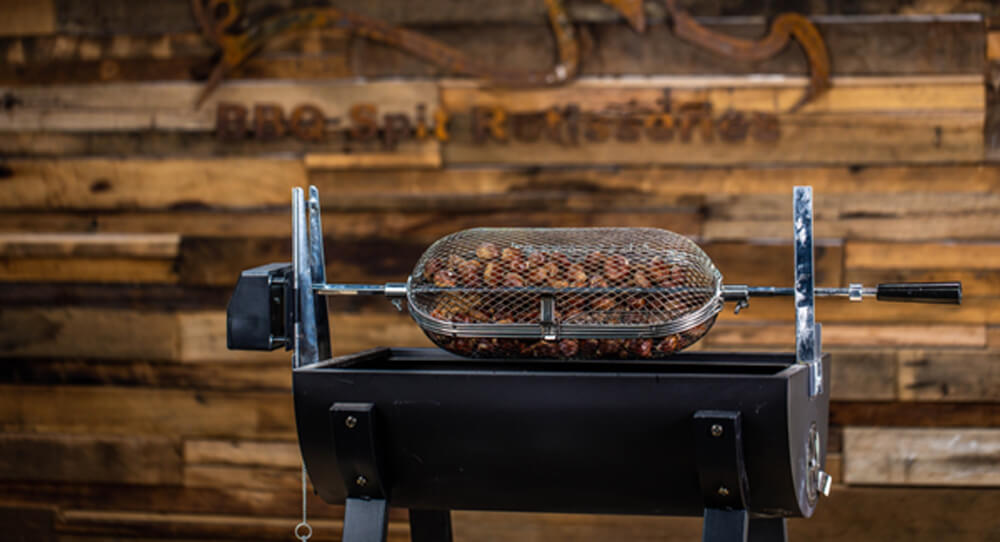 The decision on which to buy from Bunnings Warehouse is totally up to your circumstances. However, you can get the best of both worlds and buy the other motor if you want options. Perhaps you want the electricity for home and the battery when you are out camping. I will note that these motors are EXTREMELY energy efficient, so you will get many cooks from the batteries.

You can buy a 10kg electric motor and you can buy an 8kg battery motor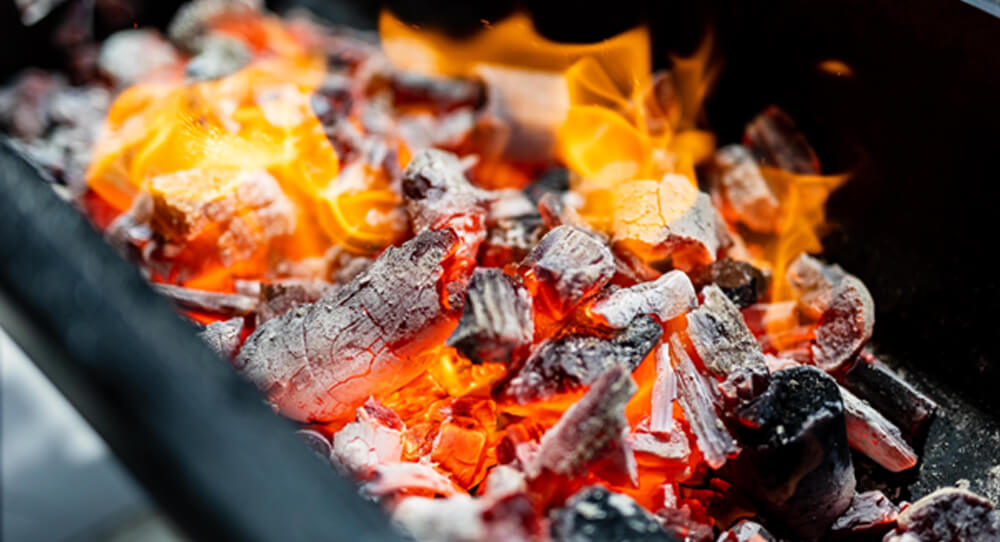 Value for money:
Coming in at an absolute steal of just $84.90 the Jumbuck mini spit is the epitome of cracking value. At this price point it really doesn't matter what level of experience you have in spit roasting you can buy one, and try it out. See if you love it or work out if spit roasting isn't for you.
Don't let the price fool you, this price point doesn't mean it's not equipped for the job at hand. A quality motor that can handle a decent load and make you look like an absolute genius spit master to your friends and family.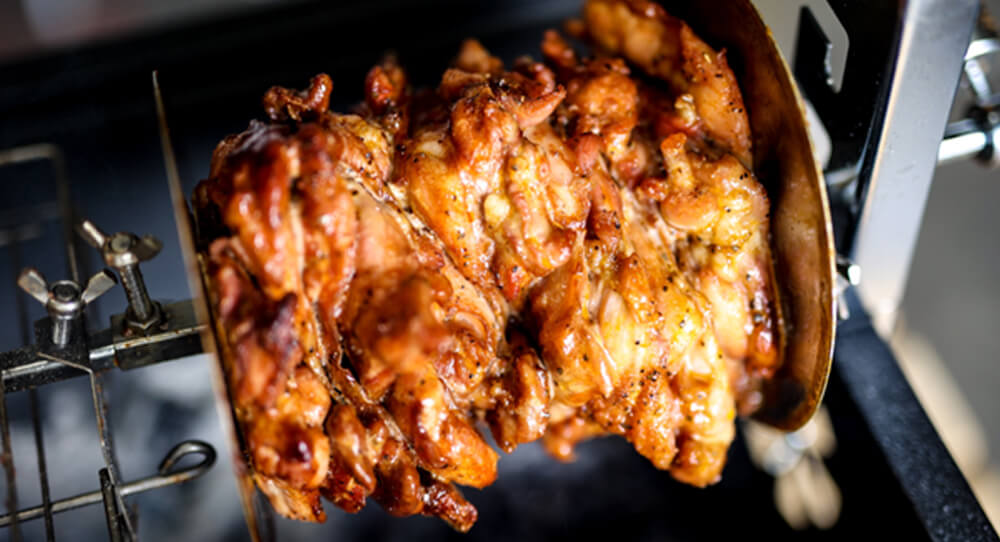 One main consideration when buying the jumbuck and where you can tell the units are made at a price point. Is the use of 'chrome' skewers and prongs. Over time the chrome may chip or break down and potentially that metal could contaminate your food. We always recommend to our customers to invest in better quality accessories that are 304 food grade stainless steel, just for peace of mind.
Ease of use:
When it comes to assembly, there really isn't that much to do with the jumbuck mini spit. Simply attach the legs to the body of the spit, attach an air vent, put on the uprights to support the skewer and you are pretty much ready to go. It really is that simple.
We created an assembly guide video for you

The simplicity of this unit is why it is generating so much popularity across Australia, I dare say 100s of thousands of units have been sold and for good reason. The product is solid.

Cooking is easy. Load up your skewer, light some charcoal, turn on the motor and you are cooking in minutes. What's not to love about that?
Accessories:
Having the right accessories for your jumbuck is probably the most important aspect of getting incredible results. Like with everything in life the right tools will make the job so much easier and more enjoyable.
We mentioned earlier that 304 food-grade stainless steel is imperative to ensure your food safety. All of our jumbuck mini spit accessories at BBQ Spit Rotisseries are food safe. This doesn't just help with the safety but also means cleaning up is a dream, dishwasher safe.
Want more information on accessories? Watch this video.
Here are a few basic accessories that will make your experience so much more enjoyable.
You can find all of our jumbuck mini spit accessories and kits
Improvements I'd like to see:
The skewer support on the jumbuck mini spit is a bit whimsy, meaning one side of the skewer can fall, especially while carving. However, this is probably me just being a bit nit-picky more than an actual issue with the unit.
Final thoughts:
One of the things I love about barbecue is that it brings families and friends together to share great food. At such a low-cost entry point this product really does help facilitate that mission. Cooking over a fire in my opinion is the best way of cooking and I love seeing so many passionate people come into our store to get accessories for their jumbuck mini spit.
The product really has brought so many new people into the market and ultimately that's a great thing. The jumbuck has been a game changer and we hope it continues to inspire the next generation of BBQers to get involved and try out spit roasting.
Thanks for reading, and happy BBQing!
*Please note the opinions expressed in this article are purely those of the author and do not represent those of BBQ Spit Rotisseries. All efforts have been made to ensure the accuracy of the information provided. BBQ Spit Rotisseries is not affiliated with Bunnings Warehouse or Jumbuck in any way and have received no compensation for writing this article.
Check out our range of Spit Roaster
Check out our Recipe Blogs


by: Michael Wilkie
---