Kosmos Q Injections Range
Kosmos Q Injections Range
We are super excited about this Kosmos Q injection range and we've been using these in competition BBQ. These Kosmos Q injections are Gluten and MSG-free, and some in the range are even sugar-free, so they're super good to use and great for either cooking for the family or competition use.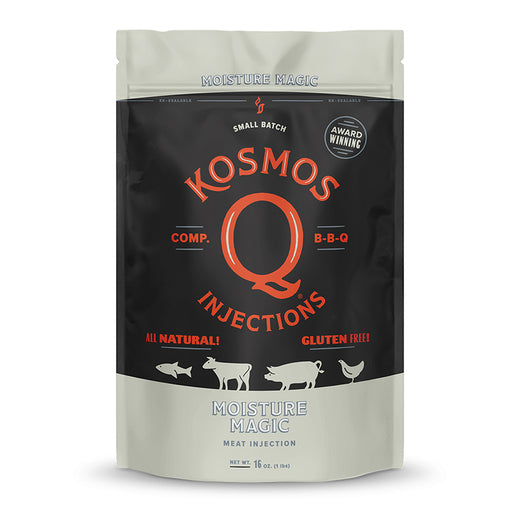 One injection we've been trying and have had great success with is the Kosmos Q Moisture Magic. This allows you to inject the meat without altering the flavour, but rather adding more moisture, so nothing is masking the flavour of the meat. I love this injection on chicken or pork ribs.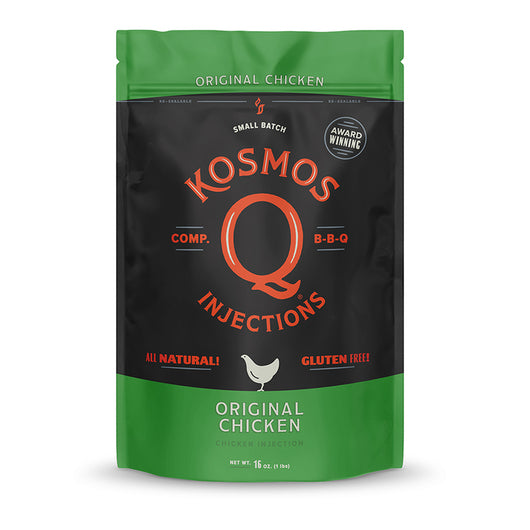 Another really awesome one that we have had great success with is the Kosmos Q Chicken Injection. This has a big chicken punch without taking away from the protein itself. Great to use on competition BBQ.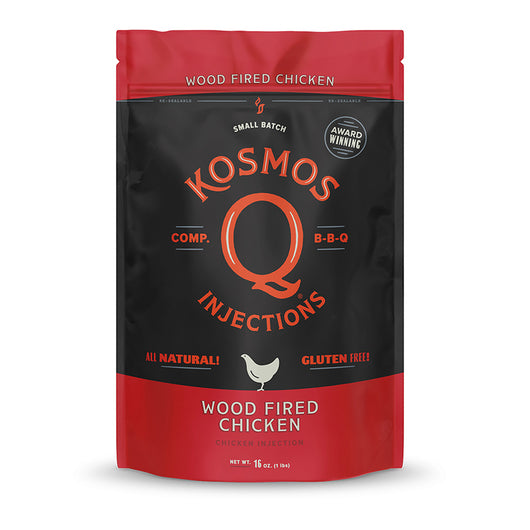 The next one in the Kosmos Q range that I've experimented with, and that the family seems to love, is the Kosmos Q Wood Fired Chicken Injection. With this, you can transform your ordinary grilled poultry into a juicy explosion of smoky-sweet tastiness. I really love this one to inject in whole chooks.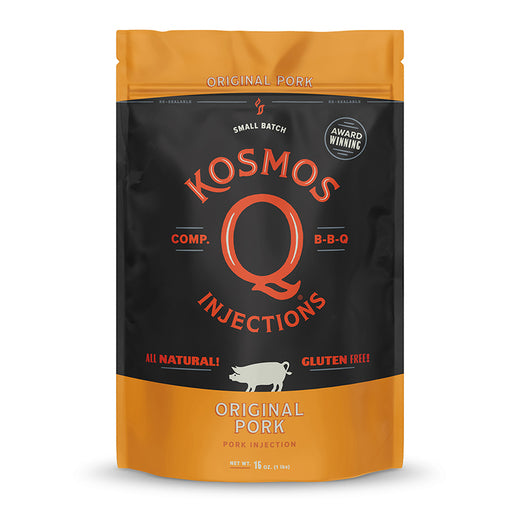 .
The Kosmos Q Original Pork is another really awesome addition to the range. I use this a lot with Moisture Magic when I am injecting pork ribs and pork shoulders. It has a really awesome pork flavour that comes through without being overpowering.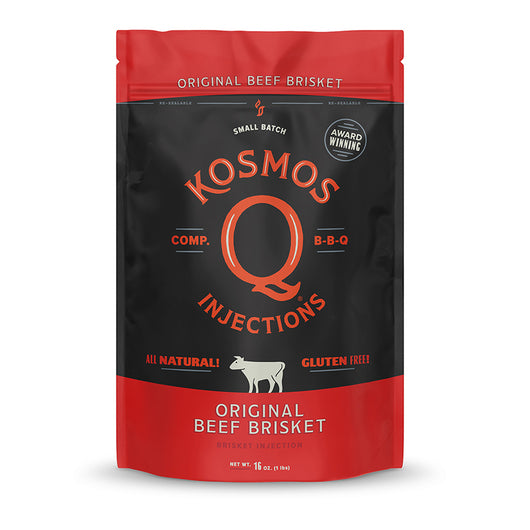 The Kosmos Q Original Beef Brisket is one that's been used a lot in competition circles and it speaks for itself. It is award-winning and it does the job that you need it to.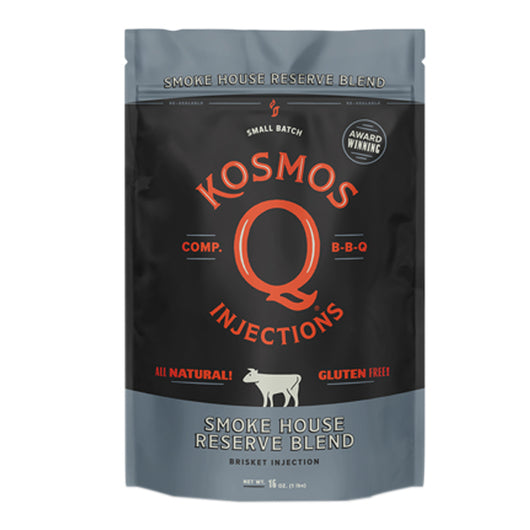 The Kosmos Q Smokehouse Brisket Injection adds a big smokehouse punch to your brisket and I've been using our beef short ribs as well with great success.
Last but not least is the Kosmos Q Turkey Brine. I use this brine at Thanksgiving and Christmas on my turkey and it worked amazingly. The juiciness and the flavour that came through was second to none. With this, you can add moisture and flavour to any cut of poultry.
Make sure you check out these injections. Check out the full Kosmos Q product range on our website. Visit bbqspitrotisseries.com.au
By: Cameron Davidson
---