Meatstock Sydney 2019 Recap
Meatstock Sydney 2019 Recap

BBQ Spit Rotisseries wanted to share the events of Meatstock Sydney for those who could not make it...and to everyone who visited our team a massive thank you!

Resident Flaming Coals Pitmaster Cameron Davidson demonstrated the Cyprus Spit on the main stage at Meatstock and cooked up for visitors to the Flaming Coals stand on our Offset Smoker & Cyprus Grill.
Visitors to our stand enjoyed chicken wings, seared steaks, beef skewers, beef cheeks and gyros. Flaming Coals rubs also proved to be a crowd favourite.
Competition
There was plenty of hot competition during the Sydney Barbecue Wars! Sydney Barbecue Wars (sanctioned by the Australasian BBQ Alliance) saw Flaming Coals sponsored team Moist BBQ achieve excellent results considering the calibre of competition - including international teams from as far as Brazil. Moist BBQ claimed 12th position overall and 8th place in the Pork Ribs category.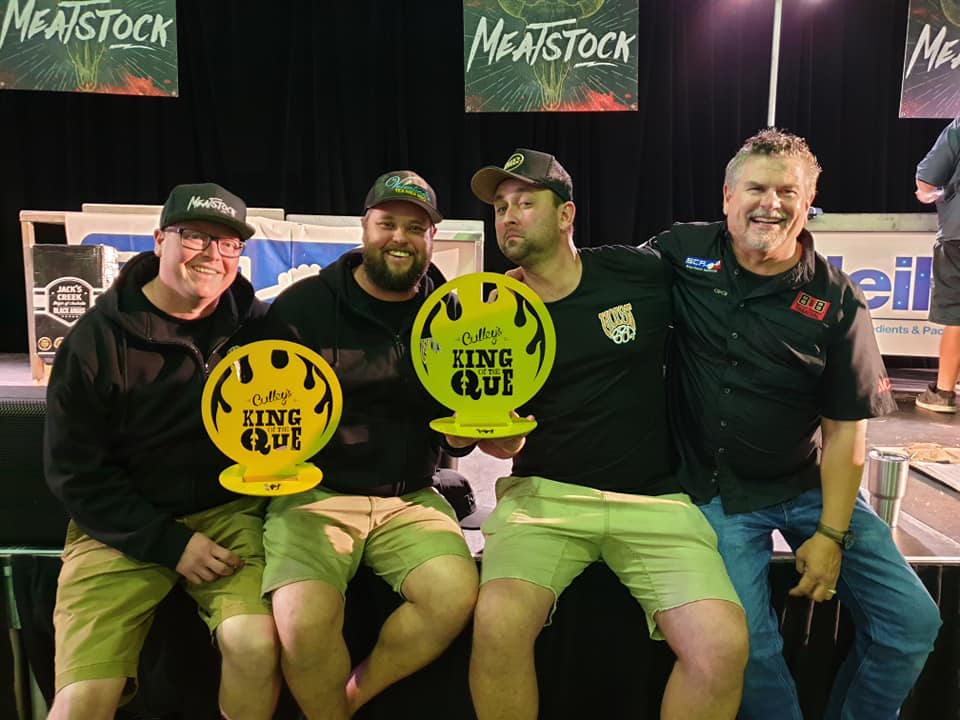 B & B Charcoal sponsored teams Scotch & Smoke, Butterbeard BBQ and Smoking Coals Barbecue achieved 4th, 7th and 33rd places overall respectively! Scotch & Smoke also won 2nd in the Brisket category. For full competition team results please check them out here.
Cyprus Award Winner
Over the weekend, a competition was run and the lucky winner of a new Flaming Coals Cyprus Spit was Michael, who will no doubt enjoy years of cooking over charcoal.

To stay in the loop with all the action please follow:
BBQ Spit Rotisseries, Flaming Coals and B&B Charcoal Australia Facebook pages
Flaming Coals and B&B Charcoal Australia on Instagram
BBQ Spit Rotisseries on YouTube
By: Rob Shackles
---