Another Amazing Competition BBQ Masterclass
Last weekend, 12 aspiring BBQ pit masters were treated to an all day BBQ Competition Masterclass at our Moorebank store.
At these classes, we bring 2 teams together that actively compete on the Australilan BBQ Competition to have a real life competition judged by the attendees.
Both teams, Flaming Coals BBQ and Stoke n Smoke BBQ showed attendees how to prepare brisket, pork, chicken, ribs and burgers and presented them for judging. Attendees judged each hand-in box based on appearance and taste and provided feedback to be passed onto the teams.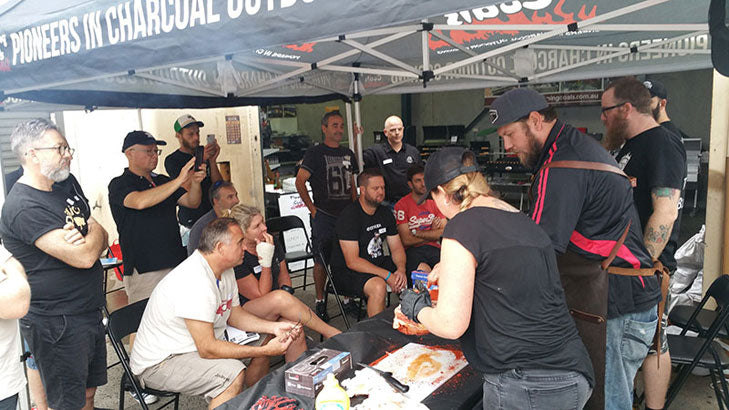 While the day is action packed full of demonstrations and attendees getting some real life experience in meat preparation, there is ample opportunity to get some one on one advice from the pit masters and get specific questions answered. The thing that I love about these classes (apart from the banter and all the laughter) is talking to people about how they cook, what they cook on and what they're wanting to do with BBQ.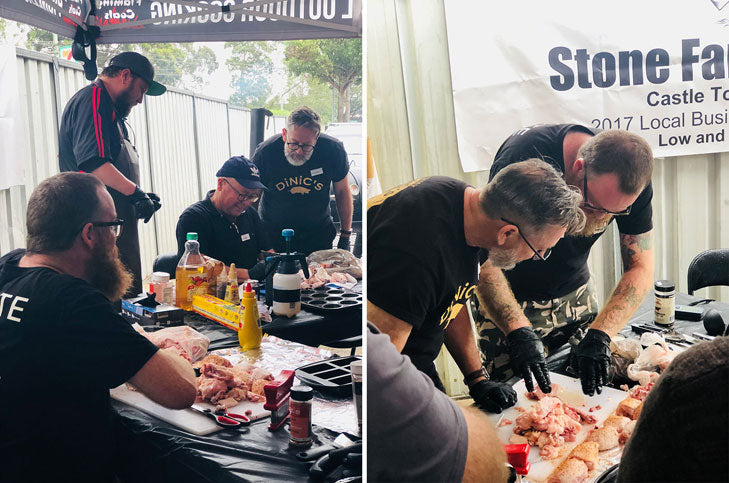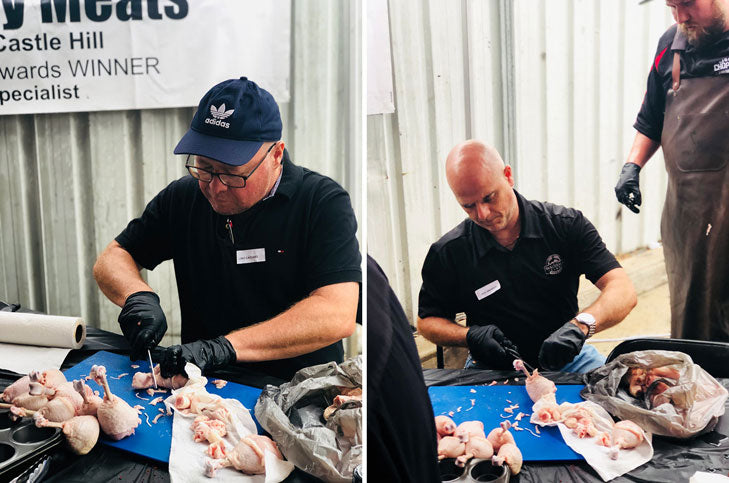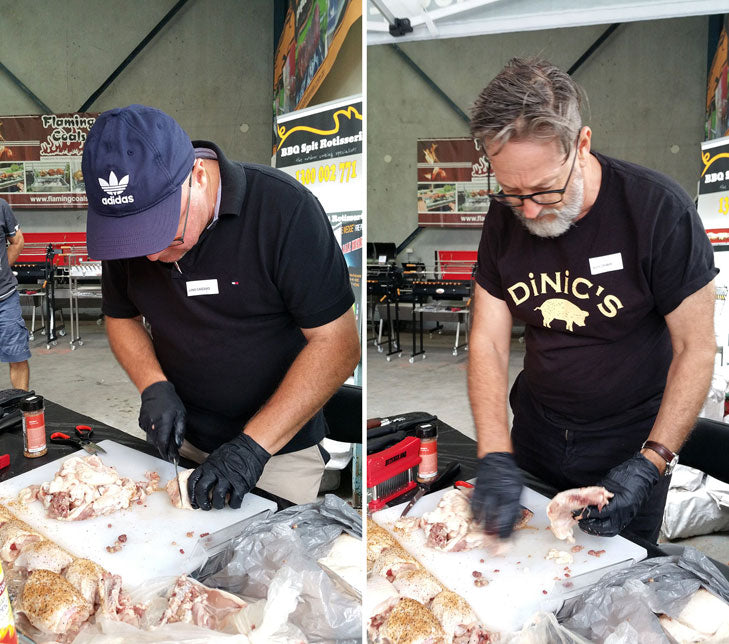 Some people are already cooking on offset smokers, others on bullet smokers such as ProQ and one guy even confessed to only having a gas BBQ......instead of kicking him out of the class, I took the opportunity to "reform" him.
Some people are just looking for a day out, to eat heaps of BBQ, have a few beers with like minded people and just looking at learning something new.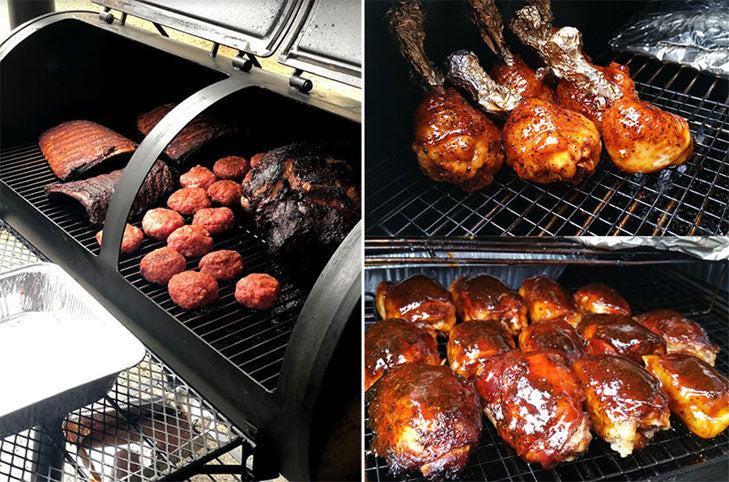 On the other side of the spectrum, we have attendees who have already attended a class or 2 and are now looking at taking their cooks to the next level and possibly starting to compete themselves. After attending one of our previous BBQ Competition Masterclasses last December, one participant registered his own competition team, "2SmokinArabs" and has already competed at the Yaks BBQ Competition earlier this month. How cool is that!
Down in Melbourne, 2 guys who met at the class have now joined one of our other existing customers to form a BBQ competition team.
While it might not sound like much to you, this to me is why we're in business. Our business is about bringing family and friends together over a BBQ to create great memories. Running these Competition BBQ Masterclasses not only teaches people how to cook up great BBQ, but it really does bring people together to form brand new friendships and we LOVE being a part of that
So who won the competition?
Flaming Coals BBQ took out the Brisket, Pork and Burger categories, while Stoke n Smoke BBQ took out the chicken and pork ribs category. Flaming Coals was awarded Grand Champion of the day.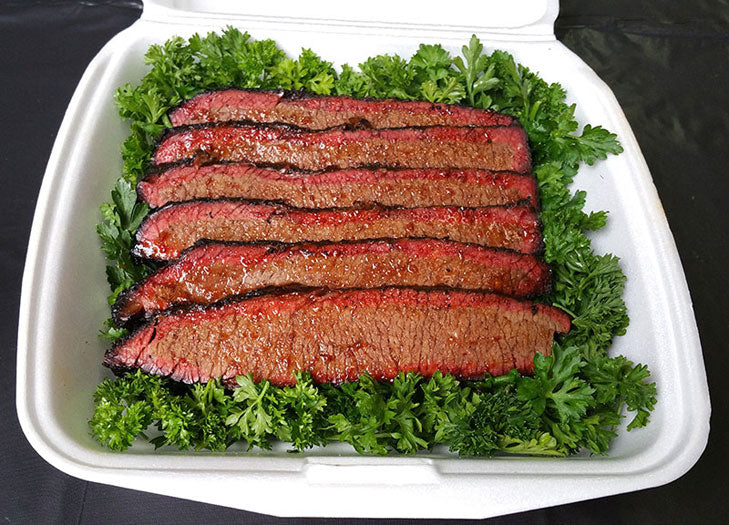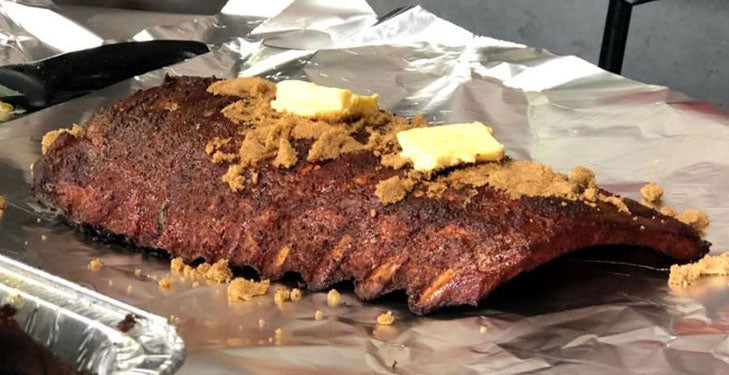 This is the 3rd time we have run our BBQ Competition Masterclasses and post survey results show that 100% of attendees would recommend this class to others. If you're interested in learning more about low and slow BBQ, or you're after an amazing gift for the BBQ tragic in your life, check out the dates available in 2018 and come along.

By: Rhiannon Peterson